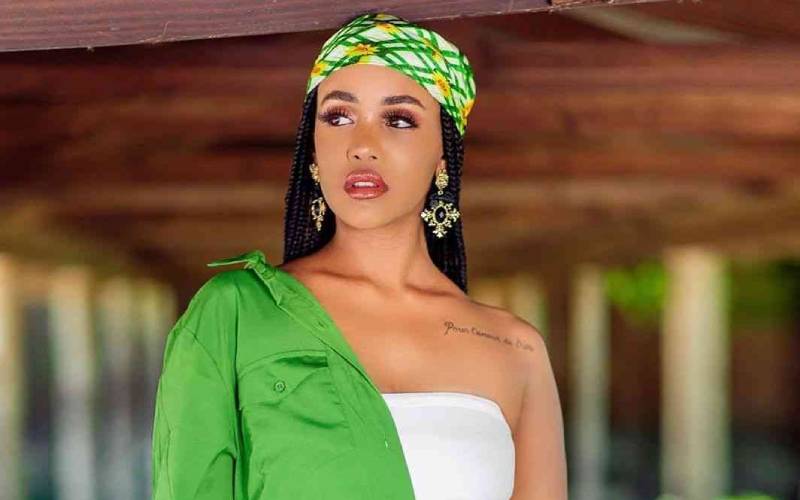 The music scene has come of age and new artistes are making a name for themselves without much struggle. With a good camera phone, dope beats and a couple of friends to act as vixens you are a star already. A majority of the new age artistes were born this way.
Gengetone, following clearly in the footsteps of genge has seen a majority of kids shine. It does not matter whether what they are producing makes any sense or has any economic value, they are too happy to jump on the flow and ride with it.
Most have argued that some of these artistes are not talented. This has been something that has divided fans trying to prove that these 'upcoming' artistes are living their best life.
Back in the day, artistes were required to bring out their A-game in putting up consumable content that could be sold in physical copies. Recording labels would sign only the very best musicians.
Nowadays, with the mushrooming of online music platforms, it has become increasingly easy for artistes who do not necessarily have an overload of talent to sift through the airwaves and somewhat capture people's attention.
We all remember when Alvindo hit the scene with his inaugural single, Takataka. The song was met with harsh criticism, and eventually he had apologise even as he pledged to produce more 'moral music' in future.
Barely months after engaging in an infinite tug-of-war with the Kenya Film and Classification Board, Alvindo dropped another single and that is how his musical career got rubbed off the books. He disappeared into thin air.
In the recent past, radio personality Cate Rira infamously called out supposed mediocre artistes and entertainment industry players that are synonymous with promoting content that is below average and substandard as they come.
While using Bahati and Boondock's controversial collaboration Taniua as a case in point, the vocal lass let it be known that she was not here for the quality.
While at it, Rira was not hesitant about calling out shows and presenters she feels are part of the problem as well. Her sentiments were met with an uproar of mixed reactions.
The beginning of this year, Lil Maina dropped a video, Stretch Marks Kwa Haga. If you do not understand Swahili, you would fall in love with the song, which has dope beats and was directed by Omoke. It is a Swahili rendition of I Got Drip by Aka Rukkasu. "I am not a professional rapper, I am just an entertainer," Lil latear said in apology.
In 2018, celebrated Dj Pinye was at loggerheads with some artistes due to remarks he made about their music being mediocre, and that there were some songs he did not bother playing.
"There are artistes whose music I did not play back in the day, including Khaligraph and DNA, but their careers have grown… I cannot play Lamba Lolo or New Position. DJs should not play mediocre music," said DJ Pinye in an interview with a local radio station.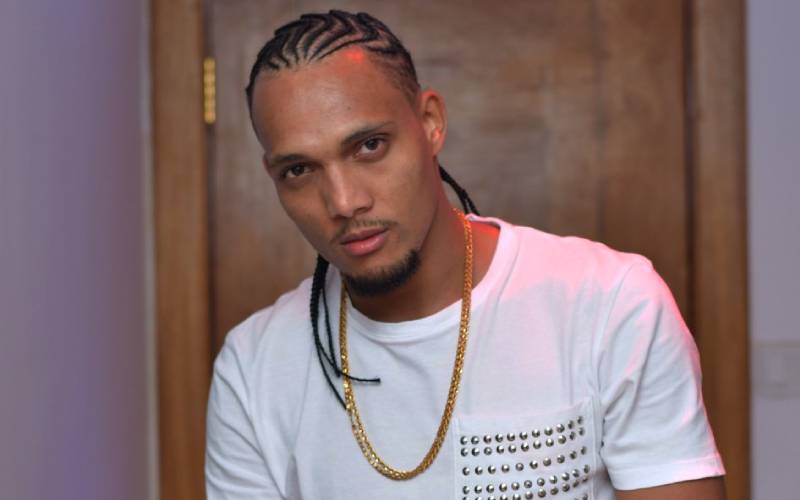 This too was met with harsh criticism, but it is only fair that we should at least tell each other the truth occasionally. There are a couple of artistes that should rethink their musical strategy.
As DK Kwenye Beat once called out Bahati, we are using the same remarks today; "Afadhali niskie njaa, nisikuskize mimi."
The gospel music industry is not short of wannabes. The self-proclaimed original king of Afro-pop, aka Stamina Daddy, DK Kwenye Beat, has made questionable music.
After his scandal, his musical career took a dive only for him to resurface last week taking jabs at Bahati. I dare you; right now give me a DK's song, apart from Asusu and Sari Sari, that you remember off head.
Singer-cum-rapper-cum-entrepreneur Karuga Kimani alias KRG the Don is one of the most decorated Kenyan musicians in the country.
With his utterly affluent and larger-than-life lifestyle being the talk of town ever since he burst onto the scene, the 30-year-old never shies away from flaunting his well-off self, whether it is in his music videos, social media and even in person.
While he may be 'loaded to the brim', music critics and fans alike constantly express grave dissatisfaction with his lyrics and musical essence in general. To make up for lack of talent and lyrical mediocrity, he arguably collaborates with all and sundry, and shooting high-budget videos while at it.   
Yet another supposed high-ranking name whose music pursuits rub many the wrong way, would be Tanasha Donna. A majority feel that if the Platnumz tag was to be taken off her that would be the end of her career.
The personality touch in her songs is overrun by her relationship with Diamond. This might be similar to Saweetie's story, whereby after her much publicised break up, she decided to enroll herself in an artiste development boot camp, a move that was lauded by many.
Although no publicity is bad publicity, Kenyans are getting tired of unwanted clout chasing. One such musician that is a pro in clout chasing is Ringtone. After all is said and done, his music is well received but with questionable integrity.
She came and claimed she was the queen of Hip Hop. We probably think her kingdom crumpled down a few months later. Many made fun of Msupa S as a Kalenjin rapper who had no idea about the music industry but still tossed herself in the industry nonetheless.
The rapper landed a collaboration with Khaligraph Jones, which somehow pushed her but soon afterwards, her songs remain just but that, hers alone.
Another controversial artiste, whose works belongs to the dog, is rapper Kyki. She is always sparking feuds, dissing other rappers.
The musician was once pitied against another budding rapper, Shenique, in a live TV battle where she walked out in the middle of the show leaving the presenters in shock.
"Shout out to Shenique...Ulishinda hii battle mapema sana tyme ya intro....Huyo mboch mwingine mwambie arudi ocha jiji niya wajanja" said a fan.
When meditating you need some time off, probably listen to good music. But I kid you not, you do not want to meditate with any music from the Meditators.
The group made of Mbusi and Lion have a couple of songs such as Coconatoh, Saga Yako, and The ne.
These two radio hosts probably decided to capitalise on their fanbase and tap into the industry, just for the fun of it.