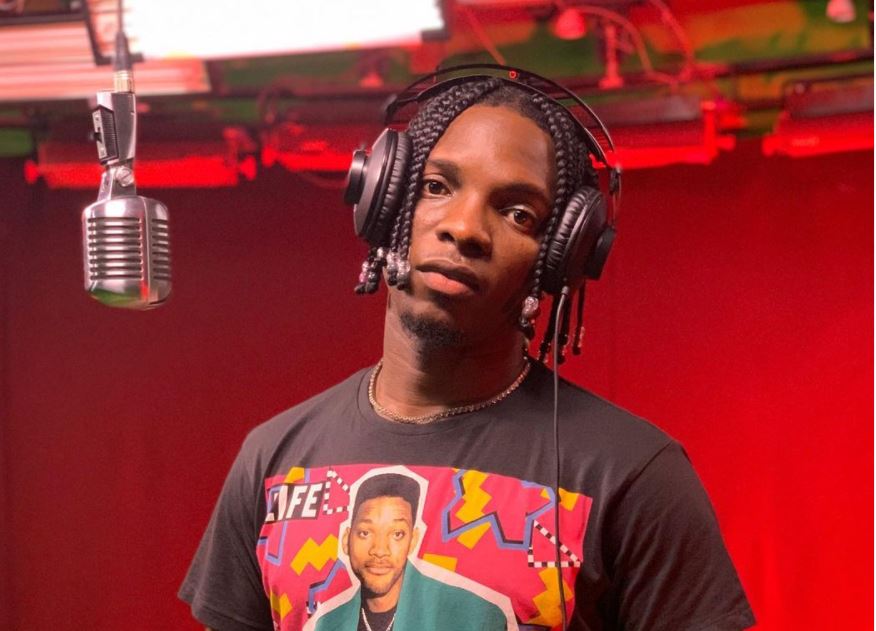 The music scene in the River State City has cultivated a reputation for producing exciting global stars, and now poster boy Idahams has risen to the occasion to become PH City's unsung hero.
Even though the cultural city of PH can gloat of its artistic icons, it is not without hard work that one will see the fruits of their labour finally reap benefits.
"I was just a hard working but struggling boy who believed in his dreams. I knew I had what it took and Grafton Records has always supported talents from Port Harcourt, my home city. Once I got the opportunity to play my demo to the label owner, he gave me a second appointment and the rest, as they say, is history," says the Shima hit-maker. 
Indeed, when opportunity comes knocking at one's door, it is only wise that one takes it within their stride and strike the rod while it is hot.
The Afro pop star signed to Grafton Records - a Ukay-Nigeria music label founded in 2004 and known for nurturing some of Nigeria's brighter talents such as Mr 2Kay - has featured alongside Idahams in the 2018 anthem God Can Bless Anybody currently on five million views on YouTube alone.
Together, the two have fostered a formidable producer-artist duo that continues to churn out massive hits to date.
Idahams' musical foundation is rooted in the church, after which he sharpened his skills to become a fully-fledged music producer.
"I started music in the church choir where I learned how to play the keyboard, trumpet, and guitar. I went on to learn digital music production and started producing for other artistes. After some years as a producer, I started recording my own songs and then landed a record deal with Grafton Records," says the crooner of his major breakthrough.
After inking a deal with Grafton, the PH Don remained consistent musically, leading him up to a much more advanced deal involving the record company's juggernaut, Universal Music, in 2019. This came after a stellar 2018 packed with hits under his belt, spearheading him into the commercial music realm and popularity.
"It was an opportunity to spread my music to a larger audience, both internationally and locally. It was also a big deal because they joined forces with Grafton Records, my main label, to double the push on my craft and marketing of my music," he says. 
Officially setting his trajectory for widespread mainstream success, the Universal team has catapulted him to new heights and given him facility, access, network and exposure privilege accustomed only to artistes that sign to the unicorn music company. 
Mr 2Kay, Seyi Shey, Peruzzi and Falz are but some of the artistes he has been acquainted with and produced music with since the landmark deal took place.
His latest banger, the groovy Afrobeats hit Man On Fire, is receiving wide rotation on international music channels such as MTV.
The song is a clinical number with an infectious dance rhythm that sees the more dexterous and experienced Falz perform one of the most textbook raps of the year so far, with Ida's chemistry and catchy hook uplifting the track to a new level.
The track is a feel-good anthem with a socio-political message undertone, urging listeners to stay on top of their game and not mind the next man's business.
"I chose Falz on 'Man on Fire Remix' because of his social political stance and activism. We pretty much share ties on that level and I knew he was the best to work with on that song," he says.
Collaboration seems to be something right in Idahams alley, a space he thrives in but still manages to express his individuality without necessarily being overshadowed.
"Honestly, all these artistes were inspiring in their own way. Each of them have different stories and experiences, so I cannot really say one was more inspiring than the other," he says, adding that collaboration criteria depends on availability of the artiste, theme and message.
Idahams acknowledges that his music is best when it stems from a place of intent. To him, a song is a song when it has a "cause".
This sort of direction is what has inspired the Universal signee to be a merchant of hope for his people. Using his voice for social change has made him a leader.
He was among the crop of protesters that was obliterated by the Nigerian Police at the Lekki Toll Gate demonstrations, where confrontation between protesters and Lagos State Police turned sour and lives ended up in critical condition.
In the event of being brutalised by the police, his car was confiscated, but this has not diverted his quest to see a better Nigeria. The fact he is willing to be a martyr for the love of his country shows the lengths Idahams' passion can drive him to.
"I just want a better country, and I will continue to lend my voice regardless of what I lose in the process. Nigerians deserve better and I guess my losses and scars are the price some of us will have to pay on the road to a better Nigeria," he says.