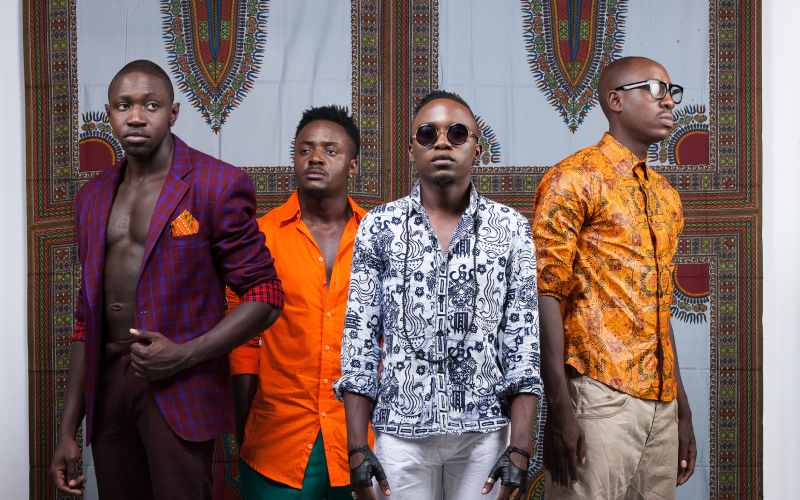 Celebrities have increasingly learnt to capitalise on the growth of their fan bases, more than ever, packaging themselves, their work and their businesses as a brand. The rise of the brands we know today happened over gruelling decades in which companies realized that simply offering good products would not captivate all the potential buyers in the retail industry.
Back in the 1940s, consumers would purchase goods simply because they met their expected standards, and not due to comparison or loyalty to other producers of those products.
However, in the 1950s, popular multinational organisations and other major names we know today began to compete more aggressively, distinguishing themselves from rivals using their brands.
"Consumer packaged goods companies like Procter and Gamble, General Foods and Unilever developed the discipline of brand management, or marketing as we know it today when they noticed the quality levels of products being offered by competitors around them improve. A brand manager would be responsible for giving a product an identity that distinguished it from nearly indistinguishable competitors," reads in part an explainer by The Atlantic.
Branding, according to the explainer, offered not only functional but emotional value.
Every time we buy products advertised by our favourite Hollywood celebrities, or endorse products sold by local musicians we sing along to, we are the target for that particular product, carefully calculated using branding techniques and social media algorithms.
It is this same concept that has grown over the decades, so much that even celebrity names become brands over time. Once a star has established his/her niche as an entertainer, understands his fan base and distinguished what he does as unique, he can package retail products associated with his work as items/services which can be sold lucratively to those keen on the trademark and its associates.
Celebrities have increasingly become aware of their brand power, both internationally and locally.
Sauti Sol/ SolGeneration
Our very own Sauti Sol have been the latest renowned personalities to use their names to build bigger brands and open up other revenue streams.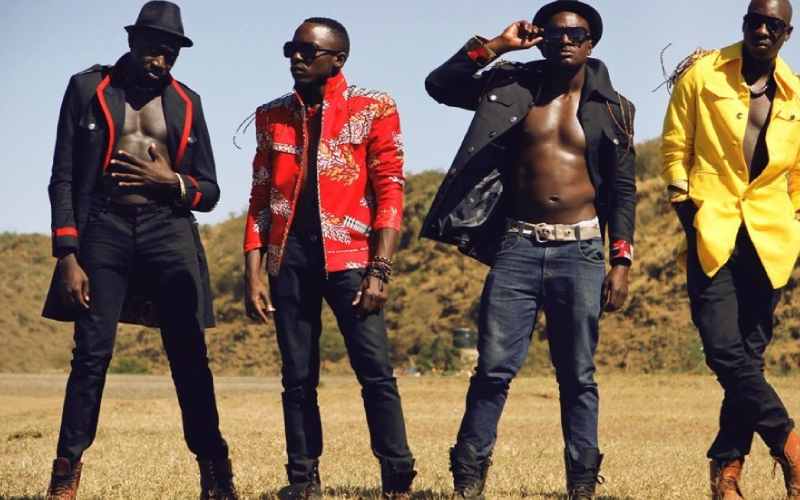 The afro-pop band, which is comprised of singers Bien-Aime Baraza, Willis Chimano, Savara Mudigi and guitarist Polycarp Otieno has risen to be a household name not only in Kenya but in Africa since they began to fill the airwaves with soulful romantic ballads and other trendy tracks around 2010.
Earlier this year, the band partnered with local headphone Brand Pace Live, which is co-owned by local producer Jibril "J" Blessing to introduce PaceSol airpods into the market.
The band and its associated label Sol Generation said that the move aimed to not only earn them income but inspire youth to buy products that are made for Kenyans by Kenyans.
"We've been together now for eighteen years, it's just the other day that we counted. In all that time, our collaboration with pace is one of the most symbiotic synergies we have made. We are taking this move very seriously. This is a beautiful, brilliant world-class product. Because of COVID, we realized that a lot of the things that we are used to buying abroad, we could not access in Kenya. That's when we realized that we can actually take time to build brands around ourselves, by us, for us," said Bien-Aime.
J Blessing, who was present at the collaborative launch said that he hoped to have more partnerships like those so that Kenya and its products can be exposed to the world.
The PaceSol airpods are currently being sold online, via shopping sites like Glovo and Jumia as well as on the brand's website.
J Blessing
Speaking of the renowned producer and director J Blessing, he was the first to introduce local headphones in Kenya, with his brand Pace being recognized and acclaimed as highly durable and of great quality.
In what were called the first ever Kenyan designed headphones, the popular producer partnered with Pace Communications Limited in 2017, when Pace headphones and earphones were launched.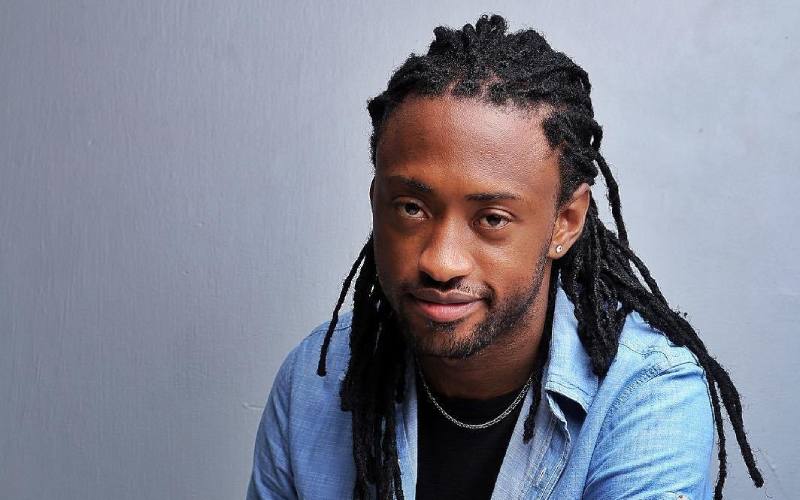 Joanna Kinuthia
Before that, Kenyan YouTubers were still learning the ins and outs of earning from being content creators. It was when popular make-up and fashion enthusiast Joanna Kinuthia converted her popular internet personality into a full make-up line when it became clear that a person's brand can indeed grow to a lucrative point, with dedication and direction.
The YouTuber who boasts more than 12million total views on her channel and over 130,000 subscribers didn't waste any time creating a bigger brand from her ever-popular name.
At just 24 years old at the time, the young content creator left what she described a typical 9 to 5 job for her dream, which meant focusing fully on her YouTube channel and later, her cosmetics brand Joanna K Cosmetics.
Her make- up trademark has since been widely celebrated by local stars and been given good reviews all through.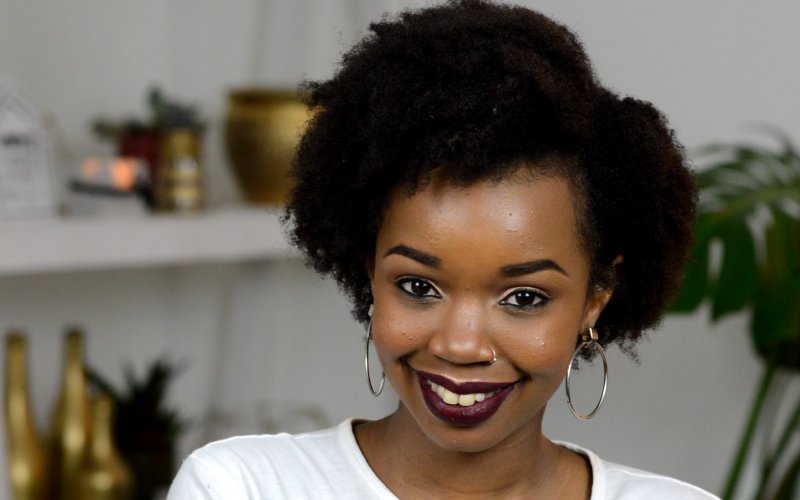 Carole Mandi
Before the days of online content creation, there was the idea of making it in Media in another way- the Carole Mandi way.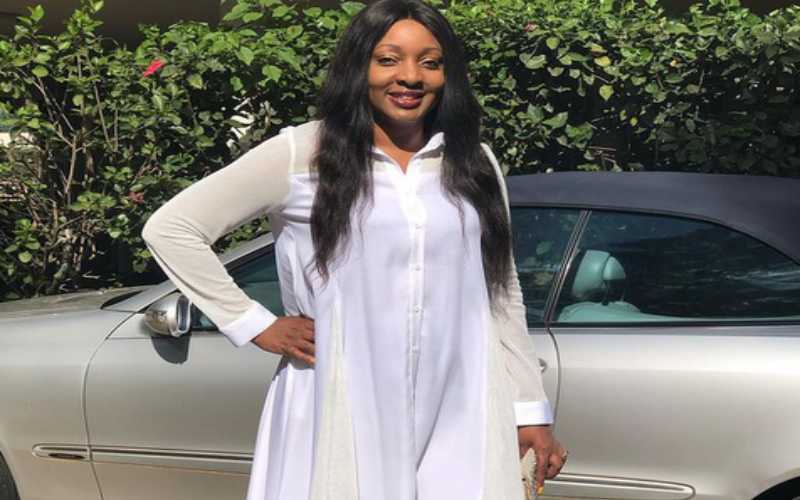 Carole Mandi began in mainstream media where she worked as a journalist for a major publication for years. After a revolutionary stint in communication, specifically that which affects women and families, Mandi made the move to secure a publishing license, with which she launched Carole Mandi Media.
Her media company publishes True Love, Drum and Home and Living Magazine. She also runs a YouTube channel where she posts exclusive interviews.
The channel has garnered over 1.2 million views in total and has 24, 000 subscribers.
Michelle Ntalami
With online shoppers seeming to have a high affinity to looking at potential hair and beauty products on social media and watching reviews online, it is no surprise that the next entrepreneur on the list came up with a line of natural haircare products for afro-textured hair, which, she says were hard to come by or too expensive before.
Michelle Ntalami launched Marini Naturals in partnership with her friend Niyati Patel in 2013.
"For months on end, Michelle spent so much time and money in search of the perfect products that could work on her kinky African hair. She began importing a few and but these were too expensive to sustain. Because of this, she was determined to create a quality hair-care line that is fully suited to the natural-haired African, men, women and children alike. She shared the idea with her family and her best friend Niyati, and the beautiful journey began," reads in part a description of their business on the company's website.
According to the Marini Naturals website, the pair sought to make moisture the main differentiator for all Marini Naturals products.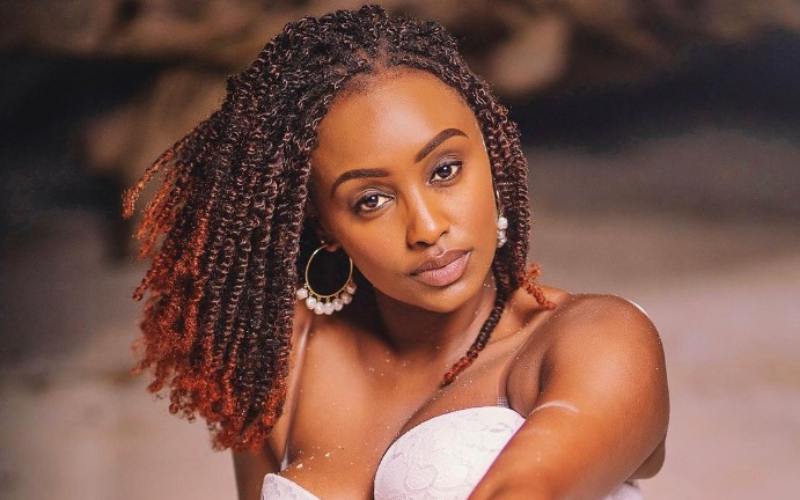 The hair products were aggressively marketed through promotion by local stars, and warmed their way into the consumers' hearts simply through its visibility on social media.
In sensual photoshoots, celebrities posed with the products and took social media by a storm, if anything the right marketing strategy for a founder who, herself, is social media savvy.
Celebrated personalities like content creator Mama Olive, disc jockey Pierra Makena, media personality Mike Makori and talk-show host Joyce Maina were lined up in the promotional shoots, just to mention a few.
Ntalami is well known in the local entertainment scene, with nearly 350,000 followers on Instagram and the Marini Naturals page maintaining its own 85,000 following on the social networking site.
Oprah Winfrey
The queen of branding in her own right, billionaire media mogul Oprah Winfrey mastered the art of marketing herself when after her successful talk show and affiliated works, she launched her own television network.
The Oprah Winfrey Network(OWN) is a partnership between Winfrey and Discovery Network, and now makes over $ 300Million quarterly. This contributes to her over Sh 200 billion ($2.6 Billion) net worth, most from her brand, which she does not shy off from capitalizing from.