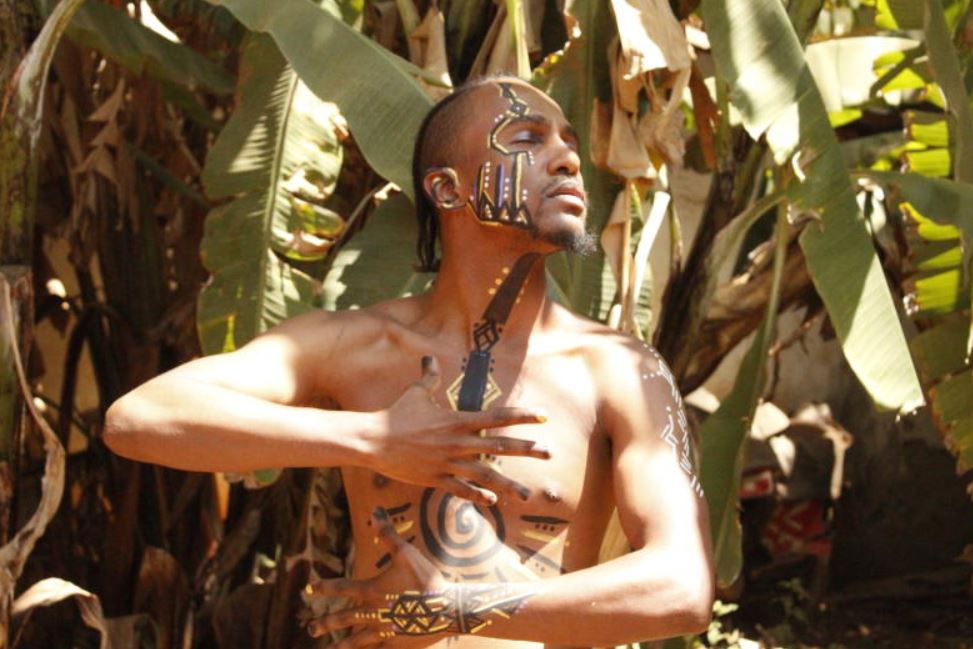 It is hard to look away from a Spellcast performance. The performing arts group have a way of capturing the African essence that is otherworldly. You find yourself in a utopia of their making, as if you have had a spell cast on you.
East Africa's Got Talent (EAGT) judge, Makeda Mahadeo, said as much when they performed on the show, in which they came in as finalists.
I got to experience that thrill when I attended their rehearsals three weeks and a performance two weeks ago at the Kenya Cultural Centre.
I could barely get a word in with the nearly out of breath Andrew Tumbo, the brains behind Spellcast, as he ran up and down to ensure everything was perfect. When I finally caught up with him a few days later for the interview, I pointed it out. 
"Backstage is like that," says Tumbo, laughing. "There is more of the show that runs backstage than what the audience gets to see. It is like an iceberg and the tip is what the audience sees but the show and everything that goes on behind it is the rest of the iceberg behind the scenes."
I ask him what he felt seeing the final product on stage. As it turns out, he did not see it. "That's the curse and the blessing of the backstage," he says. "You don't get to see it. But you are so close to it that you feel it. You feel the art. You feel the emotion. You feel them playing together."
Heavenly performance
Emphasis on 'feel'. During one performance, the female members of Spellcast stood at the back of the Kenya Conservatoire Women's orchestra, dressed in all white. When they performed 'When You Believe', a song from the movie, The Prince of Egypt, it sounded heavenly.
The song's crescendo is a triumphant delivery in Hebrew, giving it the feel of being a victorious scene straight out of the Bible (which it is - the lyrics are from the song Moses and Miriam sang as they left Egypt).
"I turned 33 in January, the same age that Jesus performed his first miracle and it looks like we have already performed our first one so I am looking to the various, many more that are coming!" says Tumbo.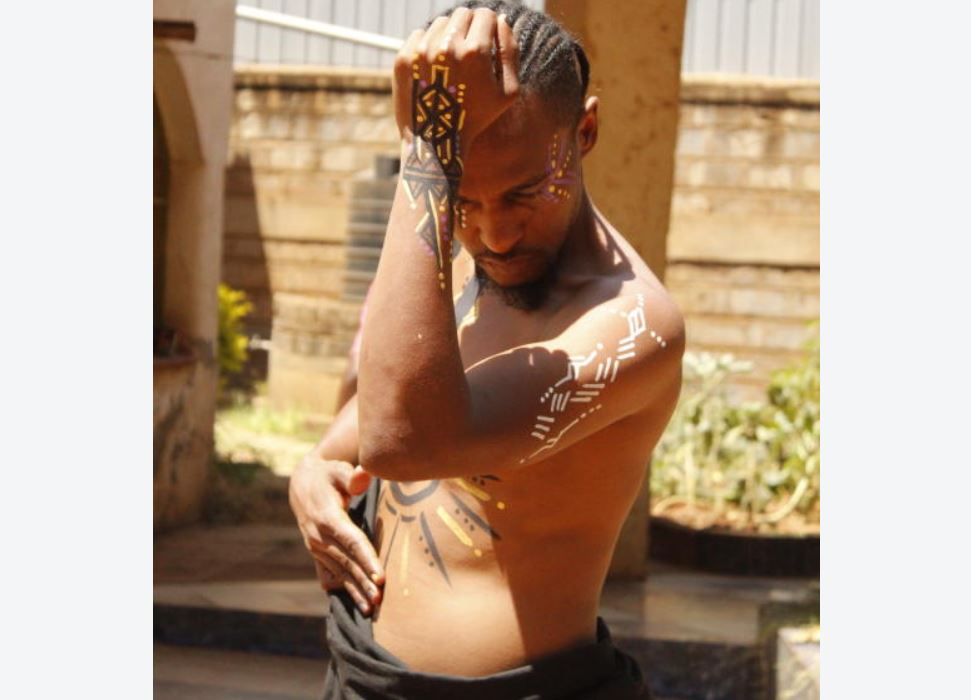 After only four rehearsals with the orchestra for the International Women's Day Concert, the fact that they blended so well and had such a successful show feels like a miracle to Tumbo. But it's hardly his first rodeo, nor his first major performance. 
Tumbo founded Spellcast in 2014 together with his cousin, Kevin Kwasa (now a lawyer), while in his final year at Maseno University, where he had changed courses from Media and Communication to Music and Dance, in which he graduated with a First Class Honours.
He trained in classical music and on YouTube there are clips of him conducting choirs, notably of the song, O Fortuna, a piece that you are almost guaranteed to have heard in a movie score but whose name you never knew. There are also clips of him singing, but whether singing or conducting, it looks as if he has been possessed by the music.
"Music is my life," he says. "If you take (that) away you have killed me. Music is what gives me therapy. Music is what connects me to other people. Music satisfies me like nobody else can."
Singing and conducting are his strengths, but he also plays the keyboard, piano and flute. He incorporates elements of classical music training into his work, but African art is where his heart lies.
Eureka moment
"When I was in Maseno, I was exposed to a lot about African art. In my final year, the research we did was that we went around studying about culture, and I just got this feeling that we hardly know anything about our stuff. We hardly knew anything about our heroes, anything about our story, our songs. That was how the idea of spellcast was born. 
"The idea behind it was just that - to spell cast. We are supposed to cast a spell while performing on stage to a point where the audience forgets about reality. You get so immersed in the performance and get so involved with the emotions and all that is happening on stage that you literally forget yourself and your current reality, and your reality becomes whatever is happening on stage to make the story we are telling extra believable and give them that life. To cast that spell," he says.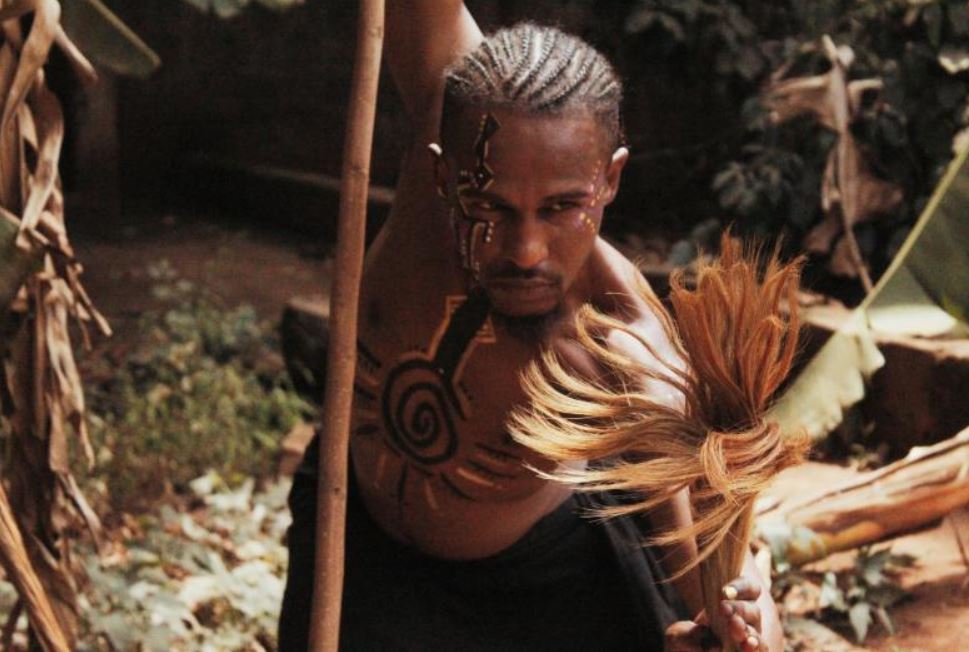 It was a runaway success. Besides being EAGT finalists, an experience he describes as life-changing, last year Spellcast also collaborated with various artists from all over the world to create last year's anthem for the Ubumuntu Arts Festival, an annual Rwandese festival held to commemorate the victims of the genocide.
Tumbo is a much sought-after trainer and conductor of choirs, working with diplomats and many schools alike, preparing them for music festivals and concerts. He is currently with the German Community Choir and the M-Pesa Foundation Academy, working in collaboration with Redfourth Chorus' Phillip Tuju on some recording projects.
He was also on Shujaa, a project by the Kenya National Museums aimed at re-animating our African heroes.
"Almost like Marvel's Avengers, but our own Avengers, you get?" he says. "Instead of celebrating Black Panther and Spiderman, we would be celebrating our own heroes such as Mekatilili wa Menza, Wangu wa Makeri. Or Luanda Magere.
"That's the same premise that Spellcast was founded on," says Tumbo.
"Telling the stories we are really passionate about, which are our own stories. Stories of our heroes, pre-colonial heroes, our history, our cultures, our heritage, so we really focus on, number one, preserving our history. Telling our history with our own mouths, as opposed to reading it from a British guy who has no idea about who we really are and who is already telling the story from a point of bias.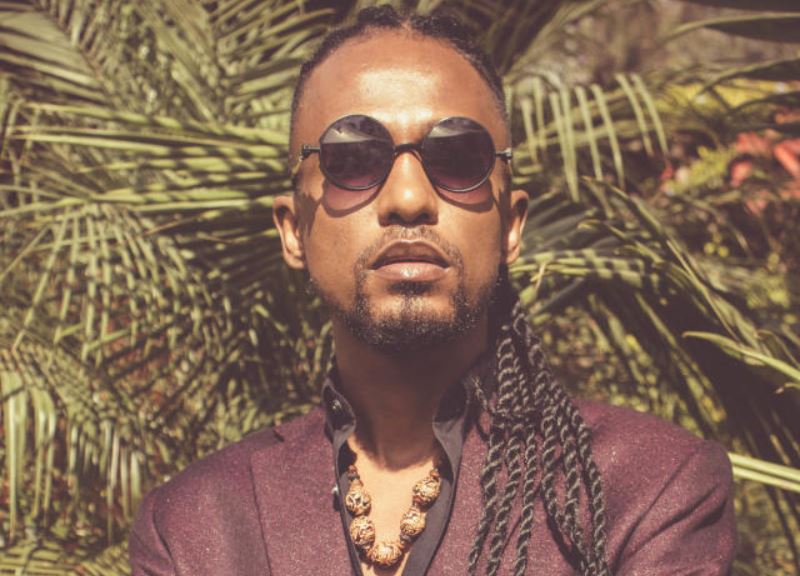 Preserving our culture
"And then on top of that, preserving our dances, preserving our songs, preserving our languages. A lot of the songs that we sing are in our own native languages.
"Even when we compose new songs, we compose them in our languages and we give them the same treatment that they would be given in folk essence, but of course merging it with everything that has happened with technology, the rise of classical performance, of harmony, of musical theatre, and so forth."
His love affair with music and performing arts began when he was a child.
"I remember my very first performance was (starts singing): 'Bwana Tumbo Mwenye Shamba alipanda viazi…'. It just so happened that my name is also Tumbo, so the teacher was like, 'You are going to be Bwana Tumbo.' They dressed me in the outfit, gave me a jembe and made me a performer on that day," he says.
His mother would also buy him toys that were music-oriented, such as a toy grand piano and then his first instrument, as keyboard, when he was in Class Eight. When he went to Strathmore, a teacher of biology gave him a CD with soprano classical singers on it and, later on, gave him a copy of Handel's Messiah.
"That was the first time I listened to choral music and I was like, 'Oh my God, this can sound like this? Oh my God!' He was part of the school choir, and after finishing his studies, he returned to train the Strathmore choir and was doing it till as recently as 2019.
"While there I got to hone my skills. It gave me a "playground" where I could play with my ideas and teach myself a lot of things," he says.
A transformative moment and sombre reminder about the power of music happened just last year. The founder of KNT's Shujaa Project was Masidza Galavu, a former schoolmate of Tumbo's, who died last year. 
"We marked the one year anniversary this February. When we were singing at his funeral last year, which was obviously a very emotional process, the mother came to read her tribute to her son, which in itself was such a heartbreaking thing for me to watch, we had just performed a tribute for Masidza.
"She came on stage and said, 'You know today I was not supposed to read this tribute because I was not going to be able to. Somebody was going to do it for me. But when Spellcast came and performed like that and sang for my son like that I got the strength to do it.'"
Tumbo broke down.
"I just burst into tears and couldn't hold it. I was so emotional. Music has that power to be able to touch a grieving mother and give her the strength. That was a turning point for me, to realise that that is the power that music has.
"It has the power to hone memories, to hone culture. That power of music, the way you can touch people, and very therapeutically, is what attracts me to music," he says.
Getting out of comfort zone
"My biggest struggle, which I think is a struggle for everyone is self-belief. The belief that you are enough. Overthinking about what everyone else is going to think. As an artist, that's the worst because if you are constantly wondering what everyone else is going to think, you are never going to do anything," he says.
He is about to venture out of his comfort zone.
"I have even been called out by friends who say I am hiding behind teaching so that I don't perform. It is a struggle that is still ongoing, but it is something that I have resolved to attack head on. One of the things I am planning to finally do is stage an Andrew Tumbo concert where I am not hiding behind other people.
"Even in terms of certain creations that I have held onto because I have felt that they are not good enough or I am not good enough - but it reaches a point where you are like, 'You know what, if I am not good enough, well and good. I have given my best.' I think 2020 showed us that. This year we are attacking and we are attacking with ferocity."