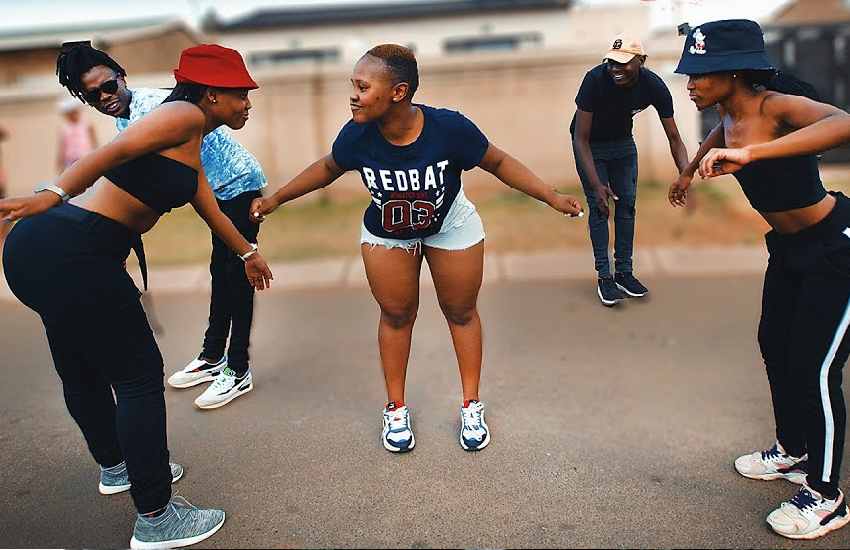 There has been a major foreign takeover in the local airwaves. No, we are not talking about the pandemic or another grotesque strain of flu (God forbid). This is an allusion to the utter infiltration that Amapiano-a music genre of South African descent, has done to the Kenyan music scene. The decorated genre is hailed as a hybrid of deep house, jazz and lounge music characterised by synths, airy pads and wide, percussive bass-lines.
While the style is said to have originally sprung out in 2012, it was not until 2020 that it blew up the continent over with reported exponential increases in streams, downloads and overall consumption. As is characteristic of the Kenyan music scene, the reception to the genre has been utterly profound, with urban radio stations, recreational joints according Amapiano hits massive airplay.
Read Also: South African hit 'Jerusalema' inspires people worldwide to shake off COVID
Hitherto, a plethora of South African acts synonymous with the sound have hit the stage in Kenya. From Alfa Kat, Focalistic, Major League DJ'z, Scorpion Kings, Vigro Deep and soon enough MFR Souls and more are set to take over Kenya's center stage. Besides this boisterous roster that has Kenyans eating from the palm of their hands, other Mzansi counterparts that have been rocking Kenya's music scene are the seasonal Sun-El, Prince Kaybee, and Limpopo dime Sho Madjozi, and not so recently, Samthing Soweto.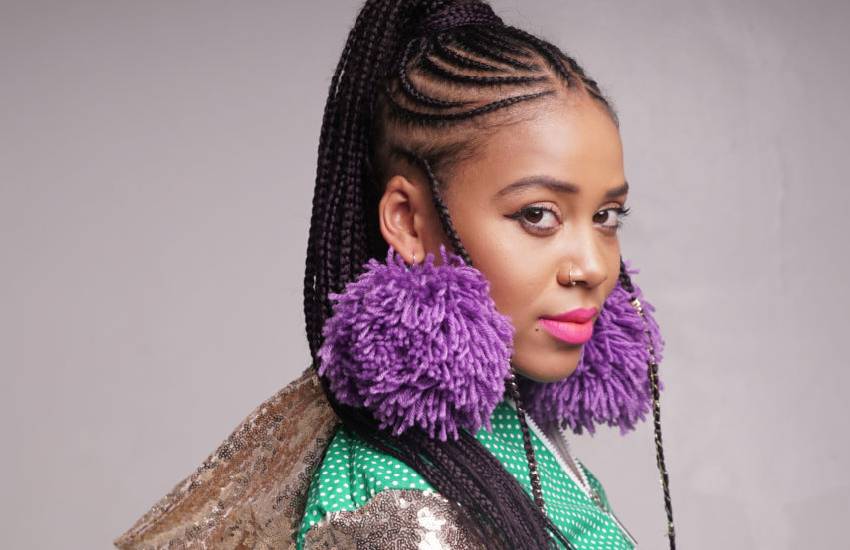 As it grows more than apparent that we have caught the Zulu bug and seemingly will not let go anytime soon, at least if these developments are anything to go by. The Mzansi Magic seems to be here to stay. This comes hot on the heels of Gengetone-our very own locally brewed genre whose popularity hit the nines in the previous year-going on somewhat of a downward spiral as renowned groups continue to split, making it possible for foreign sounds to reign supreme as soon as they touch down. What makes Amapiano such a darling to most? How is it getting primed only now after being a cog in the wheel for almost 10 years?
The rise of Amapiano
"Amapiano is a sub-genre of house music that has been around since 2013, but it wasn't popular back then." Amapiano face of Kenya DJ Ivy breaks it down to Pulse with poise. "While house music is spiritual and takes you on a journey, amapiano has a similar effect only that it keeps you on your feet while maintaining a certain irresistible groove." She emphasises.
Read Also: How music played on amid pandemic
During one of the pioneering artist's Focalistic's visit to Kenya in January, the Pretoria superstar narrated to us with swagger and bravado almost gloating that this was bound to happen: "I'm huge on manifesting." He opens with pizzazz. "You wouldn't believe me if I told you that I did a mixtape in Grade 7 called '2020 vision'. I always had a hunch, a sort of gut feeling that something special would happen for me in that year." Interestingly enough, 2020 turned out to be an ominous year, but Foca aka Pritori Maradona turned out to be a lighthouse for South African music that had been watching Nigeria's Afrobeats go on and vanquish internationally.
According to MTV Base's Hottest MC in 2020, he believes that there is a curiosity among Africans and a thirst to explore each other's cultures and Amapiano is only growing as a result of exactly that. "If bad news travels fast, good music travels even faster. There is a certain rise of consciousness in Africa that people want to hear more about where Africans come from. Take for instance Wizkid and Ojuelegba, the song was a massive hit everywhere you go. Amapiano is the same story. We are not even communicating in an official language, but the music speaks for itself."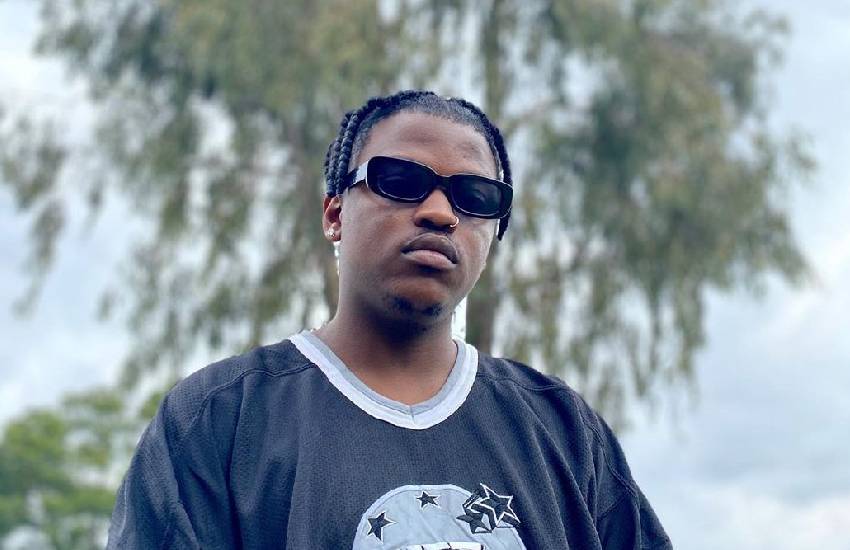 Conflicts of supporting Amapiano
Indisputably, the ever-relentless chatter of imported sounds taking centerstage locally has been ongoing for years on end. As aforementioned, the advent of Gengetone for a while seemed like our ultimate saving grace, until its current woes. This begs the question: What will become of Amapiano's ascent into the Kenyan airwaves at the expense of our own music and acts?
''It is no secret that the genre has seen an incomparable reception locally in the last few months. Kenyans are notorious for hopping on trends and making everybody around them a part of the bandwagon. This was not bound to be any exception. From the TikTok videos to all the social media dance challenges, it is safe to say Kenyans have made it a sound they auger well with and nobody knows how long this wave will last, '' quips a music executive who sought anonymity.
Read Also: Music - Where the fight for ministry over industry began
His sentiments could not be any more accurate. There have been countless South African acts hitting the stage in the country a couple of dozen times. How many times has Sho Majodzi, a South African Swahili-speaking sensation, hit the stage in Kenya? Since she debuted with her fiery, feisty charisma and up-tempo music to boot, she has been a staple performer on Kenyan stages. Now, as the Amapiano wave continues to blossom, she has not been left out.
Just recently, Thrift Social, a rather popular Kenyan concert saw Focalistic take to the stage at The Waterfront. Sources say the event was not exactly full to the brim in terms of attendance, and that many bugs Kenyan revellers purposely went to see Focalistic, and not the Kenyan performers, Nviiri and Bensoul. As disturbing as it sounds, one of the revellers had this to say to the writer: ''To be brutally honest, I would not have spent that amount of money on tickets just to see the other two Kenyan performers. Nonetheless, I did not feel any pinch parting with that amount knowing that I would see Focalistic, one of my favourite live acts right now, take to the stage, '' she unabashedly says.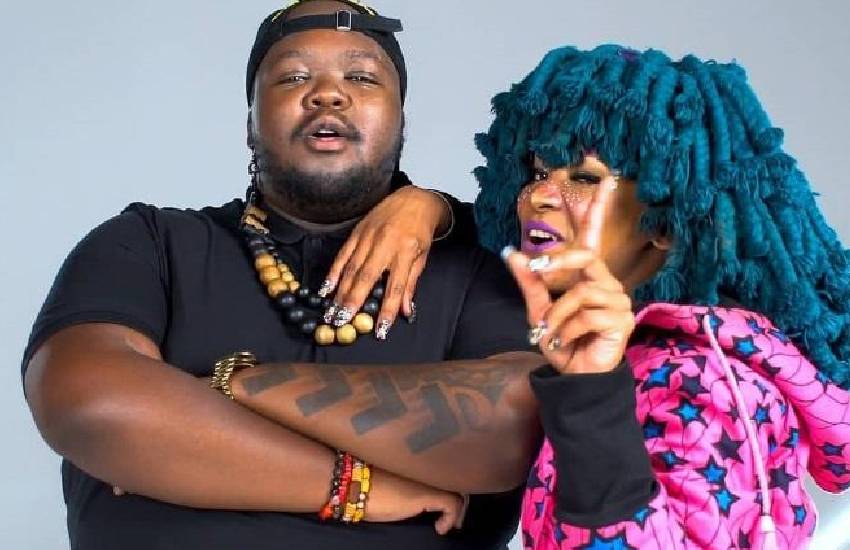 Meanwhile, Major League DJs, the albeit meteoric-rising Amapiano heavyweights have played several times locally. An interesting twist to the plot, however, is that their gigs have recorded an eye-raising low attendance. As low as it allegedly may be, they are somewhat still booking said concerts. Would the same treatment be accorded Kenyan musicians? At a time when a myriad of them have admitted to financial struggles occasioned by the implications of the ongoing global pandemic, it is rather bizarre that parallel performances laden with Amapiano-intensive aesthetics are mushrooming in the city. ''It is an unavoidable phenomenon. Kenyans are big on trends and will put at bay what is homegrown and opt for what they think is a luxurious import, in this case, the Amapiano sound. Time will tell how long a stretch this will be before it dies down, '' echoes DJ Rudeboy, a fast-rising Kenyan radio jockey.
For a country with an overload of musicians and performers who fervently complain of immense lack of local back up, the current state of things is rather unfortunate. Will Gengetone boast of the proverbial nine lives and save us from this contagious bug? Will promoters and revellers alike see the bigger picture and come to the direly needed rescue of Kenyan musicians and their art before they fade into oblivion while their 'Piano Piano' chanting counterparts get the juicy, topping-filled share of the pie? Questions galore.