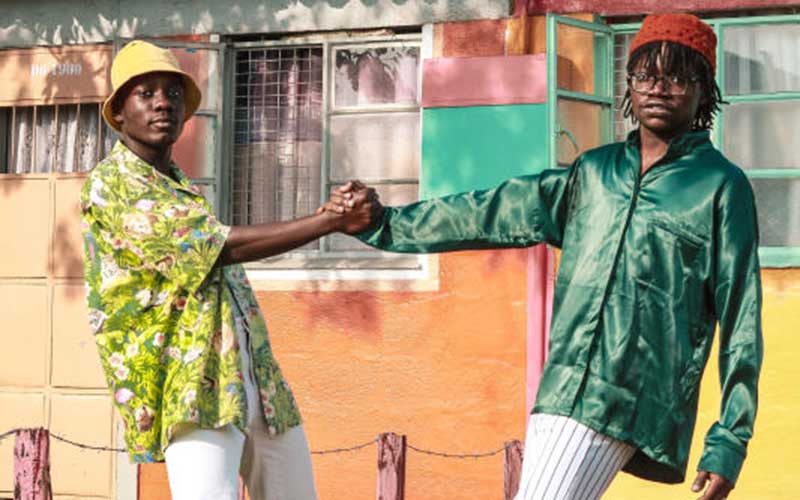 You may see a comedic camaraderie between members Eugene Ywaya and Bien Aime Barasa all over the Instagram streets over who has a much ripped 6-pack, and who is the much better footballer and so on, but do not be the one the joke is played on – the boys mean business. As teased in the stay-at-home reality TV hit series 'Sol Family', the large team of Sauti Sol acquaintances and associates including Kaskazini loves a trip to exotic private locations to hush out the noise and cook a storm of timeless hit songs, and classics.
Although not prevalently featured in the programme, the duo of Israel Onyach and Eugene Ywaya aka Watenda Wili are part of an enormous Neo-Soul and Afro-fusion community in Kenya that prefers to make music more acoustic rather than electronically preserving that rich authentic sound that makes your heart melt with feelings. Their latest hit Bei Si Nafuu is no different. The boys are privileged to have already tasted success, brushed shoulders with music giants in Africa and beyond, and are now ready to conquer music having been the fly on the wall, understanding what it takes to really go far, and actually have longevity.
READ ALSO: Crystal Asige reveals what she's been up to since Sol Generation exit
"We've worked with Sauti Sol even after the fall out from the label. Ywaya not long ago did a song writing project with Savara and Benzema on the track Bypass. We can attest both Sauti and Watendawili are all in the kitchen making a special recipe that will make Kenyan music globally competitive and marketable." They hand us a bite at their usual secretive plans, which of course is a huge part of the mafia-like music industry code.
Without beating around the bush, the group had a rampant 2019 getting signed, working closely on Sauti Sol's fifth album Midnight Train, and most importantly never forgot themselves in the process. They didn't let stardom and collaborating with others consume all their time and talent, they worked hard and built a core fan base with their previous trio Kaskazini that included the multi-talented instrumental genius and singer Chris Clave. So just what happened that it so short-lived and what exactly are these irreconcilable tiffs?
"A lot happened we cannot really narrow it down enough, but all we can say is we realised we had different values and we were at different stages in our lives and had to make a decision for the good of our respective careers." Ywaya reveals.
At that point, I couldn't understand whether it was a pre-planned answer or the nostalgia of the Kaskazini. Rumours has it their differences were over a certain damsel, but we shall leave it at that and not turn the interview into a gossip session. The duo has picked themselves up and dusted themselves after two break-ups that happened back to back and so quickly, yet re-grouped so fast as if the writing was already on the wall, someone just had to confirm it.
Their latest and first song Bei Si Nafuu has a riffed guitar playing in the back as the two belt out their trademark witty lyrics and poetic melody sayings about an incompetent Government. Even with such an important theme, the song is enjoyable and catchy. You can just feel their energy in the music.
READ ALSO: Bien reveals Kaskazini departure from Sol Generation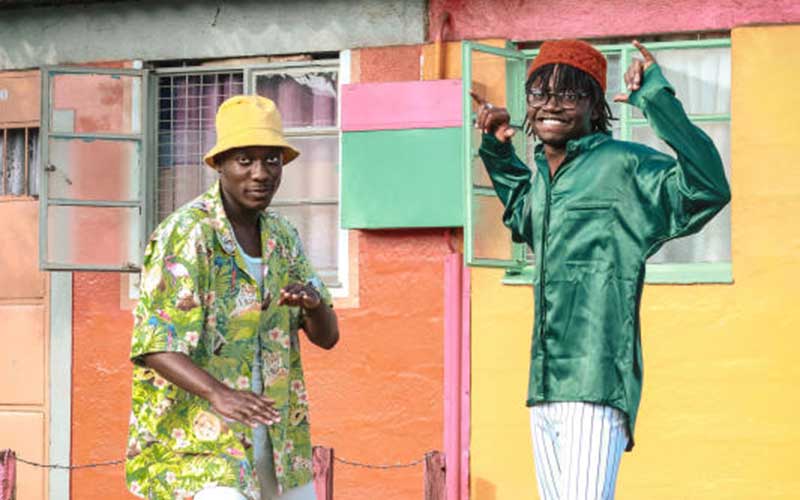 "We actually just watched TV one day and happened to see the comical side of some of our leaders. It was funny and absolutely disgusting at the same time, and we knew we had to do a song".
Favourite artists all-time?
Michael Jackson, James brown, Beres Hammond, Richard Bona, Kanye West
Kill, work with, and finesse – Sauti Sol, Nviiri, Bensoul?
Kill Bensoul
Work with Nvirii
Finesse Sauti Sol
READ ALSO: Sauti Sol launch own recording label, Sol Generation Records
Red meat or white meat?
White meat
Lifetime supply - Konyagi or Hennessy?
Konyagi
Settle down - Kisumu or Nakuru?
Kisumu
Kwamboka or Sidika?
Both
Related Topics