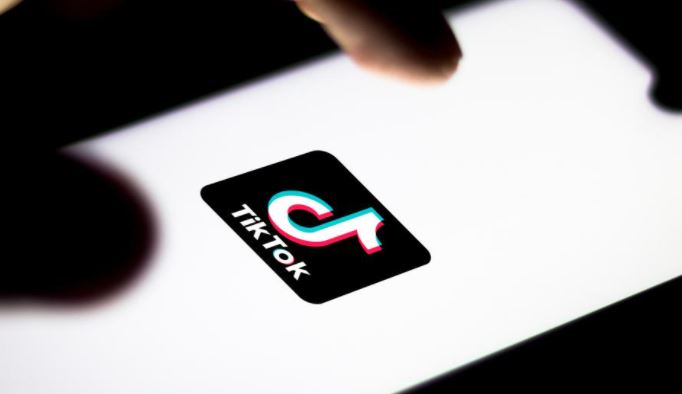 Before the video of teenage sensation Azziad Nasenya broke the internet, whining her waistline to hit the song Utawezana, many Kenyans were not familiar with the viral potential of TikTok. Azziad immediately became a household name, bagging endorsement deals, advertisements, and a lucrative TV job. A few months later, her rate card was released that astonished everyone, at Sh 100, 000 for a TikTok post and up to half a million for a monthly social media package. Safe to say, no one associates' Utawezana' with its original singers Femi One and Mejja anymore. However, they may have no qualms with it because, on YouTube, it has currently amassed over 10 million views, further attesting to the power of Tiktok. 
Every few years, a new app redefines the way we use social media. 2020 was the year that TikTok took over. If you're a brand in the entertainment industry and not on TikTok, you're already missing out. The Chinese app, previously called musically, has over 1 billion users worldwide and is the most-downloaded app on iOS and Android, surpassing American tech giant Facebook. 
TikTok's momentum has grown significantly over the last few years, and in 2020 it continued that trend. And as the App Annie report highlights, TikTok jumped up three places in the rankings to become the most popular mobile app. With a mix of music, lip sync videos, and micro-video content, TikTok is not an easy platform to understand at first glance, making it quite popular with Gen Z.
As sort of a short-form version of YouTube, there are several ways the platform has shaped entertainment in 2020 and may continue to do so in the years that follow.
ALSO READ: 10 hilarious Tik Tok #fliptheswitch challenge videos
Music
TikTok popularized Sanaipei and Nadia's Wangu in the same vein that Utawezana rode on Nasenya's back to fame. 
All creators know that if you have dreams of going viral on TikTok, you need to make sure you're only using the most popular tracks on the platform. And, thanks to the viral challenges and choreographed dance routines, we're seeing more and more songs blow up on TikTok. Throughout 2020, various songs hit fame, most notably 'Old Town Road' by Lil Nas X. TikTok was crucial to the success of Hill's 'Old Town Road' hit, which is now sat at number 15 on Billboard's Top 100 chart. A hashtag for "#yeehaw" has manifested thousands of videos with more than 67 million plays.
This has happened locally in a similar fashion, promoting songs like Kalale by Willis Raburu, Maombi by Nadia Mukami, Dusuma by Otile Brown, Watoto Na Pombe by Otile Brown, Staga Niki Medi by Ethic, Sota by Rekles and Mejja, Litawachoma by Zuchu as well as Cheche by Zuchu.
Tiktok has changed the music game largely because of its vaunted algorithm, which is constantly searching for new clips rather than just pushing out the latest videos from already popular users. As a result, anyone can be famous on TikTok, unlike other sites like Instagram, where there can only be one Akothee or Tanasha Donna. The app has multiple ways of bringing more eyes and ears to a reactive song-video combination beyond just placing it on the customized, easily browse-able "For You" page. 
An artist's song can be added to Tiktok's internal playlists, which present a manageable library of sounds for users to pick to accompany their clips. TikTok can do banner ads, much like Spotify does for new albums, linked to either a video concept or a song. And the platform can launch a hashtag campaign, signaling that a new trend is a bandwagon worth jumping on.
ALSO READ: 'Tik Tok queen' Azziad Nasenya lands TV role
Influencer Marketing
When artists want to engage the TikTok audience and make their songs go viral, they can post a challenge video of themselves as Mxmtoon did for her music on TikTok, which now has over 630K fans on the app and over 2.3 million monthly listeners on Spotify. But most artists are not popular on the app. Enter TikTok Influencers. TikTok influencers are heavily in demand at the moment, and are currently slightly cheaper than Instagram influencers, and are your best chance at your art going viral.
Some of 2020s Kenyan influencers with the highest engagements and over 200K followers, noted by usernames, include azz_iad, _rexxie, officiallaura, justtotallyrandom, naughty_by_nature11, chadotagee, thee_pluto, cindyk003, iduissak, and kenyan.romeo.
While it may look like child's play to some, being a TikTok influencer can mean big bucks. For brands to get interested, creators need at least 1000 followers because that's what the app requires before they are allowed to live stream on the platform. They also need to be 18 years of age or older to deal with third parties. TikTok influencers charge for their services depending on the exposure they can get for your brands, so the more followers they have, the more you'll pay them. That means Kenyan content creators, including those above and others like Teacher Wanjiku with 105k followers, Mark Mwas with 116K followers, Morgan Adrian with 119k followers, Daisy Oyuga with 158k followers, Polly Wachira with 181K followers, among a couple of others, are on the fast track to making big influencer checks come 2021. 
Challenges
Although we all had to keep our distances this year, we truly came together through 'challenges'. Who can forget the 'don't rush' challenge at the beginning of the year when makeup and hair brushes were being thrown all over our screens? Or the Utawezana challenge, trying to keep up with Azziad and her seemingly boneless waist? The savage challenge made Meg thee Stallions voice deeply ingrained in our brains, and thanks to TikTok, the word savage can now only be followed by classy, bougie, ratchet. 
Several challenges like the howoldchallenge, the knowyouchallenge, and the africadaychallenge helped everyone go through the quarantine entertained.
Then came "Okay, I'm bored in the house, and I'm in the house bored." Rapper Curtis Roach's #boredvibes have resonated widely even with A-list celebrities including Tyga, HRVY, Hailee Steinfield, Aston Merrygold, and Chance the Rapper. Kenya's own Chimano of Boy group SautiSol jumped on the trend, making it his most popular video on the platform.
Other challenges that became very popular in Kenya include allofmypretty, happymothersday, halloweenlooks, photogenic, seemeontrace, attheparty, timewarpscan, cheatonme, catchthecat and facezoom.
International brands have already discovered TikTok's potential as a marketing tool and have created challenges that pushed their brands more than any other platform. Take, for instance, Chipotle's #Boorito Challenge, Guess' #InMyDenim challenge, or TooFaced's ongoing Influencer Partnerships.
It is likely that as Kenyans continue feeling more comfortable on the burgeoning platform coupled with a rapidly growing user base of young millennials and Gen Zers, more brands will join the platform, and entertainers stand to gain a lot more by joining.