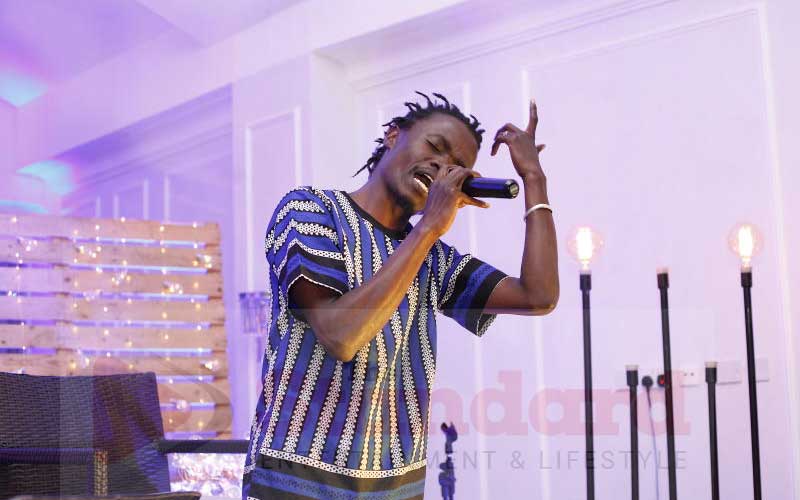 Juliani, does not know how to be anything else but himself.
"I wouldn't know how to describe myself unless the people who are always around me do that. Apart from being a rapper, an artiste and an entrepreneur, I have interest in tech and innovations, business, climate change and the future of the world, so I don't really know how I can describe myself," he says.
Growing up in Dandora Phase Four, Juliani went to Wangu Primary School before going on to Dandora Secondary School, where he started his music career.
"I'm the Third Born among seven kids. I started my music career in high school when I joined Ukoo Flani/ Mau Mau because my desk mate was a member of the group. Dandora is home. For other people, it is a dangerous place, but for us, it was the only place we knew as home. There was a lot of violence. I held an AK47 for the first time when I was about 13 years old. We'd wake up and see dead people, some killed because of crime, others because of mob justice, others shot by thugs, but it is home. I didn't know any other place," he says.
READ ALSO: Namwombea mema- Juliani opens up on split from Brenda Wairimu
Unlike many children who want to many things when growing up, Juliani always wanted to be a musician.
"I always had an interest in music and poetry. It was easy to start my career because my deskmate was already a rapper with Ukoo Flani. The more I spent time with them, the more I realised I can do it. It was an alternative to the other side of life in Dandora because everything else wasn't as enticing because of the consequences of crime. Even the people who played football ended up getting into crime. I wanted to be part of something good. I only realised later in life that I was good in a lot of things," remembers Juliani.
"I believe part of the reason I managed to stay away from trouble and from brushing shoulders with crime is because my parents instilled very high levels of discipline in us. The biggest lesson I learnt from my dad is the independence of mind. I learnt not to let people push you over and tell you how to live your life. Even though Dandora has high crime rates, I learnt respect from the gang members I would see around.
"We knew who they were and would spend time with them sometimes, but I always saw how respectful they were to everyone, even towards my mother whenever they would buy mandazi from her. Despite this, there is still no honour among thieves and gang members because they would give each other up to the police, and even the ones I knew from back then ended up killing each other. It's a life that you cannot run from when you're there but you can make a choice to not live that life," he says.
What I learnt from my father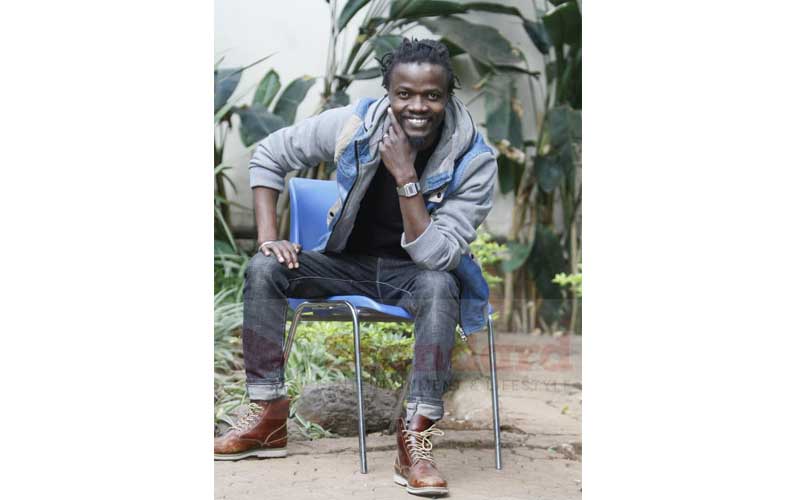 Juliani describes his father as an independent-minded man.
"My dad moves like he is still young. He has a great sense of self and great independence of mind and I learnt that from him. He was a very different man when I was younger. He used to drink a lot and was known where we stayed as the guy who couldn't be messed with.
"One day he came back home and said he was saved and after that, he was a different man. That's the day I knew God existed because he was a very different man. He was tender and approachable and able to ask for help. This was my first encounter with salvation so I got curious. I was about 13 or 14 years old at that time," says Juliani.
A friend called Arthur started preaching to him, praying with him and inviting him to cell meetings. In 2005 February Juliani accepted the Lord at Nairobi Lighthouse Church.
"Pastor James mentored me around who I was and gospel music because the only problem I had was I had to change. The only representation of gospel music back then was not impressive to me. I already had my stripes as a rapper on the other side and I felt like I was losing a lot, but I didn't realise I was gaining more than I ever could. Now, 15 years down the line I'm learning God in new ways every morning," he says.
Despite being a gospel artiste, Juliani has also made socially conscious music and some of his songs have been controversial to a point where they were discussed in parliament. His song Utawala from the album Utawala has always stood out among all his songs. The song that speaks up against the evils in society like corruption has been used as a song for activism.
READ ALSO: I received backlash for having a kid before officiating my relationship in church- Juliani
"Utawala came around when I was asked to make a song by some guys to run during the election period. The song that comes close to Utawala is Daima Kenya, which is more about loving your country but there was no song for the weak, the vulnerable and the least versed in the society and I believe Utawala did that. It became a song that everyone uses as a reference every time something needed to be said. It has become a song for the people.
"When I released Bahasha Ya Ocampo, people assumed that it was about what was happening at that time, yet the song was just made out of my creativity. The message in the song was that anyone can escape anything in life but no one can run way from the judgement of God. This song was widely misinterpreted, and I was even followed around by some people because of it," he says.
Still a gospel artiste
For the artiste, despite many people assuming he moved from gospel music to socially conscious music, he believes his music has stayed the same. He says there has been no change, the only difference is that he incorporates a problem, a solution and also brings the gospel into it. He attributes who he is today to some of the mistakes he has made in the past.
"I'm still a gospel artiste and that has never changed. When you listen to my music, you will realise it's still the same with a little bit of the problems we face in society today, the solutions and then I bring the gospel into it. There is nothing in my life that I would change. There are mistakes that I made in the past and they made me the man I am today, but my life has been ideal. It is designed by God. I can't say my life is perfect, but it is close to perfect," says Juliani.
Family and love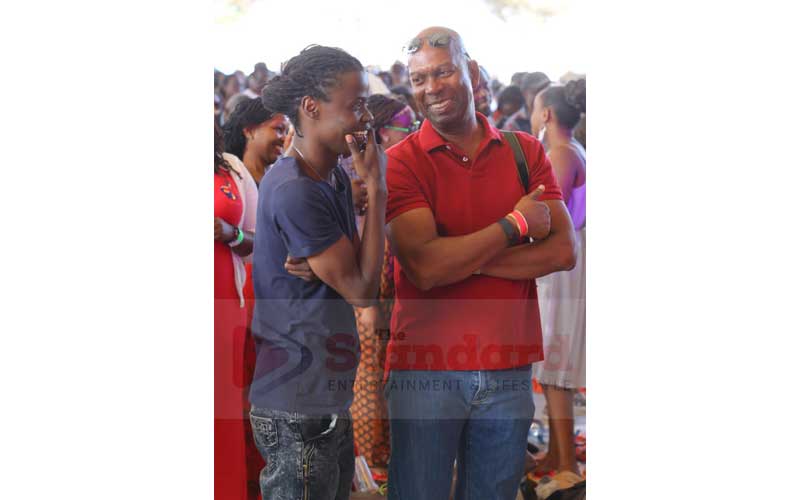 When it comes to family, the biggest lesson that has come out of it for him is love. "Love is the biggest lesson being a father has taught me. Love in its full form, and fear of what they would become, and fear of what I haven't done right and what I should do right. This is because when I see my child, I see perfection.
"I have never felt this kind of love. It's just love in its purest form. I would like to teach her about the sense of self and she shouldn't feel a certain way about experiencing, and experimenting on whatever is in her mind because it's hers and it's what God has put in her mind, and no one should tell her how to live her life because there is no monopoly of solutions because everyone is figuring out how to live life," he says.
Juliani was one of the few people who called late Safaricom CEO Bob Collymore a friend. Collymore lost his battle to cancer in July 2019.
READ ALSO: Why I fell out with Bob Collymore, Boniface Mwangi reveals
"Bob… Bob… I don't know how to describe our relationship. I don't know how to put it into words. I knew Bob for about ten years. I met him when he had first come to Kenya. He used to invite different people to hang out at his home and as time went by, I realised I was the only one being invited. I think he particularly chose me to be close to him, but I don't know why he chose me. I'm still trying to figure this out.
"When I needed help, he is someone I could always go to for advice and help. He was the most amazing human being anyone could ever think of. He was curious about life and always wanted to know more, despite his success he was still trying to figure out life. The closer I got to him, the more I was in awe of him.
"He had told me about his diagnosis but didn't allow me to see him in his last days. In hindsight, I think he knew it was time. I still have questions about why he wouldn't let me see him. I miss him so much. I feel like an orphan because I have no one to talk to the way I talked to him," remembers Juliani sadly.
Giving back
Juliani has made an effort to give back to Dandora where they bought a piece of land and built a three-storey building where they do film classes for the kids.
"The project is called Dandora Hip-Hop city. At the moment we are mentoring about 40 kids we are mentoring from the neighbourhood and we are doing film classes for 15 kids and we will be doing this every month with a friend of mine from Ndoto Zetu films. We have done a lot of good things there in the last five years," he says.
On what the future holds for him, Juliani is working on his next album called Masterpiece, which he hopes will be released before Christmas. Juliani says he never feels the pressure to dress up a certain way or live in a certain because he has nothing to prove anymore.
"I have nothing to prove; I have done it all. I've been at a place where I had two cars in parking, lived in a big house and these things we did to prove to ourselves that we are successful. Back then we thought we were doing it for other people but we were doing it for ourselves. So, the people who look up to me do so because I am me. "I am not trying to be anyone else, or to be anything else, because I know who I am. I am Juliani," he says.