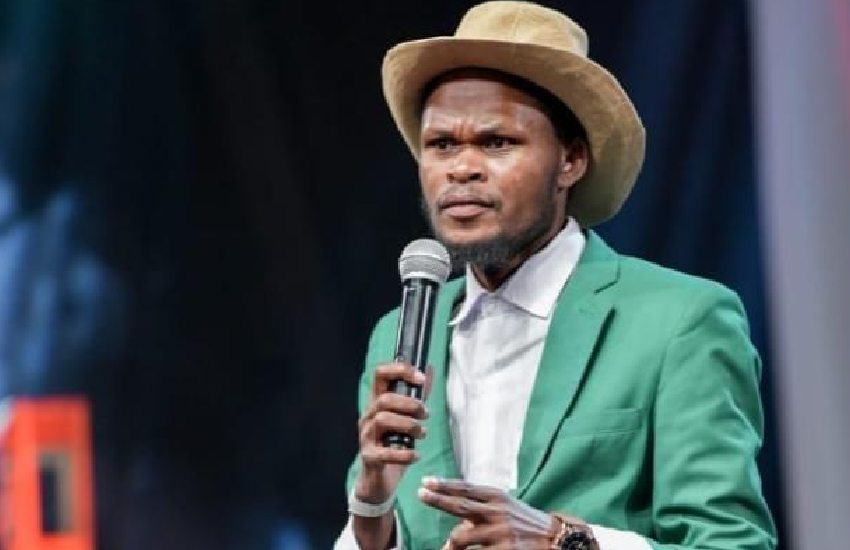 The late comedian Othuol Othuol's prolonged sickness and death was marked by conspiracies, accusations and blame games involving the comedy fraternity. Standard Entertainment & Lifestyle looks into the intrigues that marked his death and send off.
"Othuol was not operated on. He passed on before the operation happened. So where is the money that was collected for the operation, and where did it all go, considering how high his send-off bill was?" a comedian seeking anonymity posed the question to SE&L, in trying to point us to the crux of the matter.
This was last, week as the funeral arrangements for the late comedian, real name Ben Maurice Onyango, were being finalised. The comedian was raising the query after Comedians in Kenya Society Chairman Ken Waudo was quoted as saying, "Plans are underway to inter his body at his ancestral home in Ndere, Alego, Siaya County scheduled for 24th October 2020, and we are looking at Othuol funeral budget ranging between Sh700,000 to Sh1 million."
Read Also:Outpouring of grief as nation mourns comedian Othuol Othuol
We reached out to Ken, the man in the middle of it all. "We are really mad about the shared screenshots because they are not true," he says, referring to numerous screenshots said to capture different conversations that involved the late comedian.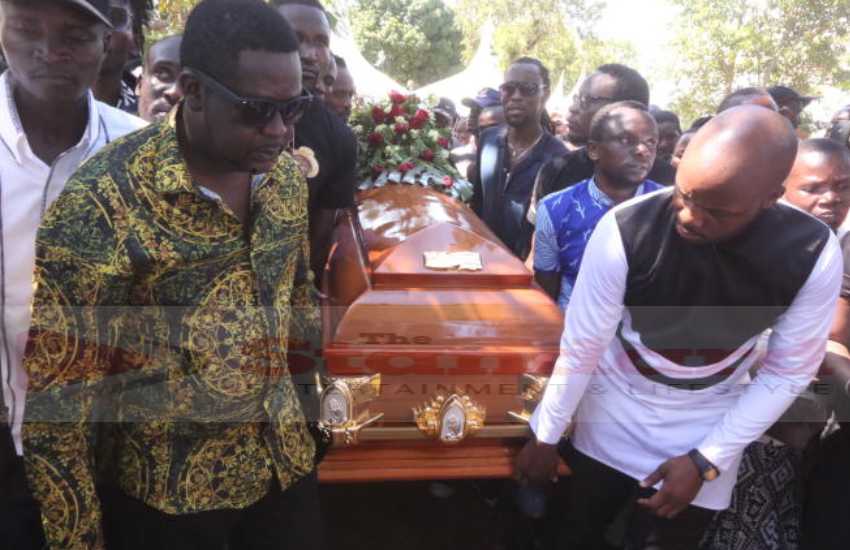 "There was some money that was raised when he was sick… about Sh100,000. We paid for his MRI and some of it went to pay his rent and buy food and other stuff for his house, and by the time he passed, we had already paid for the second MRI as the doctors had suggested," said Ken, who is the director of Churchill Show. "Mind you, from the time he has been sick to his death, we have kept on receiving contributions, and we had about Sh47,000 by the time of his passing that we used to clear bills at Kenyatta National Hospital, hire an ambulance and take Othuol to Chiromo mortuary." 
Ken explained that they raised about Sh560,000 at a fundraising event at the National Theatre and that more monies kept coming in, which facilitated the burial ceremony."We can account for every bob."  
Read Also:Comedians vow to give Othuol Othuol a decent send-off
Comedians have come under intense scrutiny, especially after Othuol's sickness became mainstream news. Claims of negligence and underpayment from showrunners, peer pressure and substance abuse amongst the ranks, and a non-supportive fraternity, especially in times of sickness were rife, comedians taking sides to lambast or stand with the accused.
Some comedians, who became household names after appearing on Churchill Live have disappeared in obscurity after short stints in the hugely popular show, only to reappear sick, or suffering from substance abuse.
Zeddy, who also passed through the show, went against the grain, making claims against Churchill and the showrunners, as manipulative and not caring for the welfare of the comedians, especially budding talent.
Some, like Jalang'o, were accused of not helping Othuol in his time of need, a claim which led to Captain Otoyo making a case in support of comedians, explaining on radio that Othuol was fully supported from the time he was diagnosed with TB a year or so ago, and that the late made things difficult by stopping his medication and going back to alcohol.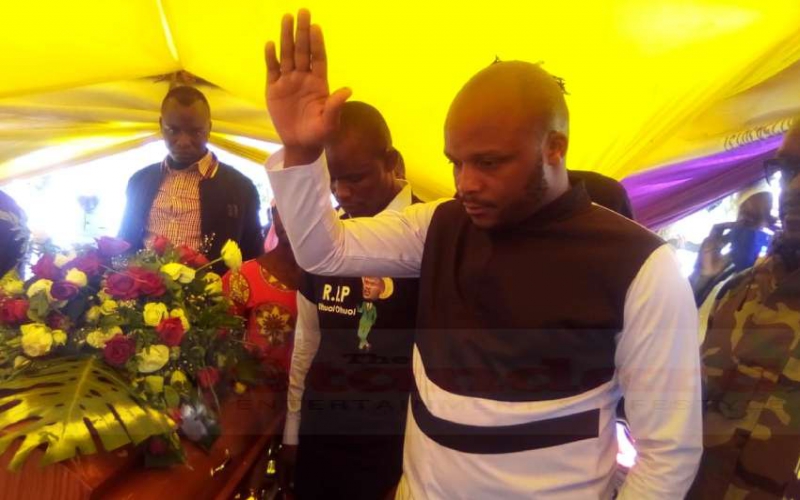 Othuol succumbed to a brain tumour on October 11th at the Kenyatta National Hospital, an operation he was to undergo was delayed by a doctors' strike that struck the capital city. More unfortunate events were to follow, as his only uncle, his father's brother, collapsed and died upon being informed of Othuol's passing. "They are burying him this weekend," explained Ken.
Read Also: PHOTOS - Othuol buried as calls made for comedians to build brands
At the sides of Othuol's burial,an angry Churchill was captured publicly schooling a group of comedians on why they needed to invest in themselves and stop relying on bloggers. "Don't wake up every morning and you're telling them what you are eating, what you are wearing, you have a life. Stop calling people your family because the moment you stop cracking jokes, they stop being your family. Leave the bloggers, they earn money through your stories," Churchill said, singling out Zeddy.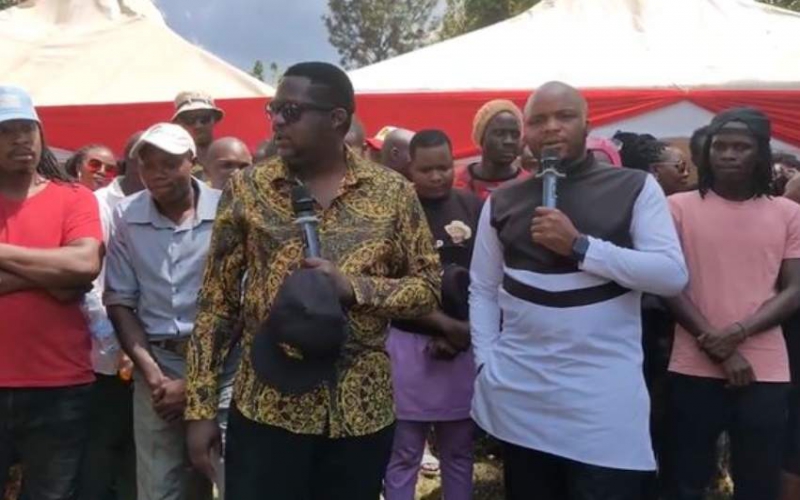 Actor, comedian, and singer Aliwah, who appears on the revamped Vioja Mahakamani agrees, saying many do things to please people who are not part of their daily lives. "It is an industry that unfortunately, has no good structures and mentors to advice talents on how to plan their future," he said.
Read Also:Churchill's passionate plea at Othuol Othuol's burial in Siaya
Churchill's advice, however, was not convincing to others. "That tongue lashing by Churchill was useless since he was feasting too," controversial blogger Robert Alai posted on his Facebook page, captioning a photo of the comedians having a hearty feast at Jalang'o's homestead. "He should have called them to a private session and gave them the talk instead of pretending that he thinks differently."