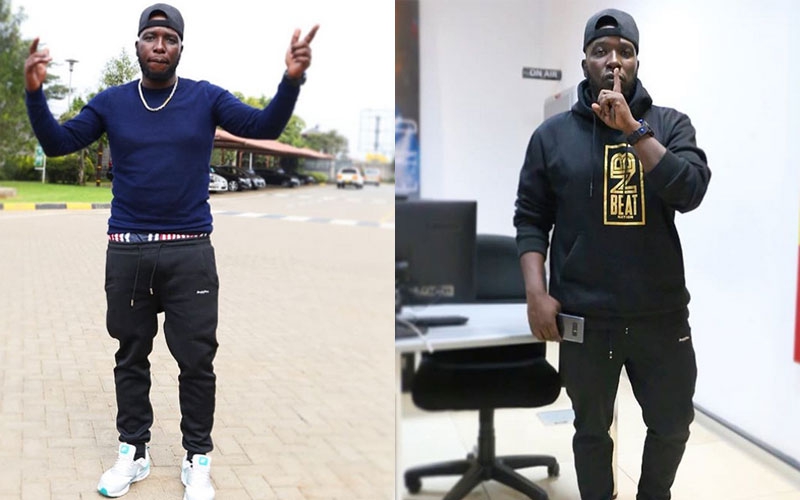 We have a candid interview Radio Maisha's Alphonce Tengelei aka DJ 2One2 on life, the challenges of a Kenyan deejay, the future of the music industry in Kenya and his focus as he entertains Kenyans during tonight's 47 Million Reasons concert.  
Question: What excites you about this special 47 Million Reasons campaign where you will be the top deejay playing alongside Eastern Benga veteran Ken wa Maria and Samindo the new Mugithi kid on the block?
2One2: It's an honour to perform alongside such megastars who have crazy following in and outside the country. It's exciting to know your name runs alongside theirs, let alone performing.
Q: What makes the gig different from others you have done during this Covid-19 times?
A: This is a special concert because it actually has a real show experience feeling; a complete stage with the band, lighting, full sound and the like. If you have a good system at home you can get the experience.
Q: Just a snippet, what should fans expect from your mixes?
A: Samidoh will represent Central Kenya, Ken Wa Maria will represent Eastern region and I have to somehow come through for our Nyanza, Coastal, Western and the Rift Valley regions. So look out for that, Kenya united in one show. I will also represent for Dj 2One2 fans… I will throw a crazy party and I hope people are ready.
Q: You have been a Radio Maisha top deejay for quite some time now. What makes a radio deejay so popular with audiences?
A: Radio Maisha has an audience of over 2 million listeners cutting across the population in terms of age, social status, gender, name it. This huge audience requires constant research, observation and connection with them. It's almost like having a meeting with them daily.
Q: What differentiates a radio from other deejays?
A: Radio makes it easy to connect with fans. We literally hang out with them whenever we are on air and I try to read all the comments and reply whenever time allows. Thank God for social media. It has made connecting quite easy even for other deejays.
Q: What makes Radio Maisha different from the rest, now that it is among the top three in the country?
A: The music policy for Radio Maisha is well-thought and executed. The programming is well tailored to fit our audience and the presenters are the best in the country. It is one hell of a cocktail I doubt will ever be duplicated.
Q: Who are some of the people who have made the station top and what is the working relationship you all have?
A: It's hard to say who makes the station top, it's like having a good soccer team versus a poor team with one top player. You know who will win, the good team, right? We have a close-knit relationship almost like a family or a well-oiled machine that has every part functioning at 100 percent.
Q: Can you share something about the programming?
A: I am not sure I am the right person to comment on that but the timing of the shows, the presenters, producers and deejays have been put together after much consideration. From 'Safari' with Ndiema, to 'Maisha Asubuhi' with Mwashumbe and Shugaboy, to 'Staarabika' with Anne Njogu and Gathoni, to 'Konnect' with Clemmo, Mwende and the Beat Nation deejays, to 'Maisha Jioni' with Billy and Mbaruk. We also have Papa Nick and Beat Nation deejays on 'Rhumba' and 'Maji Makuu' with Babu, to 'Late Nigh't with Hassan. That is just crazy-cool.
Q: You are also experienced in recording and managing artists…
A: Yeah. It is an ongoing process, sometimes, I feel like if you love eating you must try to understand how the food is made. I have gone to the kitchen to be involved in the process with a few artistes and I am happy to see many other deejays do the same . I have worked with Kelechi Africanna and Frennoh de General. Iam working with other amazing acts.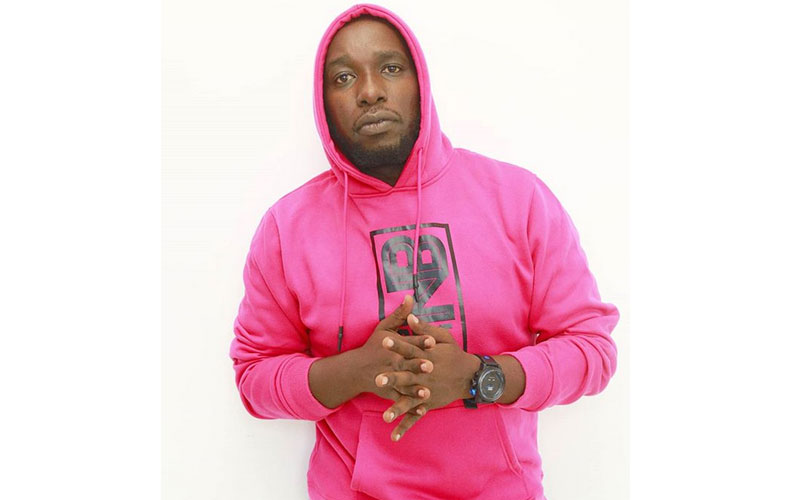 Q: What is the importance of industry players working together; from deejays, radio and TV presenters, musicians and promoters?
A: It is very important because all of us are linked in one way or another. If one part of the chain is broken, we mess up the whole system. The future of our industry depends on us and we have to make it work.
Q: Where do you think we have gotten it right as the music industry and what can be done in areas we have got it wrong?
A: What we have gotten right is giving an ear to the young acts that come up. These young artists have infinite possibilities and a fresh worldview that we might need to unlock the next level. What we have gotten wrong is not making sure these artistes or the people in the industry earn what is truly theirs. We must work on straightening that.
Q: This being your passion, tell us how it all started…
A: I always say it was a one night stand and I ended up falling deeply in love. I was looking for something to do when I deferred school for a year. At first, I wanted to do hairdressing but the colleges were too expensive for me. I met a deejay who introduced me to the trade and that was it.
Q: Does one need good mentors to get the right experience for the business, since one can learn the game by themselves... as many assume?
A: Just like any business, you have to learn the secrets of the business and how to move. There is no need to make mistakes that someone else made when you can make use of their mentorship. However, these mentors will come somewhere along the way. You have to start the journey.
READ ALSO: DJ 2one2 to give Kapsabet the ultimate Easter throwdown
Q: How many years of experience would you say a deejay needs to claim they are accomplished?
A: A lifetime (laughs). Up to today, I do not know what an accomplished deejay looks like. 
Q: Artistes, among them deejays have really had a down moment during this Covid-19 period. Could you share some of the experiences you and fellow deejays have had?
A: This has been the lowest moment in the entertainment scene and business. We were the first industry to be closed and up until now, we have no clue when we will get back. Many of us had chosen and taken entertainment as the only business and means of survival and this means we have taken a beating but we pray and hope that when we get back up, we can pull ourselves together.
Q: Did deejays get some of the funding that the government gave to creatives in stimulus program and if not, what has been the cry?
A: I am a keen follower of government policies and directives that benefit our industry and it's unfortunate that after it was announced, I've never heard of any plan or follow up of the same from the authorities. Our cry has always been participation. We need representation in these policy formulation levels and when the government puts in place such policies, we need to see their implementation. Deejays have been thrown out of their houses, not been able to feed their families and many have fallen into depression.
READ ALSO: Electrifying performances- 47 million Reasons Concert captures the airwaves
Q: What is your word to artistes who feel like or who have given up?
A: I can see a light at the end of the tunnel. Hang in, but speak out!
Q: Who would you say are the top male artists in the country right now and why?
A: I will go a different route! I will answer about new male artistes that I believe Kenya should look out for - Smart Djaba, Afrikaan Shaba, One Padre and Breeder LW.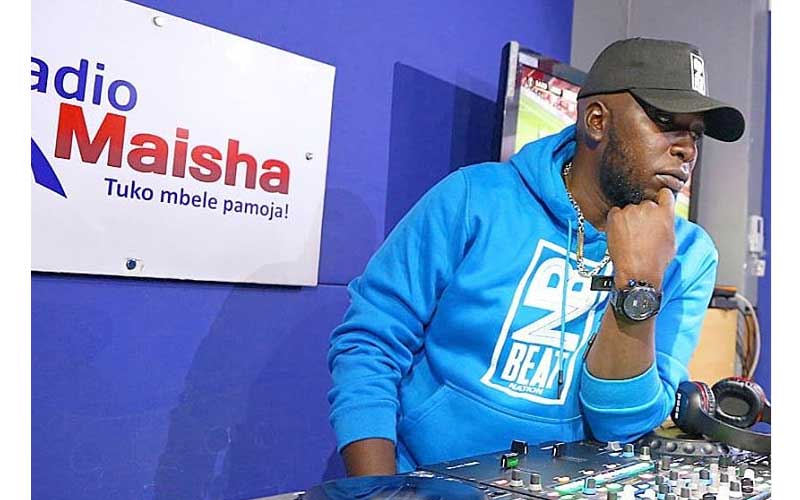 Q: What of top female artistes?
A: Again, I will answer with new female artistes Kenyans should look out for - Ssaru, Tallie, Kasha Tsuma and Sarah Ikumu.
Q: Some quick-fire as we end the interview if you were not a deejay, what would you be?
A: I would be in parliament.
Q: What is the weirdest assumption people have on you?
A: That I do drugs. I find that really weird.  The hardest thing for people believe is that I have never done drugs.
READ ALSO: Why media, creative industry need to work together - Standard Group CEO
Q: Describe yourself in three words.
A: The best ever!
Q: Finally, what's the inspiration behind your name?
A: I wanted to call myself deejay TheOne68294647394027625Dj but I thought it was too long so I shortened it to 2One2.
Q: Single, married or otherwise?
A: Is there no choice for entanglement? (laughs I guess since you have single or married, I am single. I love me smart, powerful, progressive and liberal people - I guess that answers the rest.