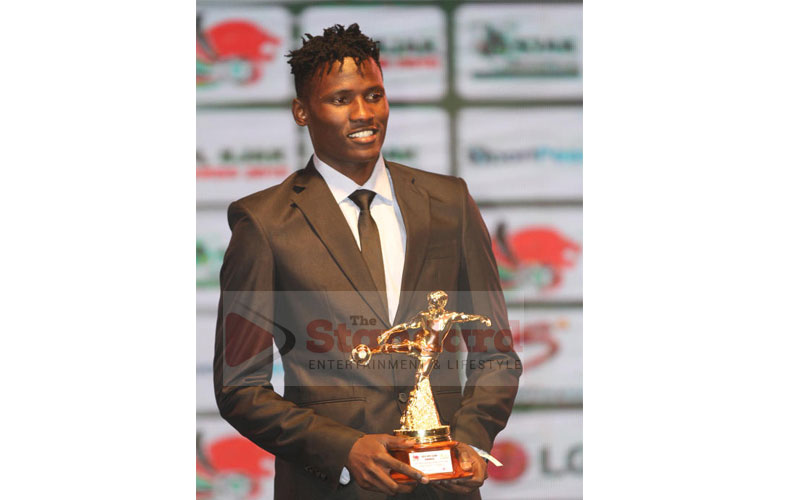 Michael Olunga, 26, is one of Kenya's biggest football stars. Currently based in Japan, speaks on finding success at a young age, living far away from family, finding love and life amid the COVID-19 pandemic.
"I am still adjusting to the food here," Michael Olunga says. "I have tried a lot of things but if I don't like something, I won't have it twice. There are some foods I have grown to like but I haven't pinned down what I fully like and what I dislike. I'm 50/50 on the food here."
It is a few minutes past 1 pm in Nairobi when my interview with him starts. He tells me that it is 8 pm in Japan as we exchange pleasantries via a Zoom video call. Football fans know him fondly as Engineer, on account of his having pursued a geospatial engineering course. Michael Olunga is keen on leaving his footprint on the sands of time. The football star, currently playing for Japanese club Kashiwa Reysol and the Kenya national team Harambee Stars as a forward, caused a storm when he went to ply his trade in China, after playing in Sweden and Spain. Many claimed his move was motivated by money, but he says his dreams are bigger than money. He went to Japan after China.
A typical day for the footballer starts at 6.30 am, sometimes 7 am. He is supposed to report to the clubhouse at 8 am but sometimes they could go early to go for tests and to decide who is playing and who isn't. They start training at 8.30 am and are done with everything by 11.30 am. "After this, I go back home and take a power nap."
He spends the rest of his afternoon watching movies, Kenyan news and listening to Kenyan music. Olunga's smile fades as he explains how hard it has been for him during the quarantine and lockdown period due to the Covid-19 pandemic. He explains that he cannot come home to see his family as foreigners are not allowed into Japan for health purposes. If he were to leave, he won't be able to go back.
"It's been a tough time. We stopped playing for about four months and now we are just getting back to the game. The transition has been hard as we used to come and do the pre-season then start the league but we had to stop. It was also a good time as I had time to realise some of my weaknesses and work on them, especially physically. It has had its advantages and disadvantages but I thank God we are now back and the league is running smoothly," he says.
READ ALSO: Kenya Premier League players built my confidence- Michael Olunga
He describes himself as a professional football player, a God-fearing person, humble, down-to-earth and hard working. Raised in Nairobi's Lucky Summer estate, the last born in a family of six had a dream to be a pilot or an aeronautical engineer. Despite being an excellent football player from a very young age, he had set his eyes on the sky, with hopes of having wings to fly all over the world. He describes life in Lucky summer as challenging, having being raised by a single mum after losing his dad when he was seven years old. He attributes his discipline to his mum's strictness and the values she instilled in them, and also because he wanted to do better and be better.
"Life was very hard back then. I used to try and emulate my older sibling who had gone through a rigorous education system during that time because my mum was serious about us getting a good education. Playing football was hard because I used to play barefoot and this would cause me and other kids to get injuries because of the rough fields we played on. But this motivated me to do better, and to work harder so that I can get out of that situation.
"My mum is a very strong woman, who did her very best to raise my siblings and me as a widow after my dad passed away. She did her best to be there for us and provide for all of us. My dad passed away when I was seven years old. I remember him as a disciplinarian, he liked football, was kind and very welcoming," Olunga remembers.
Mum's opposition to football career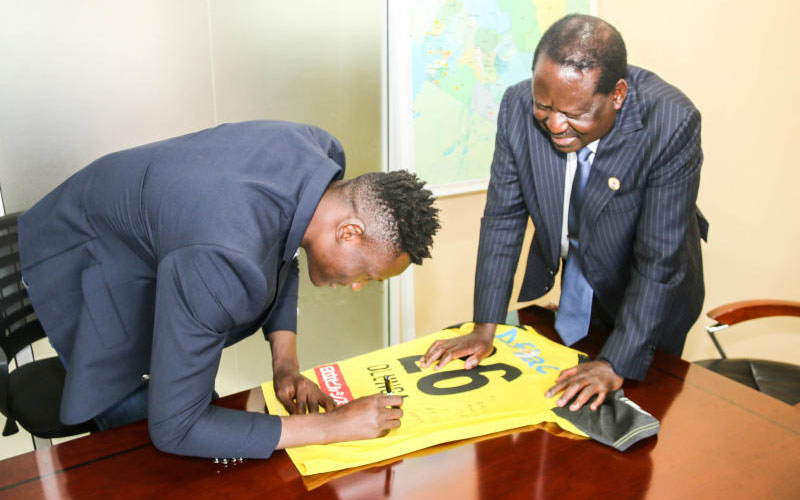 Being a professional football player was not a career his mother wanted for him. "My mum was not very supportive of my football career at first. It took a lot of time and convincing for her to get on board. When I was leaving Kenya to go to Sweden, she was concerned as it was the first time I was going to live out of the country. I was also the first person in the family to live so far away, and the last born too, but we prayed and sought guidance because we didn't want to regret missing out on certain opportunities. She is yet to visit me here because she is afraid of boarding a plane but I hope she will come soon," he says.
His vision at an earlier age did not also involve football. It is only after joining Upper Hill School for his secondary education that Olunga started paying attention to football. Shortly after, he was approached by coach Ghost Mulee to join their academy and that is when he joined Liberty Sports Academy.
"My dream career was to become a pilot or an aeronautical engineer but as the days went by, my football skills grew day by day and people could see I was an excellent player," says he says.
READ ALSO: I didn't go to China for money- Olunga
After becoming one of the best players and the top scorer in the high school football competitions, he decided to take football seriously and joined Tusker Football Club in 2013 immediately after high school.
"After my success in football while in high school, I started thinking of the game differently and decided to start playing professionally. Even though I had carved a different path for myself, I still wanted to pursue my dream of being an engineer or a pilot. Even though I didn't get the grades required to do this, I joined the Technical University of Kenya and studied geospatial engineering," he says.
After years of playing for the local football league, Olunga felt it was time for him to move on to expand his wings and grow his career.
"After playing with Gor Mahia in 2015 I was the MVP (most valuable player) and I had already won the league. I had won all I can win in the local league and I believed there wasn't anything more I could achieve here. I was only 21 years old and I believed that if I got an opportunity in a better league than the Kenyan premier league, I could showcase my talent. I had attracted the attention of many different teams so I believed in my potential and my ability. The confidence I had is what made me go out there and succeed in Sweden, then I played in Spain for a year, then China for a couple of months then I came to Japan in 2018," he says. 
On finding success and love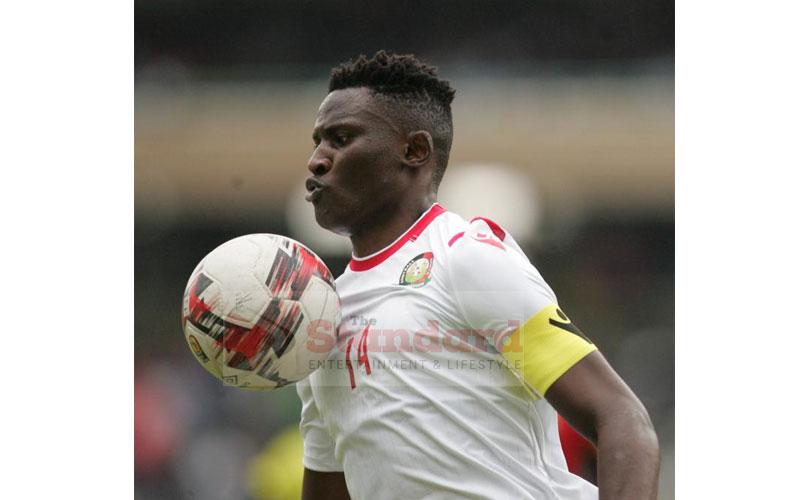 Finding success at a young age can come with a lot of ups and downs. One of them is finding love, but for Michael Olunga, he says, his love story is on solid ground. He describes her as his best friend, having known each other all their lives.
"I'm seeing someone. We started dating about eight years ago. She's someone I have known for a very long time. She has always been here as we were neighbours since 2005. We would meet each and every day and the rest in history. She visits me in Japan whenever she can but, due to the pandemic, she has not been able to travel. I understand that long distance relationships (are tough) but as long as you have good understanding and mutual agreements, it will work," says Michael.
READ ALSO: Michael Olunga continues to shine in Sweden
He says he gets his inspiration from the Bible and says he looks up to football legend Robin Van Persie. "I really look up to Robin Van Persie as he's left-footed like me. I try and emulate his performances and to be better than him. I want to become a better player, score as many goals as possible, break records I set, do better for my national team so that it can pave way for the future generations and open doors for opportunities like the African cup of nations," he says.
Olunga's biggest dream is to play for his favourite team, Real Madrid; and he's happy he has had the privilege to play against the team. Despite the big changes in his life, especially financially, Olunga says he has learnt who his real friends and family are.
"When you get money, you get new friends. Your circle starts to increase and everyone wants to be around you but you need to know who your real friends are and you need to know the people who are genuinely in your corner. Money is the root of all evil and with money, a lot of temptations usually come. I try my best to remain disciplined and grounded," he says. 
His advice for young athletes who aspire to be stars in their respective fields is simple: Trust the process - and the process is working hard, the opportunities may be minimal but they are there and they will always come. The question is, are you ready?
"There are many good players but you need to stay disciplined and focus and the right opportunity will come at the right time, sooner or later."