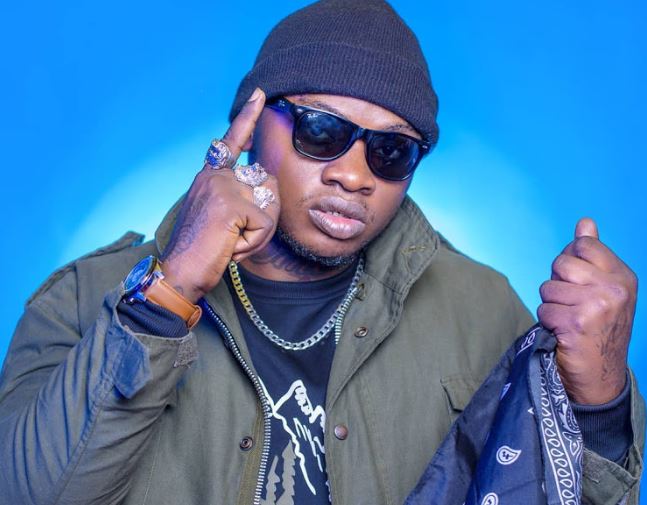 Khaligraph Jones
Without a doubt, the OG is a high flying multi-award winning artiste at the top of the game right now. Papa Jones started from the bottom, and in 2004 he made his debut in a studio as a duo with gospel singer Hope Kid. The two who hailed from the same hood, Kayole, formed a gospel duo; although they both went by their names, they never quite figured out a name for the group. Four years later, he went solo and decided to be true to himself as he once confessed that he didn't want to lead a life that he wasn't living. He didn't want to preach water and drink wine. The irony of that statement is that he doesn't touch drugs or alcohol, unlike many rappers, because he wants a sober mind to create and perform.
Boondocks Gang 
The Boondocks Gang unit is comprised of Ex-Ray, Odi wa Murang' a, and Maddox. The three ambitious singers could easily be dismissed as part of a rebellious streak in a generation devoid of good morals. The lyrics have an element of vulgarity. It is all about the reality on the ground, they say, remaining adamant that they have nothing to apologize for.
"Back then, we were doing gospel music, but later we realized that we were well-versed with the Gengetone sound and message. That is when we jumped ship. The gospel music industry was full of hypocrisy and couldn't work since we wanted to be real and reflect it in our music, and that's how we settled on Gengetone," Ex-Ray explained.
ALSO READ: My first release was a gospel song- Khaligraph reminisces being a bouncer
L jay Maasai 
The 2016 Groove Awards Best Male Singer Ljay Masai, born James Lekishon Ole Kamwaro was at the forefront of calling out Willy Paul and Bahati for not 'representing Gospel.' To the shock of many, he also joined the bandwagon later and crossed the ship. In an exclusive interview with Mambo Mseto, the former gospel singer admitted his faith in Christ in public, a move that led many to question his faith. But he still promised that he had not quit the gospel.
Ivlyn Mutua
 From being a worship leader at her parents' church at Christ Miracle Centre to being a pastoral trainee at Nairobi Chapel, a vocalist on the Coke Studio TV series Ivlyn took a whole new turn when she immersed herself into the secular world. "My decision to change is purely a career and business move in pursuing my dream - which is to grow my brand to the global mainstream stage. It has nothing to do with my personal, social, and spiritual life," she said in an earlier interview. She is now signed to Taurus Muzik. 
ALSO READ: Willy Paul explains why he quit the gospel music industry
Willy Paul 
Popular singer Wilson Abubakar Radido set the record straight on why he exited the gospel industry. Speaking during an interview with comedian Jalang' o, the controversial singer said he was fed up with his fellow artists being against his work and always wanting to see him fail. According to him, exiting the gospel scene does not block his blessings from God as the same God that blesses other secular artists is the same God that comes through for dedicated gospel artists.