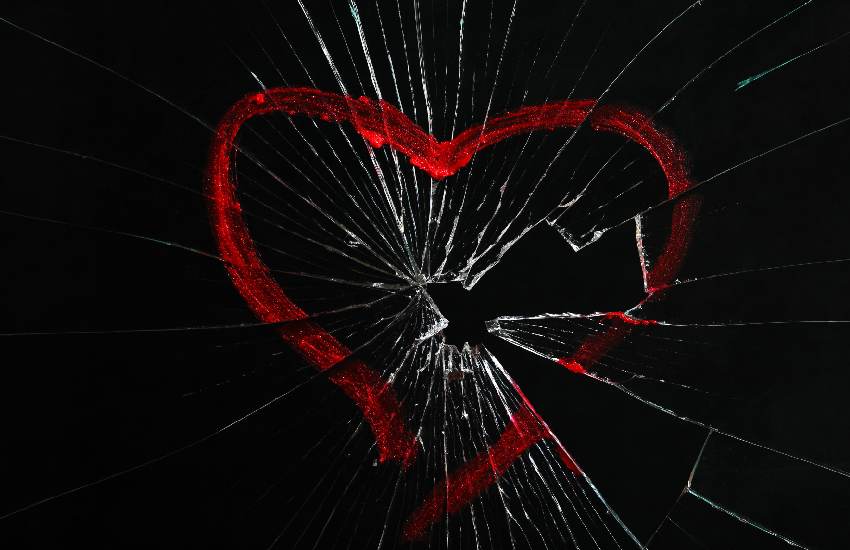 Finding love in 'celebville' can be hard. Several personalities such as Eric Omondi and Chantal Grazioli, Natalie Tewa and Rnaze, Maureen Waititu and Frankie JustGymIt didn't get the happily ever after they were hoping for in 2019. With the outbreak of coronavirus, among other issues, keeping romance alive in 2020 is becoming even harder. Some celebrities are consciously uncoupling. Below are some of show business' biggest break-ups of the year, thus far.
Diamond and Tanasha
Tanzanian Bongo superstar Diamond Platnumz broke up with former NRG presenter turned singer Tanasha Donna in February 2020 following a long spell of souring relationship a year after they went public with their relationship and months into the birth of their son, Naseeb Junior.
According to the Wasafi Classic Baby (WCB) founder and CEO, his split from the Kenyan beauty, hot in the heels of a breakup with Ugandan socialite and the mother of his two children Zari Hassan - with whom he had been in a four-year relationship with, was purely on grounds of differences on how to chat their joint future and not cheating as alleged.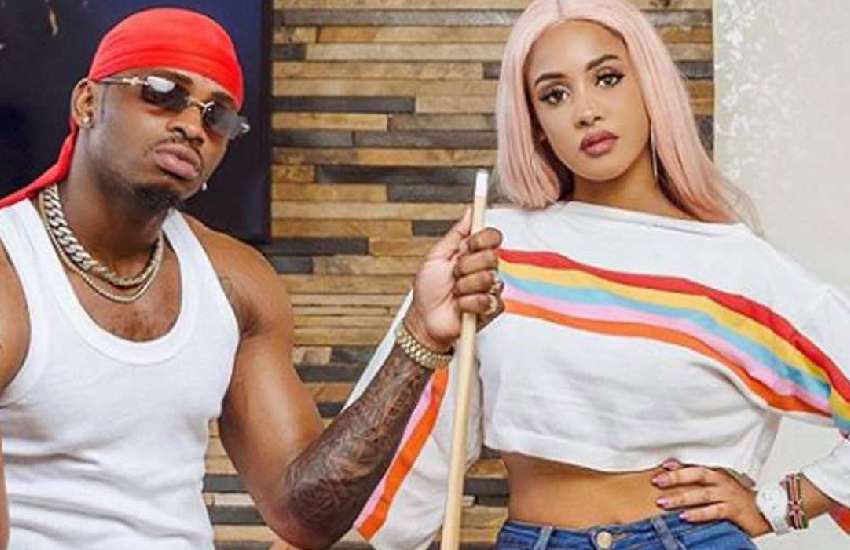 Read Also: Diamond doesn't offer child support- Tanasha Donna
"She never caught me red-handed... Seriously, it was during the time that I was with Tanasha that I decided to do away with all my past childish behaviour and dedicated my time to her. I seriously wanted to marry Tanasha at 100 per cent or even one million per cent… We simply decided to give each other space or maybe, each of us, must take our own route... We differed on how to prepare for our future. We did not arrive at an amicable decision on this," he told Wasafi's Good Morning show.
Shilole and Uchebe
In July 2020, Bongo actress Zena Yusuf Mohammed alias Shilole shattered the mystical bliss surrounding her happy marriage to husband Ashraf Sadik better known as Uchebe. This is after she revealed that she was a victim of domestic violence and announced her split from the singer.
According to Shilole, her three-year marriage to Uchebe following their star-studded wedding in 2018 was nothing near "couple goals" as some of their followers may have been led to believe. Shilole explained that it was wrought with sadness brought about abuse.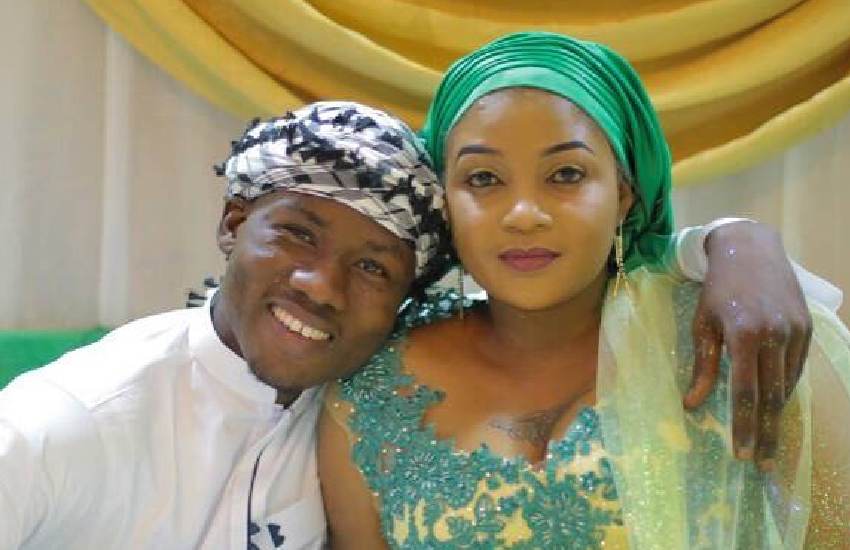 Read Also: Popular singer Shilole breaks silence on domestic abuse in heartbreaking post
"While I sort out my marriage, may this post be a reminder to all women to break the silence, to boldly speak out and to say no to gender-based violence… When I learnt of other women being abused, I urged them to speak out. When I heard of the woman at Kigamboni who was stabbed and set ablaze I grieved for her and the society saying I wish she opened up. I isolated myself from their struggle while I was one of them. I beg for forgiveness. I am begging for forgiveness because I led you to the belief that my marriage was perfect, it wasn't," she wrote.
AKA and DJ Zinhle
Cape Town-born rapper Kiernan Jarryd Forbes, known professionally as AKA, called time out on his off and on relationship with mixmaster Ntombezinhle 'DJ Zinhle' Jiyane in January after speculation of the breakup in December 2019.
Opening up about her split from the mother of his four-year-old daughter, Kairo Forbes, AKA told South Africa's Metro FM that he was "re-centring" himself for 2020.
"It's been a crazy start to the year, I had to go away. I went on holiday. I was just speaking off-air that I went on a very cold holiday. As people might have noticed it's my first holiday being a single man for many, many years," he said. "It was a bit different but you know it was a boys trip and it was all about just re-centring myself for 2020. We have so much coming up this year. I'm just getting myself in the right frame of mind to continue to dominate the radio, the charts and everything else."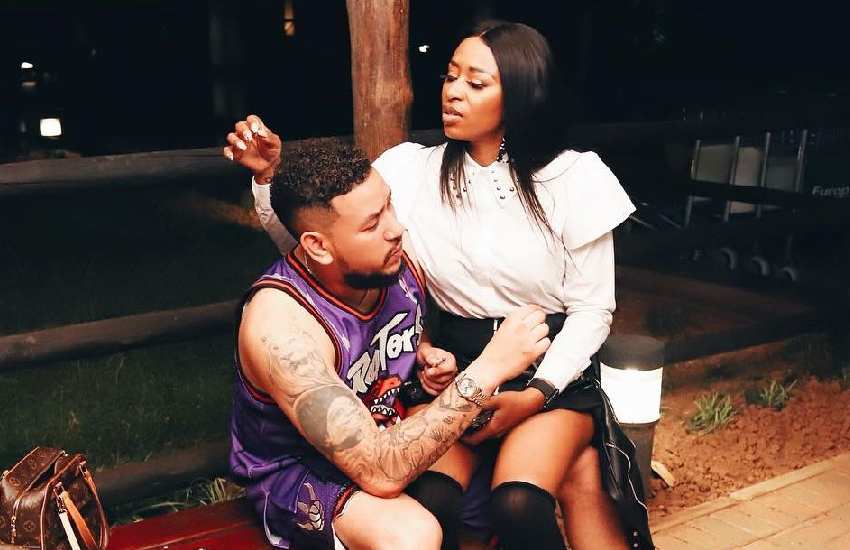 Speaking to Drum Magazine, the Kwa Zulu Natal-bred personality assured that they are cordial despite the split and are co-parenting. "Kiernan, my mom and I, everyone is just getting along. Our break-up hasn't broken up the family. It doesn't have to be a romantic relationship to make a family work and that is what we are trying to do now," said Zinhle.
Jacqueline Wolper and Chidi
Tanzanian actress and businesswoman Jacqueline Wolper and Chidi called it quits in June 2020, under a month after the popular designer went down on one knee and proposed. Speaking to Dizzim Online, Wolper explained that her relationship with Chidi skidded off the track from the onset. The businesswoman narrated that Chidi sought her hand in marriage out of the blue while she was grieving the passing of her kin.
She said he visited her at her shop unexpectedly after pursuing her for four years on social media and poured his heart out to her. When she left for Moshi to bury her kin, he 'ambushed' with the proposal. Wolper disclosed that he sent her photos of a Tanzanite ring to choose from and when she got back, he proposed with it.
Read Also: Money from 'sponsors' cursed, says Bongo actress Jacqueline Wolper
"When I arrived in Dar es Salaam. I found him waiting outside my shop. The next morning he took me out to a salon where I was pampered. When I got back to my shop his two sisters came along. I had gotten whispers that he wanted to propose but I shrugged it aside because I thought well 'You can't know me for five days then propose on the sixth'. So, when I saw them (the two sisters), I called my kin and told them to come over. They were shocked. Moments later, Chidi arrived with journalists in tow," she said.
Master KG and Makhadzi
Jerusalema hit star Kgaogelo Moagi alias Master KG and his ex-girlfriend, songbird Makhadzi, on August revealed that they weren't an item any more. First to confirm the split was the South African musician and record producer who via a tweet stated that they were parting ways to focus on their respective careers.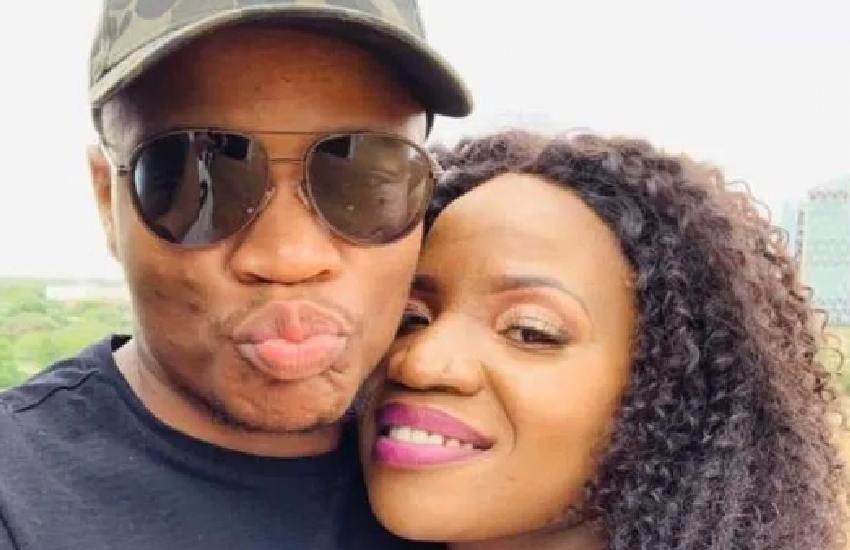 "I never wanted to say this but I had to. We parted ways months ago. To focus on our careers. We are still young and we still need to achieve big things. Hope everyone understands and respects that. I'm no longer gonna answer anything related to this thanks. I'm happy that we will still give you guys music together," he wrote.
To which the singer, with whom he has collaborated with in Tshinada, Di Boya Limpopo and Ariyeni, among others, commented on Facebook, "Indeed it is true, it has come to an end, our relationship. Kindly respect our decisions."
Juma Jux and Nayka
In May 2010, Tanzanian RnB heartthrob Juma Jux put to bed reports that had for months swirled over the status of his relationship with Thai model Nayka. Speaking to Kenyan media personality Shaffie Weru, Jux said his long-distance relationship with Nayka proved difficult.
"It didn't work out. Long-distance is so difficult; I can't. Now, sitaki wanawake wa mbali. Wanawake wa mbali siwawezi anymore," said Jux. "Nayka was from Thailand. I had known her for a while then we got serious. The thing is, distance; she can't move here, I can't move there. We got to a point it became too much. I personally dislike video calls, chatting every time- so it became difficult."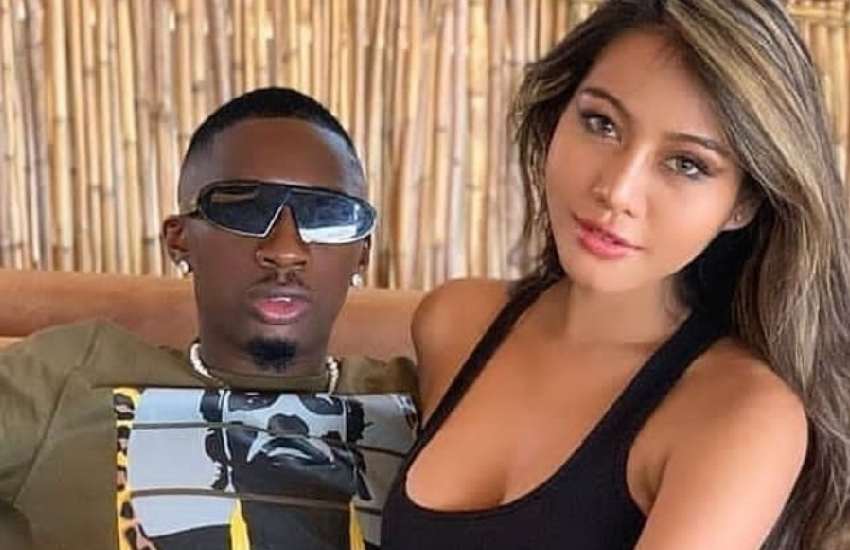 The singer had a year earlier called it quits with his longtime girlfriend, singer Vanessa Mdee alias Vee Money, who is now dating US-born Nigerian 'Power' actor Rotimi.
Jacque Maribe and Jowie
Remanded at Kamiti Maximum Prison in September 2018 and released in February 2020 after being charged with the murder of businesswoman Monica Kimani alongside his then-lover Jacque Maribe, private security contractor turned gospel singer Joseph 'Jowie' Irungu in August confirmed what many knew of their whirlwind romance. That it was over.
Speculation that they were no longer an item arose soon after his release after a fan took to Maribe's page and posed whether they were rekindling their romance considering that her baby daddy, Eric Omondi, had reportedly moved on. "Nasikia bwana amerudi Eric nae amerudia bibi," stated the fan, to which she fired back, "Yesu ni Bwana."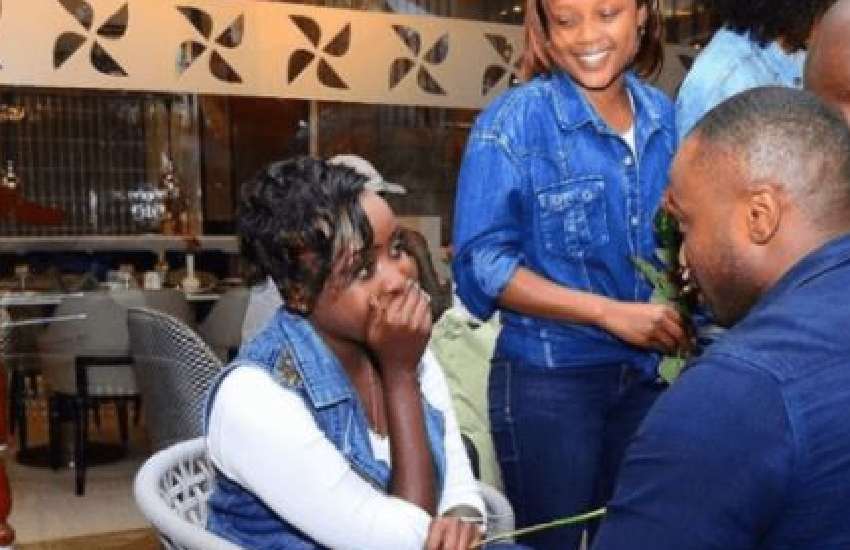 Speaking to comedian Jalang'o, Jowie said they called off their engagement while he was in prison. "I decided not to (keep in touch), as in, ile tuu we broke up while I was still inside, we talked and let this go," said Jowie as he revealed the identity of his new woman, model Ella.
Read Also: After releasing gospel song, Jowie reveals his wife Eleanor Musangi
According to Ella, her love story with Jowie is nothing short of divine. "When we met, he wasn't entangled to anyone and he was a single man. I met Jowie through divine intervention when all this saga was happening. The Holy Spirit spoke to my heart and told me I want you to care for him. I didn't know him. This is my man for life. I am not even telling you, I know this is my man for life. Our relationship is not made from this world and that's why I speak with courage. I know," she said.
Zodwa Wabantu and Vusi Buthelezi
Popular South African nudist and controversial dancer Zodwa Wabantu has not had it easy with her 'Ben-10' lovers. A year after the social butterfly proposed to her other 'Ben 10' ex, Ntobeko Linda, with a Sh428,000 diamond ring, the 34-year old was in August seething after Vusi Buthelezi, 23, walked out on their relationship and drove off to the sunset in an Audi with a younger lass.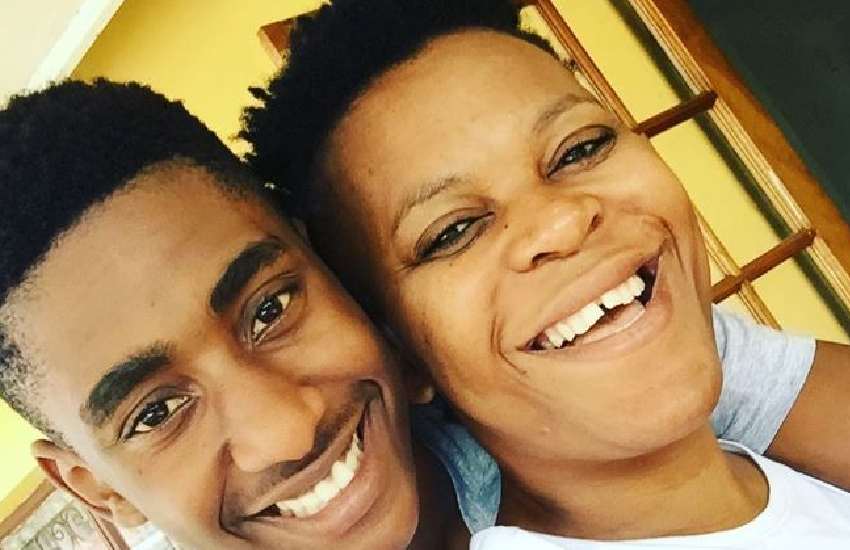 Peeved by the 'betrayal', Wabantu demanded that he returns the Audi that she claims he fraudulently acquired, a phone she bought him worth R20-000, a watch for R18-000, and shoes. "You're a fraudster yazi…Give me what's mine! I am coming for you! You slept at my house for a year… for you to go to Audi and use my name because you knew during the Durban July I was gonna be driven by Audi…"
Dr Dre and Nicole Young
Nicole Young, the wife to music mogul Dr Dre filed for divorce on June 29, 2020, citing irreconcilable differences. Young, according to TMZ, is challenging a prenup agreement that she signed with the $1 billion worth producer - billed as the genius behind California's hip hop sound.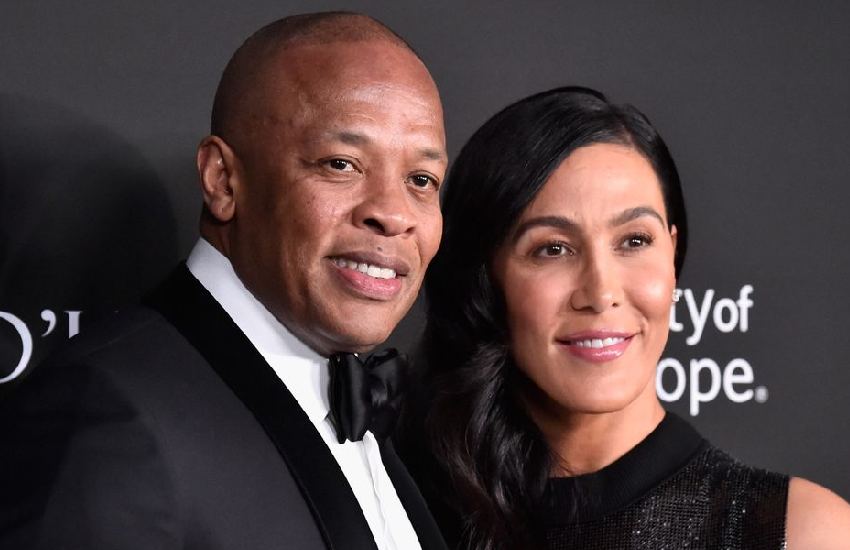 "I was extremely reluctant, resistant and afraid to sign the agreement and felt backed into a corner. Given the extraordinary pressure and intimidation by Andre, I was left with no option but to hire a lawyer (of course, with the help of Andre's team of professionals) and unwillingly signed the agreement very shortly before our marriage," said Young. "Andre acknowledged to me that he felt ashamed he had pressured me into signing a premarital agreement and he tore up multiple copies of the agreement in front of me. Since the day he tore up the agreements, we both understood that there was no premarital agreement and that it was null and void." Claims he denies.
Tracy Morgan and Megan Wollover
30 Rock and the Last O.G star Tracy Morgan in July confirmed that he was divorcing from his wife Megan Wollover after five years of marriage. "Sadly, after nearly five years of marriage, Megan and I are filing for divorce. This is a challenging time for all involved, so I ask that you please respect our privacy," said the 2009 Emmy Award nominee.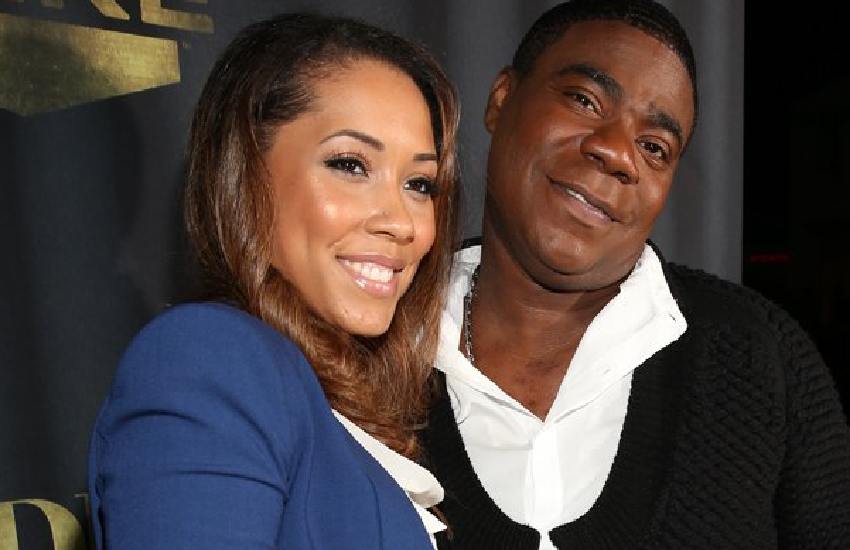 According to People, Wollover, 33, wants sole custody of their 7-year-old daughter, Maven. The 51-year-old actor has three other children; Gitrid, 34, Malcom, 32, and Tracy Jr., 28, from a previous relationship with ex-wife Sabina Morgan.