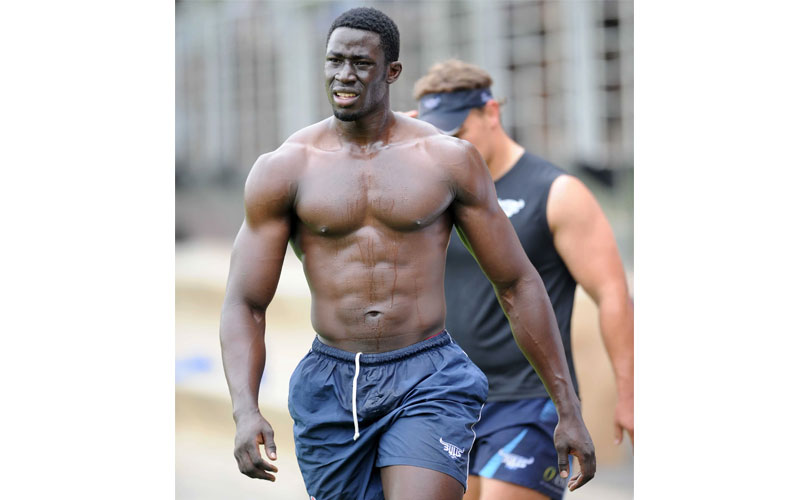 Netizens have expressed concerns over the state of Daniel Ojambo Adongo, the first and Kenyan to play in United States (US) of America's National Football League. A widely circulated video of a distinctly different-looking Adongo depicts him smoking while spotting numerous nose piercings. His choice of background music, in Sucker For Painperhaps an expression of feeling 'alienated by society' and 'pressured'.
READ ALSO: Meet Daniel Adongo, the Kenyan who plays American football for Sh35 million
In the 2016 soundtrack for the movie Suicide Squad, American rapper Ty Dolla $ign raps: "I got the squad tatted on me from my neck to my ankles/ Pressure from the man got us all in rebellion/ We gon' go to war, yeah, without failure/Do it for the fam, dog, ten toes down, dog/ Love and the loyalty that's what we stand for/ Alienated by society, all this pressure give me anxiety/ Walk slow through the fire…"
Remember your rugby hunk Daniel Adongo? He got into drugs and some weird beliefs.

This is him currently.

Homeless and broke. Sad!! pic.twitter.com/dieyVp7sdG

— Robert Alai (@RobertAlai) August 13, 2020
Making history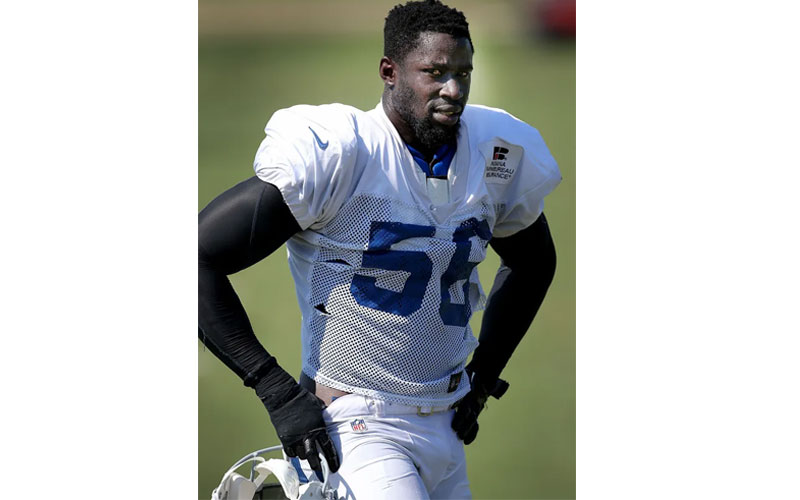 Adongo was playing for the Southern Kings, a South African professional rugby union team before being spotted by Johnny Gbenda-Charles, a rugby agent based in Hong Kong. The then-23-year-old Adongo made history when he was signed by NFL side Indianapolis Colts in 2013 after acing tryouts. The fast, 6 foot 5 behemoth learned football for the first time that year and was bounced between the active roster and practice squad. At the height of his career, he weighed an impressive 122kgs and appeared in five regular-season games.
However, the 31- year old's star started diming in 2015 when a daily newspaper in Indianapolis said police were called twice to his residence over a domestic dispute ; the ex-linebacker was accused of domestic violence by a woman. During the second call on December 10, 2015, Dawn Monks, a friend to the woman said she received a text from her reading "help" and "911." When speaking to the woman, police noted she had a large cut on her lip, marks on her lower wrists and a black left eye. Soon after, the NFL opened investigations into Adongo under 'its personal conduct policy'. However, no legal action was taken against the athlete.
'My son if fine'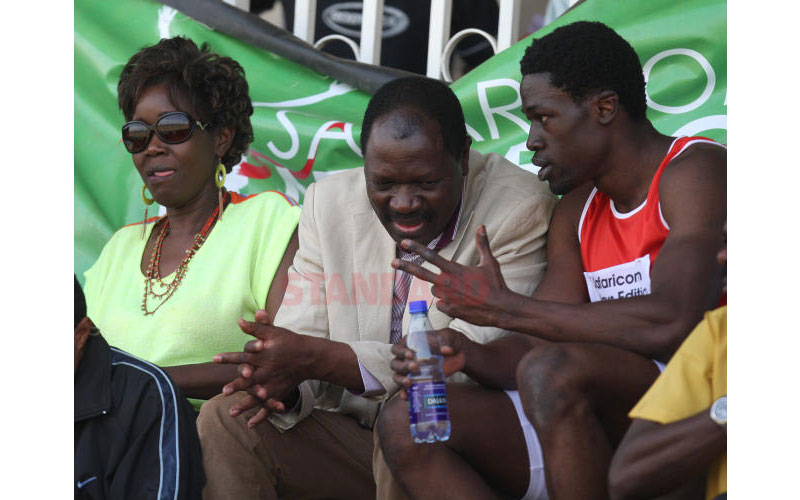 Speaking to The Nairobian at the time, his father Joseph Adongo assured Kenyans that his son was doing fine saying:  "I can confirm to you that all is well with Dan (Adongo). We have not heard anything much about the alleged incident apart from what is circulating on electronic media. He is fine and so far so good."
READ ALSO: My Adongo is not in trouble- NFL star's father dismisses online rumours
Two weeks later, Adongo was dropped by the Indianapolis Colts from the starting team but his father said: "That is a normal occurrence in the team, but what we know is that he is still a member of the team and we expect the best from him."
His mother had earlier said: "In another world, Adongo would have been a priest because he followed church teachings strictly."
Early life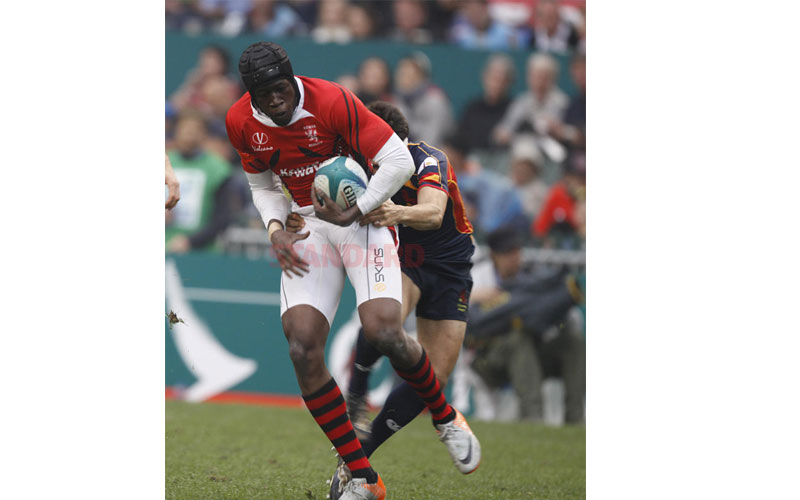 The younger brother to former Kenya national 15's rugby player Leon Adongo, he was nicknamed 'Liech' (Dholuo for Elephant) at birth by his grandfather as he was big baby. He attended the Consolata nursery school along Waiyaki Way, Nairobi. 
The brothers found passion for rugby at a young age and were spotted by former Kenya Rugby Sevens head coach Benjamin Ayimba. Dan was at Strathmore and Leon at Makini School.
Speaking at to The Nairobiansix years ago, the senior Adongo hailed his son's prowess saying: "People talk about him as a rugby person but he is an all rounded sportsman. While at Strathmore, he was the best at both track and field events. He set a record in high jump, and was a great sprinter who was always number one in 100m, 200m, 400m, shot put, and javelin.  He also played Basketball, Football and rugby."
After joining the Colts, Adongo expressed missing Kenya saying: "In life, you take what is good and beneficial and sift out what you deem inconsequential and that's how I take life in USA. It is fun here, but I miss my mentors, teachers, the priesthood and the graduating class of 2006 (my former classmates) of Strathmore School."