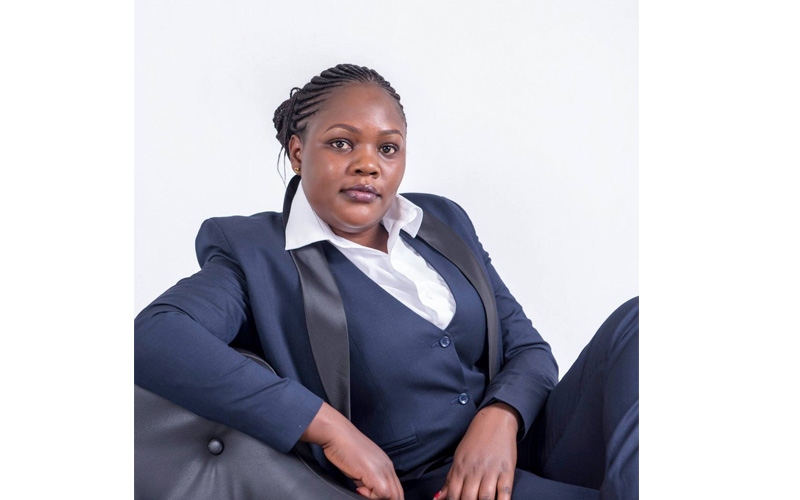 Scophine Aoko Otieno has rattled many women in Kenya with her views on feminism, leading to some assuming she's siding with the men.
She explains why many women fronting themselves as feminists are purveyors of misandry and why the victim mentality is hindering the achievement of gender equality.
Who is Scophine? How would you describe yourself?
Wow, you caught me off-guard. Scophine is a writer and a student of political science at the University of Nairobi. I'd also described myself as a very pragmatic person and a realist. This is probably why there is a lot of contention because a lot of youths are idealists when it comes to issues of relationships and life.
When you say things as they are then you will find yourself at loggerheads with people.  When Pornhub released its consumer index in 2018, Kenyan women ranked the highest in Africa, beating their counterparts in Europe. Now you wonder what Aoko is saying or mentioning things that they haven't seen on some of these sites that they visit. We are lying that we're a conservative society, but we're not. Someone needs to speak for the guys. I feel that every society that has ever excelled was because men were allowed to be men.
That does not mean that that women cannot be women, it only means that there is nothing wrong with being masculine. I feel that feminism in its ideal and fundamental sense was supposed to empower the woman, not to make a man feel lesser than the man. What has morphed into what they now call feminism is just misandry. If you look at the sentiments by Caroline Mutoko that men are prone to COVID-19, it's true.  But the explanation that she gave was misandry; hating men.
READ ALSO: Caroline Mutoko attributes high COVID-19 mortality rate in men to unbecoming behavior
In reality, we are in a society that has wired men as the sole breadwinners; so they stress themselves out looking to provide for their families and this exposes them to COVID-19. It has nothing to do with showering, taking fruits as Mutoko said; those are sentiments of someone who lives in a bubble and withdrawn from the reality that men are struggling to put food on the table hence, expose themselves to situations that make them susceptible to you know, COVID-19.
Tell us more about your background.  When did you begin writing?
I began writing back in college while pursuing my diploma in journalism at the Kenya Institute of Mass Communication.  Back then we didn't have a platform to showcase our writing skills. I started slowly writing through Facebook despite being a struggling writer. I finally got noticed by The Nairobian editors who gave me an opportunity to publish some of my articles without any payment. I am glad that they not only gave me a platform but also pushed me and honed my writing skills. I slowly caught the drift and was finally offered a column.
When did you get involved in the feminist movement?
They say that that I am pro-masculinity but if someone with a keen eye will realize that I am fighting for women. On Twitter, I see a lot of men-bashing going on from some of these renowned names. On Facebook, I come across women with sponsor mentality; things that excite them about men are very material like money. I sought to change that mindset and what way better than through my pen?
READ ALSO: Aoko Otieno- Oh please ladies, there is no fun in being single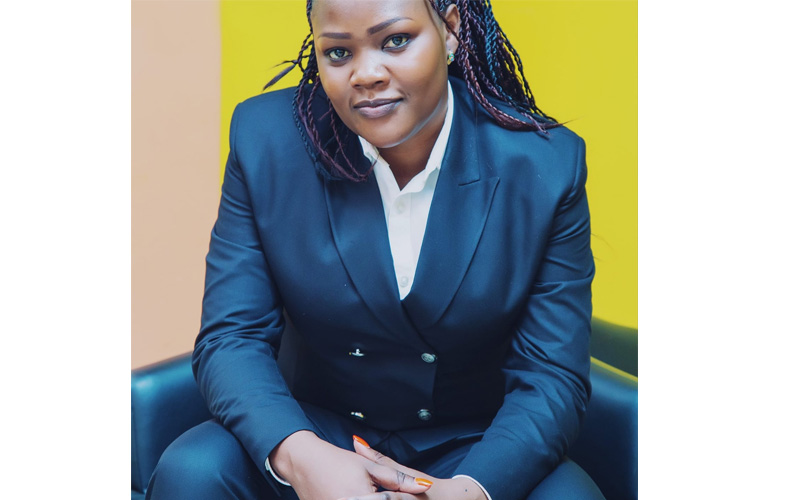 You trended on Twitter and the response has been overwhelming especially from the men. Did you anticipate that kind of response to your views?
On Facebook, my views have been arousing razzmatazz for a while but not on Twitter because it is a different ballgame; there is an assumption that twitter is for the elite. There are women on twitter who throw all kinds of misandry and anti-men vibes and people are always afraid to tackle them because they come across as knowledgeable and bigwigs. Men tend to shy away from tackling some of these women because utaanzaje ku argue na mwanamke?  
It all began when a certain lady claimed that she would only accept her dowry in millions. So I retweeted that saying it's a very wrong mind-set for women: commodifying themselves saying that they want this and that. What do these modern women bring to the table? If you are talking about equality, then why does a man have to be the financially stable one?
READ ALSO: Aoko Otieno- Weak men can't handle Luo women
What happened to focusing on fundamental ideals? This is what I call commercialization of relationships. It's not every day that a man says 'if a woman is not driving I'm not dating her'. But every day, you hear women saying the same. You cannot argue like that and complain of patriarchy and being marginalised.
What makes you tick?
Oh goodness, smart people.  It's a bias that I'm not ashamed of. I'm drawn to people who can think and are thirsty for knowledge.
Have you ever been bashed because of your views?
They come to my inbox with some throwing insults.  I'm the type who responds to a knife fight with a grenade. In Kenya there's a very thin line between feminism and misandry; show me, one feminist, even on social media who doesn't come off as a man- basher or makes women feel like victims. A large number of women go through gender-based violence, you cannot dispute that. But if you look at the other hand, a larger percentage of street families are men. More men commit suicide and do hard labour in the form of mjengos or kuskuma mkokoteni.
READ ALSO: Aoko Otieno- Don't be silly woman, let your man have his lungula
So it does not pay to paint yourself as victims and blame men in the name of patriarchy when men also face their challenges, probably even bigger. The panacea is to work together and not bash each other and try to make men feel like they're responsible for all your problems.  Women in Kenya have opportunities; we have opportunities to go to school but instead of studying what do they do? They're looking for sponsors.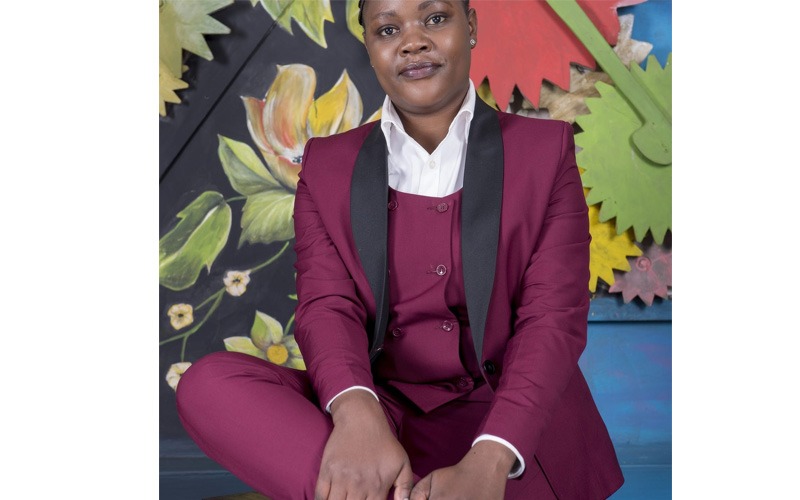 Are you in a relationship?
Yeah. He's a student but is currently not in the country.
What's next for you?
I feel that I should sharpen my skills so i can write a book that will not be average by any standards. My favourite authors in Africa, include Chinua Achebe and Chimamanda Ngozi Adichie. Internationally, I like Michela Wrong; she weaves her stories so impeccably.  As I mentioned, I'm studying political science but that's a side of me that I usually don't put out there. People believe that Aoko can only talk about relationships and slay queens; it's a perception I've allowed to grow. 
READ ALSO: Aoko Otieno- Kwani what's wrong with having sex with a guy on the first date?
Parting shot?
Women can do better. They should avoid viewing every dissenting view as an attack on womanhood and femininity. They should have some depth. When you see an article by Aoko, ask yourself 'what is she trying to say?' Don't just focus on the mundane and trivial things like 'the word she's using is offensive' 
I believe as women, we are very smart and not victims. We are capable of so much more and I want to debunk this victim mentality. We can come up with business plans, tackle issues; we can sit with men and bring something tangible on the table. We should stop commodifying ourselves and portraying ourselves as people only available to the highest bidder. Expecting a man to have some level of financial capability to afford to date you is a very wrong mentality that means you have nothing to offer other than your goodies. If women fronted their acumen and intellectual capabilities, then we'd achieve equality even faster.