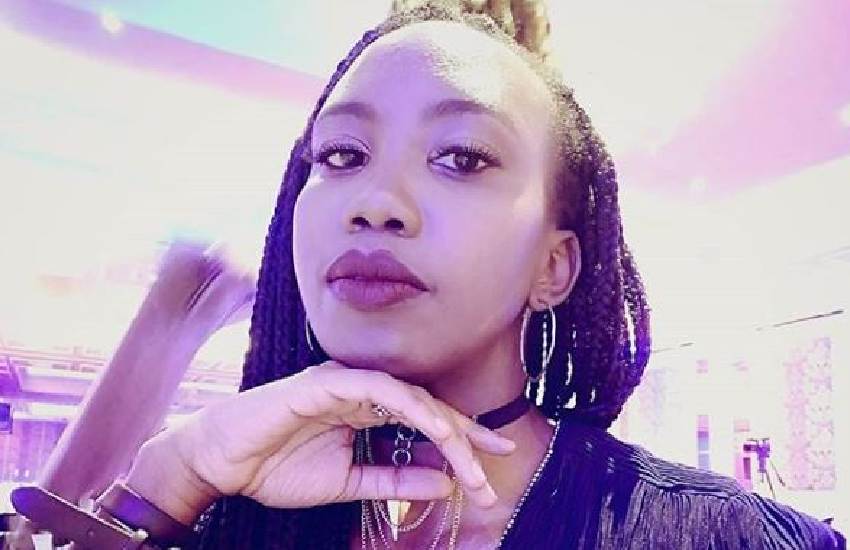 One of the local scene's bright talents, Sage vanished from the scene just as she was primed for it, taking a hiatus that saw her embrace motherhood, battle postpartum depression, enjoy scattered moments of success and now she is ready to get back into the game.
When you first come to the limelight and people like one unique thing about your art, their applause in that uniqueness might just put you in a box. This was the case for singer, song-writer Chemutai Sage, and the tumultuous journey she took to free herself of these stereotypes. With her five-track Extended Play (EP) Jungle Trap, Sage hopes to reintroduce herself as a diverse creative artiste and more especially as the person her extensive journey has brought her to. This is her first body of work after a long period of uncertainty and fear.
Known for love ballads, she wanted to prove to herself and show her fans that she could do more than just what she was already known for.
"It's a mixture of genres and messages of vents and love songs. The vents especially are not things I would be known for in the past, I needed to just embrace my magic," she laughs as she points out. "Jungle Trap is not a perfect piece of work, but a perfect representation of the thoughts I had when going through depression. I hope it will give someone the courage to break free from whatever they feel is weighing them down," she adds encouragingly.
Read Also: Meet Berklee trained singer Viola Karuri, Coke Studio's first female music producer
Depression
Right after she gave birth to her daughter in 2014, she remembers feeling detached from the things she loved, including music. This coupled with postpartum depression strung along self-doubt, imposter syndrome and writers block - all which contributed to the conspicuous hiccups in her thriving career. Working on the EP alone was a labour of love as she tried to pull herself out of depression. During that time, she did manage to release a song or two, few and far in-between. One of the songs that have stood out to date, What I am, is dedicated to her mother who was her rock and always by her side.
"She was the reason I pulled through," the singer recalls. Despite the break, there were moments when she was still winning, her song Heaven was one of the soundtracks in the internationally acclaimed Kenyan film Rafiki that debuted at the Cannes International Film Festival in France in 2018. She found it ironic how the song came to be. "Over time, it had become so hard for me to write complete songs. Which is odd because writing music was always easy for me. Somehow, after struggling for a while, I wrote one of the most beautiful love songs I have ever written - I felt broken the most."
Read Also: Five Kenyan celebrities who have battled depression
Not long after that, paths crossed (online) with Grammy Award-winning singer and songwriter Saeed Renaud with whom they have now collaborated on a yet-to-be-released remix of What I Am. While her comeback was a work of her own too, she heavily credits her producer Dillie, who gave her a safe space to express herself authentically.
"Actually, most of my songs, if not all, have been produced by him. He does not question my ideas, which works for me. It is important for a producer and an artist to understand each other and have chemistry for the product to be good. My biggest take away from overcoming this slump has been accepting my path in life while knowing not to fit into anyone else's vision of what I should be like; then there's the fact that everyone's life is on a different schedule. There's also the fact that your fans will always be your fans; don't worry about losing them when you are not creating, they will be there when you are ready."