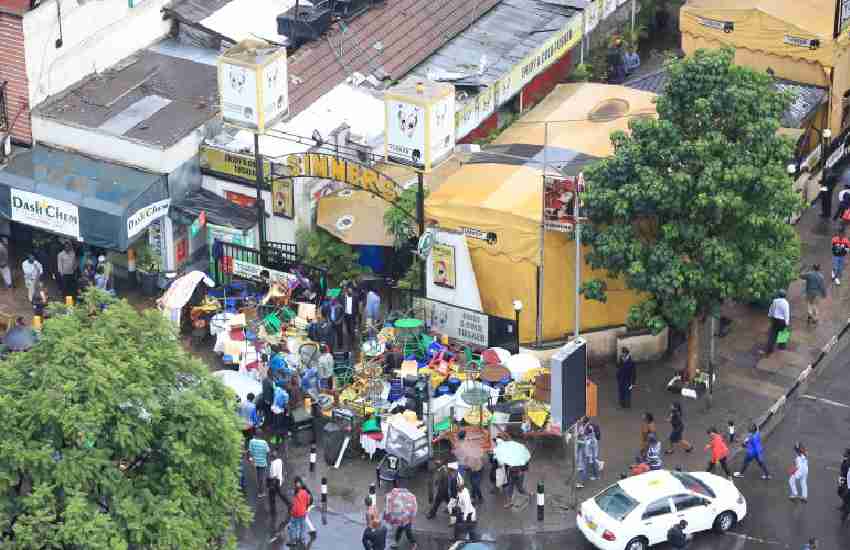 If a nostalgic Kenyan who has been away, say in the USA, from May 2010 searched 'Simmers, CBD' on Google Maps, surprisingly, they would still find it where it was - just opposite I&M Tower on Kenyatta Avenue.
If they then took the next step, pardon the pun, and physically went there, they would be astonished to come across a Firestone tyre centre-cum-semi-vacant lot, or something like that. Either way, it would be a far cry from the evenings twilight lasses, mutura guys, mzungu visitors and Congolese band members in oversize pants would light up that spot on 'Main Street,' 24/7/365.
Simmers Pub went down with a lot of noise and thunder at the start of March 2018 and looked like a metaphor for the 'secession' politics of the time (exactly a week before the famous Handshake that would have far-reaching ripple effects).
And then the business complex that replaced it, in a case of poetic justice, was itself reduced to rubble at the end of May last year. At the time, an untouchable Governor Mike Sonko said: "The same way this man (owner) demolished Simmers ni vile tumevuruga hapa. We don't want nonsense."
But even as Covid-19 makes nonsense of the nocturnal life of the metropolis of Nairobi, the CBD has, for years, been dying as a centre of evening entertainment for Pulsers, 'fading gently into that good night' (to paraphrase the words of that legendary poet, Dylan Thomas).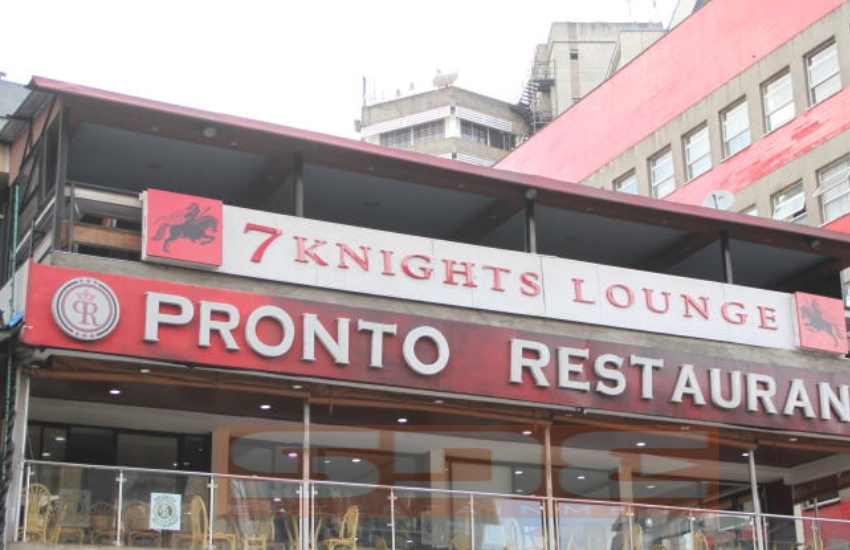 And all you have to do to see this is take Kimathi Street as a sample of the 'silencing of the (night) lamps.'
About a decade ago, Kimathi Street in the CBD was The Place for Pulsers to party, starting Fridays and going on to Sundays - watching EPL weekend matches, dating, drinking and dancing – and in that heady pre-Uber era, going home late at night with the matatus on Ronald Ngala and other 'town' streets.
Let's start with Ibiza Bar & Restaurant that was just next to Nation Centre.
Just like the Spanish party island of Ibiza, this large pub was the place to party at, with a slightly 'classy' pre-lounge lounge ambience, and with sections that split 'older' from more youthful patrons.
Today, there is a City Restaurant where the entrance used to be, and shops selling 'Desktop and Accessories' where the crowd used to gather and make merry, long into a fun night...
Going further down Kimathi Street, there used to be a bar and restaurant called 'Seasons', a perennial dinner/dating/drinking joint preferred by the more white collar/watu wa ofisi crowd in the CBD, with music like soul and Lingala keeping the party people going all night long...
And then the slow trickle by CBD offices out of tao and to the peripheries (like Upper Hill) took effect on business like a slow cancer, as that formal folk clientele became a trick-or-trickle.
Read Also: Twerking nation? Inside controversial late night 'gram shows'
Fickle fortune now has the former Seasons as a micro-finance (in the Old Mutual building), and when this writer passed by there, all we saw were a few faces as forlorn as worn-out curtains - and as far away from the 'party mood' as one can get.
But Taco's was, arguably, the monster of all party pubs for the pulsating youth of yore, a place of legendary urban folklore after many an unforgettable night of drinking and rowdy CBD parties.
Foota, fights, smooching, balcony canoodling, Taco's was that club that was always crowded, both upstairs and downstairs, with many mean bouncers ready to toss out over-enthralled revellers onto the cold pavement of a Friday night on Kimathi Street. (Weirdly enough, no tacos were on the menu at Taco's but it attracted a fair number of youths who were openly attracted to members of the same sex.)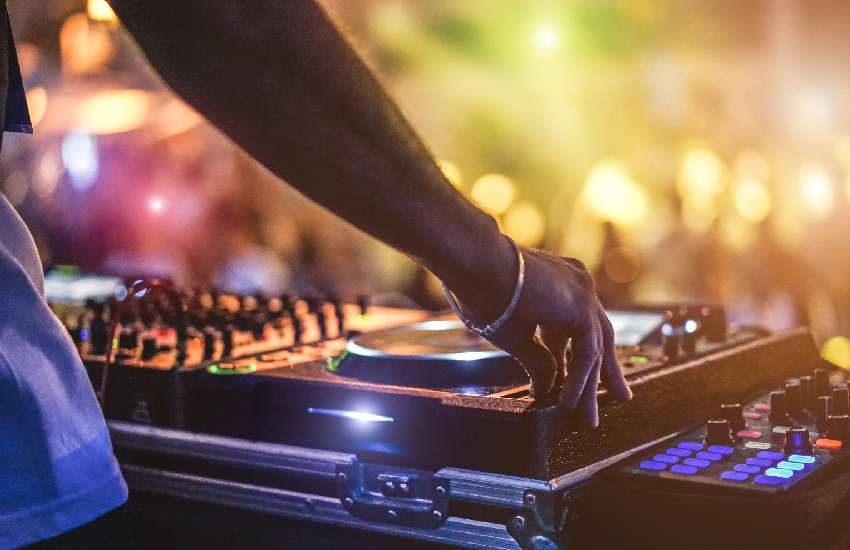 After a sale, change of management and major renovations, Taco's returned as a more eye-popping place called iClub that, for a spell of time, kept the party going on Kimathi Street.
Then, in the blink of an eye, iClub was gone.
The basic structure is still there, but with entirely different interior design - that polished faux wood floors and neon lite signage – apt for a place called Peppino's Pizza ....
Then there was Zeeps right around the corner. Back in the mid-aughts, it was so popular with youth that Nonini shot most of his famous Keroro video there, as did many lesser kapuka artists (think of Ethic or Sailors in the current era shooting any video, anywhere, in the CBD).
It was also the go-to place on Thursdays for the fringe rockers of Nairobi, who would mosh on the upper floors as guys like DJ Eazzy B and DJ Collo spun out hardcore music (like the Red Hot Chilli Peppers).
Read Also: Five strange habits that only happen in a Kenyan club
Now a Co-op ATM stands at that corner, as an extension of the Co-operative Bank across the road that is housed within the Hilton building, and the statue of Dedan Kimathi looks up at the street that bears his name; the street that used to be an 'electric pub and party' street, including at Betty's. 'Ugly Betty's,' as it was fondly nicknamed.
Betty's was BIG. Huge. Two floors, up and down. A proper dance club for the youth.
If someone told you, 'let's meet at Betty's,' getting in, getting lost and never getting to meet them that evening was a very real possibility. That's how large, duo-level and packed to the rafters it really was.
At least there is still a night club called 'Sixty Four' where Betty's used to be – but thanks to coronavirus, when we passed by there, it looked deserted, as if the last patron walked out of it one morning in 1964 ... and no one has been back since.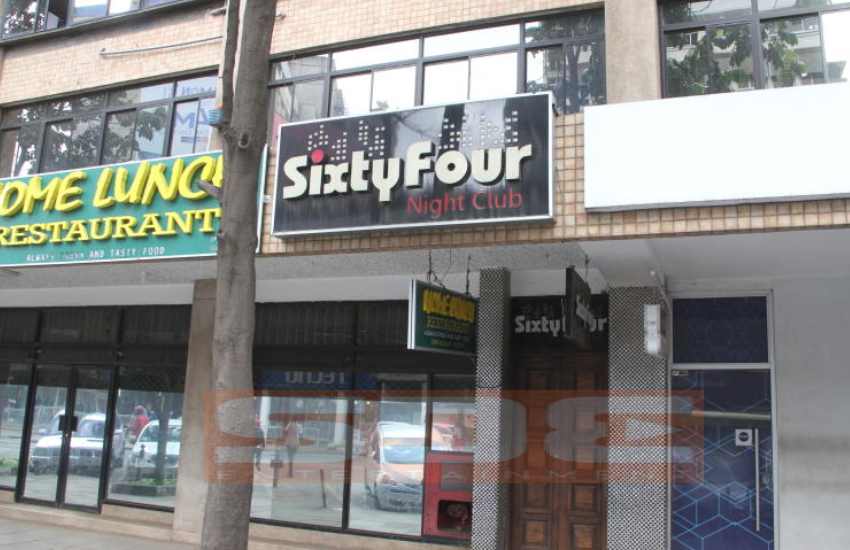 That building block that starts on Kimathi Street is in juxtaposition with Kenyatta Avenue, with its 'backside' near MacMillan Library, and what used to be an 'open-air' bar and local eatery Verandah now houses Nairobi City Water and Sewerage Company (or 'Wastage,' as some Nairobians call it). This symbolises how much party life in the CBD has gone down the drain, water under the bridge.
Read Also: Nairobi Nightlife is not always what it seems
'Giggles,' a favourite hang-out for members of the fourth estate (due to its proximity to both I&M Tower that houses Standard Group offices, and the Twin Towers) is now a high-end hair salon.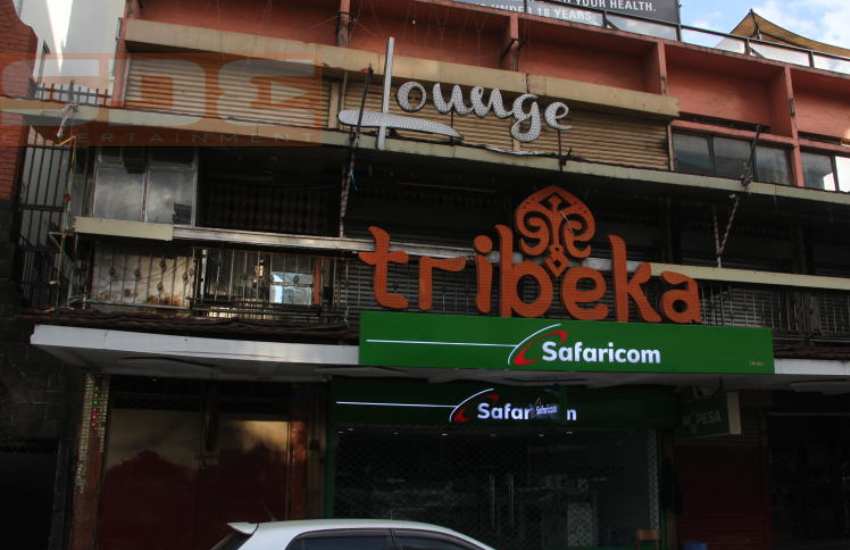 Tribeca, that used to be Tropez, is rumoured to be under threat every other Friday.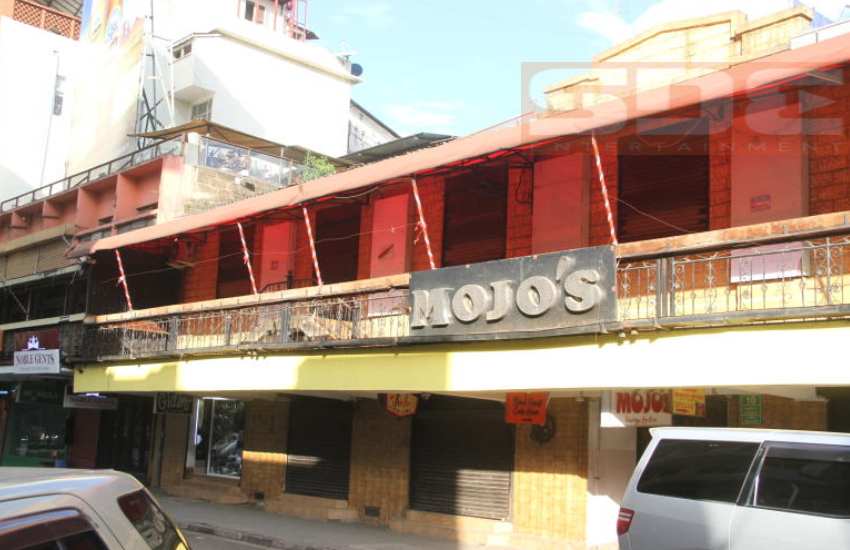 And if Mojo's goes, as the grapevine has it, then the mojo will really have left Kimathi Street that for one long shining moment had its day in the sun, for the youngings, on any given Friday night.