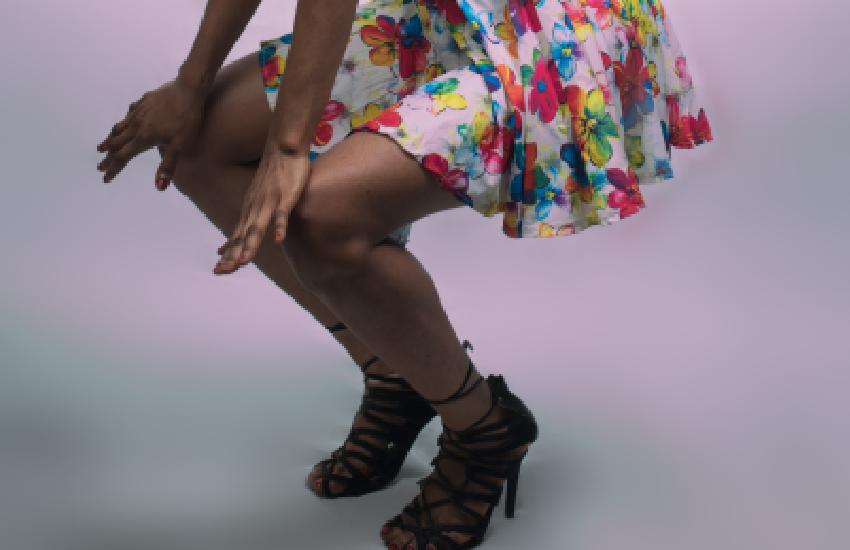 In the times of Covid-19 many revellers are streaming online for videos that would ordinarily find a home in strip clubs and as Pulse points out, there is a lot of money riding on this raunchy clips.
Desperate times call for desperate measures and quarantine has come with its own fair share of party desperation. American musician Tory Lanez, being the pioneer of Quarantine Radio during this period, has gained the attention of many all around the world.
After broadcasting live his 'Quarantine Radio' show from home it has become one of the greatest isolation pastimes, having various sexy girls in micro-bikinis show their twerking skills live on Instagram, and in this a twerk-a-thon the winner gets to walk away with a head start win of $5,000 (Sh532,500).
However, with all this traction, Tory Lanez was blocked by Instagram as a result of exhibiting explicit content. Adam Mosseri, the CEO of Instagram came out and explained why he was ultimately forced to get involved.
"Quarantine Radio is great. So first shout out to Tory Lanez on that. Quarantine Radio has not been banned. The lives have been great, the lives with the fans have been great, but you can't have nudity on Instagram. That is part of our community guidelines. That's the rules and we can't make exceptions, and on a couple of those lives yesterday and a few of those accounts there was nudity.
"So we had to stop the live and there is a short time of period where you can't go live again and that just, we have to stick by the rules otherwise why do we have them? But generally a big fan of Tory Lanes, big fan of quarantine radio, I hope it comes back soon, but there is no nudity", the CEO explained.
But as one door closes, a window opens - Xtian Dela, the pioneer of Club Covid Radio sessions, which is 254's edition, has his hands full with the twerk-fest on The Gram with most of the viewers not only coming from Kenya but also across Africa. Without doubt, Dela shook the Internet with his late-night show, having ladies show their twerking skills live on screen.
From toilet vim to milk and all kind of lubes, everything goes during Club Covid live, and at the end, there is always a winner who gets to walk away with a huge amount of cash, the highest being close to Sh300,000 which attracted women all over the country.
However, netizens couldn't seem to get enough of one Sherlyne Anyango as she made a name for herself after a total of 90,501 people were locked and live. Her crazy skills being able to balance a glass on her derriere, she also managed to balance one with wine in it and surprisingly she did not spill the drink.
There is no weekend like a Nyonga Fest Weekend, which is becoming an increasingly popular refrain during this quarantine period. The controversial show that has received a lot of backlash but seems to be growing stronger from it and is nowhere near a close.
Read Also: Club Covid - DCI detectives summon Xtian Dela over controversial program
Controversially, one of the contestants twerked as a child watched, leaving little to the imagination and with viewers begging for more. It sparked a heated conversation on social media and criticism came Dela's way for allowing such atrocities. His fate hasn't been decided yet, much as one cannot ignore how both Club Covid Radio and Nyonga Fest are piling up cash from all corners.
Xtian took to Instagram and gave the total amount of cash he has received: Sh1,452,680!!
"The total amount we have raised at #clubcovid!! A total of 227 young entertainers across this!! Wow!! 227 families in Kenya have been empowered all over because of you!!
Last week we set a new record by raising Ksh594,180 for the entertainers at Nyonga Fest!!...wow!! Guys, I'm lost for words!! Thank you for changing the lives of many families in Kenya affected by coronavirus!! God bless let's make history again this week!" he declared triumphantly.
Earlier this week, Xtian came out and claimed that he has been summoned for interrogation by the DCI because of Club Covid, and announced that it will return later on Friday night. It has been a rollercoaster ever since Dela started the Club Covid, after being slapped with a lawsuit by three parents because they claimed it is an immoral show.
However, the show continues and Dela is back; he took to his socials to thank all his fans for the support after a stressful week, it's definitely party time for all those Club Covid and Nyonga Fest partygoers.
In this unprecedented era, late-night shows have exhibited an influence and who can dare resist a well-chiselled torso?
Not to be left, eh, behind, Vera Sidika seems to be joining the bandwagon, after she started her own Instagram Live Show that goes by the name Sin City that is now airing on Tuesdays and Fridays from 11pm to 1am. Many might wonder where the inspiration came from, Vera Sidika clearly stated that Xtian Dela is the source of Inspiration.
"@xtiandela is my homie in case you didn't know. He actually insighted me to start a live show btw Sin City and I think he is a good looking guy, I even told him this, I love you @xtiandela," she revealed.
Read Also:COVID-19- Vera Sidika going bankrupt?
Vera is well known for her curves that she is never afraid to show off and this might be one of the biggest contributors and when it comes to marketing her show. Even with the show getting mixed reactions from her fans on the comment section, it seems like Vera Sidika is majorly holding the house down quite well after encountering a flop in the first week. Only time will tell.
Tastes and preferences vary from time to time and this means more money for Huddah Monroe who had to take a detour around this whole Instagram Live situation, where she has managed to join Only Fans account where she gets to interact with the fans and charges depending with the duration.
The reason for having this account is to have subscribers see photos and videos that they have never seen before and where they get to interact personally via Chat. Huddah Monroe also stated that in order to see her twerk videos you will have to pay top dollar.
"My twerk videos are really expensive. You gotta pay top dollar for that. $10 (Sh1,065) you get to chat with me exclusively! Like a real-life friend!! No Secret, you want a private video session with me? Just you and I, unlike all these IG lives," she adds, with a word of unlikely caution: no nudity.
It clearly seems like entertainment has gone a notch higher during this Corona period, favouring those who are privileged to such experiences on social media and creating new aspects of partying while at home alone.
The question is whether things will go back to normal or not after Corona since some DJs have been getting money as a result of mixing online. This is might be the source of income through virtual DJ mixing in the future even after things go back to normal.