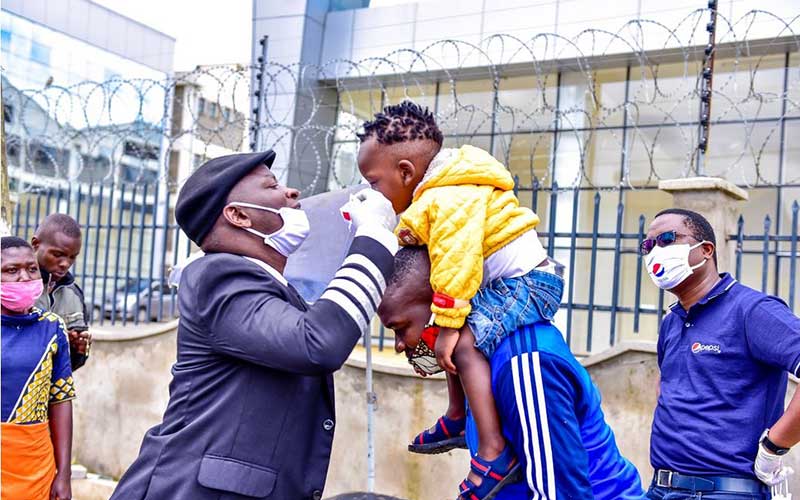 From hosting online funds drives to making huge food donations, Kenyan celebrities have now joined organizations in giving humanitarian aid to the less advantaged during the Covid-19 pandemic.
Online parties have been on fire with almost every influential person holding online fun sessions with fans from across the world. Ironically, the closure of entertainment spots and the death of concerts has created a fresh sensation that might just change the way we view showbiz.
Artistes are launching more songs via Instagram sessions shows and more than ever, the engagement between celebrities and their followers has turned a deep love affair.
READ ALSO: Shame of Kenyan celebrities during COVID-19 pandemic
Celebs go philanthropic
And now, beyond hosting the live online shows and leading the way in calling for Kenyans to heed government directives to stop the spread of COVID-19, celebrities have gone philanthropic, making donations to the less fortunate.
Leading the way was a group of celebrities from Mombasa who joined the Mombasa County Government in purchasing and distributing home care packs to over 80,000 vulnerable homes. The exercise that saw big names in the Mombasa showbiz industry participate among them events guru The Don, DJ Bones, Masauti, TV host Jamal Gaddafi and Coastal Films head Hassan Faisal aka Mr President.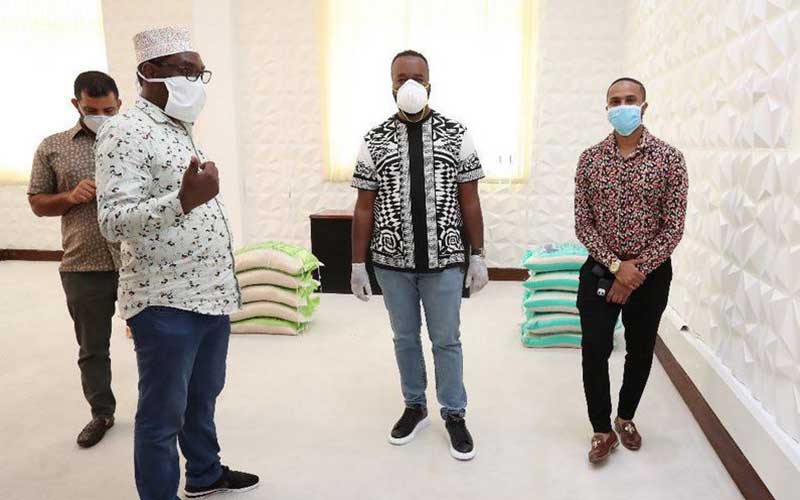 By April 18, entertainment unit Spincycle, Mint Lounge, Red Carpet as well as other showbiz platforms had joined the Governor Hassan Joho-led online donation euphoria that has since gained momentum.
"Our message to the people is that a little help can go a long way in making a change if we put all our efforts together. It is not about having too much to give. This is not even for show. It is a call for us to be mindful of our neighbours," remarked The Don during an interview with Pulse.
"We are willing to do whatever it takes to ensure that everyone is covered. The big call during this holy month of Ramadan is for us to love each other and there is no better way to show that gesture that taking care of the vulnerable members of our society," said Said Abdallah aka Saido, who has been leading a team of medical experts in fumigating estates in Mombasa.
Ringtone in children's home, Otoyo in slums
As that was happening, back in Nairobi, gospel singer Ringtone, Captain Otoyo, Ngoma Tucheze, New Wave International, Reggae BeachFest were live on Instagram calling for and sharing donations.
Dancehall king Konshens went live on a Kenyan show on Friday 11 pm with the 254 Quarantine Dancehall Festival before the show shifted to the USA, Australia, Europe and the Middle East. All the donations made were to be channelled to Kibera slums majorly to help purchase foodstuff, masks and water tank for the residents.
READ ALSO: I will donate my share to the needy during this trying period, pledges King Kaka
Captain Otoyo was busy in the streets with Team Pepsi Kenya, which was distributing face masks and sanitizers to residents of Baba Dogo and other parts of the country.
"We have been running this exercise for two weeks now and we will continue until Kenya manages this COVID-19 pandemic. We are working closely with those in authority to ensure that we also play our role in ensuring our frontlinesrs have what it takes in their vigilance duties," notes Serah Wangethi of Team Pepsi Kenya.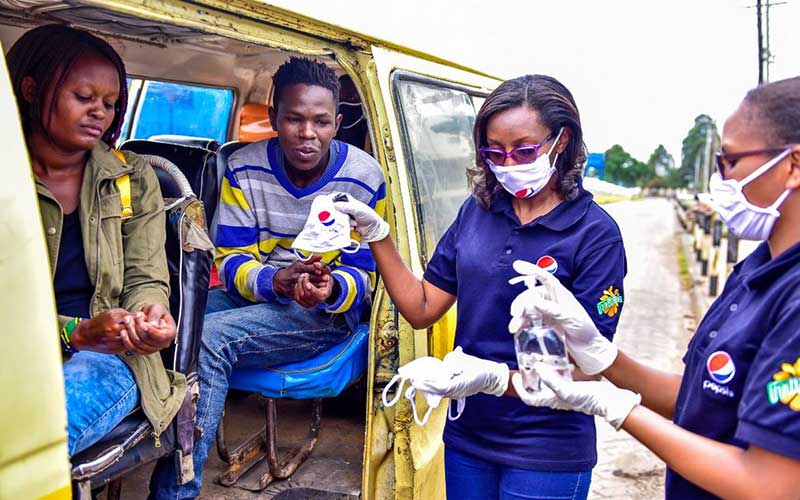 "We can't just watch and say 'serekali saidia'. That is why I have joined Team Pepsi in lending a hand to those affected in the slums as well as our frontliners," quips the hilarious Captain Otoyo.
With Ringtone targeting 20 children's home across the country starting in Nairobi where he donated foodstuff to Mogra Children's Home, recently married actress Nadia Abdi aka Nadia Queen has partnered with ATSA in making donations in Majengo, Nairobi.
"I want to work with like-minds in the showbiz industry to ensure that we at least make food supplies to 20 children's home. We plan to work with county governments and non-government organizations in ensuring we make an impact in society. This is the one way we can show and share God's love," Ringtone tells Pulse.
Mr Dutch, other international stars come calling
It is not only Kenyan stars who have taken a step to help the needy during the pandemic time.  Mr Dutch who recently released a new single Keys to My Heart and fellow singer Cubana Priest also went online to raise money for Nigerians who could not fetch food for themselves.
Mr Dutch, whose real name is Bright Ukpabi is a Nigerian businessman, entrepreneur reality television personality, socialite, record producer and singer-songwriter. He is also CEO of Dutch Dreams Records.
According to a report by his Kenyan manager, Mr Dutch, who also runs Mr Dutch Foundation, will be making his next spot in Kenya where he will be working with some organisations in giving humanitarian support.