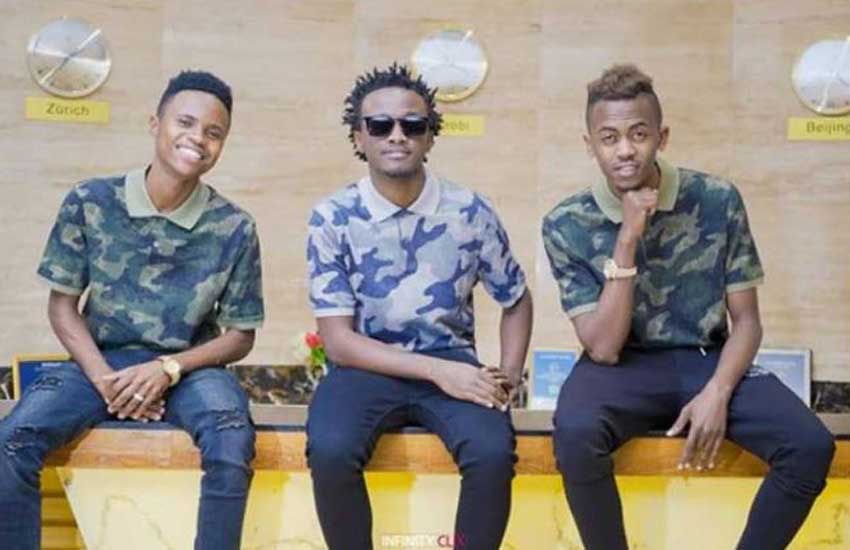 Bahati's EMB records has been a theatre of juicy drama for a year now. The latest episode in this 'Bitter Brotherhood' series is branded Peter Blessing alias Peter Mwanyalo, the main character in an alleged Sh2.3 million deal gone sour.
There is a second character called producer Paulo, who was arrested alongside Peter Blessing. He, too, is accused of stealing from the Sakata singer.
Just what is going on at EMB records, again, after the last year's drama that saw a number of artistes exit the studio following bitter differences? Well, before that, just a recap!
READ ALSO: I am still waiting for the promise - Bahati on being trolled for 'Wajinga Nyinyi' post
The signs were on the wall. Bahati and Blessing have not been in good terms. The other day, Bahati accused Blessing of obtaining Sh2.3 million on false pretence. The matter is at Milimani law courts in Nairobi.  
The embattled gospel singer, Blessing, is now facing a charge of obtaining money from Bahati under false pretences.
Blessing was charged that on diverse dates between July 4, 2019 and January 5, 2020, at EMB records studios in Nairobi, he obtained Sh2 million from producer Kevin Kioko alias Bahati by pretending that he was able to produce music videos with the Bahati-owned studio that he allegedly joined in July 2017. The accused pleaded not guilty before Chief Magistrate Martha Mutuku.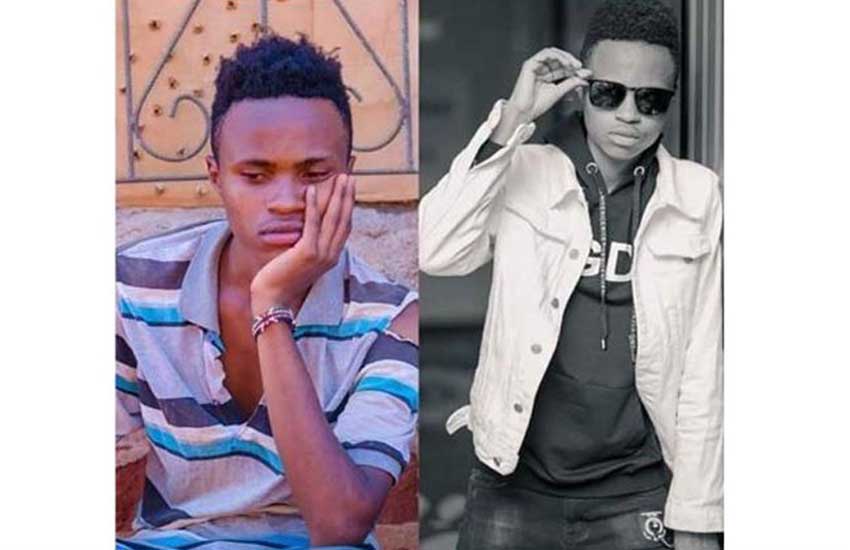 The court heard that Blessing joined EMB entertainment and was given Sh2,039,000 on the diverse dates in order to continue producing music with EMB.
According to the accusations, Blessing pocketed the money but did not deliver as agreed. The court released him on Sh500,000 bond and Sh200,000 cash bail, and now the case will be mentioned on February 11, 2020, at Milimani law courts for pretrial direction and fixing of hearing dates.
It has been a roller-coaster. About a year ago, Mr Seed fell out with Bahati and left the studio. David Wonder, yet another EMB singer, went the same way.
Weezdom also did just that. Even though some of their differences could have been solved by now following confessions of forgiveness and reconciliation, the scars do go deep. It is the latest development that has drawn Mr Seed right back into the picture.
READ ALSO: I forgive Bahati: Peter Blessing after spending the weekend in jail
"That's none of my business. Ama twende Central (or do we go to Central Police Station) we confirm," Mr Seed responded when a fan asked if he could confirm whether Bahati was born again.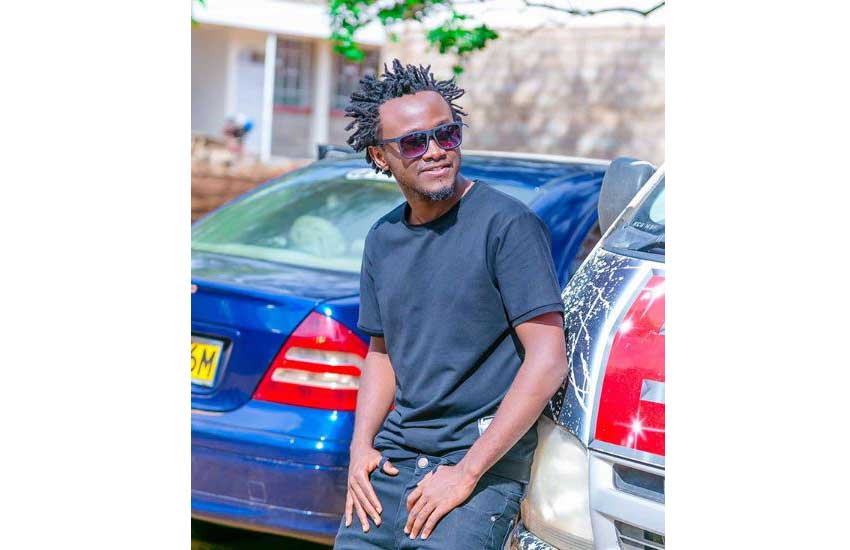 "We already forgave and moved on. Right now we're having babies," he added.
Asked if he was going to help Blessing to continue with music, he said, "I will help him through prayers and fasting but I've never met him. We don't know each other."
Weezdom who publicly asked Bahati for forgiveness accused Mr Seed for cheating on his wife.
Ironically, Bahati's EMB records is still one of the thriving gospel stables in the country and regardless of the drama, the singer and TV host continues to prosper, signing new artistes, running a successful reality TV show and making babies with his wife Diana!
And so…the drama continues.