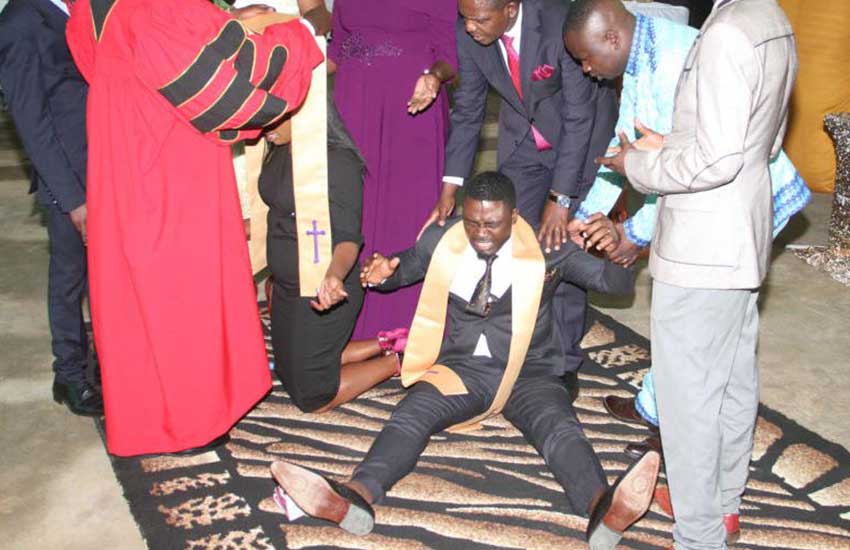 It might have been Ruth Matete's ordination, but that did not stop the TPF winner's husband, John Apewajoye, from feeling the word as they prayed.
The Nigerian man was overwhelmed when the pastor poured anointing oil on his head and soon starting praying in tongues, which caught many in the audience off-guard.
The ordination happened on January 26 at Christ Nation Church at Mountain Mall rooftop, along Thika Road.
Read Also: Ruth Matete to be ordained as a pastor