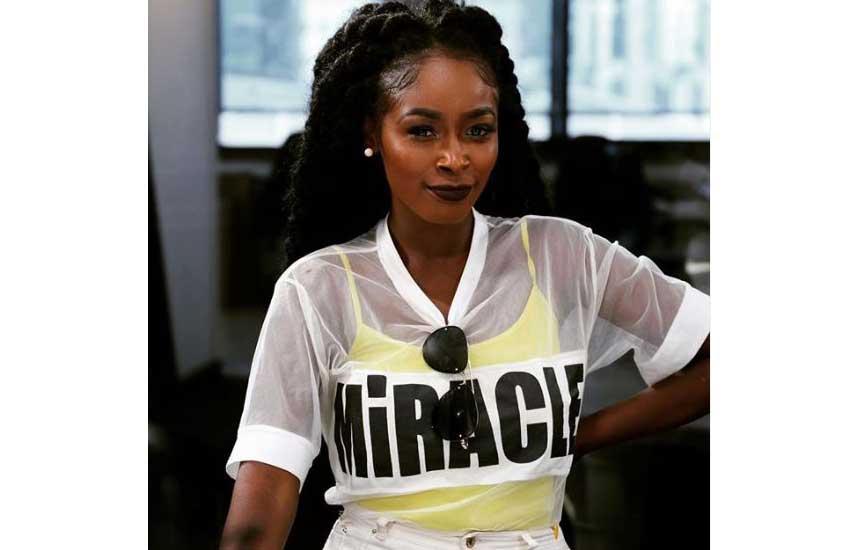 Admired by her followers as the next big thing in entertainment, Violetta Ngina is rocking the regional showbiz world at KTN's E-Curve show where she is host. She opens up to Pulse about the challenges in the business and what keeps her ticking.
Pulse: You just celebrated your birthday last weekend. How old were you turning and what does this milestone mean to you?
Violetta: I finally turned 25. The big 25! Twenty-five to me means more growth; literally no more games in every sector of my life - from relationships, career, mentally and spiritually. I am more aware of who I am as a woman and I am not entertaining anything that is not in line with my divine purpose.
Pulse: You are the new dazzling TV showbiz host in town now running the biggest entertainment show on KTN, E-Curve. How do you feel about this limelight?
Violetta:  I love it. I honestly feel great that viewers are recognising and appreciating my work. I just wanted to provide local content that is on the MTV, BET, E! level.
"I went to the drawing board and started the creation process. I am so grateful for the new status and I purpose to give you enough reasons to retain the status. Trust me, we are just getting started, so you haven't seen anything yet. By the time I am done, Oprah Winfrey is gonna know my name and have my number too.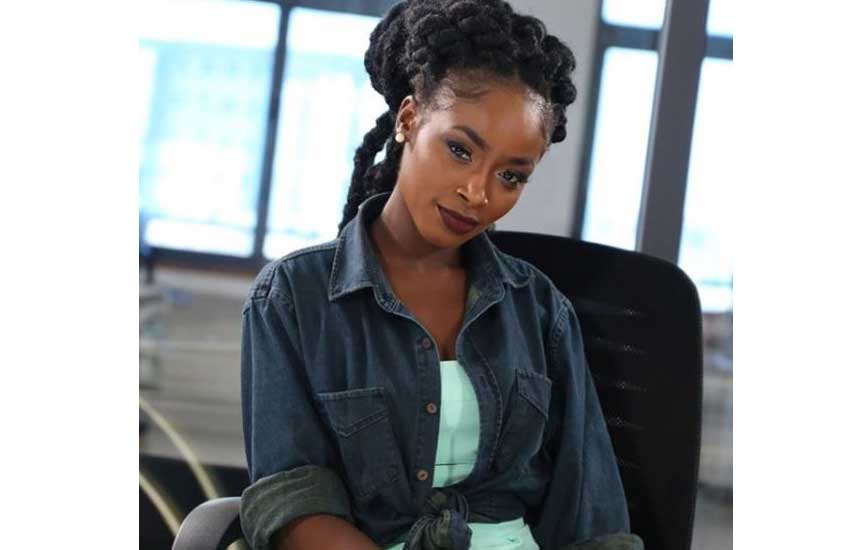 Pulse:Did you see this coming?
Violetta:  Well, I knew I was going to be on TV one day. I got into media at 20 and my first home was Homeboyz radio. At that particular time, they had no vacancy for a presenter but I took the position of radio sales and events management. I handled big events and accounts in Kenya with my favourite one being Jameson connect with Nasty C and TY Dollar Sign. I will always be thankful to my boss then, John Rabar.
READ ALSO: Bob Collymore's contribution to the Kenyan entertainment industry
Pulse: So TV is the one fantasy you had, growing up?
Violetta:  Yes. There is nothing else that I would rather do. I also have fantasies of getting into radio as a host; a late-night show preferably, and also I would love to expand my fashion styling business.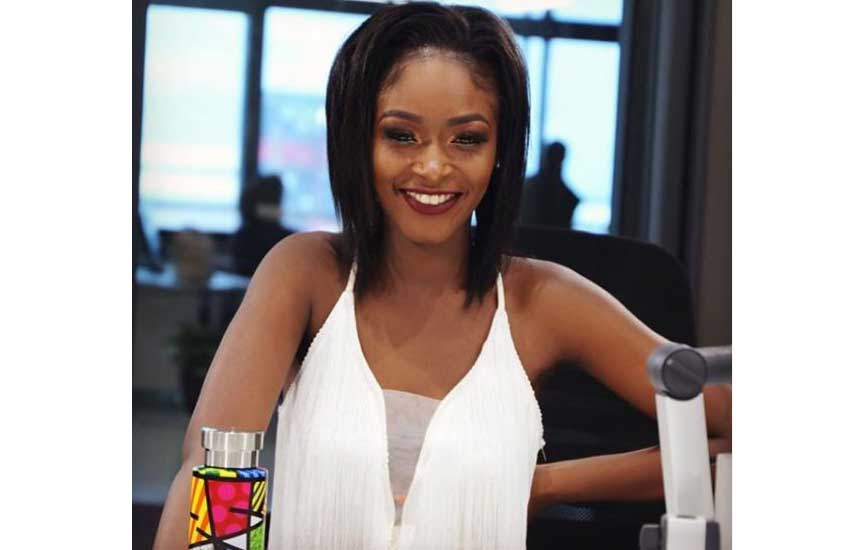 Pulse:Would we be right to say that this is your first major media job?
Violetta:  Well, this is my first job as a TV presenter but this is my third job in media.
Pulse: Let's drift a bit, just who is Violetta Ngina?
Violetta:  Violetta Ngina is just Violetta Ngina, a short little girl who is very passionate about love, career and family. I am very outgoing and happy, a go-getter, fierce, somehow spoilt thanks to my father and being his only daughter. I am very emotional and I cry at everything. I am also spiritual.
Pulse: A lovely mother too, right?
Violetta:  I am a mother to the most amazing little boy ever. I would die without my son. I love him to the ends of the world. I am the last born in my family and the only girl too. I had a good upbringing and was a smart kid in school.
READ ALSO: 12 heroes and heroines the Kenyan entertainment industry will always remember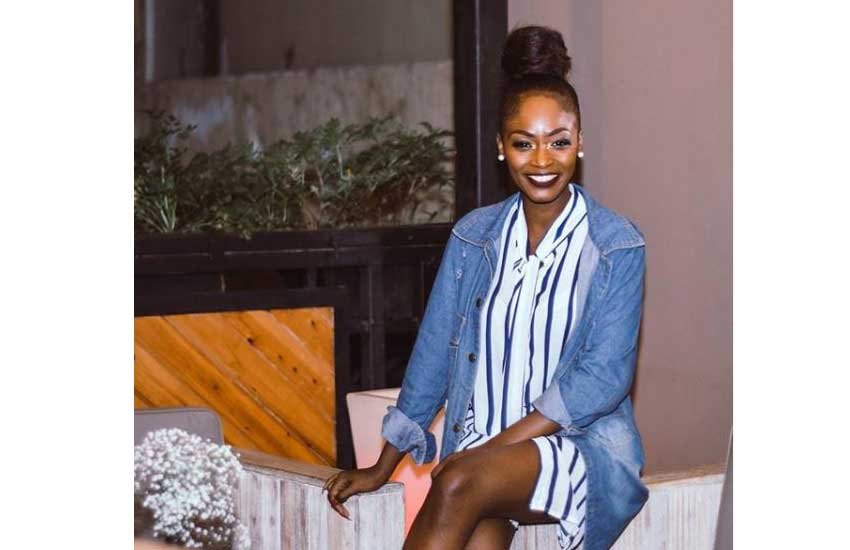 Pulse: Where did you attend school?
Violetta:  I went to St Joseph Mbiuni Primary School and Precious Blood Kilungu for my secondary education. My favourite subject was Biology.
Pulse: How has the media experience been so far?
Violetta:  The experience has been everything. The highs are super high and the lows are really low and everything in between. All the same, this has been the best experience of my life. I have met people that have shaped me, believed me in me and also others that try to put you down but at the end of the day, no one can dim this shine.
Pulse: Tell us more of that…
Violetta: My triumph at KTN so far has to be the fact that I with the support of my team have managed to make E-Curve one of the must-watch shows in Kenya and beyond and even getting brands seeking a chance to associate with it at all costs. Secondly, being the master of ceremony at the Pulse Music Video Awards 2019 was an awesome honour. It's a position that had been held by fellow TV host Chero for a while and getting into that space was a big opportunity.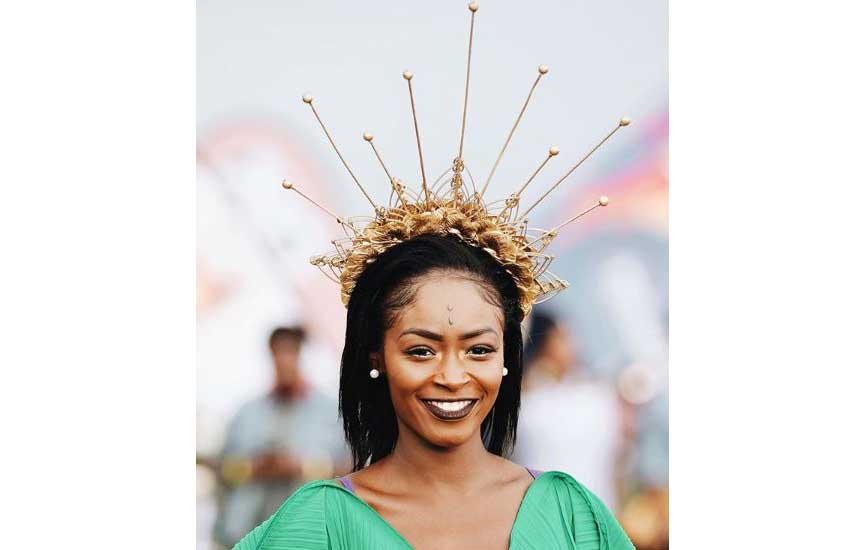 Pulse: Is it tempting being a showbiz presenter…? As in they say it can get your life mixed up…drinking and getting immoral kind of lifestyle…
Violetta:  That is not entirely true. For example, I have never drank alcohol in my life, I have never smoked anything but fresh air. In a nutshell, the entertainment industry should not change who you are.
Pulse: Have you ever been challenged to compromise your morals while at it and if so, how did you treat the incidence?
Violetta:  Well, yes I have been; not often though. You have to stand your ground. Besides, you get to know how to play a bit of mind games when needs be. Also, set the tone and be very classy then not every Tom, Dick and Harry will come to you demanding.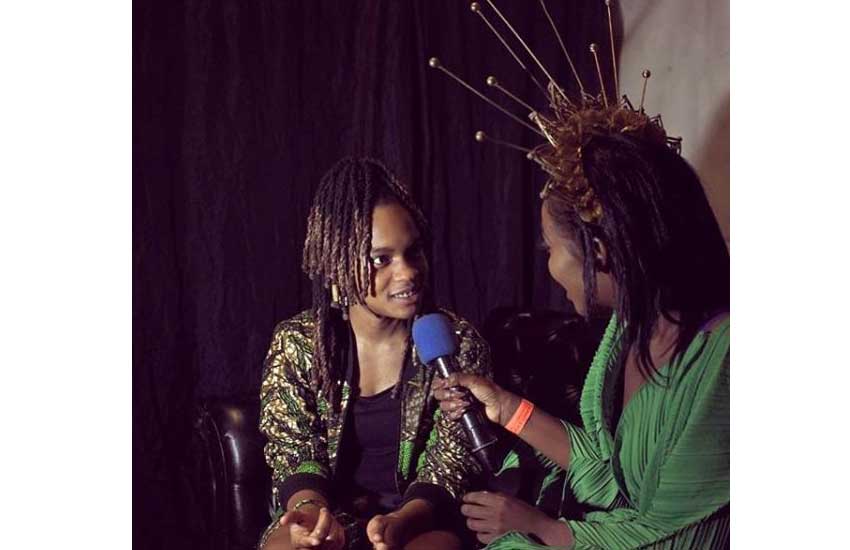 Pulse: What are the worst misconceptions people have about showbiz reporters, especially ladies?
Violetta:  That we sleep around and that we have sponsors that finance us. It is such a horrible misconception.
Pulse: What are some of your exciting memories with celebrities?
Violetta: I loved interviewing Alpha Blondy. He is very wise and it was an insightful conversation. Koffee was also good. She is only 19 yet so big in vision. Talking with TD Jakes was also a good session for me. You see life differently through such people. I also loved Jalang'o on my show.