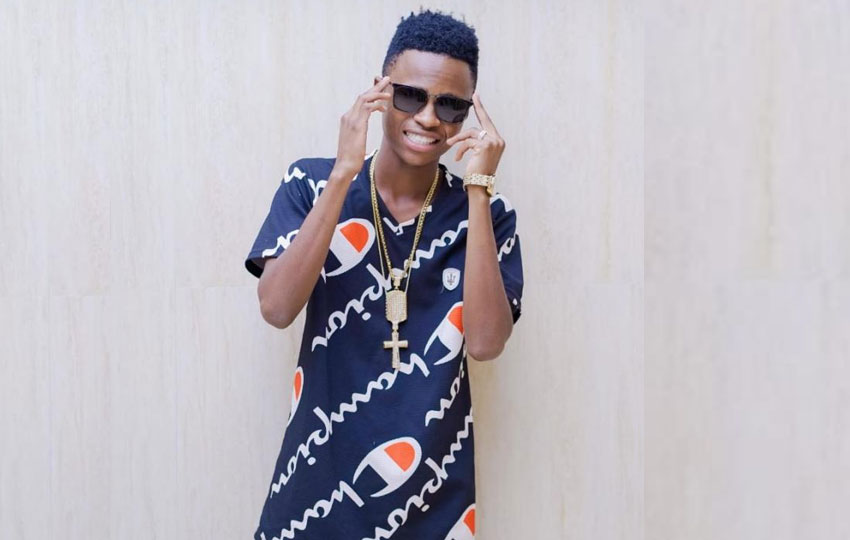 Many a people would shudder at the idea of a starving artiste. It is this precise fear that causes many fledgling talents to ultimately take 'sensible' career paths, leaving their dreams behind to become regular working class men and women as some wallow in poverty trying to strike the success goldmine.
Others choose to follow their passion, but go their whole lives without finding success. For a rare few talented individuals, taking a risk to follow their dreams has paid off. In comes Peter Blessing. A majority wouldn't probably know who this is but he is the newest signee under Eastlands Most Beloved (EMB Records).
Peter Mwanyalo, born and bred in Taita Taveta county, has defied all odds and his thirst to pursue music and make a living for himself is slowly paying off.
"When I told my friends about my singing dreams they thought I was just going through my adolescent phase. They didn't believe I could actually pursue music and from the humble background I couldn't really convince them otherwise," the soft-spoken artiste says.
He admired Bahati and desperately wanted to meet him. He believed the EMB Records head honcho would deliver him from his misery. He decided he would, one way or another, make sure he meets him. This saw him hitch a lift from Voi all the way to Nairobi from a truck driver.
Armed with Sh500 and a handful of clothes he jumped into the truck and made the journey blindly. He didn't know where he was going but he was more than determined.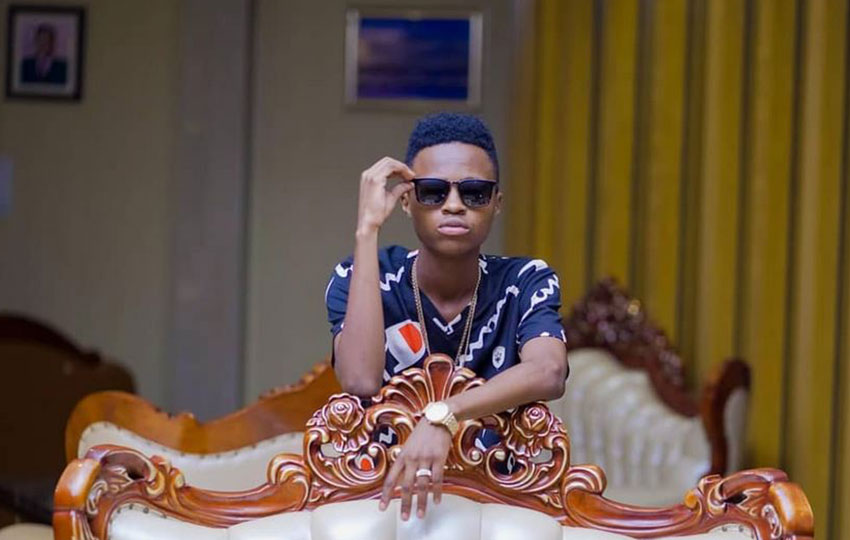 When he got to Mlolongo, he had to alight to face a new challenge.
"When I got to Mlolongo. I had way too many problems but armed with my bag I got directions all the way to the CBD where I was given directions to Ruiru where the label's offices were located back then. When I got there the CEO wasn't in but I found the secretary who turned me down as they were no longer supporting artistes but she advised that I should get some money to record a track," he reminisces.
Dejected and beaten down, Peter had to get a place to sleep in a new town. He didn't know anywhere or anybody in the new environment. He sought refuge in a nearby church where he slept for the night. At the break of dawn, he to hit the ground looking for a job to raise money for a studio session. Every day he went back empty-handed and jobless as lady luck never seemed to smile at him.
"One lucky day in a nearby estate there was a security company that was hiring and luckily I got myself my first job. Although the pay was meagre I could afford meals and rented a shack that cost me Sh500 every month.," he says.
Peter was a night guard during the night and during the day he sought refuge in a carwash where he would sleep for two hours a day before getting up and washing a cars to afford meals.
"When I got to the tiny mabati shack I was the happiest person. At least I could afford a place to sleep, shower and change and still leave my little belongings in a safe space. But still I had to save Sh15,000 so I could record my first single," he adds.
Determined to eventually meet Bahati, he saved for a few of months and  went back to EMB studios to record. Again his hopes of meeting with the CEO hit a deadend as he wasn't there. At this point he had met Bahati's brother who had promised he would help him and as fate had it, the two finally met.
"He (Bahati) listened to my story and actually gave me a chance to record another track so that he could listen to my vocal prowess in my absence. And that is exactly what I did; recorded and left."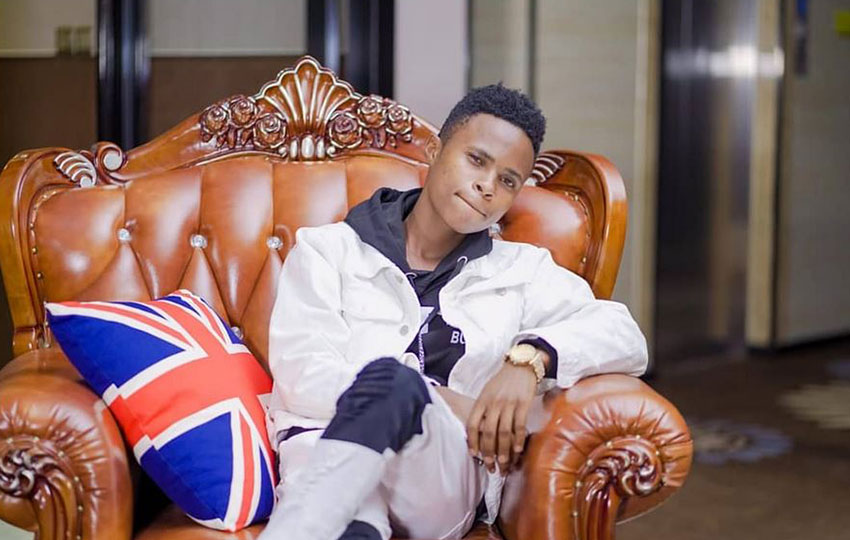 He went back to his old job as a security guard and one fateful night at around 3am, an EMB branded vehicle pulled up at his work station and Bahati stepped out and requested that they go back to his home county and meet Peter's mother. 
He immediately ditched his work regalia and they all proceeded to Voi. Mark you, it was a year since he had last gone home. There they had a chance of shooting their first video the following day titled Bado Nasubiri, which loosely translates to "I am still waiting".
This is a gospel song that portrays the hardships one has to go through before making it in life. It brings out the need to trust in God for that life pushes towards you no matter the challenges. He is wholeheartedly seeking God's intervention in his life's frustration.
Sometimes life becomes a difficult tussle and giving up seems to be the only option. However, from this song he emphatically emphasises on the urge to keep hoping and believing in God. The song carries a strong message that many first borns go through.
With the song bringing him to the limelight, EMB records decided to offer him mentorship and support, but it was more of a probation. He had to prove his mettle before they finally signed him.
"I believe it's my consistency and hard work that impressed the label and they chose to finance me and made me a fully-fledged member of the label. I am most grateful to Bahati and his entire team for giving me such a platform.
And just a week ago, Peter Blessing was at it again when they dropped his latest jam Mpaji, Swahili for "The provider". Everything was still taken care by the label, which feeds him and pays his rent up to date. Peter received a lot of positive feedback on the new song, a praise to God that preaches how God provides for man.