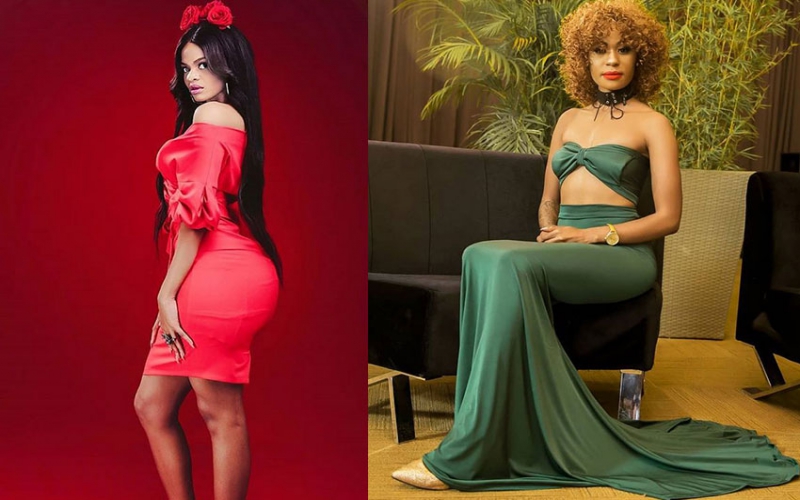 Noti Flow is one of the 'illest' MCs in town. She has more rap songs than most of her contemporaries. Her latest video was shot yesterday at a joint in Westlands and the song is expected out tomorrow. However, the lovely girl is hardly celebrated.
Speaking to Pulse recently, the Kamatia rapper said her focus has been the international market, citing lack of real hip-hop fans in the country.
"I have been making good jams and I know that my true fans are happy. However, one cannot just keep on focusing on the Kenyan market if you have to make it as a hip-hop artiste. My focus is now on the international market," Noti Flow said.
It is a genre that has seen most female artistes struggle, get frustrated and even quit the game altogether. You might recall the likes of Diana Kiamba aka Dee, once one of the most promising female gospel rappers in the country who enjoyed the top spot in music ratings but vanished from the music radar in 2017 after getting frustrated by the industry.
Back then, there was also the emerging of Kyli and Dom who were giving established rappers like Femi One (recall Mkali Wao), Kush Tracey, Sosuun, Wangechi, Fena Gitu, Muthoni, Petra and Stella Mwangi a run for their money. Since, then, the female rap game seems to have gone down. The main issue has been lack of consistency by artistes who show sparks of talent but lack the staying power.
The only time femcees become relevant is when they are beefing against each other for the now-idle title of 'Who's Queen' and at times creating unnecessary catfights amongst themselves.
However, that is not to mean hip-hop among femcees is dead. The rapping scene in Nairobi is vibrant and kicking as never before. There has been a couple of newbies hitting the 254 scene.
It is true that the hip-hop industry is male-dominated not just in Kenya but also worldwide. But the narrative is changing as ladies are taking their peers of the opposite gender by the horns. 
Bey T
Bey T bust into the scene with Facetime, which became an instant hit, making her popular among fans. Her fan base grew immensely after she bagged the opportunity to be part of Mr Eazi's Empawa Africa initiative and attended a masterclass in South Africa, receiving mentorship from industry greats such as Diplo. Since then, she has dropped Bad Bad, If They Dunno and Wololo.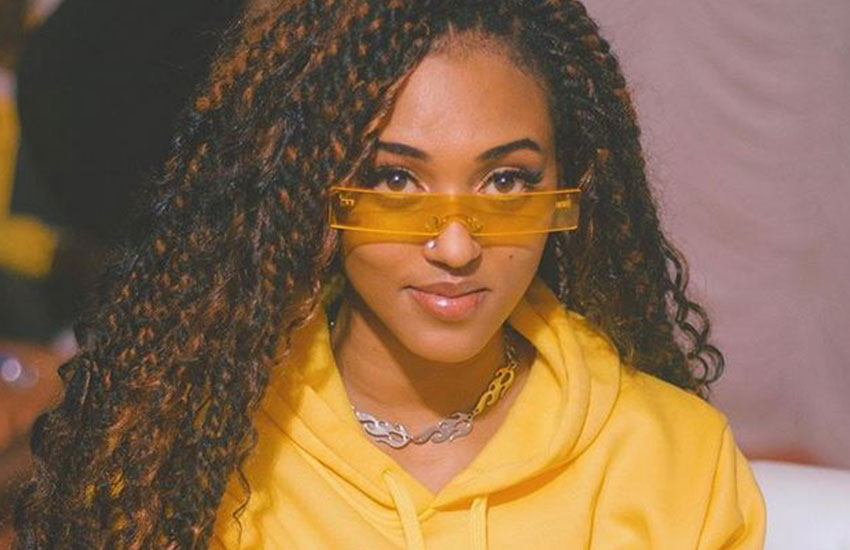 She is currently working with Khaligraph Jones in Khali Cartel 3, a project still in the kitchen. 
Brown Suga
Born Vallerie Muthoni, Brown Suga is a versatile artiste whose flow is unmatched. From the R&B tinged Sunday Afternoon to the groovy, funky sound of Get Down, to her witty bars on Brown Suga, she has proven that she is capable of effortlessly navigating broad sonic spectrums. At a very tender age Suga's star shone as she curtain raised for big names such as Lady Leshurr, Burna Boy and Shekinah.  Under her sleeve she has two EPs; the Wavey Soul and Pisces Szn among other projects. Her style of delivering rebellious and controversial content with a smile says she cannot be put in a box. 
Monski
This pretty soft-spoken femcee spits hard-hitting bars. She is as heavy as they come. She is one of the most promising and talented acts taking lyricism to a level many of her peers can only dream of reaching.
Her razor-sharp delivery over some of the 'meanest' beats coming out of the city makes her one to watch out for as far as African hip-hop is concerned. Her career, which blossomed in 2014 where she recorded and uploaded a set of demos on SoundCloud, has seen her move on a meteoritic rise in the right direction. 
Maandy
Born Amanda Mitchelle, Maandy is one rapper that you should already have on your radar and one who is prolific in her craft. As a clap back to Femi One when she came to call out other female rappers, Maandy dropped her debut project Kabaya. She spits fire lyrically and handles her business like a star. She is also sassy and full-on confidence. Apart from that she has also dropped Chef, Mandyquin, Test Drive, Mistakes and many more. 
Dyana Cods
This is the newest fresh blood added to Zozanation camp, the same label that has signed the Rong Rende and Wakadinali.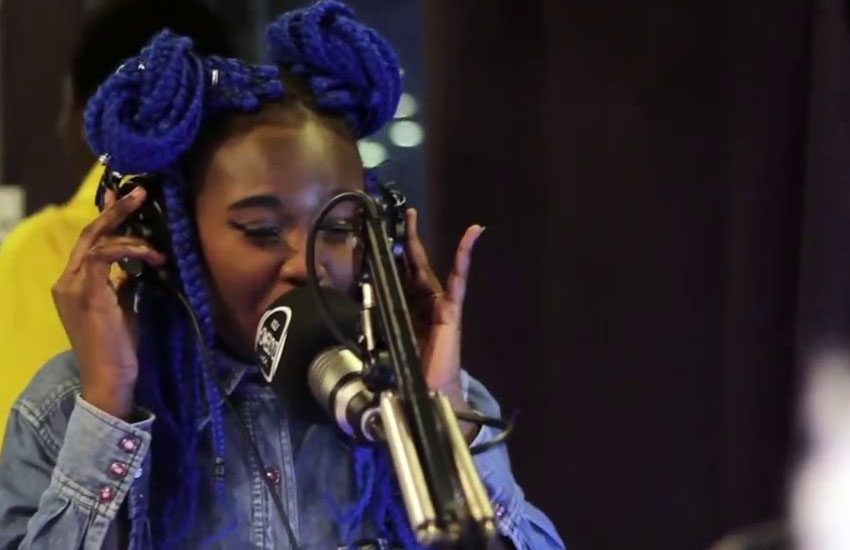 The duo introduced us to this femcee on their monster hit Morio Anzenza a few weeks ago. She held her ground on the record and seeing as Wakadinali are masters in their craft, she was the perfect match for delivery and 'killing' the whole project in just her first major project. 
Silver's Tone
Hailing from Nakuru, Nicole Babra is one of the realest hard-hitters coming up. She is dope and she is fly and best of all, a great poet and rapper. With the teasers on Instagram by Khaligraph Jones she might be in the Khali Cartel 3 project that is about to drop. 
Lady Bud
Cynthia Savio, better known by the stage name Lady Bud, is one half of the rap duo Eclipse with the rapper Shakin Shallah. You might know the duo from the hit Mandula (Remix) that dropped two months ago. Her enthusiasm and charisma drips over her eloquent and fresh delivery, swag, confidence and those witty punchlines in her lyrical content. She definitely stamps her authority as a promising sound on the rise. 
MC Sharon
Also known as 'Decibelle' or 'Alshaverb Mama Yao' is a singer, rapper, producer and a writer who epitomises a gritty blend of conscious hip-hop, Afro soul, unapologetic lyricism, feminist pride and tons of attitude. Hers is an unparalleled, passion-filled quest for life-changing sound and prose intertwined into little artistic gifts for the world's enjoyment. It is not hard to see what she embodies from the way she carries herself creatively and the way she packages her various aspects. 
Cashy
Born Karimi Muriungi, Cashy hit the headlines when Micasa Sucasa dropped.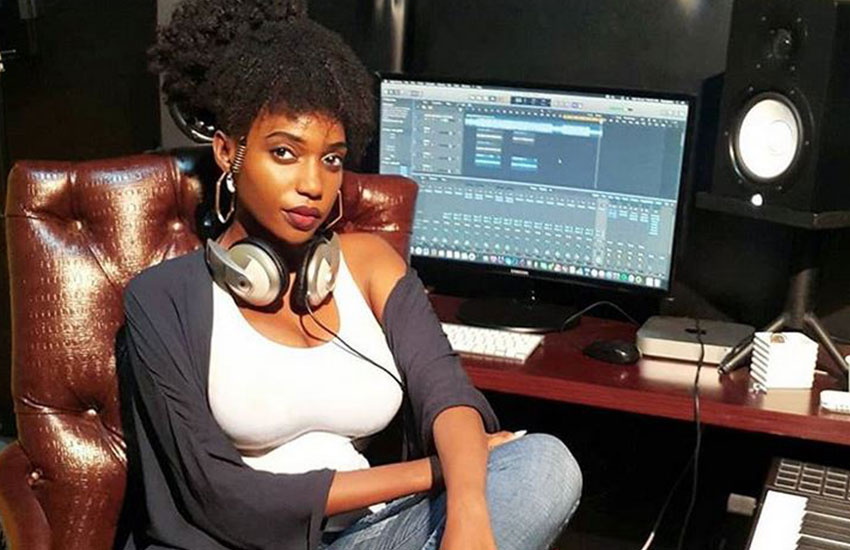 She recently came back from a musical hiatus with a solo single with a fresh vibe, killer lines and a seriously undeniable flow on Naitwa Cashy, an incredibly fun Kenyan trap jam with the intention of reclaiming her name. 
Petra
This is one of the boldest and most sensational rappers. The phenomenal unmatched talent first caught Kenyans' attention when she featured in Rabbit's Ligi Soo Remix but went under for some time before re-emerging, all-out in her craft and nothing is holding her back. She later hit the limelight again from a collaboration with Khaligraph Jones on a song titled Rider.
She is a bold versatile sensation who can rap as well as she can sing. The singer of mixed Kenyan and Seychellois heritage is taking on the industry with her bold rap and flawless flow. 
Femi One
Although she is not new in the industry, Femi's energy is vibrant yet rich and can be felt not only in the airwaves but also during her live performances. The use of Swahili and sheng sets her apart from other female rappers.