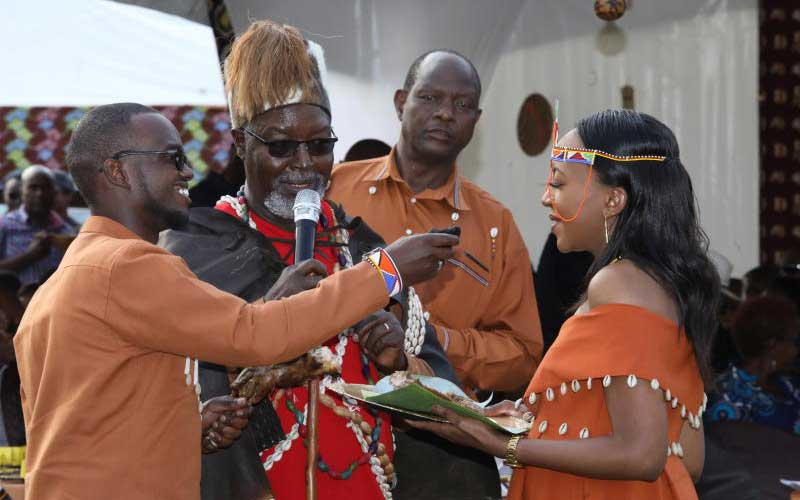 Kirinyaga Senator Charles Kibiru's son Eric Muriuki and his wife Myra Watiri, together with their families, hosted family and friends for the traditional nuptial ceremony, Ngurario.
The ceremony signifies that a man has paid the dowry in full, with the man slaughtering a goat and giving a roasted forearm to the wife, while exchanging marital vows.
Among the attendees at the event, held at Mutige Boys High School grounds in Gichugu, Kiringaga County, were four senators.