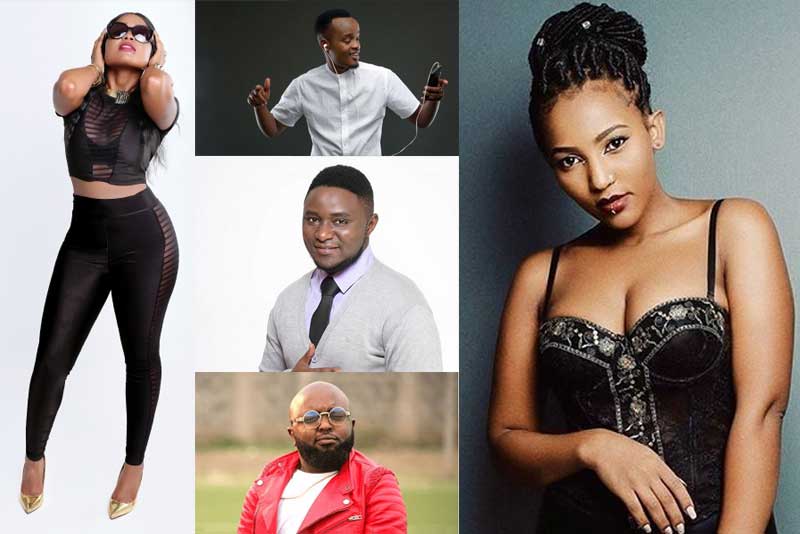 Just like everyone, your favourite celebs have had their share of embarrassing moments. Here, some open up on a few of these hilarious, and not so comfortable, experiences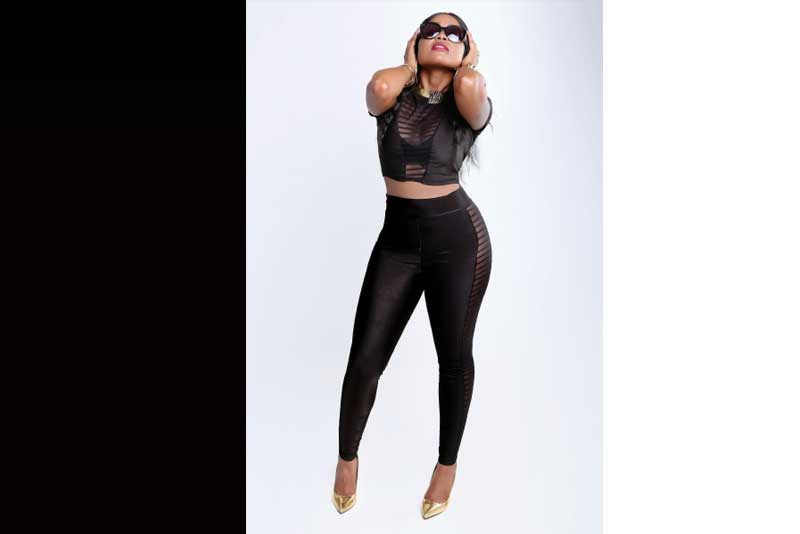 Kush Tracey – Hot pants to wet pants
I once had too much coffee and then went to a public event. As time went by, I suddenly got pressed and the cloakrooms were a distance away so I held on. The crowded venue did little to help as manoeuvring to the toilets was almost impossible. The situation got so bad that I could not hold on and almost peed on myself in the process. As a matter of fact, I did, but thanks to my black pants, the wet patch was invisible.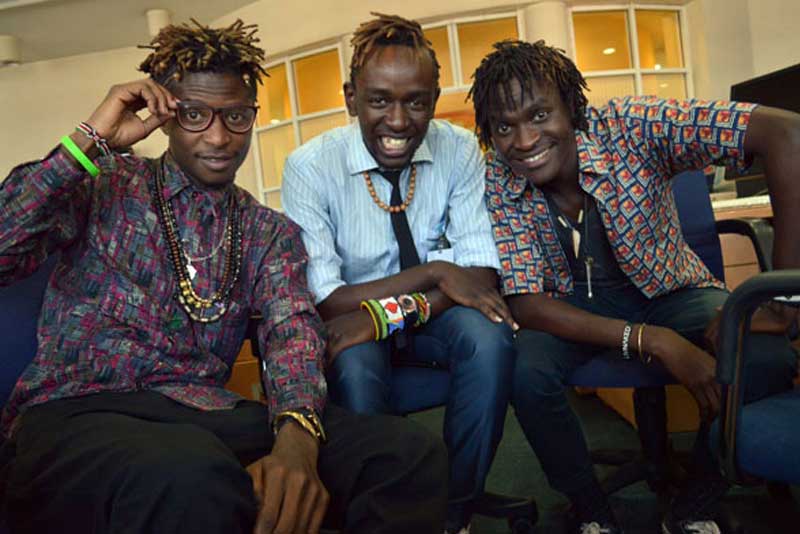 H_ART the Band – When the crowd said 'No'
We were fresh in the industry and had not released any songs yet but had accompanied the Fayah Mommah Jahmbie for a show in Kisumu where she was the main act. When it was our time on stage, we had prepared a set of Bob Marley's songs with our band. However, no sooner had we started than we heard the audience hurling insults and booing. We tried to sing on but the jeers drowned our efforts. It took the efforts of the Faya Mommah to calm the now irate audience. Luckily, the show went on after the intervention but the embarrassing moment lingers on.  
Emily: Jesus, retrieve the text!
After a boring afternoon lecture, the lecturer, whom I did not like, asked me to remain behind after everyone had left the lecture hall.
I knew I was not in his good books specifically after telling him that his class was boring especially on this day. After giving me a warning, calling me an 'inciter', he let me free and the next thing I thought was to rant about him by SMS to my friends.
"That fool, Mr Mbiti! Isn't he just a hyena like his name suggests? We need to get him fired."
As I forwarded the SMS, accidentally, I copied it to him, the same Mbiti I had been scoffing at. "Jesus, please...retrieve the text...," I cried, wishing for a miracle. Need I even say the rest!
(Emily is a Pulse reader)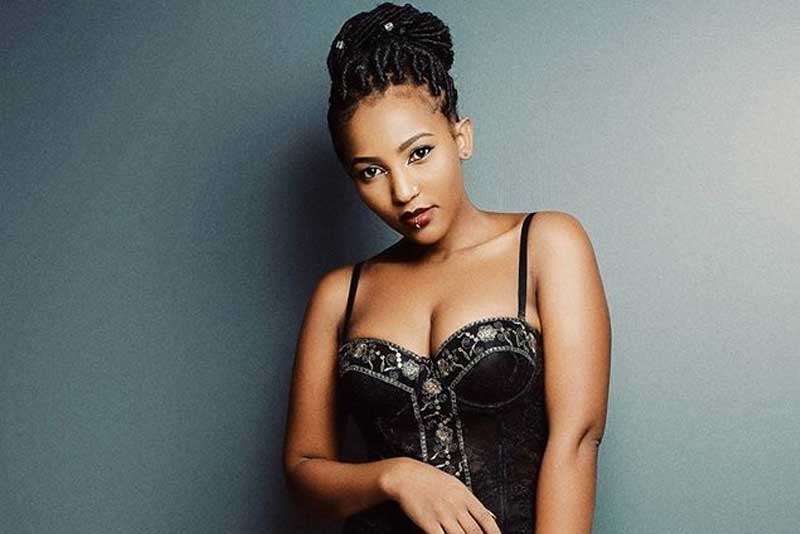 DJ Malaika – The buck stops here
This must also count as one of my worst days. As I was walking to one of my gigs while carrying my tools of trade, a gentleman came and tried to stick dollar bills in my cleavage. I'm a very conservative person and had not seen what he was up to. Thinking of the worst, I let out a loud scream as I let go off my machines that went crushing as I held to my precious 'twins'. This attracted the attention of many who tried to get a glimpse of what was happening only for me to realise that he had innocently stuck some dollars 'close to my heart'. The poor guy stood there puzzled about my reaction too. Later on I found that he was only a huge fan who was appreciating my arrival and was a really close friend to my boss.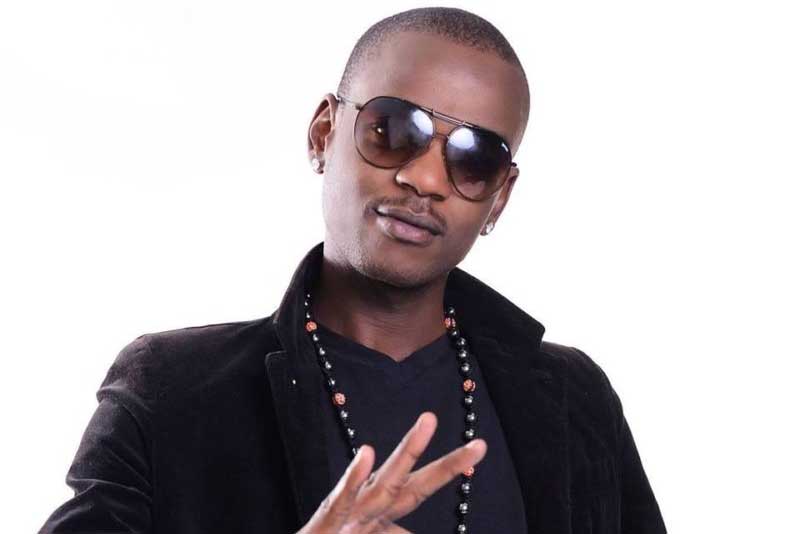 Kenzo – Caught eating madondo
I have always thought of myself as being too smart for the ever-prowling paparazzi. This way, I avoid scandals and opt away from joints where I know paparazzi go to hunt for news. On this day, my girlfriend came to visit me in South B where I live and decided to take her for a simple lunch at some madondo joint at the shopping centre. I had just made the order when this editor guy showed up and came straight to my table. His papz started taking photos of us and the whole joint turned attention on us with some saying: "Kumbe huyu ni Kenzo. Hata yeye ukula madondo!"
Besides the media proving that I was really dating this girl, I now looked so cheap eating chapatti-madondo in a small café contrary to the image I always posed. I have never faked life since.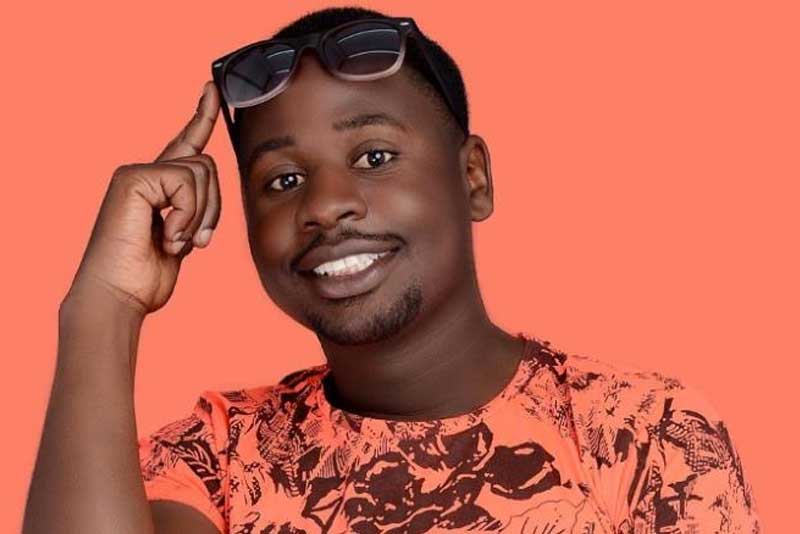 Timeless Noel - The Sh20 matatu ordeal
There was this time I was travelling in a matatu and the conductor had my Sh20 change, which he was reluctant to give. I kept on asking for it but shock on me he shot back at me: "Wewe ni celeb mkubwa na unanidai change ya mbao." I felt so embarrassed and all I wanted was to alight at the next stop.
Alex - Turn up drink down mess
I was attending a friend's party where alcohol was flowing freely. It was a turn up club thing where guys were out to show their cool with beautiful ladies all around. I am this smooth guy, the 'last man standing' kind of party animal and having got interested with one girl, I started pulling all my moves to prove I am the king of the park. I took a number of tequila shots, about ten doubles in quick succession and by the time I was done I was completely wasted. I started throwing up and everyone including the girl I was hitting on was embarrassed. The last thing I remember is waking up in my friend's house the following day at around 2pm. The girl I had been eyeing was there, now as my friend's newfound girlfriend.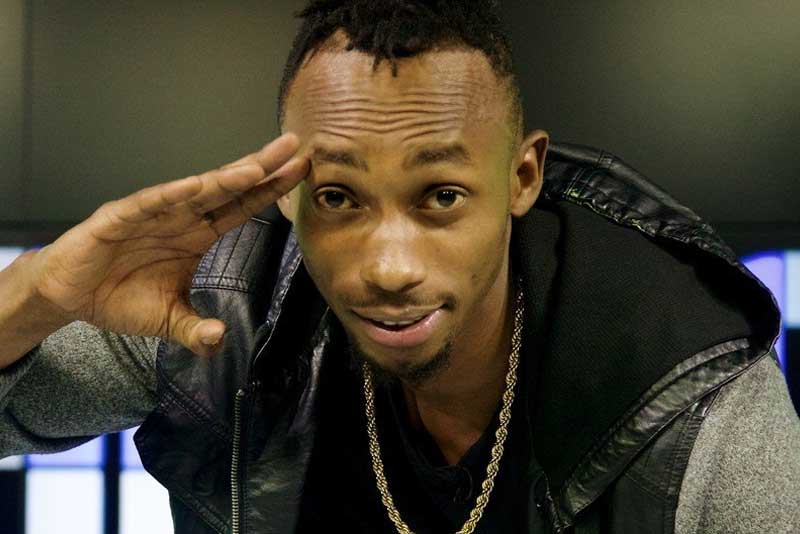 DJ Ruff – Spinning at the wrong wedding
When I was starting out in the industry I met the late Kaberere who was one of the top wedding emcees then and he liked my art. He asked me to be his DJ for a wedding that he was emceeing and told me the venue would be at Nairobi Academy but I heard Nairobi Primary. On the material day I packed my equipment's and went to Nairobi Primary. There was a wedding set up there so I set up only for Kaberere to call asking where I was. It took us a while to realise we are different venues. What a shame that I had done a set up at the wrong event. Hastily, I looked for a taxi and hurried to the right venue to save the day.
Kris Eh Baba – Open fly showtime
There was this time I was performing a 20-minute set in Eldoret with an open fly. In the early minutes of my performance there was one lady in the crowd who was gesturing something but I didn't get what she was saying so I did the whole set with my fly open and my member was visible. There was also this time I was in a live TV interview and I had a very bad flu so all this time I was busy answering question and also making sure that the flu doesn't interrupt us too bad I blew a bubble from my nose.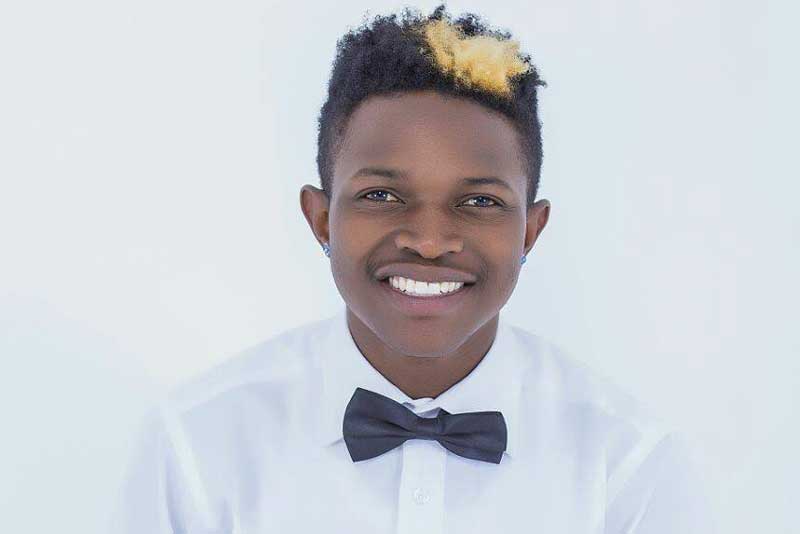 Mr Seed – The crack of pants
I was invited to perform at a crusade and as I was performing trying to reach out to my fans I fell off the stage. The place was so dusty I looked like I had rolled down a dusty hill. There was also this time I to a local TV station for an interview, the host asked me to perform and in the middle of my performance my pants tore. Almost everyone who was keen could see that things had fallen apart.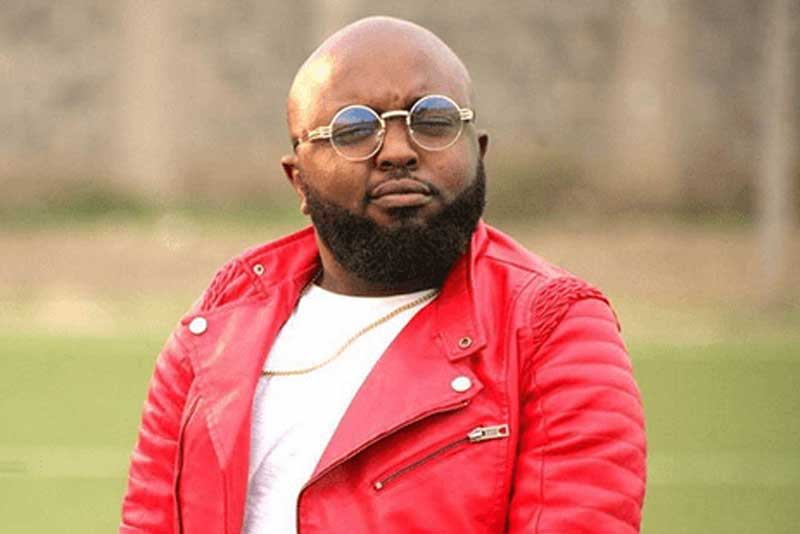 Moji Short Baba – Tall order to follow
I was performing live and I felt like these international acts so I went and stood on top of a speaker only for it to fall and interrupt my performance as people had to run pick it.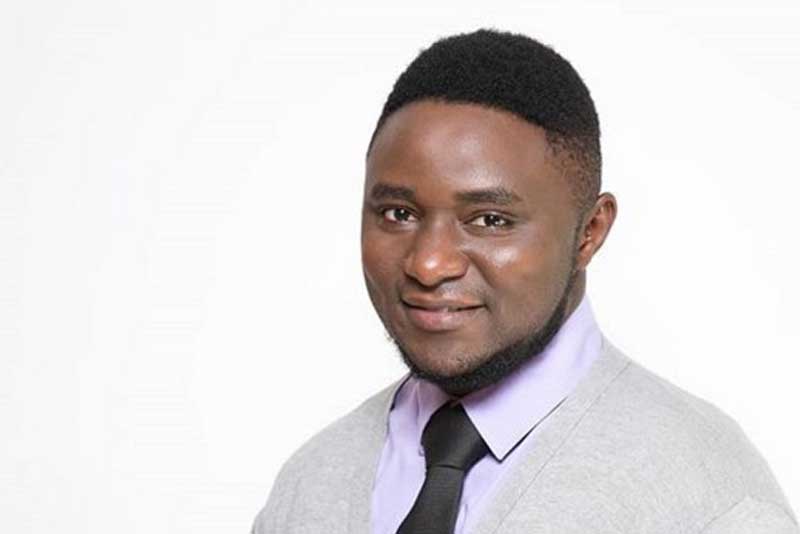 Pitson – Laying it open at the altar
Being in the worship team, there was this time I was scheduled to lead worship in my church. I took to the altar and passionately and in 'spirit' led the church doing my thing not knowing that my zipper was open. I was later alerted by one other members and in shame, I had to exit and go correct things.
Boss MOG – Crappy moves
There was this time back in Korogocho I had just bought a new trouser that was in fashion and I wore it to impress my friends. I went to the loo but it was full and the users had placed two stones for guys to step on. After using the loo I slip and my foot got dirty so I had to go home and change. There was also this time we were set to perform in Kitale. I used to do acrobatic moves so I prepared myself to do one on stage. Little did I know that a cable had coiled around my leg, so when I tried to do the move I fell on stage with a thud.
Rankaddah – The ugly splash before TV show
I was scheduled to go for a TV interview but got there late. As I was rushing to the interview a car splashed me with dirty rainy water making my jeans and shirt dirty so I appeared on TV like that.
Kenty – Hi, above you
Being a celebrity, you meet many people who greet you simply because they are your fans. On this day, I was having lunch in a restaurant in town when I saw someone waving and smiling with joy. I waved back with this big smile on my face. Little did I know the guy was actually waving at his friend who was behind me. This was so embarrassing because most of the people in the restaurant had seen what was going on.  
Mugikuyu SOC – Mistaken for a thief
I was living in Roysambu when I gave my laptop to a friend who took too long to return it yet I needed it too badly. Having been away from town, he guided me to head to his house as he would arrange on how I would be assisted get it. After picking it from the big flat he was living at, these idle guys at the gate imagined I was a thief and they started shouting 'mwizi' (thief) as the laptop had no bag and I also had two phones with me. They started chasing after me, which attracted attention of passers-by and guards. It was a long day.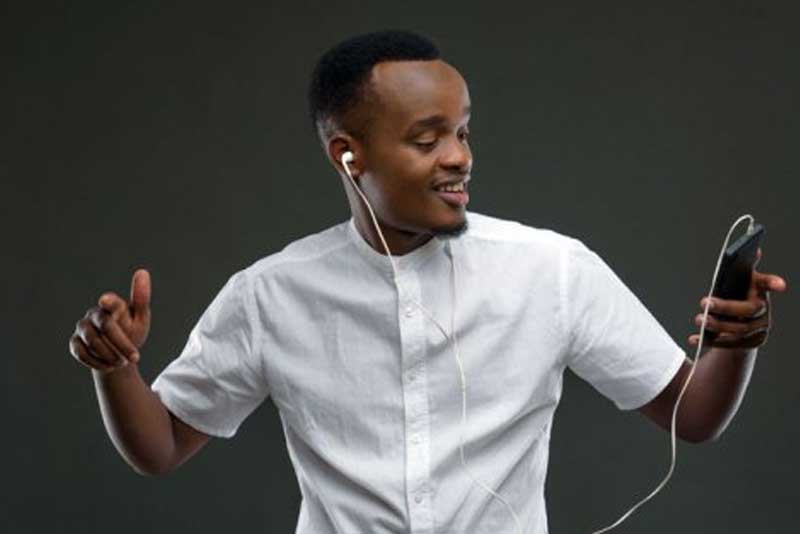 Ben Cyco – Bye bye girlfriend
There was this chic I was trying to woo and I took her to a show I was performing at. I hit the stage trying to impress her and my pants got torn. It took the effort of a friend to help me hide my exposed buttocks. Embarrassed, the girl I wanted didn't want to see me anymore. She actually fell for my friend.