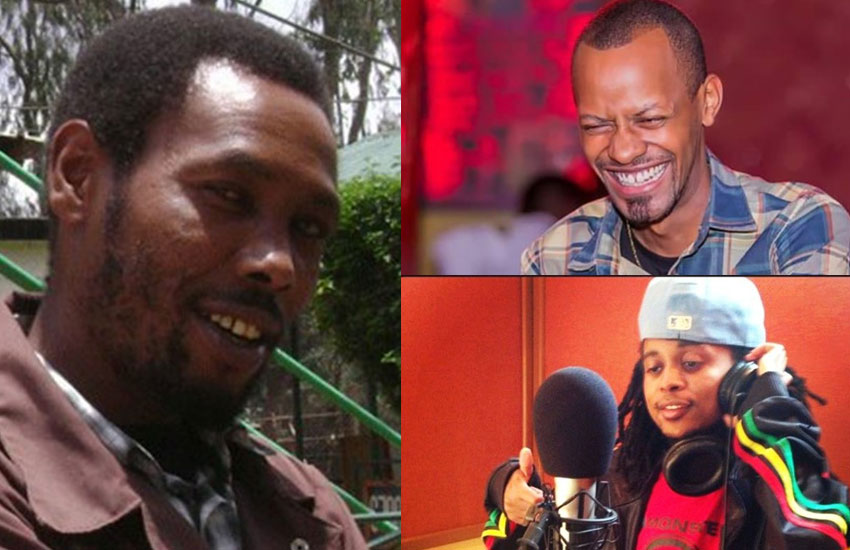 When the sad news of Kantai's death broke last week, many people made the erroneous assumption that the trailblazing rapper had succumbed to problems related to alcohol addiction, his personal struggles having made news previously.
This was until the family released a statement, detailing how the Happy singer fought with illness and how, in fact, he had kept a low profile towards his last days.  
Life in the fast lane is attractive. Big cars, fame and wealth, numerous invites to parties where endless bottles of alcohol are served and merriment are just but a few of the perks of the celebrity life.
It is a life that comes with well-documented pitfalls for others. One such 'victim' was Omosh of popular local show Tahidi High.
For years, he kept the show going thanks to his acting skills but what many didn't know is that he was struggling with alcoholism.
Omosh, real name is Joseph Kinuthia, has mingled with the who's-who in the local entertainment industry and has gone places.
"I was already experimenting with alcohol as a teen due to peer pressure. I grew up in a society where many people including my relatives consumed various substances including alcohol," Omosh, who is now based in Nyeri, tells Pulse.
"As an actor in Tahidi High, I used to drink close to 10 beers on a daily basis without feeling effect. Being a public figure I had the luxury to frequent parties, functions or clubs thanks to invitation by friends and organisations where free drinks were served."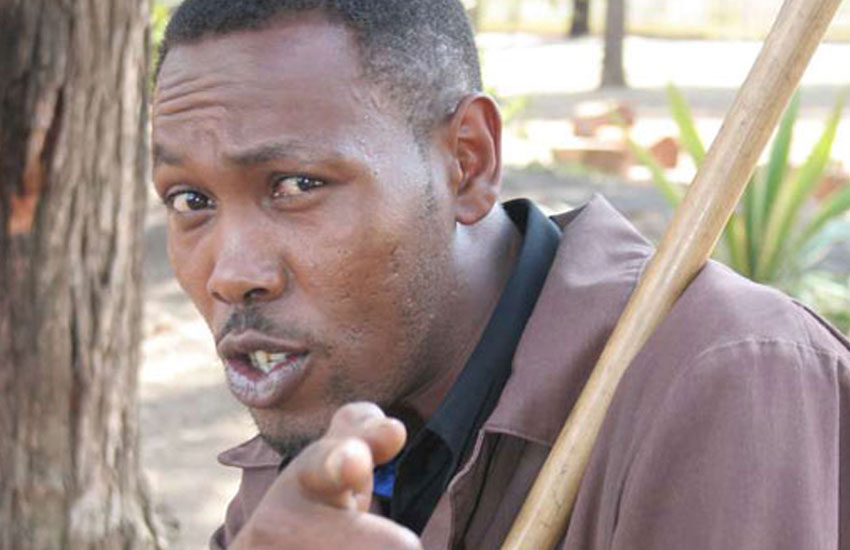 Before he knew it he became a frequent feature of various Wines and Spirits outlets for cheap hard liquor (mzinga) that cost him about Sh500 daily. When he did not have money, the bartenders were willing to offer credit facilities and on many occasions he went on a borrowing spree just to satisfy his urge for alcohol.
"I would often get to work late and drunk to a point where my director and colleagues were unhappy and uncomfortable with my drinking habits. Whenever my boss questioned me I would lie," he recalls.
Drinking had become a habit for him to the extent that he would do anything to get high regardless of his high-flying career. It was not beneath him to sneak from shoots and while away, with touts and lay-abouts in dingy bars. Despite doctors' warnings about his dangerous drinking he would still find himself hitting the bottle.
After a lifestyle that went close to 24 years, with nothing much to show for it, Omosh confided in his elder sister who advised him to visit a rehabilitation centre.
"The thought of dying crossed my mind while at the rehab and this pushed me to make a positive change in my life to become the better person," says Omosh who believes that were it not for this change he would have died two years ago.
"One thing people should know is that alcoholism is a disease. Without serious, regular counselling and treatment not to mention love by the family of the victim involved, one is bound to relapse."
Omosh reflects on his journey, saying he is happy that he has been able to change for the better.
"Not only have I improved in my career, but my family and marriage is restored," concludes Omosh.
Another funny man who has been open about his struggle with alcoholism is JB Masanduku. The actor reveals that his love for the bottle greatly affected his family life for the worse leading to divorce.
"Today I highly regret it. The thought that I even lost a highly paying job at BBC is unbearable," says Masanduku who had been battling with alcoholism for three years.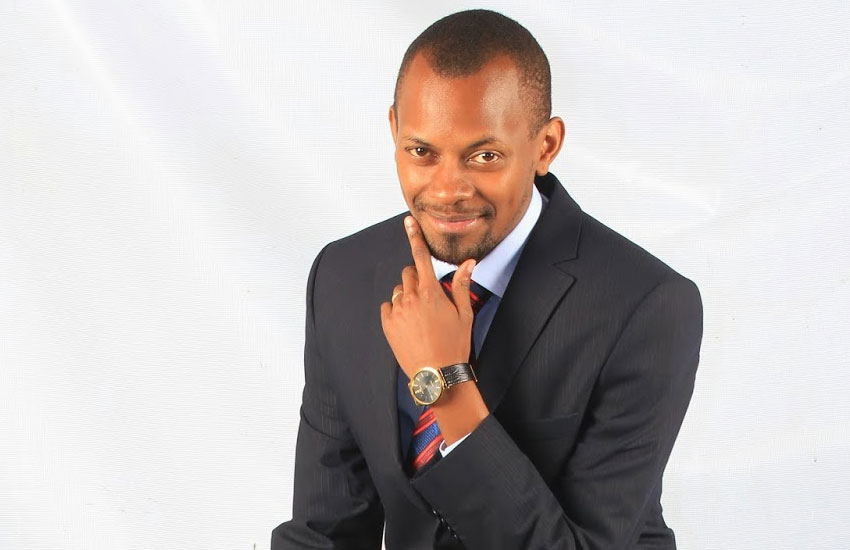 During the time, JB says, he would spend hundreds of thousands of shillings on liquor with nothing to account for at the end of it all.
"With many friends around me we would go clubbing and drinking all-night long. Not to mention spending nights in the hotels and sometimes bars or nightclubs," says the TV host who used to earn a decent pay.
"Once I spent Sh1 million in three weeks," he adds
He recalls his ex-wife going to the bank and demanding that she be given money for house keep and other requirements given the fact that JB had abandoned the responsibility of providing for the family.
"I hardly changed clothes or took a bath to the extent of smelling. I sourced for cheap liquor when I lost my job. Worse still my friends were nowhere to be seen. I had become the talk of town and a disgrace to my family," laments Masanduku, who was fired from the BBC for missing out on work after another of his drinking sprees with friends.
This, he says, was the worst moment of his life. "It hit me real hard. I needed to change before it was too late."
Having had enough, the actor says, he took the brave step of visiting Asumbi Treatment Centre situated at Redhill, where he underwent treatment and counselling for a month before he finally decided to reform for good.
[email protected] too has had his fair share of drinking problems. The rapper, who is well known for his hit songs Sitoi Kitu Kidogo and Under 18, reveals that he was at the darkest moment of his life during his struggle with alcoholism.
"I used to wake up at bar counters or clubs after indulging in alcohol, which had become a daily routine for me," he says.
[email protected] reveals he spent every penny earned and even resorted to borrowing money from friends and fellow artists whenever he felt the urge to drink.
"I would call them up on phone and lie about a problem just to get money for my need. I hardly ate and before I knew it my health and financial status deteriorated," says he and, just like JB, notes that he had "thousands" of friends before things went south. They all disappeared and ignored his phone calls after that.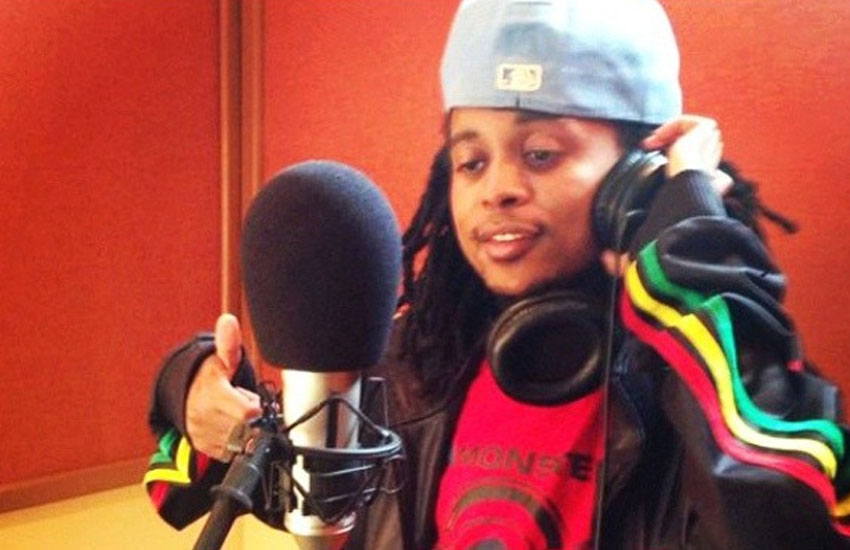 [email protected] would be involved in an accident while driving on Thika Road on his way back from Thika with friends when a Toyota Prado rammed into their car. This was the point at which he decided to check into a rehab for treatment and counselling.
 "It took a lot of effort, a lot of encouragement to accomplish this. Through my experience, I figured that a person cannot positively fight alcoholism and drug abuse solely by themselves, alcoholism is more of a psychological sickness and the affected find getting high the only option," he adds.
Following his experience, he established [email protected] Foundation for Drug and Alcohol Abuse in 2015. The institution helps addicted youth get out of the menace.
For mellow-voiced singer, Harry Kimani, drinking alcohol started while he was in high school.
"I would sneak out of class during evening preps to Wangige Shopping Centre for a drink. Money was no big deal as I would steal tissue paper, soap, toothpaste and other items from other students and sell them. I also smoked bhang and chewed miraa," Harry Kimani recently admitted in an interview.
His parents took him to a rehabilitation centre and this move helped him get his life back on track, although to date he describes rehab centre as "the most boring place in the world." he is glad that it enabled him change his life for the better.
"It wasn't easy getting my life back together, but despite all odds including pressure from my fans and the media, I had no choice but to get my act together."
One celeb who knows the pressure of living with someone who has an alcohol problem is Eric Omondi, who recently lost his brother, Joseph. Joseph began abusing drugs while in high school and efforts to help his brother including opening up various businesses for him in Kisumu proved futile. 
"I was hoping that he would keep himself busy with productive work and forget about drugs," Eric recalls: "Unfortunately it did not work"
He adds that on numerous occasions, Joseph was booked into rehab.
"He would come out clean and then, out of the blues, slip out of our sight and go missing only to get calls from places as far as Mombasa requesting us to go and pick him because he was very high." 
Having lost count of the number of times Joseph was in and out of rehab, Eric and his family believe that rehab did not work for Joseph because beyond rehabilitation expertise, an addict needs to have the will to drop the habit.
"If an addict is not mentally prepared to stop they will still relapse", concludes Eric adding that this has greatly affected their family.
Others whose battle with alcoholism have been a matter of public knowledge include Pam of Sema who battled with alcoholism and was admitted into a rehab at Kahawa Sukari twice last year and the rapper DNA who openly talked about his fight and overcoming the scourge.
Unfortunately for some, this has cost them their careers and in the case of Shaevy of the duo Shaevy and Slice, their life. Recently, a famous personality is reported to have succumbed to injuries he got at a swimming pool party after he dove into the pool, apparently drunk.