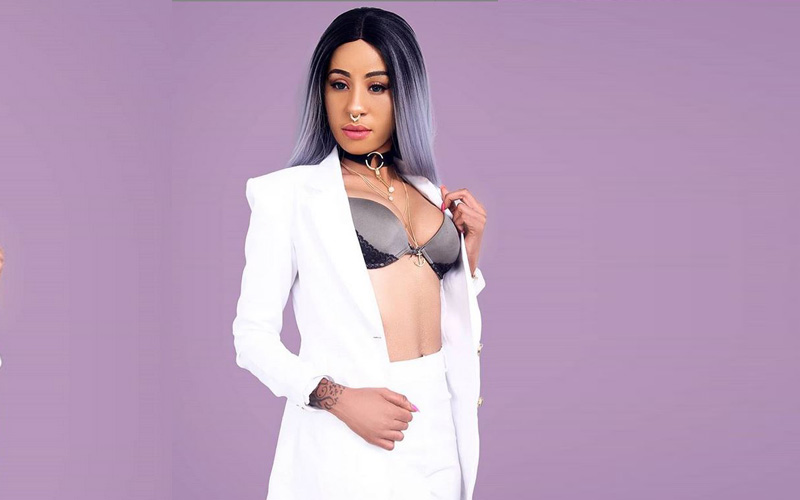 Pulse: What part of your body do you like showing off most?
Noti Flow: My belly. It's flat, sexy and has a six-pack. I also have a beautiful belly ring that should not be hidden.
P: How many dresses are in your wardrobe?
NF: About five. I rarely wear them (laughs). You know I am tom-boyish and I don't know how to sit like a lady, so dresses make me a little uncomfortable.
P: What is the most honest thing you have ever told a man?
NF: I never lie about my age, unlike many girls.
P: Would you hit on a girl?
NF: Depends. She's really got to be sexy. I'm too picky.
P: If you were to give a Valentine's gift to a girl, what would it be?
NF: Probably flowers, chocolates and some nice expensive perfume.
P: Thongs or mothers' union?
NF: Thongs. Isn't that obvious (laughs)?
P: What is your choice destination for a romantic escapade?
NF: Well, I love nature and water bodies, so think beach.
P: Who is your worst crush ever?
NF: Shaggy.
P: What is the worst pick up line a guy has ever hit you with?
NF: Let me hit your 'P' because it's famous (laughs).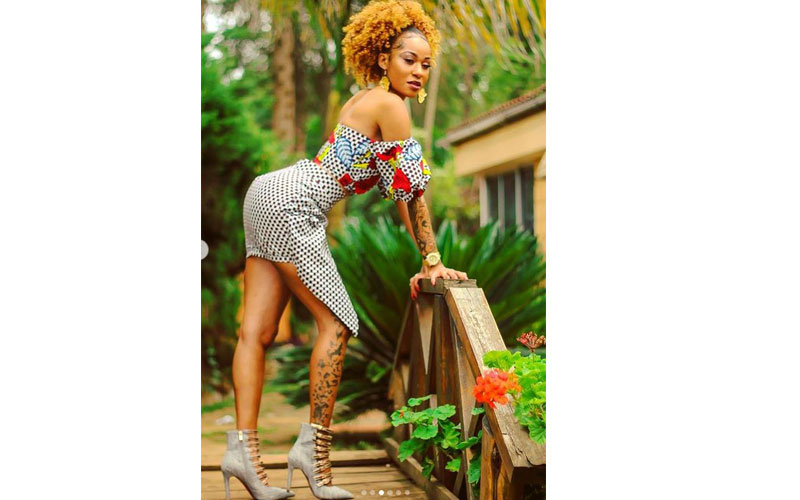 P: What gets you weak in the knees?
NF: Well, if I really like someone, a nice kiss gets me there but then again, my nipples are way too sensitive. One touch and I am down.
P: Have you ever had a threesome?
NF: Yes, I have. Once though. It was my boyfriend, another girl and I. We broke up a few weeks later because I was too jealous. I loved him so much and that memory was a bad one. I also found out that they hit it out again without me. That was the end.
P: What is the best gift you ever gotten from a man?
NF: A boyfriend once bought me a car, but then again, he took it back when we broke up. Kenyan men!
P: What is the longest time you have ever dated?
NF: My first boyfriend lasted five years. We dated from Form One and I finally gave in to sex after we cleared school. After that we broke up.
P: What is your most memorable embarrassing moment on a date night?
NF: I went out with this guy for dinner and after eating and drinking, I realised he didn't have money to pay for the bills. I had not carried money too so I ended calling up my mum to rescue me. Since then, I never go on a date without cash.
P: What is your weakest point?
NF: That one, one must explore.
P: Have you ever found yourself on the wrong bed?
NF: Yes, I have. But I just walked away. The guy had sick ideas. I never give in to what I don't feel.