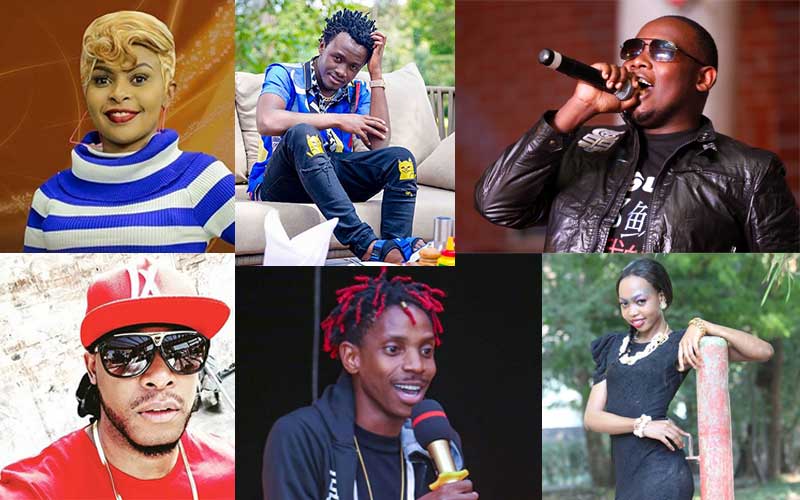 There is a reawakening. It is like a revolution.
Musicians are releasing more music videos than we have ever seen in the local scene before – quality world class videos for that matter.
Our comedians have taken the joke a notch more serious. And so has the fashion and modelling industry that saw Kenyan acts bring glory to the country at the international stage late last year. Something new is in the wind.
Nameless and Wyre are teaming up with much younger artistes to create a beat. Prezzo and Nonini are back in the scene with a collabo.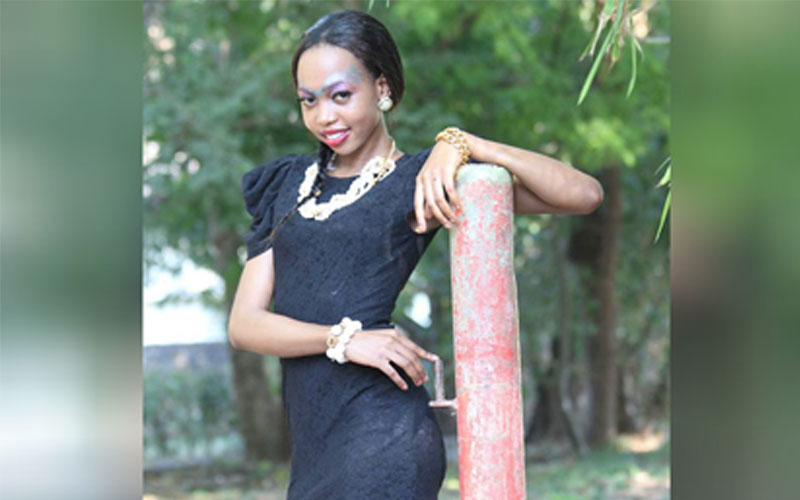 So is the reemergence of Meg C to boost the Coastal scene that was almost getting forgotten. Comedians have joined the new Black and White movement.
Gospel artistes have created new strong partnerships. Sponsors and partners are ready with mega deals and big money.
Fans are ready for more. And the media is set for the buzz! These are just but signs of the recreation that is taking place in the Kenyan showbiz scene, changes that will largely shape up the showbiz scene this year.
The Wasafi and NRG Wave New Year concerts were among the biggest concerts of the season with the Ali  Kiba and Sauti Sol Mombasa NRG concert attracting about 10,000 fans while the Uhuru Gardens Wasafi bonanza had about 7,000 in attendance.
The irony of it is that the two shows had Diamond and Ali Kiba, as well as their cronies, as the main acts, unwittingly confirming Tanzanian artistes' dominance in the local space last year.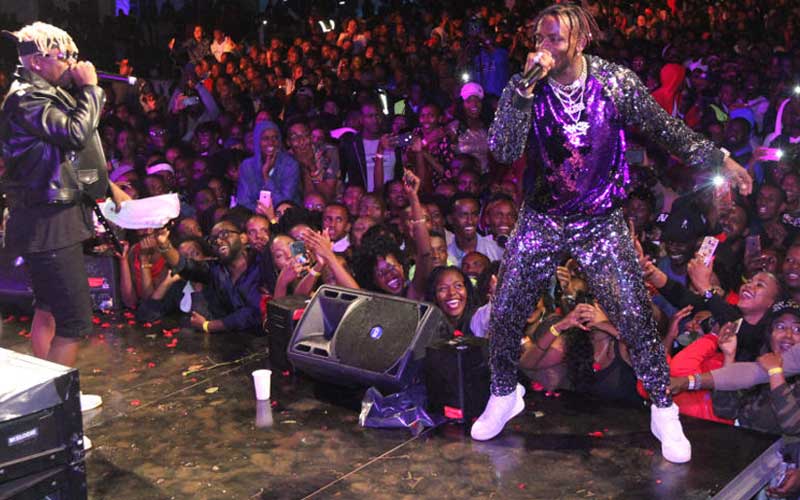 The reality is that as much as the Nigerian overstay remained the main focus, led by Wasafi, Tanzanians made a strong presence such as was experienced during the days of Mr Nice, about ten years ago.
With more catchy lyrics embraced by hooky refrains, which has been the niche in the new Bongo sound, Tanzanian artistes deliberately flooded and dominated the market with more organised strategies and structure.
They raided the TV and radio space, winning the hearts of millions of fans before staging mega concerts in almost all the leading Kenyan towns and making Kenya their one stop shop away from their troubled homeland.
They invested in housing, that showing a sign of their intendent stay…They even married our girls and befriended the rest before the political class embraced them as our very own. That is how it all got out through the window.
But that was not all. Something else was and is still in the making. While Mombasa and Nairobi was a buzz with the two secular shows, thousands in the counties were embracing the new gospel move, one of the major waves we must be watching this year.
It is no longer about the Groove concerts. Far from it, it is no longer about the gospel units that used to exist with strong presence on TV shows and on the road gigs. It is a new alliance between individual artistes who are changing the status quo to redefine the showbiz arena.
"I think we are back to where it all started. The spirit of unity among gospel artistes is back and we are seeing more musicians embrace each other to create big concerts such as was witnessed at the end of the year. There realignments should be such a force that redefines showbiz this year," says Rufftone whose Lampstand Music stable has enlisted a host of established and upcoming artistes in an upcoming countrywide tour.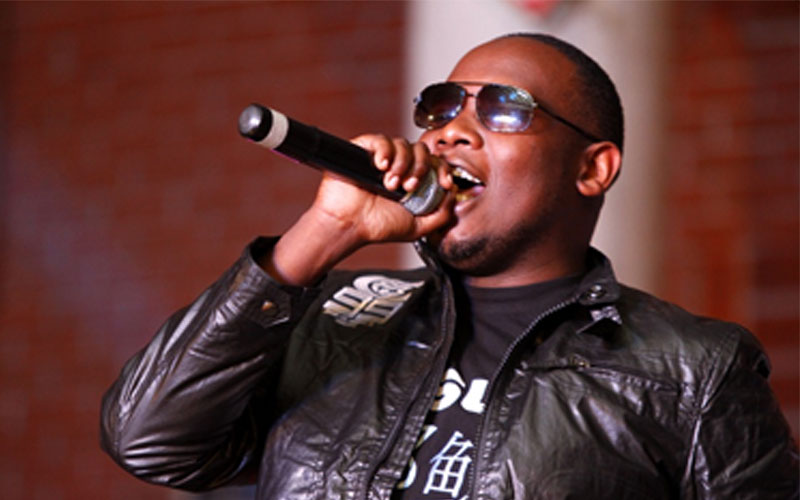 Rufftone has teamed up with the likes of Evelyn Wanjiru, DK Kwenye Beat, Daddy Owen, Krystal, Sukuma Bin Ongaro, Ole Willy, Pastor Timothy Kituyi, Hopekid, Fidel, Slejj and Otezzy to form a strong gospel wave that is said to be attracting other major players in the industry.
"It is not like we are segregating ourselves and working alone. We are setting the pace and opening ourselves to other players. I am even talking to people like Mercy Masika who is in the same spirit of growing the gospel entertainment scene.
"We are recording more gospel artistes, nurturing more talent and ensuring that our fans are not short of content as it has been claimed to be the case in the recent past," Rufftone, whose stable has acquired a state-of-the-art sounds and events system remarks.
Like Rufftone, Mercy Masika has also transformed from being just a performing and recording artiste into events management complete with a team of specialists behind her.
She seems to be commanding quite a huge following having managed to pull together big acts Solomon Mkubwa, Victor Mbuvi, Janet Otieno, Eve Bahati, Pitson, Wisdom, Stephen Kasolo and Ndilima into her New Year Makueni – Wote town – mega concert.
Bahati and his EMB records movement is another force to watch. Having outrightly distanced themselves from the Groove Awards last year after a frictious spat with the organisers, the Bahati-led team has been working on a strategy to control not only the gospel scene but also the entire entertainment scene.
With a strong partnership with the likes of DJ Mo and DJ Sadiq, the young focused events newcomer seems to be a force to reckon with. He hosted thousands in his EMB records Thika stadium gig, coincidentally a show that had the Groove Awards blessings.
"This year, EMB records will be going into more events gigs away from the usual performance invites," says Bahati who runs his own studio and reality TV show. He is in the process of acquiring sound system and events equipment to help him take full control of his events.
"It is good to have a good structure on how things work and it is therefore good to make alliances to help you push each to achieve your vision. We are working with like-mind stables to ensure that we bring in a new shift in the entertainment scene this year," Bahati notes.
"We will be hosting a number of concerts that will feature international artistes. We will also be working towards achieving a bigger East African image in our quest to go international. Basically, we are taking a step at a time," he affirms.
There is also the new Black and White movement, a new talents promotion movement led by Gor Ssemelang'o whose first project has been to unite and promote comedians.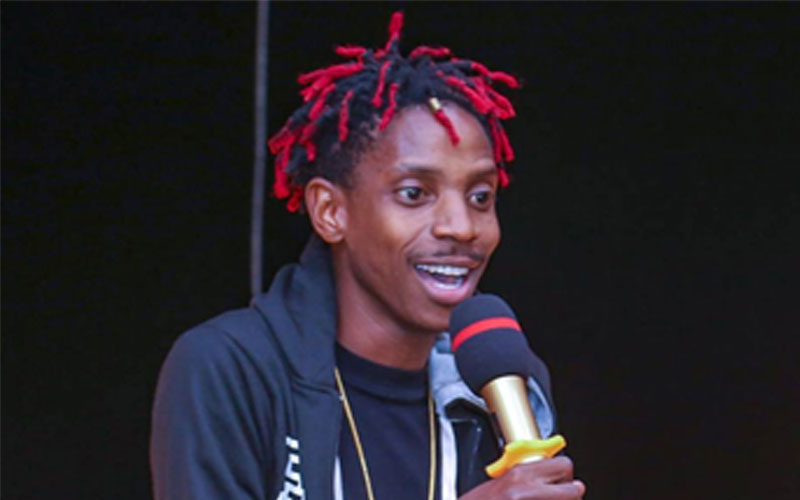 Probably the biggest move in the comedy world since Churchill started nurturing young comedians in Kenya about 15 years ago, the Black and White movement is set to start a comedy talent show that will see the sector's big wigs such as Eric Omondi, Chipukeezy and Fred Omondi among others stage shows in major towns besides taking the game to the United States of America (USA) where a major comedy tour has been planned for mid this year.
"All these guys (comedians) are big brands that the Black and White volunteer movement has decided to promote.
The reason why our showbiz industry is being overtaken by Nigeria and Tanzania is because individuals and organisations have not been helping in partnership, especially in giving financial support ensure that creative ideas are actualised. I am working with a number of partners to ensure that our artistes make good returns from their efforts," says Ssemelang'o.
But even as these new moves enhance hope that the showbiz industry is headed towards a good direction, some secular artistes are still on a warpath mood.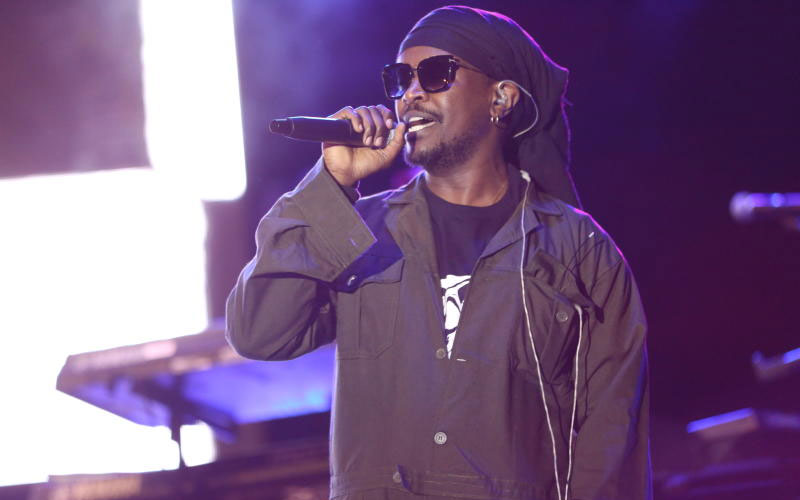 Nyash for example recently took on radio and TV presenter Willy M Tuva criticizing him for supporting Bongo stars more than Kenyan celebs.  Hip hop Khaligraph also made similar claims last weekend.
"I think other than discussing how Nigerian and Tanzanian artistes are clouding the local media space, our musicians have the obligation to work with local deejays and showbiz media personalities.
They expect to be treated special with their songs getting played yet they have no time to sell their agenda to those they expect to help spread their popularity. This is a two way traffic," says a showbiz writer who asked not to be named.
And with this, the local showbiz acts should also embrace new trends to be at par with the direction the entertainment scene is moving to.
"I think this thing about having a Kenyan beat or Kenyan sound should be rethought. Our fans are open to a wide variety of sounds since the world has become a small village more so music talking.
To compete with the rest, we should embrace dynamism, do more collabos with artistes from other countries and have a more open approach to entertainment. By doing so, we will be attracting a wider fun-base hence more space to sell our work," concludes Vivian.