The other day, KTN's Maisha Mzuqa presenter Jamal Gaddafi graduated with a degree in Journalism from the Kenya Methodist University.
It was only a month after another celebrated lifestyle personality Lucia Musau earned her Business Administration master's degree at the United States International University (USIU) - Africa.
We also have Kambua who received a Bachelor of Arts in Music degree at Ambrose University College, in Calgary before taking a summer performance program (certificate) at Berklee College of Music in Boston.
Then there is Victor Mbuvi who was at the University of Sunderland, in the United Kingdom taking his master's degree in Computer Based Information Systems after leaving Moi University with a Bachelor of Science degree in Physics.
These four are among the few brainy celebs who have taken courses that are in line with their studies.
More often than not, our entertainment stars end up changing the direction of their careers once in campus.
Even so, some use the knowledge from campus as well as the papers as a backup for their choice showbiz career.
Bien Aimé Baraza - Journalism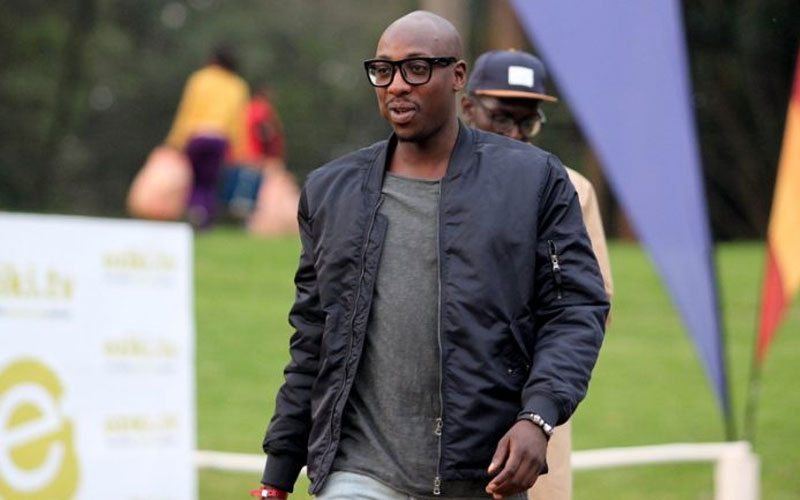 The Sauti Sol star who doubles up as a songwriter and guitarist is a key figure in the award-winning music group, one of the biggest African music exports.
An alumni of The United States International University (USIU) - Africa, the hunk could be somewhere in a media house writing or editing newspaper content as he studied Journalism and Media Studies before opting to for a career in music.
Probably his media marketing skills are one reason why his group has maintained good publicity over the years.
Dj Tabz - Law
DJ Tabs is one of the best female DJs in the country. She is currently working with one of the biggest deejay units in the country - System Unit.
However, Tabz had taken a different career path before thinking of showbiz as she graduated from the University of Nairobi with a Law degree thinking of becoming a lawyer.
Indeed, she has been successfully admitted to the bar but all we know is Tabz on the decks.
King Kaka - Accounts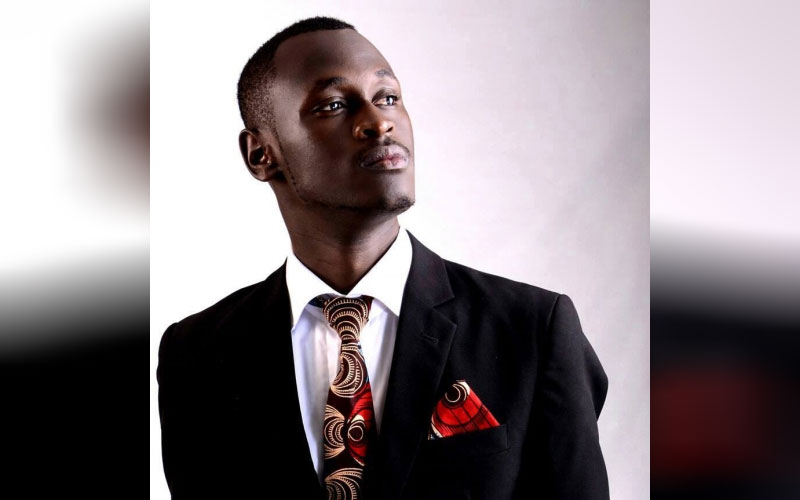 Picture this lyrical genius somewhere inside a bank working as an accountant. Probably, we should connect his entrepreneurship abilities and those suits he likes wearing to this one.
An established singer and stable owner, King Kaka went to the Kenya College of Accounts to study accounting.  
Adelle Onyango - Psychology
There is a lot of psychology issues that go on in the mind of a radio and TV presenter. Sensitivity and generally the need to understand mental atmosphere is key.
Adelle, the new queen of radio is one of the few celebs who took a course that is in line with what they do. She is a former student at USIU - Africa, where she studied Journalism and Psychology.
Crème De La Crème - Computer Science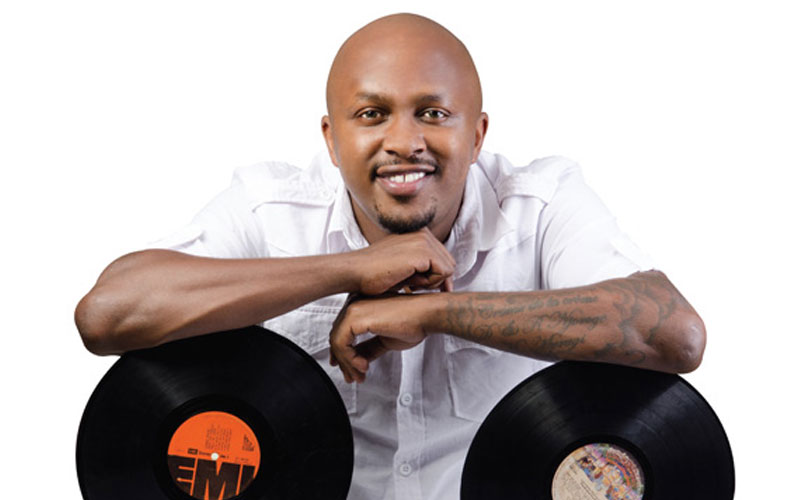 Sometimes he comes across as a journalist as he has great writing skills. He is also a good software systems guy and that tells you why he is a good creative.
However, the Epic Nation founder - who is both a DJ and a singer, joined Kabarak University where he got a degree in Computer Science.
Nick Mutuma - Business Administration
Nick is one of the most successful actors in Kenyan showbiz. He started his acting with humble beginnings from the days of the TV drama series Changes to the award winning series Shuga.
Other than entertaining us on our screens with amazing movies and production the lad holds a degree in International Business Administration from the United States International University (USIU) - Africa.
Brenda Wairimu - International Business Management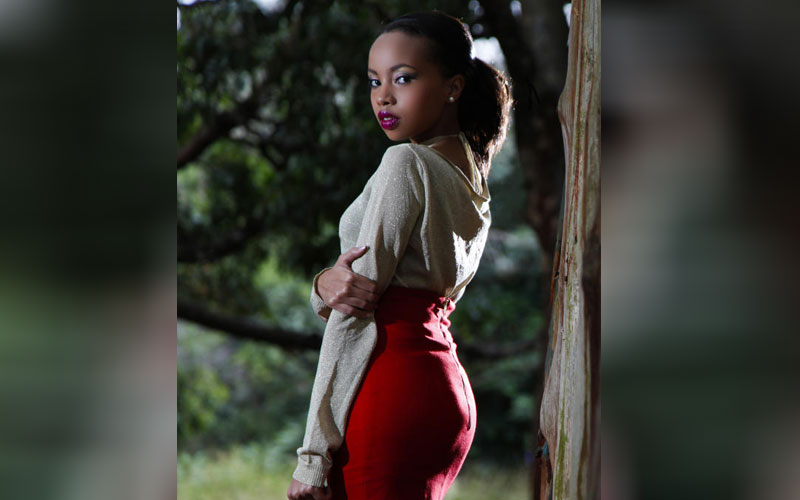 When we first heard of Brenda, she was a doe-eyed girl on the series Changing Times, which used to air on KTN.
She branched out and horned her acting skills in the television series Mali. She also does a bit of modelling and recently tried out her hand at theatre in the mass production, Sarafina.
What many do not know is that Brenda holds a degree from the United States International University in International Business Management.
Polycarp Otieno - Computer Science
Many know him as 'Fancy Fingers' for his skills on the guitar in one of the best musical groups in the country, Sauti Sol, but Polycarp Otieno has more to offer than just his talented fingers.
He managed to brush up on not just his music but his books as well, getting a degree in Computer Science from the Jomo Kenyatta University of Agriculture and Technology.
He, however, decided to focus completely on his music and going by the strides and successes Sauti Sol has had over the years, we reckon he has a pretty good head on his shoulders.
Willis Austin Chimano - Journalism
Ladies love his deep unique voice. That aside, his love for music is immense and he has won various awards in that field.
Chimano, the lead guitarist and current producer of Sauti Sol is an alumni of the University of Nairobi. He graduated with a degree in Journalism and Media Studies but just like his counterpart Bien, he took up a career in the music industry.
Sarah Hassan - Actuarial Science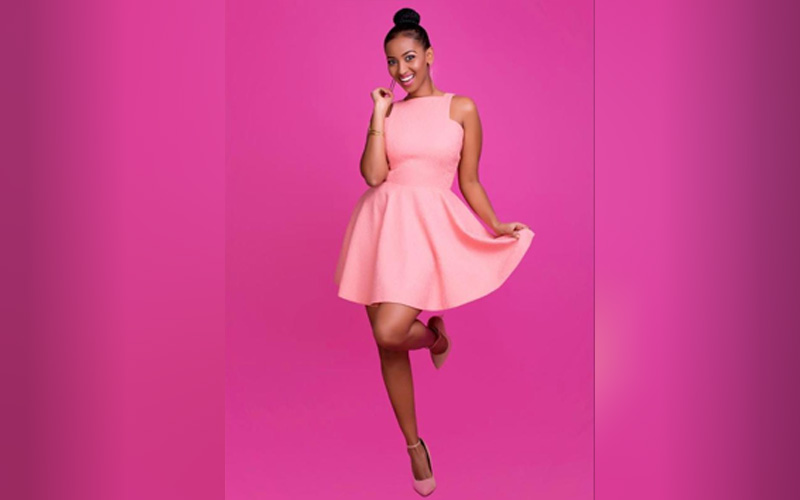 Sarah Hassan has been lighting up our screens since the days of Tahidi High where she played the role of Tanya and since then, a lot has changed, including her marital status.
She even moved to the United States for further studies but before all that, she had gotten a Bachelor's degree in Actuarial Science from the Jomo Kenyatta University of Agriculture and Technology.
She admitted that ever since she was a young girl, she always wanted to pursue Film at the prestigious New York Film Academy, which is exactly what she did.
Elani - Law and Actuarial Science
The music trio of Brian, Maureen and Wambui are not only beasts on a musical stage but are also quite brainy.
When they are not busy in the studio, Maureen and Brian are certified lawyers, both from the University of Nairobi.
The two have a Bachelor's Degree in Law while Wambui is a graduate from the same campus with a degree in Actuarial Science.
Elani, who recently made a comeback in the music industry, are a true representation of beauty and brains.
Corazon Kwamboka - Law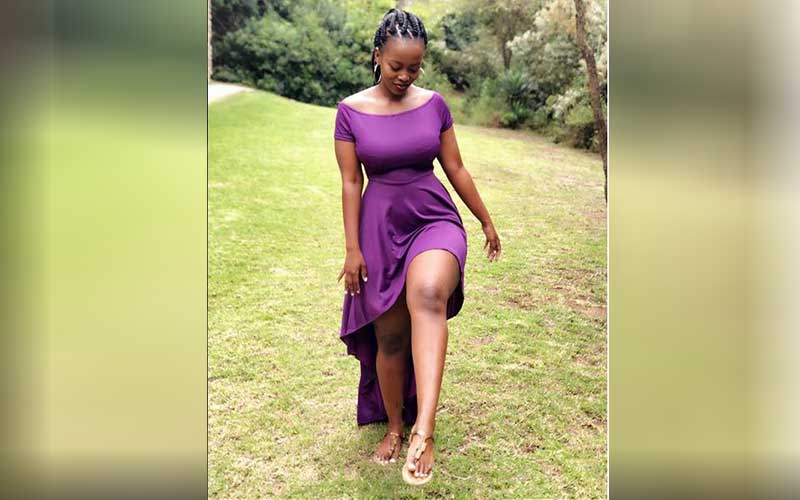 She came into spotlight as a socialite and since then, that is how many people know her. She is a hot girl who likes posting photos of her adventure trips and escapades, something her followers like.
Whether she is breaking up with a boyfriend or just having a simple outing, she is never shy of letting the world know.
After making a short stint in Nairobi Diaries, Corazon has kept us warmed up with her daily adventures via social media updates.
But don't judge her as idle and just a 'socialite' because she actually pursued Law at the University of Nairobi and she can take up 'learned friend' assignments anytime she likes.
Holy Dave Muthengi - Business Administration
He is not only a gospel singer but also co-hosts Bambika on Citizen Television alongside Kambua and DJ GG. HD, as many call him, is actually a lecturer at African Nazarene University.
Prior to that, HD took Computer Science at Daystar University. He is also a Masters holder in Business Administration from USIU - Africa.
More to that, the hunk has a doctorate in Entrepreneurship from Africa Nazarene.
Fena Gitu - International relations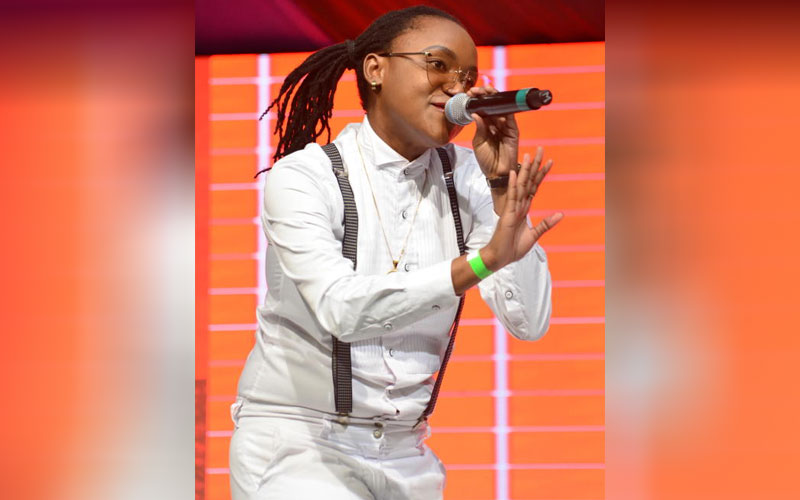 She is at the top of her singing career at the moment. Fena Gitu is a household name in the Kenyan music industry who also doubles up as both Marini Naturals and Smirnoff's brand ambassador.
This 'fenamenal' woman is an alumni of the prestigious USIU - Africa.
Joanna Kinuthia - Commerce
Many know her as a video and content creator of beauty and lifestyle. She has earned her fair share of fame thanks to her many make up tutorial videos which has increased her social media following.
Joanna holds a degree in Bachelor of Commerce from Strathmore University. The beauty once said in an interview that she quit her job in her area of expertise to start blogging, which is surely paying off.
Patricia Kihoro - Psychology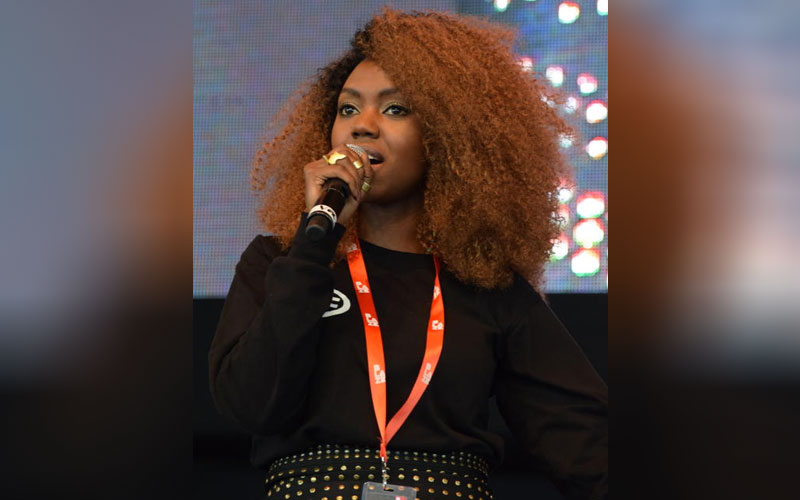 Her fame rose after she participated in Tusker Project Fame. She is now a presenter at Homeboyz Radio, a fashion favourite as well as an MC.
Patricia, just like many other celebrities studied Psychology at Moi University.  The fun, free-spirited lady is a jack of all trades who enjoys her work no matter the field she is working in.
Nameless - Architecture
He is one of the biggest names in the entertainment industry and together with his celebrity wife Wahu, they have been branded the Kenyan showbiz couple.
Their success reflects their great brains. Nameless is a graduate of the University of Nairobi where he studied Architecture. Wahu was taking Math at the same institution.
Tracy Wanjiru - Law
This brainy and gorgeous TV and radio host first landed at the University of Nairobi to take Law. However, she later discovered that she neither had a passion nor drive for it.
She opted for Communication - at Daystar University.
Would you like to get published on Standard Media websites? You can now email us breaking news, story ideas, human interest articles or interesting videos on: [email protected]