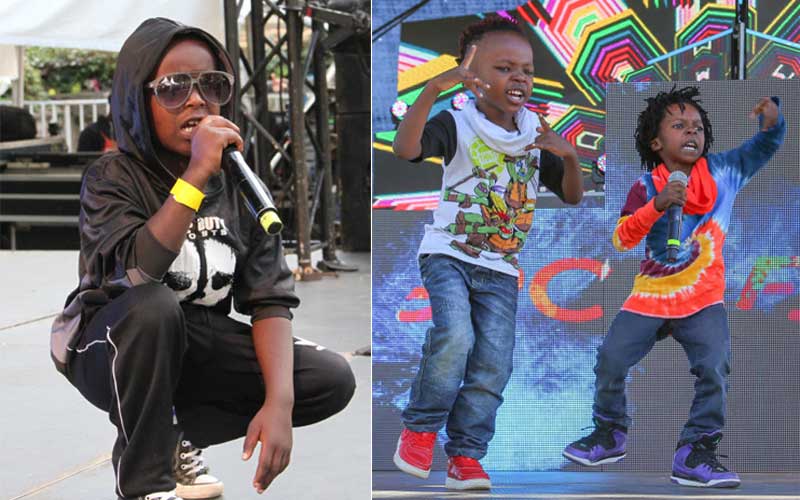 Chastar
At the age of only ten years Chastar is already a star, burning with unbridled passion and determined to make it big in the music industry.
This amazing soul who comes from Mombasa is a force to reckon with. He recently released his single Nashukuru, which is currently getting some good airplay with its melodic spectacular beats and lyrics that will definitely leave you singing along and totally gob smacked as to whether it's a kid behind the song.
For the few years he has been in the industry the young lad as already bagged a couple of accolades including; Young Achiever under 12 years Award 2016 by Ministry of Youth Sports Culture and Gender (Mombasa County) as well as Most Outstanding Young Star Award at the Pwani Celebrity Awards.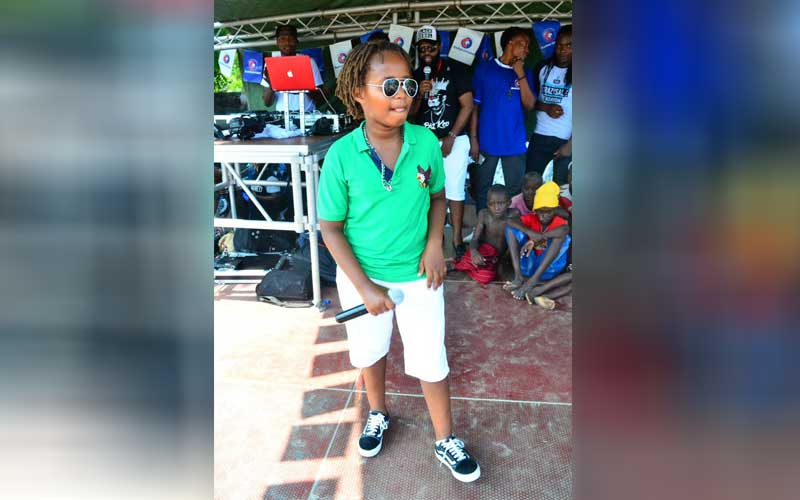 The young promising lyricist is on the verge of releasing his debut album and this will not only see him as one of the youngest celebrated star but it will go down the history books as the first artiste under 11 years in Africa to release an album.
It is a collection of inspirational songs that are daring and promising new take on contemporary beats with the simplicity of music that influenced him as it heavily draws from hip-hop and R&B all blended together into an interesting fusion of Afro-beat.
This project it's not only about Chastar breaking into the industry, but it is a safe, educational, family-oriented idea that talented other talented stars will have an opportunity to gain knowledge from about the music business and connect with major players.
Amani G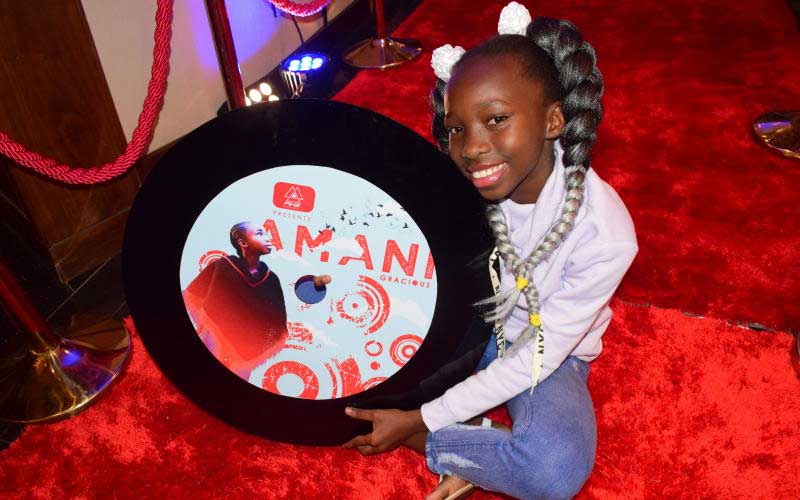 We all remember her from when her rendition of Alicia Keys' Girl on Fire that went viral on social media. Gracious Amani, whose stage name is Amani G, is signed under Pine Creek records.
The 13-year old secured a mouth-watering deal with the recording stable, which saw her go home smiling with the knowledge that her tuition had been catered for all the way to the university under the same stable.
She has already recorded a collabo with Vivian, In Love and her newest song Sitasahau, is already on rotation in local media stations.
Dantez
Dantez is a 14-year-old Kenyan rapper and gospel singer who started at an early age of 10.
His resilience and strict upbringing by her mother who initially was not very receptive of the idea of him delving into music was to land him a multi-million shilling music deal after he was rescued from the streets where he was singing to make end meet.
His singles Nishike and Nibariki hit the airwaves a few months ago.
His story hasn't been all glossy as is the case with many of his age mates- while he was in class five back in 2014 his father passed on and left him with his jobless mother and two sisters.
Keep It Real and I Am Blessed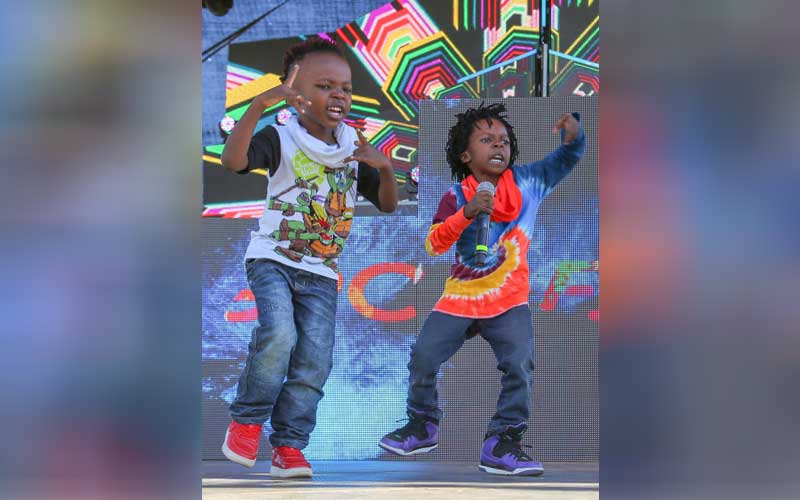 By now we assume everybody knows Eko Dydda's sons. The Vidole hit maker has been nurturing his sons into rapping and music in general and doing a good job at it.
His two sons, Keep It Real, 6, and 'I'm Blessed, 4, have already done couple of songs already. I'm Blessed is already working on a new solo song.
Leyla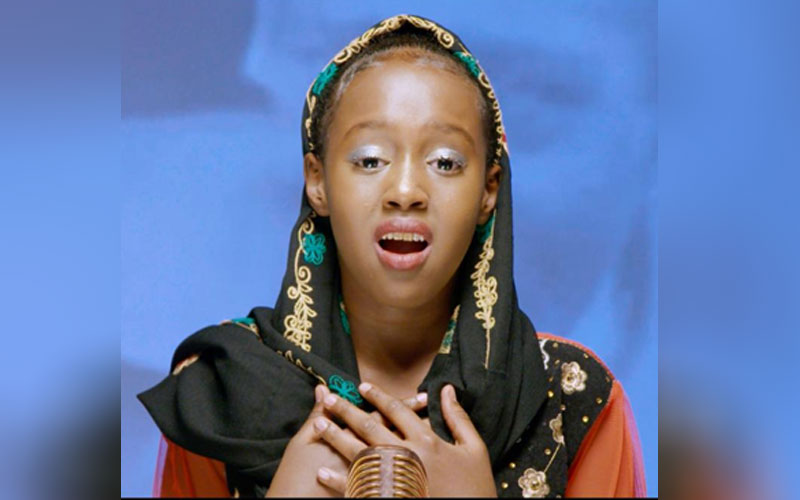 Fast rising teen singing sensation Leyla, 13, hit the headlines a couple of weeks ago when she released her first ever single, Wimbo wa Historia, a masterful rendition of the famous Kenyan patriotic song of the same name, originally written by Enock Ondego.
The KCPE candidate, who finished her last paper yesterday, describes herself as a sanguine; she is a talkative and jovial girl, her biggest musical influence being the late Whitney Houston.
Juala Superboy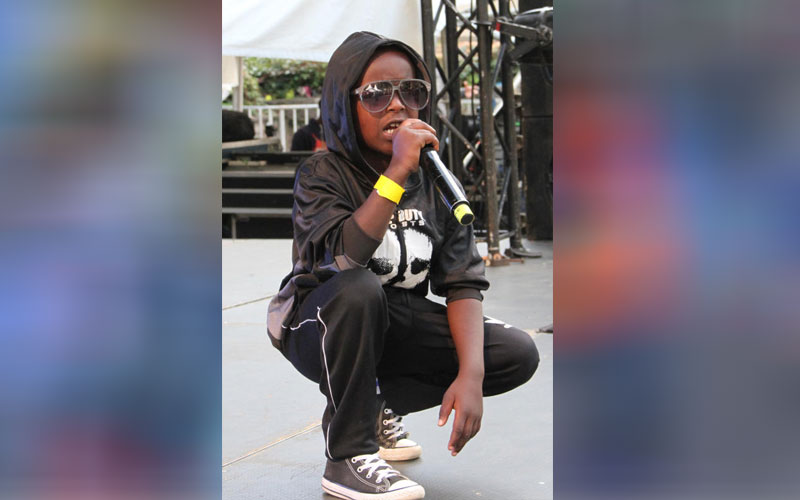 This 5-year-old rapper from Mathare started rapping at the tender age of three.
The class one pupil who is currently riding high with his single, Faya, shot and produced by Kaka Empire, came into the limelight after he was featured in a popular comedy TV show and had the guts to actually go head to head with Khaligraph Jones where Khali met his match.
Ephy Young
Ephraim Munene Mugambi, a form two student took the airwaves and the gospel industry by storm.
The super talented young artiste has not only bagged several nominations in top Kenyan awards but he has also emceed for Groove Party.
Ephy wants to be an international gospel artiste, which will be testimony to the existence of young talent in the gospel industry in Kenya.
His journey started while he was still in kindergarten where he would lead the parade in singing.
The past few years has seen this gospel artiste release songs like Alinipenda Bila Doh, Ebenezer, Umekuwa Mwema, Only You, and he has featured in the Dhambi Inaboo remix alongside Blessed Jo and Wololo Yaye with Rufftone.
Chris Mwenyeji
Chris Mwenyeji is a five-year-old rapper who also dabbles in spoken word. He is a member of Wahenga Wenyeji band, his father's band, which has evolved into a family band with father, son and daughter Esther, aged nine.
Chris joined the band after his talent was discovered in nursery school. It took a while to sync into the unique band, which entertains revellers with live performance in and around Nairobi.
Armed with his harmonica Chris has performed in various shows and is definitely on his way to stardom.
Marc Smith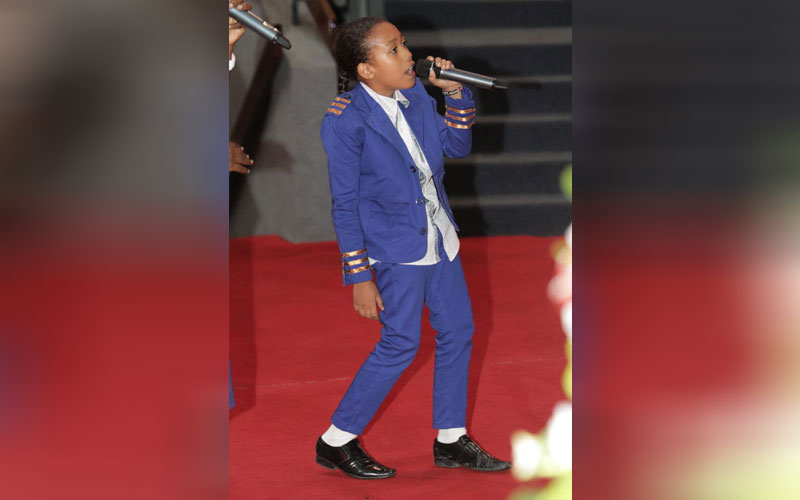 Back in 2009, Pulse discovered Marc Smith who was then three years old and his sister Laura during the Mombasa Got Talent competition.
Marc Smith now one of the most popular young musicians in Kenya. He has graced a number of national festivals at the invitation of the president.
Not so long ago, after a performance, the president even offered him a ride as the First Lady applauded him as a brilliant kid.
"I'm glad that Pulse, through the editor Stevens Muendo discovered me and gave me a platform to grow together with my sister Laura," Marc says.
Would you like to get published on Standard Media websites? You can now email us breaking news, story ideas, human interest articles or interesting videos on: [email protected]
Related Topics