Times in hip-hop have really changed. Gone are the days when it was all about how many bars you could spit. Being hard-core was considered cool and spending some time in jail did not hurt your resumé either.
The new wave of rappers have evolved a sub-genre known as mumble rap. In mumble rap the lyrics are unclear but the use of the term has expanded to rappers that put little emphasis on lyricism.
It is also referred to as emo-rap or sound-cloud rap. Not only are rappers in this era difficult to understand, they have a style which is bizarre.
They have face tattoos, enjoy cross-dressing, dye their hair in a range of different colours, have tons of piercings and names starting with 'Lil'  from Lil Uzi Vert, Lil Yachty, Lil Pump, Lil Skies, Lil Xan and many others.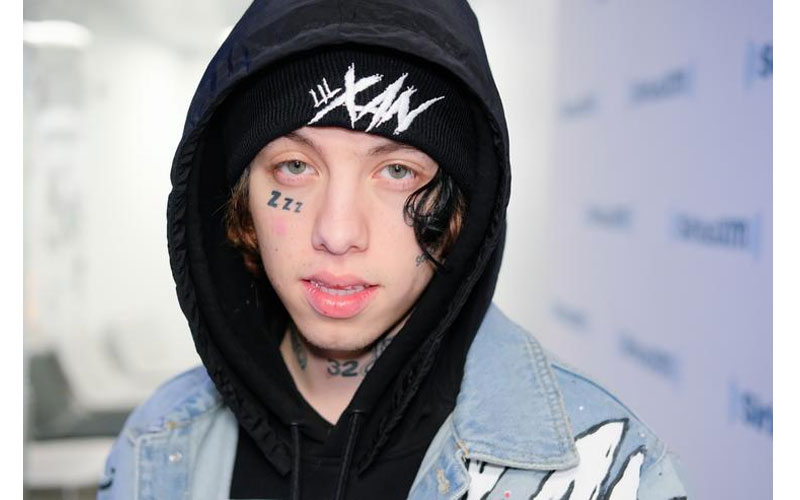 Rapper Lil Xan argues that this is an expression of his individuality and he should not be criticised for his personal choices.
"I like playful beats, xylophones, whimsical sounds of Bobby Johnson productions. It's a product of me; me being a little immature sometimes and childish," he says.
The music is also very dark as they rap about a host of troubling topics such as popping pills and attempting to commit suicide.
Whereas hip-hop celebrates its rough edges and expresses aggression and support for money, crime, sex and drugs, everything has its limits and some critics feel it has a negative effect on the psyche of young people.
"The whole point of rap is articulation. If people cannot hear what the rapper is saying, I do not think we can call it rap. Even if someone is rapping fast, every word needs to be heard. I think they are dope artistes. Like all artistes what they create is art and it so happens that their business model works for them and is something to emulate. I respect their hustle," says rapper Tunji.
"I do not think mumble rap is dis-respectable to black culture. I think they are trying to find their place in music," he says.
His counterpart Barak Jacuzzi has an entirely different opinion on the whole game. "Look, in general, I like good music. I am a fan of good songs and that is the one thing I can't compromise. Music must communicate," he notes.
He, however, insists that the 'Lils' in the game are not really his favourite.
"They are not really among my top acts but hey, I still love Wiz Khalifa and Migos and they have face tats too. For me, it just depends on the person and his art and not the looks."
Aside from the dark themes, the credibility of mumble rappers has been brought to question by pioneers in the rap game such as Eminem who even took some time to diss mumble rappers in his new album Kamikaze.
"Lil Pump, Lil Xan imitate Lil Wayne/ I should aim at everybody in the game, pick a name/ I'm fed up with being humble," Eminem sings.
Lil Uzi Vert came under fire after he chose to wear a dress and carry a purse.
He, however, defended his decision: "I bought everything in the men's section. There's nothing else to buy, I bought everything, literally."
Mumble rap has positioned itself as being about good vibes and taking life easy. It pits itself as a genre of zero judgement and staying away from negative vibes. Mumble rappers are undeterred and continue to make more chart-topping music.
Would you like to get published on Standard Media websites? You can now email us breaking news, story ideas, human interest articles or interesting videos on: [email protected]