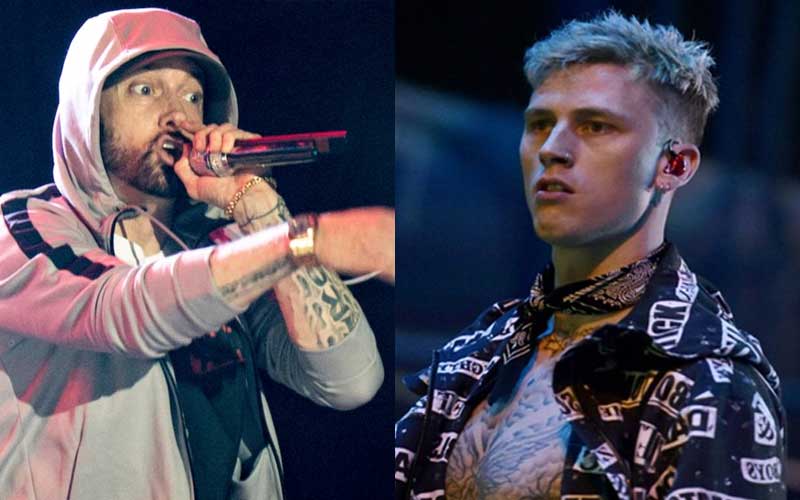 Epic feuds and hip-hop are tied at the waist, coming from the streets where rap battles began. Some stars, like Eminem, owe their street-cred to their prowess on the rap battle front.
In the 1990s we had the arguably most notorious feud, the East Coast/West Coast beef that saw a couple of rappers gunned down, including the two most critically acclaimed rappers of all time Tupac Shakur and The Notorious B.I.G.
After Notorious B.I.G died, Jay Z and Nas who were the topmost contenders of the throne as the best East Coast rappers took on each other, a feud that rolled down all the way to 2005 when the two accepted a truce.
This was not the end of this feud though as Canibus and LL Cool J were also entangled in the East Coast vs West Coast saga and they traded barbs on tracks before things escalated to the point where even Mike Tyson got involved.
There have been numerous such occasions including the recent beef between Pusha T and Drake, which has been taking different shapes every day. The beef season is back with rappers getting into each other's face, although it never degenerated to drive-by shootings after several highly-publicised Hip-hop Peace Summits.
Whether you love them or hate them, animosity and rivalry help the hip-hop world go round. These are some of the latest brewing rivalries.
Eminem versus Machine Gun Kelly and G Eazy
Despite Eminem getting into loggerheads with many other people including Ja Rule, DJ Akademiks and Joe Budden, the most conspicuous beef has been among these three. Not all with each other, but all at the same time, making for a whole tangled web of confusion.
Last month, Eminem dropped his 10th album, Kamikaze, where he mentioned MGK. The two rappers have been beefing since 2012, when MGK, now 28, tweeted that Eminem's daughter, Hailie, who was 16 at the time, was "hot as (expletive)", which MGK has said got him blackballed in the industry.
Their feud caught fire again when Eminem took aim at the rapper in Not Alike, a track in the new album, Kamikaze, and MGK in turn slapped back with Rap Devil.  And on Killshot, Eminem insults MGK's appearance: "How you gonna name yourself after a (expletive) gun and have a man bun."
G-Eazy, out of nowhere, side swept MGK with a shot of his own on a song called Bad Boy, in which he refers to MGK as his "mini-me". He mocks MGK's album sales and being jealous of his on-and-off relationship with Halsey. That very same day, MGK dropped a freestyle diss coming for G-Eazy. His shots: G-Eazy copied his blonde hair. He also posted an Instagram photo of himself and G-Eazy side-by-side, saying G-Eazy is his mini-me, not the other way around and that G-Eazy has been lying.
Cardi B versus Nicki Minaj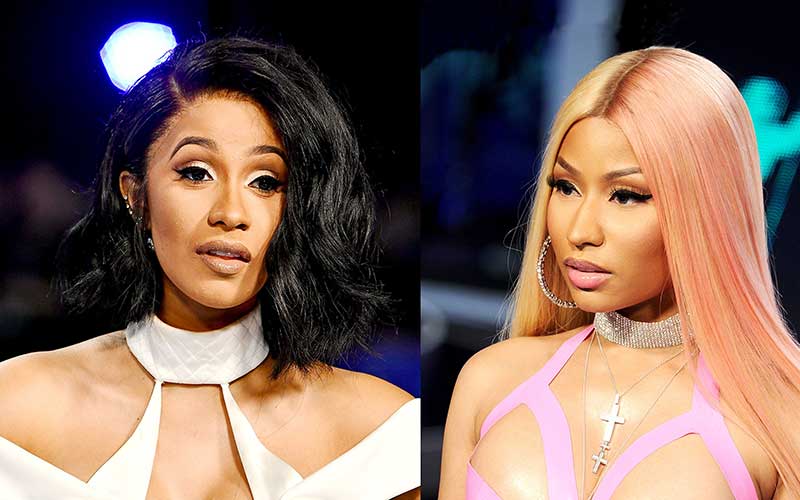 These two collaborators-turned-rivals made headlines once again after they got into a heated altercation during the New York Fashion week where Cardi threw a shoe at Nicki. This marked the escalation of a feud that's played out in song lyrics and social media posts. At the root of their rivalry is more than just interpersonal hostility, it is the misplaced idea that rap only has room for one female star at a time.
Even though their rivalry has escalated, both Minaj and Cardi have acknowledged that their feud has been egged on by third parties who think the rap world isn't big enough for the both of them.
Drake and Meek Mill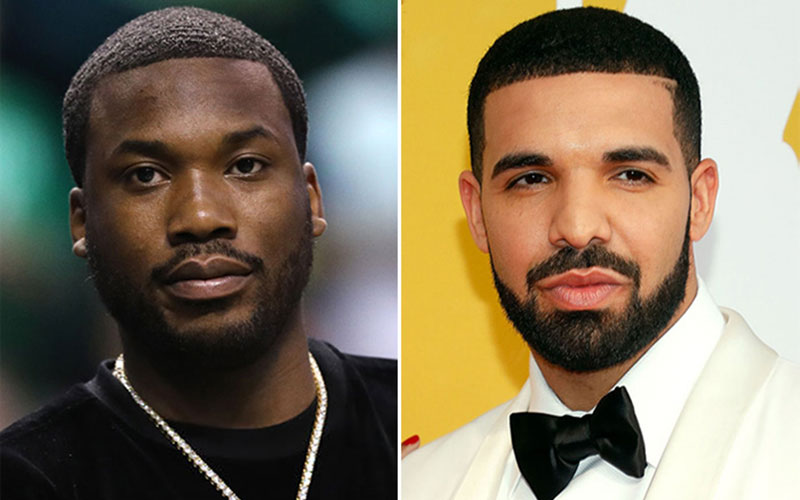 Three years after Drake and Meek Mill volleyed high-profile diss tracks at one another, the two rappers finally quashed their long-standing beef last week and Drake actually brought Meek Mill to his concert and they both performed together.
Stemming from Mill's accusations that Drake employed a ghost-writer for his guest verse on R.I.C.O, Meek Mill turned to social media to call out Drake, who responded with a pair of devastating diss-tracks, Charged Up and Back to Back Freestyle. Meek Mill would fire back with Wanna Know. It was until Meek was jailed when things cooled off and Drake even campaigned for his release.
This was not the only beef dropped as Nicki Minaj and Lil Kim killed off their long-standing feud, which started way back in 2007 when Nicki released promo pics for her Playtime Is Over mixtape and it looked suspiciously a lot like Lil Kim's 1996 album cover, last month.
Stefflon Don versus Foxy Brown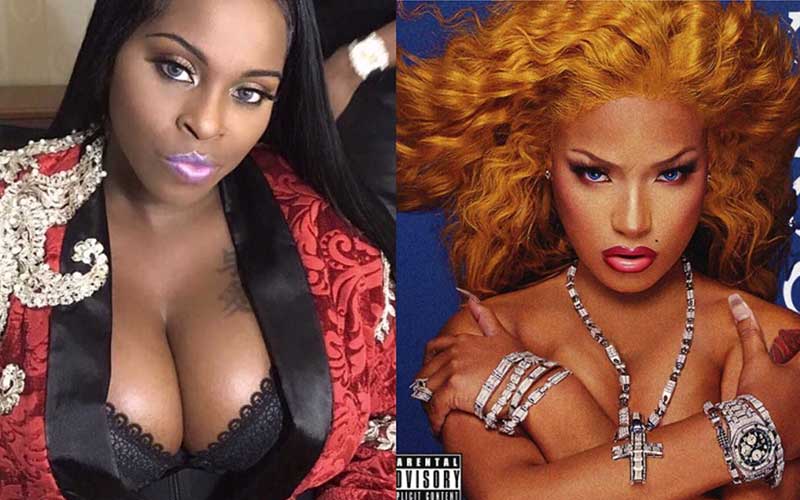 There is a new rivalry brewing between two femcees. This time it is between newcomer Stefflon Don and veteran Foxy Brown.
Stefflon, the 2018 XXL
Freshman realised that it appeared Foxy Brown blocked her on Instagram. Oddly enough, the blocking took place after Stefflon posted her new mixtape cover for Secure, which pays homage to Brown's long-time rival, Lil Kim.
Drake versus Kanye West and Pusha T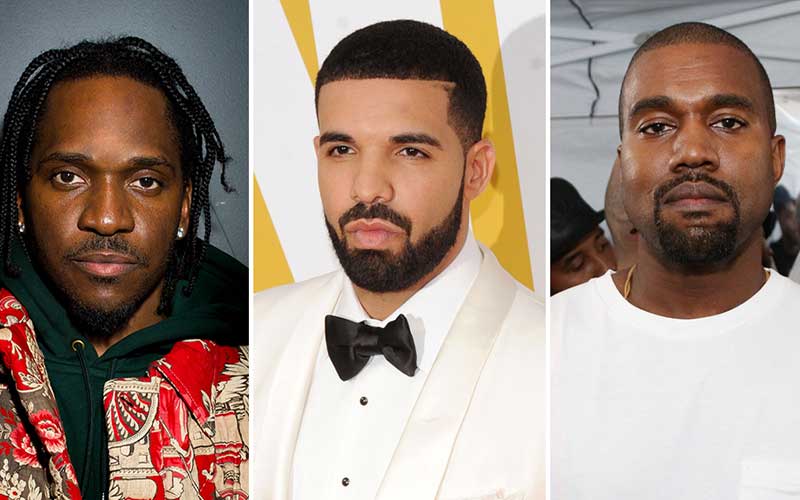 During his tour with Migos in Chicago mid last month, Drake threw shade at the city's native son Kanye West by changing the lyrics to his song Know Yourself to diss the rapper.
There's also the fact that Scorpion, Drake's latest album, is filled with veiled remarks on tracks, like Emotionless and Can't Take a Joke, that are presumed to address Pusha T and Kanye. Drake's beef with Pusha T came to a dispiriting end after Pusha T dropped the brutal The Story of Adidon, outing information about Drake's previously unknown child and unearthing a photo of him in blackface.
Following this, Drake's mentor, J.Prince (along with Kanye West), called for an end to the beef. It's clear though that Drake still has a lot of feelings about how everything went down with Pusha and Kanye, taking the opportunity to call out both in a way that gives him plausible deniability.
Nicky Minaj versus Travis Scott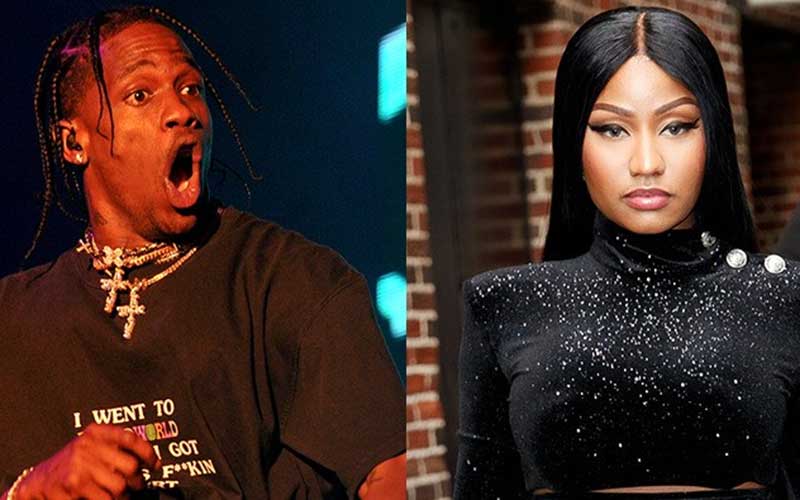 Since the release of their respective albums, Queen and Astroworld, Nicki Minaj and Travis Scott have been quite busy. The albums came out within a week of one another, with Travis's dropping on August 3 and Nicki's on August 11.
The critically acclaimed Astroworld debuted at number one on the Billboard 200 and held the spot when Queen was released, causing Nicki to come in second best. Since then, there have been Twitter rants, awkward red carpet run-ins, and lots of trash-talk.
Tekashi 6ix9ine versus Ludacris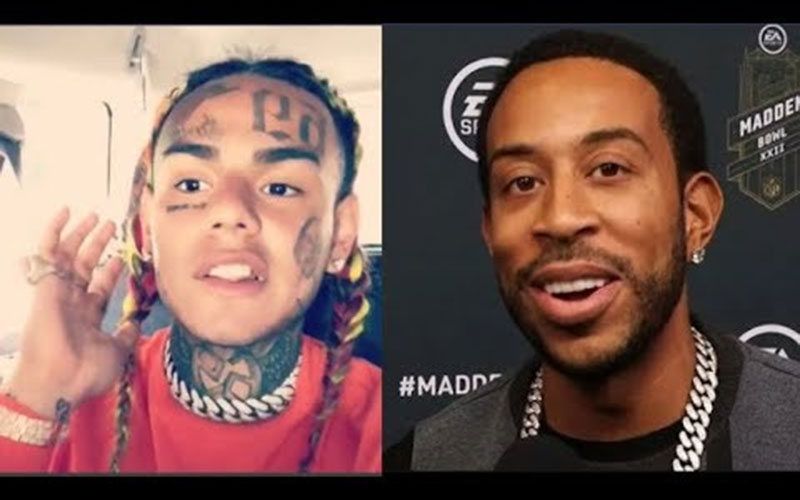 Tekashi 6ix9ine is jumping into yet another feud with a veteran rapper, Ludacris. After Luda took a couple of playful jabs at Tekashi during a segment on MTV's Wild N' Out, the Brooklyn native hit back harder. In a fiery response, 6ix9ine posted a foul-mouthed rant before mocking Ludacris by dressing in oversized mid-2000's inspired clothes and imitating his verse in Justin Bieber's Baby.
Tekashi 6ix9ine versus YG and Chief Keef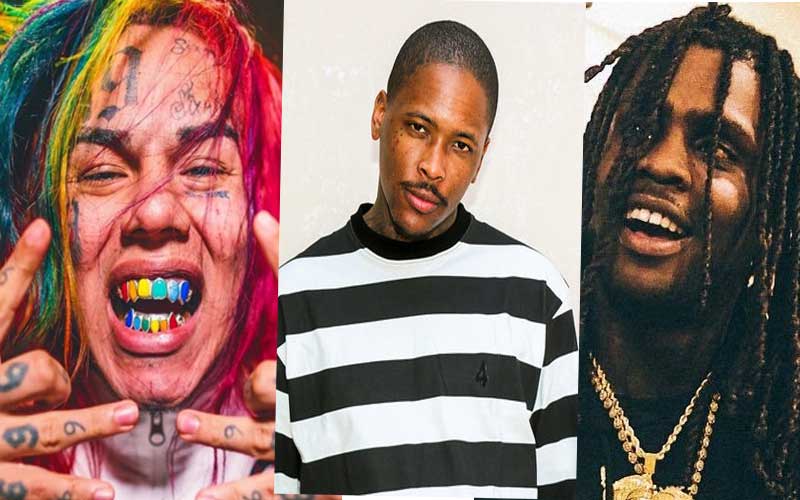 This year Tekashi is undoubtedly the rap's crown ruler of controversy. Since his buzz in late 2017 following the release of Gummo, the rapper has been involved in one rap beef after another, taking on the likes of The Game, YG, Trippie Redd, Casanova, Jay Critch and others. Despite his unruly Instagram antics, he continues to keep a hard-line stance. He once again set his sights on rivals YG and Chief Keef, and he's not exactly bearing the olive branch. In fact, he has only seemed to grow in arrogance.
Azaelia Banks versus Nicki Minaj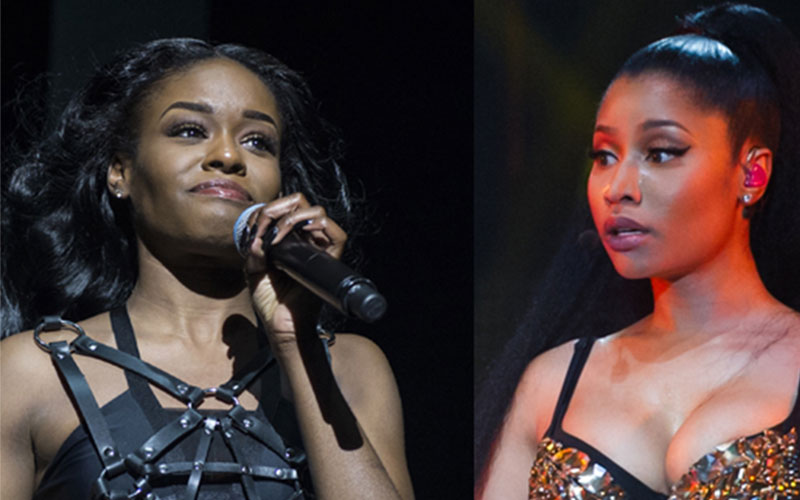 A couple of months ago, Azealia Banks reignited her long-running on-again-off-again beef with Nicki Minaj with a series of tweets criticising the Chun-Li rapper for her costume choice in her Bed video.
The outburst started after Minaj posted Instagram images from the video shoot featuring herself on a beach wearing a mermaid tail. Banks, having posed back in 2012 as a cartoon mermaid on the cover of her debut mixtape Fantasea, took the artistic decision as biting her style and dissed Nicki's execution of the look.
Would you like to get published on Standard Media websites? You can now email us breaking news, story ideas, human interest articles or interesting videos on: [email protected]