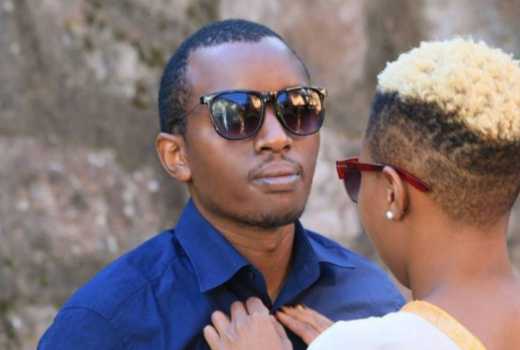 After proposing on live TV last year, Hero Radio CEO Sam West took his relationship with fiancée Vivian a step higher when they held their traditional dowry ceremony last Saturday.
The 'Woman in Love' singer speaks exclusively to PULSE about their love:
Pulse: You have just released your new video Chum Chum, a love song that coincides with your traditional dowry ceremony last Saturday. What is the story?
Vivian: I am a woman in love. The song was actually meant for the ruracio and that explains why I released it two days after the ceremony. It is a love song.
P: Congratulations. Share with us the joy of the event with your fiancé Sam West.
V: Saturday was fun. Spending the day with family and childhood friends and getting into the heart of tradition was quite an experience. This is every girl's dream… to wed. There are many rules I learned on the day, for instance, at that point where Sam had to choose his bride – me - while she was all covered up and camouflaged among other girls.
P: It must have been an anxious moment. Did he get it right?
V: He tried (chuckles).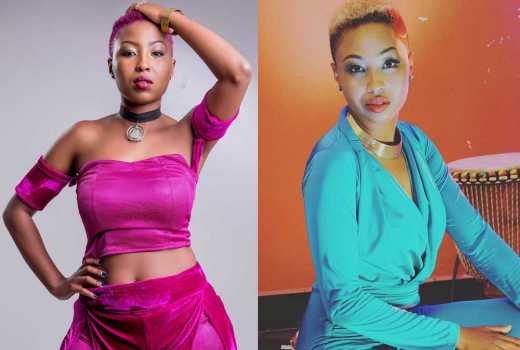 P: That reminds us about the proposal he did on live TV last year. How did this love story start?
V: Well, we were introduced on phone through a mutual friend. I had heard of him but as usual I was unbothered. I had too many 'fisis' in my life anyway.
P: So did he come to you and say he was in love?
V: We started talking on phone. He first expressed interest in my music brand but I was extremely sceptical. Two months later, I accepted to meet him. I knew it wasn't a brand thing anymore.
P: Was it the perfect candle-lit dinner?
V: (Laughs) No! I don't do dinners for the first date. It was a lunch date. During the meeting I was very objective and we spoke about my music and I told him about my plans on how to create a strong brand. I also told him not to try hitting on me as that was not the agenda.
P: Clearly, the real agenda had to come up eventually…
V: He is a very determined man. He was very careful and patient with me. We developed a friendship with each other and along the way I learned that he is a good talent manager.
I also learned that he is the CEO of Hero FM. The fact that he is in media makes it easy for us to work together. We do complement each other in many ways. Besides, he is now my manager.
P: Where do you guys draw the line between work and pleasure?
V: We have learned to separate our discussions. When it's work time, it's simply that.
P: Since you are the new celebrity couple in town, how are you dealing with the attention that comes with it?
V: We are still waiting for that attention.
P: When is the big day?
V: If everything goes according to plan, we should have it before the end of the year.