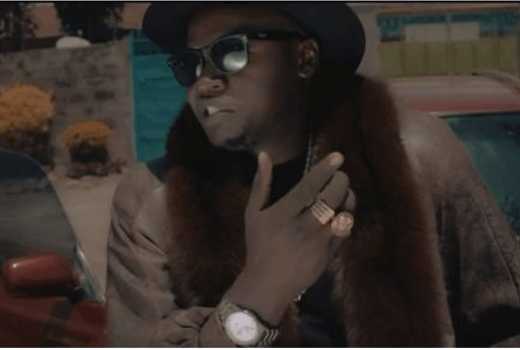 Khaligraph Jones has stoked yet more controversy with his new 'Rider' hit, which has disturbing images that have reignited the illuminati debate often associated with rappers;
Hip-hop has had a long-standing fascination with the Illuminati legend, a secret society said to have been founded in the late 1700s and has been referenced in tracks by Jay Z, Kanye West, Rick Ross, Kendrick Lamar, Drake, and even pop artistes like Madonna and Beyoncé.
Today, the Illuminati theory remains as relevant as ever, often used as a way to justify the unexpected success of artistes who are accused of being puppets of this secretive web of unidentified figureheads. There's endless tomes of books, podcasts, and blogs written about the Illuminati's use of media and entertainment to carry out its agenda, and there are numerous videos about the Illuminati with millions of views.
The conspiracy-theorists say there's something more sinister to it. This is evidence, they say, of a vast, nefarious secret society—the Illuminati—and its plan to institute a World Order.
Our very own artistes have been caught in the middle of everything. Some by just throwing around clueless symbols around and others performing jaw-dropping feats that have elicited diverse reactions from different people across the country.
Octopizzo started the illuminati craze some time back when he released his Ivo Ivo Ivo hit where he used the pyramid sign and people came out tongues wagging that he had joined the "satanic sect", claims he later refuted.
When Kenyan hip-hop heavyweight Khaligraph Jones performed his song Mazishi last year at the Jameson Connect event he left many a mouth agape.
He shocked his fans as a coffin, escorted by 'pallbearers' in dark outfits, made its way to the stage after which he emerged out of the coffin and delivered a killer show.
Well, Khali is at it again this time round with his new video featuring Petra. This new hit, Rider, goes morbid and has elicited reactions from all over the internet with some describing it as 'dark'.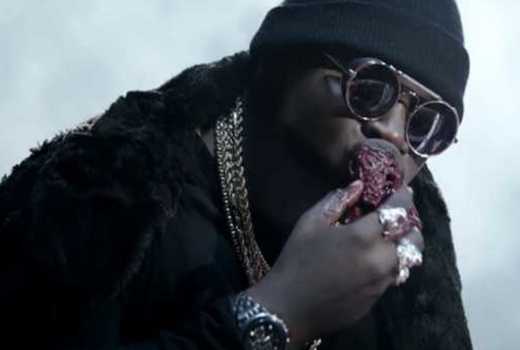 The creepiest thing about the song, isn't necessarily the lyrics themselves, it's about the video, which starts with him slashing a man's head and goes on to feed on his 'victim's' organs.
Having gory graphic imagery in one's video doesn't necessarily qualify one to be illuminati.
The song produced by Motif and video directed by Kevin Bosco Jnr has the two celebrated hard spitting rappers drop bars one after the other. This is just a show of how creative an artiste can be.
The illuminati phenomenon has often been taken out of context in the local industry through imagery and other misunderstood signs have always made local artistes seem controversial like never before. 
This imagery is however the order of the day from the gangs, mainly the Bloods and the Crips, from which hip-hop pioneers belonged.
These street gangs were known for their flashy lifestyle and violent ways all over Los Angeles and New York, notably their own signs that are mainly used to identify each other and have nothing to do with illuminati. This is primarily to show ones gang affiliation.
It is just the other day that people were on Emmy Kosgei's case for using a sign that she didn't understand; all she was doing was showing off her well-manicured nails and nothing but.
In 2015 we also saw Joey Muthengi the sassy TV host being trolled for flinging an 'illuminati' sign, the Devil's Horn.
Most of these things don't apply around us as they either lost meaning ages ago or have no meaning altogether.
It is a norm now walking in town and spotting a teenager with tattoos and other body markings that have signs they have no clue whatsoever of their meanings.
Especially the tear drop tattoo placed right underneath one's eyes that most people don and which is originally meant for people who have committed murder or spent time in prison or that the wearer was raped while incarcerated and tattooed with a tear drop below the eye by the offending party and his accomplices.
What's so mystifying about the Illuminati notion and its continued life is that it's just that: a theory.
Despite the term's prominence in hip-hop and pop culture, there is no proof that the Illuminati really exist, and not a single artiste has admitted to being affiliated with it especially in Kenya. 
Then why, for all these decades, has the existence of an unconfirmed secret society been consistently connected to the music industry?
Why do the rumours refuse to go away?