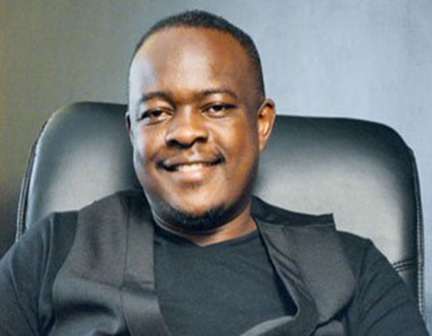 This year , the showbiz industry lost one of its key champions Big Kev
We pay homage to 12 heroes and heroines the entertainment industry will always remember
The Kenyan entertainment industry was engulfed by gloom in July when news broke that Kevin Ombajo aka Big Kev had died in Nairobi Hospital.
"Have you heard," a grieve overcome Ashraf Ali, the owner of the celebrity automobile outfit famed Limos R Us asked, asked Pulse on phone. As a key business partner, he was among the first people to get the breaking news about the death of the True Blaq CEO; that after enduring a long battle with brain tumor.
And in hours, the who-is-who in the entertainment industry was headed to Nairobi Baptist Church were the first prayer meeting was being held. The attendance was a rare reunion that brought friends and foes together to mourn the passing of a hero.
Big Kev was one of the showbiz veterans who pioneered a number of projects that reshaped the entertainment industry as we know it today. Described by many as a man with a big heart, many recall how at the infancy of local showbiz he rounded up deejays, radio presenters, musicians and events hosts urging them to work together in pushing Kenyan music. That was before he helped launch Kisima Awards before most of the Pulsers were born, or do I say, got a sense of what showbiz was all about.
E-Sir:
His death is probably the most recalled and shocking of all the celebrity deaths we remember. One, E-Sir was a teen sensation and the most celebrated musician who was redefining the Kenyan music then. Two, the March 16, 2003, death was tragic. Three, the new generation showbiz industry was just gaining its grip with the launch of Pulse, and E-sir was one of the five celebrities Pulse made it a duty to promote their blooming careers. He had just left Nakuru for the big launch of his successful Tumefika album when he perished in a road accident on his way back to Nairobi. So sad was this loss that those who knew him well still do not want to talk about it.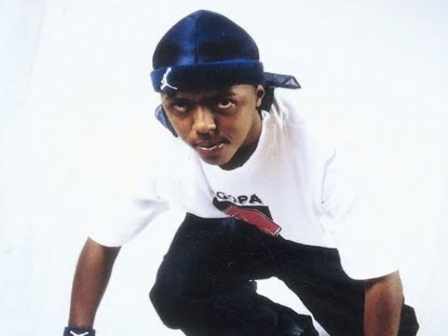 G-Wiji of Mashifta
In 2009, System ya Majambazi was one of the biggest hip hop songs. It was a controversial song that exposed the rot and corruption in our institutions; coming from Dandora where the hip hop pot was brewing.
And even though we all respect the hip hop frontrunners Kalamashaka, Mashifta had taken up the game with its members G-Wiji and Kitu Sewer running the hip hop world with songs like System Ya Majambazi, Pesa Pombe Siasa Na Wanawake and Unga.
However, in April 2014, G-Wiji died after he was hit by a vehicle along Thika Highway. Kenyans still mourn him. Rest in Peace brother.
K-Rupt
K-Rupt was in the same camp as Fizzle Doggy, Bigpin and E-Sir during that age when the entertainment industry was cutting its teeth. His songs Tukawake and Chacha were big hits.
And it was a few months after E-Sir died that K-Rupt also died in yet another shocking way. He was riding in a matatu from Nanyuki to Nakuru where he was scheduled to perform when carjackers attacked the matatu he was in. When he tried to argue with the gangsters, they opened fire,  killing him on the spot. His body was later recovered in Laikipia forest. And so, November 29, 2003 remains a dull day in our showbiz calendar.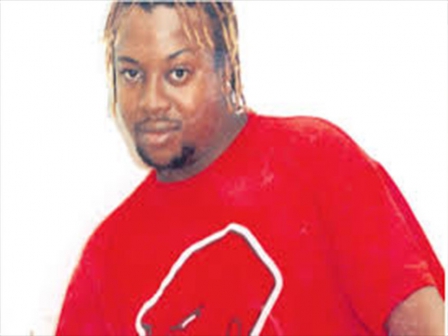 Wiki Mosh
Many describe him as one of the best rappers Kenya ever had, a hero who died before his star could fully shine. Yes, he is the brains behind Atoti, a song we still celebrate. 
Wiki Mosh had just attended and performed at the Chaguo La Teeniez awards at Carnivore grounds in Nairobi when he died after being hit by a bus. It was a hit and run case. The rapper was helped by good Samaritans who rushed him to hospital in critical condition. He died on April 17, 2003 at the Kenyatta National Hospital where he had been in intensive care.
Poxi Presha
Poxi Presha, who died in 2005 was a pioneer Kenyan rapper. He emerged in the mid 1990's with hip hop sung in Dholuo language. His debut album Total Balaa, also popularly known as Dhako, was released in late 1997. It wasn followed by hits like Mummy and Jaluo Jeuri, which featured celebrated actor Joseph Olita of the Rise & Fall of Idi Amin. His other hit was Otonglo Time. He later released another solo project Vita Kwaliti.
Unknown to many, Poxi Presha was also an emcee for Nairobi City Ensemble group, which released the album Kaboum Boum that contained a remake of Lunchtime, originally a popular song by benga singer Gabriel Omolo.
He was known as the bad boy of Kenyan music due to a number of incidents, such as falling out with his producers Bruce Odhiambo and Tedd Josiah. He also released dis track Wape Really aimed at producers and promoters. He died at the St Mary's Hospital in Langata, Nairobi on October 14, 2005 due to tuberculosis, aged 34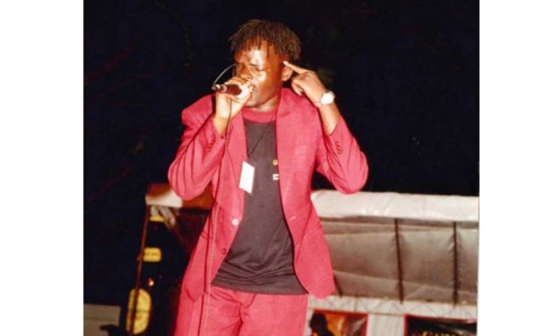 Lady S
Lady S died in a road accident on September 3, 2007 along Thika Road, Nairobi just before she was to feature in her first ever international concert in the UK.
She had been one of the few Kenyan female rappers working under producer Clement Rapudo, aka Clemo of Calif Records, since 2001. She became so popular that in 2003, her diary was fully booked and only the 'highest bidder' could get her for a show both locally and regionally. Together with femcees Ratatat and Choku, they had been branded the Calif Angels.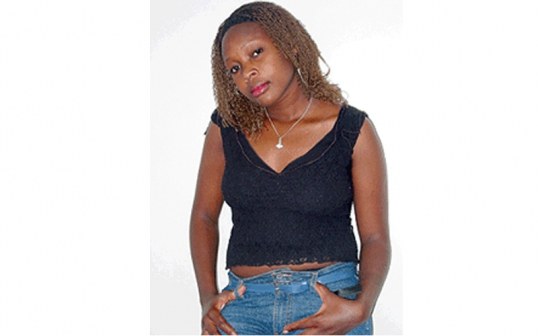 Kaberere
The gospel singer was one of the respected names behind the revolution of gospel music in Kenya. He died in 2014 after the release of the hit song Mwanake, where he featured alongside Benachi. That song was voted as the Best Collabo of the Year at the 2015 Groove Awards.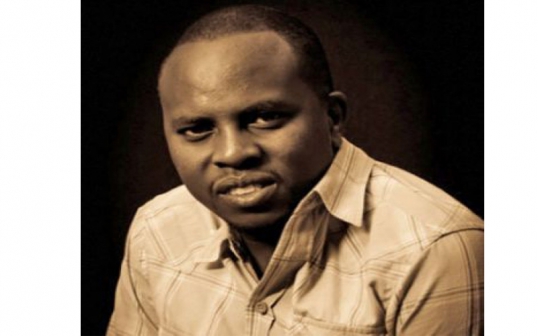 Angela Chibalonza
Very few gospel artistes have managed to achieve the success Angela Chibaloza enjoyed. She was a household name and a darling to thousands of fans. The celebrated gospel singer Angela Chibalonza perished in a ghastly morning road accident at Kinale, on the Naivasha-Nairobi highway while returning to Nairobi from a performance at Egerton University in Njoro. This was in 2008.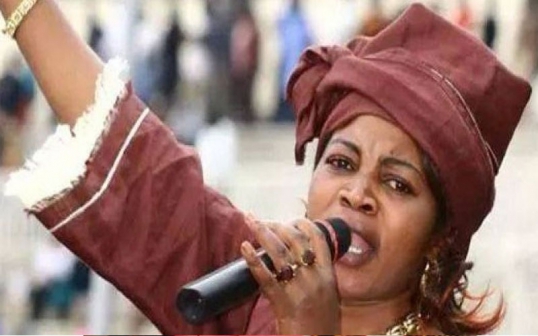 Mighty King Kong
To date, the facts around King Kong's death remain a mystery. Was Mighty King Kong killed by his showbiz rivals? He had started out as a street urchin in Kisumu before moving to Nairobi where he released three albums among them Ladies Choice and Cinderella. His third album, Return of the King, was released in 2004. He died on Christmas Day of 2007 at the age of 34, after being poisoned.
Drygin and Frakaz
These two great rappers behind the hit song Kati ya Man U na Arsenali died separately in strange ways. While it is alleged that Frakaz died of alcohol and drugs abuse, Drygin died after allegedly engaging in a fight.