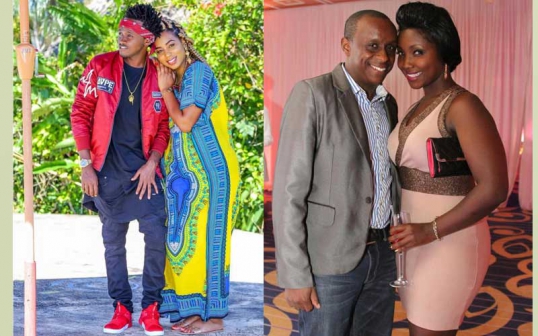 This year has so far seen many celebrities take their relationships to the next level with most of them set to tie the knot before the year is over. Peris Wambugu looks into some of these celeb relationships.
Jomo Kenyatta and Achola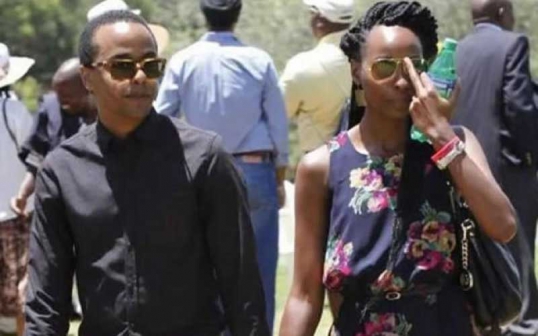 About a year ago, the first son and his brainy and beautiful fiancée Fiona Achola had their traditional wedding ceremony in Gatundu where family members and friends formalised the union.
Fiona, who has Luo, Kikuyu and Ugandan blood, had the Kenyattas visit her parent's home for the initial ceremony at their Miotioni home in Nairobi's Karen estate on October 22 last year before the grand ceremony was held.
Achola, who holds two Masters Degrees, has two sisters and is an accountant at a local bank. Many cannot wait to see the lovely Achola walk down the aisle to be joined together in holy matrimony to Jomo.
Pulsers hope to see the two tie the knot before the end of the year and would this happen, this could just turn out to be the wedding of the year.
Catherine Kamau and Philip Karanja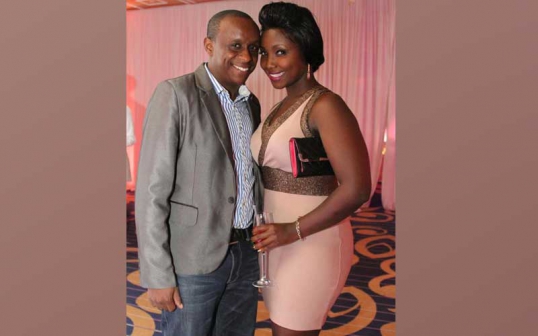 Catherine Kamau and Philip Karanja, famously known for gracing our screens in the local shows Mother-In-Law and Tahidi High, respectively, recently formalised their relationship in a colourful yet rather intimate traditional ceremony.
After the traditional wedding, comes the church wedding, which we are all looking forward to. Catherine, known to many as Celina due to her acting role gave us a teaser at the traditional wedding when she clad in a white fitting dress revealing all her curves, giving a glimpse to Pulsers anxious to see what her wedding gown will look like.
DK Kwenye Beat and Sherry Shanice
David Kilonzo aka DK Kwenye beat is no stranger to the entertainment industry. The Furi Furi gospel hit maker recently opened up about his plans to wed his long-time girlfriend, Sherry Shanice in December.
The lovely Shanice who is not at all involved in the showbiz industry will make a beautiful bride which is what many are looking forward to since news of their wedding broke.
"We have had a successful relationship over the years, made plans, helped each other out and are now ready to take it to the next level," the singer is quoted as having said during an interview.
"Trusting and being companions is the most important element. I am also happy we are not in the same industry because she brings a different perspective to our relationship," he is said to have stated.
Bahati and Diana Marua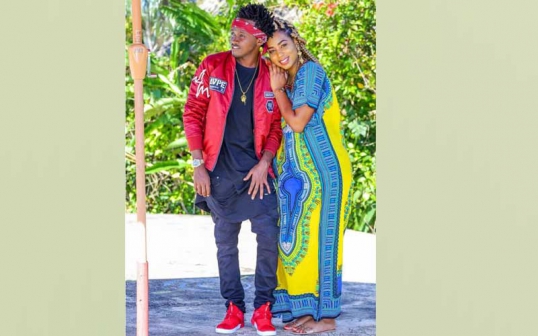 Known to many as 'mtoto wa mama', Kevin Mbuvi aka Bahati has so far had success in his music career as a gospel musician and things keep getting better for him after his collabo with David Wonder, Ndogo Ndogo continues to enjoy favourable airplay both in the radio and television.
His attention is however focused on his wedding to former video vixen Diana Marua after he announced that the two are going to tie the knot this year.
Two months ago, the two were to have an official visit to Diana's home in Western Kenya but that was moved due to what Bahati termed as "busy political season".
"Everything is on course and I can confirm that plans are underway for us to get this done. However, a wedding is sometimes a family affair and I am not at liberty to discuss everything right now," Bahati told Pulse.
Talking to us this week, Bahati insinuated that the wedding will be held before the end of the year.
This is one of the most awaited weddings in the showbiz industry this year. The relationship is one of the biggest surprises we witnessed this year.
Michelle Ngele and Owen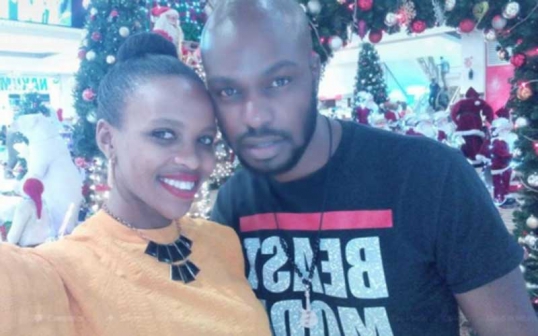 The young KTN presenter Michelle Ngele left many admirers broken-hearted when she announced that she had gotten engaged to Owen four months ago.
Unknown to many, the brainy TV beauty had been dating the former KTN producer for some time before the announcement came.
"I said Yes!" she posted on her Facebook page, complete with photos of her engagement ring.
Even though not much is talked about the relationship, these two are one of the most watched media couples and yes, a wedding would crown it all.