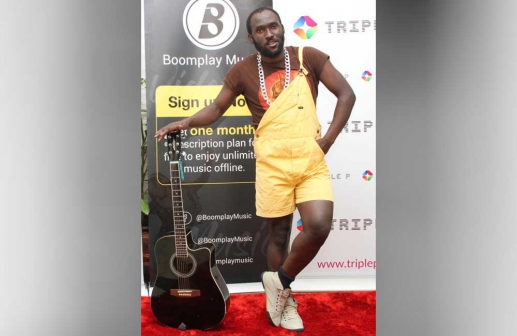 Steven Oduor Dede popularly known as 'DJ Shiti' or 'Magazine' is one of the best comedians at the moment
After going through a trying journey, DJ Shiti had little to laugh about
He began his career at Nakuru Players theatre where he did set-books, plays and stand-up comedies
Pulse: Apart from renowned comedian Njugush who left Real House help of Kawangware a while ago, we have since witnessed a mass departure of actors. What could be the reason?
DJ Shiti: Let's just say that they matured and opted to venture into other areas. There comes a time when a person has to do what they feel comfortable with in life.
P: Is it also true that you had also quit the show?
S: Well upon meeting Abel Mutua in 2014, who introduced me to Mr Waithaka Mukuria, the agreement we had was that I was to feature in strictly five episodes.
But owing to great public demand Mr Waithaka was forced to recall me.
P: You have an interesting relationship with Sauti Sol, often taking swipes in jest at each other. Tell us about that…
S: They are my good friends, people I relate with easily besides having a lot in common. Besides having worked on a number of projects we have many more in store.
P: What inspires your jokes?
S: Real life experiences about people who have unmet dreams. If an unusual set of circumstances arises or I learn something that I can't stop thinking about, chances are I will try to focus on it making it more hilarious.
P: Speaking of comedy how did it start for you?
S: Way back in 2000 as a pupil in primary school I played the role of my imaginary aunt from Kamba land who had a habit of expressing herself in Luo and Kikuyu accents whenever she was angry– something that worked well for me.
My friends told me I was a born comedian and this went on to St Luke Seminary School Kampala, prompting me to consider focusing on comedy which was my first love.
P: You began your career in Nakuru…
S: Yes, at Nakuru Players theatre where I did set-books, plays and stand-up comedies even though the latter was hardly known at the time.
P: Was it easy moving from Nakuru to Nairobi?
S: At first I had difficulty in adjusting to the jokes appreciated by Nairobi people. This was after got hold of Jalas through Lawrence (a co – host alongside comedian Fred Omondi).
The latter accorded me a platform dubbed Crazy Comedy where I managed to showcase my skills. I would often commute from Nakuru to Nairobi during each show until I finally decided to settle in Nairobi in 2013.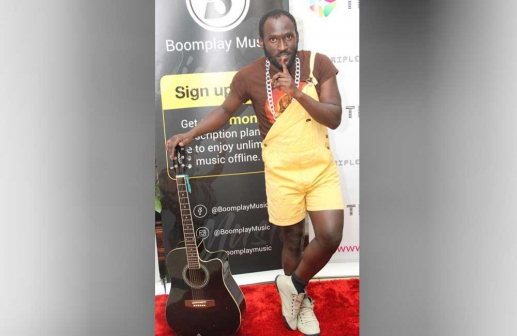 P: What followed next?
S: I later met Churchill at the time his show had returned from its long break. I went for my first audition during the 100 Episodes of Churchill Show and did a tremendous performance that left my audience in laughter.
From then on there was no looking back even though I had nothing in terms of fame and money.
P: What do you mean?
S: In between the auditions I would often sleep out in the cold streets of Nairobi. The only people who came to my rescue were my 'sisters' known to do business within Koinange street who occasionally gave me money and temporary accommodation.
P: You have your own way of making everything sound hilarious including your lyrics in in various songs?
S: So far, I have featured in a number of songs and videos for local musicians among them King Kaka, Jaystar, Timmy T-Dat, Otile Brown, Khaligraph Jones, Sauti Sol, Chukuzee, Calvo Mistari and latest Bahati's Ndogo Ndogo.
I look forward to working with Willy Paul in his new single in the making.
P: Why the name DJ Shiti?
S: Deejay Shitiani, or DJ Shiti, is an illiterate Class three dropout who has unmet dreams as far as music goes and believes he is the best MC Kenya never had.
He will do or say anything to ensure that people around him listen, understand and appreciate him for who he is
P: Are you dating?
S: I would rather not comment, sometimes a man is entitled to these things... juu inaweza niharibia market (I wouldn't want to 'spoil the market' out there'.