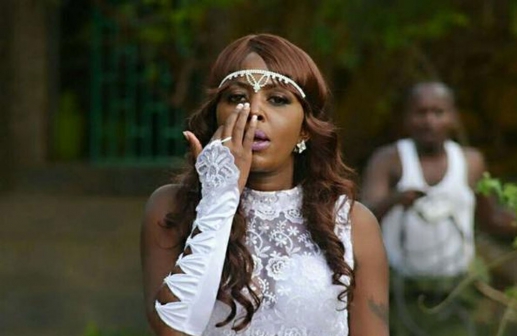 She broke her previous engagement on her wedding after the much publicised story of her then pilot fiancé getting busted romping with her best friend
Nanaa ended up releasing a successful music video 'Nielezee' featuring Qty.
Two years on, the film maker and events girl, says she is ready to settle down as she talks about her current fiancé and wedding plans
Pulse: How has life been since the much-publicised break-up between you and your then fiancé?
Nanaa: All has been well...
P: That means you moved on...No bitterness?
N: I knew you would want to dwell around this subject but it is not something I really want to stick on. Life is progressive and so, yes, I moved on. Let the past be just that.
So much has happened in my life since so I would rather talk about the new. What was this interview about anyway?
P: You did update on your Facebook page that you are leaving the bachelorette pad. That sounds like good news...
N: True. I am in love and I finally plan to settle down with someone who loves and understands me as well as what I do for a living.
P: That is good news. Who is this lucky chap?
N: He does not live here. He lives in (the) US. We have been dating for quite some time now. He is not a showbiz or limelight person. Since breaking the news on Facebook, everyone has been trying to guess who this is as no one knew I was dating.
However, this was the right time to break the news as we a planning to tie the knot before the end of the year.
P: Oh, that soon?
N: Yes, why not. Plans are underway. I want to settle down as I believe it is the right time to do so. At my age, I think I have matured enough to know what marriage means. I also want to build my career around this.
P: Before you tell us more, the last time you talked to Pulse you said you were practicing celibacy. That was about a year ago...
N: I knew you would bring that up. That is true. The reason I decided to go celibate is because, one, I was from a painful relationship and didn't want to get myself involved with a man before getting a clear picture of what I wanted.
The other reason is that this guy lives abroad and so...this being a (long) distance relationship one can only have as much. I have kept my vow since...
P: Good to know. This means you can advice young girls to abstain from sex from an experienced point of view.
N: Yes of course. As a humanitarian and a mentor, that is one thing I have been advising young girls everywhere I go.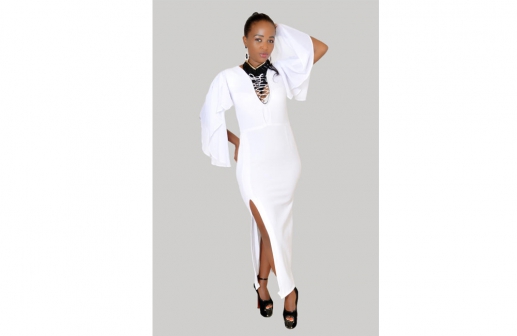 P: Back to this wedding story, you said the guy is not someone we know. There has been rumours that a big shot...in political circles has been eying you...
N: People do talk. I have never had an affair with a politician. The time I get involved with politicians is when I am doing events or assisting them carry projects and that is through my events company. That is business and it has nothing to do with relationships.
My fiancé is called Paul. He works in a high end place in US and I am not free to give you more details. Maybe in the future.
P: Talking about projects, you recently won in the Best Short Film category during the Machawood Film awards. How was that?
N: What most people don't know is that I have been writing and directing as well as acting in many films lately and that is why I went a bit slow on music, which I am still doing.
The short film is called Trailing a Bond and is available on YouTube. I am currently starring in a series that starts next week called Counter Nane (Visanga za Bar). You must have seen the trailer.
P: True, you are also part of the Bidii Talent search where singer Nonini and you are the main judges.
N: The Bidii Talent search is something close to my heart as I believe in nurturing talent. We have been doing county editions and the next one will be in Meru in about two weeks. So far, we have covered three regions and the reception has been good.
Meanwhile, I am recording my new music video that should be out in a few weeks. This week, I will be in Mombasa where I am shooting the video with producer Totti.
P: Finally, the song must be about love, we guess, because that is the mood now that you have found some.
N: You are right. It brings a very new element of me. This is like unveiling the new me.