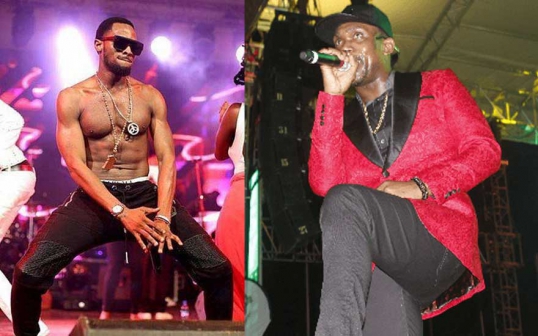 As the elections edge closer, everyone is preaching peace and so is the showbiz
Reggae fans were thrilled at the free up peace concert at KICC where Jaican star Busy Signal staged one of his best performances
The Koroga Festival 18th edition also went down at Carnivore and the Koko master was their to make good of the moment for the revellers who turned up
Free up concert
For reggae dancehall music lovers the place to be last Saturday was KICC grounds, where Jamaica's Busy Signal, thrilled revellers with the best of performance.
The multiple award winning musician Busy Signal who last performed in Kenya in 2011, was in town for a peace concert ahead of Kenya's General Election besides celebrating the 33rd anniversary of Shashamane International.
By 6pm KICC grounds was abuzz with activity as fans from all walks of lives sporting white T-shirts with shoulder bars in the red, gold and green trademark colours of the Rastafari movement could be seen shaking their heads as they keenly listen to various songs churned out by local and international DJs who mixed them with amazing synchronisation.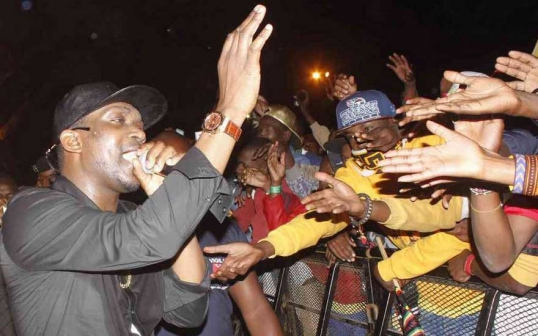 In between were performances by local acts among them Vivian, Mr Seed, Shamir and Frankie Dee.
For close to seven hours the atmosphere was filled with local acts who churned out both local and international music managing to inject the partying mood into the ever swelling number of revellers who danced and sang along to different genres of Jamaican music ranging from roots and reggae to dancehall and ragga.
The lights went down and the crowd cheered as Busy Signal took to stage backed by his band with his signature smart casual get-up.
At some point a male fan surprised the crowd after he jumped on stage just to have a dance and perhaps a closer glimpse of his idol.
Looking energetic, joyful and as determined as ever to do what he does best, Busy Signal showcased his incredible expertise for four hours non-stop, churning out favourite tunes among his Kenyan fans that include Come Over, Sweet Love, One More Night, Bedroom Bully, Reggae Music Again and Jamaican Love amidst cheers as revelers danced and sang along to his scintillating tunes.
"I am glad that my fans enjoyed my music and I hope to come back soon upon invitation," he told this Pulse writer backstage... minutes before leaving the venue for his hotel.
Koroga festival
"Don't get it twisted, love is a beautiful thing" and sure thing fans who love D'Banj, the Koko Master, turned up in huge numbers for the 18th edition of the Koroga Festival at the Carnivore gardens. From his hit song Fall in Love in 2008, D'banj quickly became one of the sensational folks who first served us with the new Nigerian Music.
The Koko Master loves his Kokolets back just as much, letting them come on stage to dance with him and help him wipe sweat off his chest. His most loved and appreciated performances were those of Emergency and Oliver Twist, which are also his most appreciated songs globally.
The mega outdoor event that has grown to become a two-day affair, starting on Saturday with DJ sets from DJs Protégé, Suraj, Kace, Foozak, Slick and new kids on the block, EA wave.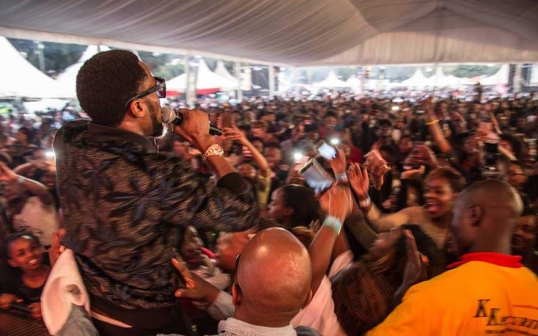 The live show lined up for Sunday presented Eric Wainaina. Being the exceptional performer he is, he gave an exciting show. More than ever, his song Daima was felt deeper amongst those at the event with elections facing the country.
The Jazz scene in Kenya is opening up and one of the leading acts are Nairobi Horns Project, NHP, who never disappoint in their sets. They also do syndicated fusions and energetic covers of top hit songs from East Africa, especially Kenya. They gave a spirited and rousing start to the show.
The hosts did not forget to observe a moment of silence for the late Kevin Ombajo aka Big Kev who passed on over the weekend. They also shared a message of peace ahead of the August 8 elections.