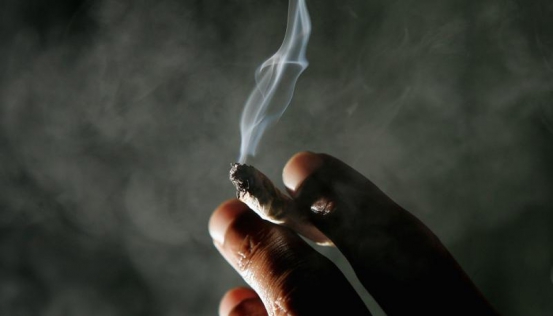 ?
The legalise it debate is not new in showbiz circles with many renowned artistes calling for its decriminalisation in song and activism. Since last week, local personalities have been vocal on the now popular social media conversation on this controversial topic.
Kush Tracey: The Mawe hitmaker says she thought the legalisation of marijuana would came in as a joke but opines that her only concern is for the drug to be abused. "People are smoking it out here in the streets but my concern is whether there can be control once it is legalised," she said.
Bahati: The gospel artiste who recently collaborated with Wasafi's Rayvanny did not shy from saying he supports the legalisation and controlled use of cannabis.
"It is a God given plant that grows naturally. I don't use it but I have no problem with those who use it meaningfully," he reveals.
Chipukeezy: The funny man hesitates slightly when we pose the question then sarcastically responds, "Hiyo kitu ichomwe. Mi najua watu wengi kwa industry wamefika mbali na wanaipenda." (Let it be legalised. I know a lot of industry players who have made it in life and still smoke it)
Mbusi: The petit radio presenter once confessed to having peddled pot before turning a new leaf. His popular drive show even dedicated a segment called 'meditation hour' where listeners are treated to an hour of conscious reggae music. "It's in the streets and everyone knows that. "Bora mavijana wasiingie kwa crime." (As long as the youth don't result into crime)," he says.
"It's good for meditation if used in moderation besides its medicinal value which would come in handy in this era of doctor strikes," he adds.
Chiwawa: The controversial rapper who recently released a rap song called Toa Moshi, Mali Hujuana and whose lyrics praise the benefits that come with smoking pot says that that it is about time the government decriminalised a harmless plant.
Kenrazy: "I have nothing against its legalisation, in fact, it is long overdue. It will create employment for farmers but I know the biggest challenge will be voting for its legislation from our hypocritical leaders who will preach water and drink wine. However, as a young parent, it is important for me to make sure that my kids have the necessary know-how of its social detriments," he emphasises.
Shappaman: The former member of the award winning Camp Mulla group who has since launched his solo career doesn't mince his words on the use of herb. "I see nothing wrong with it. Guys use it, artistes, politicians and big shots alike use it. For me, it makes me more creative, which is what got me here," he says insisting that it in use anyway.
Kelmah Shikoh: The Nigerian-based Kenyan songstress compares the West African showbiz to our own. "In Nigeria pot is still illegal but authorities know that majority of artistes use it and are open about it. I have used it on a few occasions but it's not my kind of thing," she notes.
Mayonde: The Kama Kawaida star who is fast rising in showbiz circles sees no harm in its legislation. "I know a lot of Kenyan friends and from my country Rwanda who are users of the herb and I see nothing wrong in it as long as you can handle yourself," he tells Pulse.
Aisha: The TV host on KTN's morning show Life & Style makes it clear that it is not her poison of choice "I don't smoke it but people will still smoke it whether its legal or illegal so maybe they should just legalise it," she says laughing.
Crème De la Crème: "I know I might be judged but it's time we demystify the pretence on marijuana. The benefits outweigh the assumptions of its effect. I use it and I'm doing fine. The government should legalise it of course with some measure and regulations of sort," he says boldly.
Should marijuana be legalised in Kenya?
Related Topics