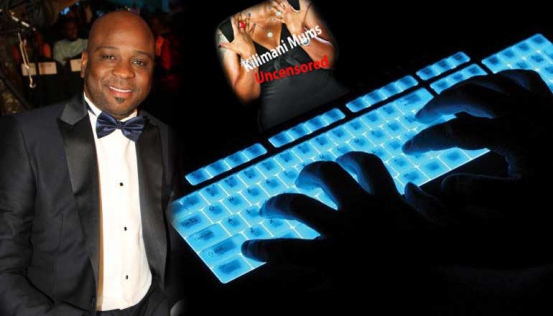 After a group of online users staged an attack against Club Space Lounge to its near closure, the secret army has moved to Kiza Lounge.
 After making damning online allegations against the proprietor last week and prompting the police to institute investigations on what is seemingly a well-crafted move with possible personal motives.
When the Pulse crew got to Kiza Lounge on Friday 11pm, business was going on as usual. The uptown Kilimani joint was packed to capacity with captivating music booming through the air as patrons enjoyed their choice drinks.
See, this is one of Nairobi's ultimate entertainment joints where well-off party lovers, including politicians and celebrities, in stark disregard to the January blues. Here, it was business as usual.
However, away from the buzz, the Kiza boss Ali was in a closed-door meeting with a team of rare visitors, an investigative police team that Ali had called in over an online onslaught by a group christened Kilimani Mums, a fierce online group that has become popular for its 'exposés' on powerful individuals, some, whose motive has been unclear to the now weary public.
Besides the police officers in the meeting, another group of Ali's friends was waiting outside. Security in the club and outside the building remained tight.
"Parents be warned, there is a club owner called Ali Kiza who is ruining our young girls. Out there he has a club called Kiza in Kilimani.
He lures girls in his club. He buys them lots of drinks to get them drunk then takes advantage of them and drops them home in his BMW X6," the social media allegation read in part.
The post went ahead to portray Ali as a bad man who promises the young girls that he would be their 'sponsor' and "pretends to be a gentleman by dropping the young girls home".
This was the big story that was doing the rounds all Friday. And Pulse was now at the premises to put the pieces together.
According to Ali, someone out there or a group of individuals is out targeting him and his business empire.
"I can't say much so as not to interfere with ongoing investigations. I was so shocked to read all this after friends called me saying there were bad things written about me online.
All these stories are completely untrue and I will make sure that we get to the bottom of it to establish the people behind it and the motives as well," Ali told Pulse.
"This is not the first time they are trying to paint me badly. On a number of occasions, they have used popular bloggers to try tarnish my image and that of the club.
They were even trying to use some of my staff, some of whom are under investigation, to source for stories about Kiza.
What you are reading on those social media sites are just part of the dirt. It is an attack to myself, my family and my business," he went on.
Ali went ahead to reveal that someone even went ahead to take photos of his cars and that of his wife, complete with the registration numbers, as part of planned 'exposé' which he adds comes only days after a group of people tried to extort him.
He further revealed that someone even tried to hack into his office machines to get information on him and the business.
"I don't want to point fingers at anyone but I can tell you that some of those individuals in the group called Kilimani Mums where the smoke seems to be coming from have moles from here. I could mention names but again, that is under investigation," he repeated.
As things got heated last week on the ongoing saga, a popular blog pulled down a story it had written about the uptown joint.
The author of the story is said to be one of the people who are being investigated in connection with the story. Others include three members of a popular online social group.
On the night of our investigation, a popular human rights defender and a vocal activist were at the premises but we could however not establish if they were there in connection with the said on-goings.
Both left separately minutes before 4am. Another group of about twelve young ladies was also at the VIP slot, also looking well in the know.
Besides being the entertainment hub where you would find the prominent politicians' children and other members from the ruling class, the joint has been a magnet for international celebrities who frequent there.
It has an international kind of setting and ambiance and mostly, patrons receive bottle services similar to those offered by the world's best international party joints.
The investment in the club is in terms of hundreds of millions with the lighting and sound systems valued at Sh800 million.
A normal round of bottle serve drinks goes for about Sh30,000 per table of friends.

It is the kind of reputation that the club has attracted in the last months that some suspect to have created rivalry between it and other clubs trying to pull in the same kind of clientele.
This kind of business competition has created a lot of club business tension around the Kilimani area where B-Club and Space have also had their share of shake-ups.
 Space Lounge was recently threated with a closure notice after some people went to court claiming sound pollution.
 However, it is the new twist of events seen in the Kiza saga that provides a new twist in what Pulse has christened Club Wars.