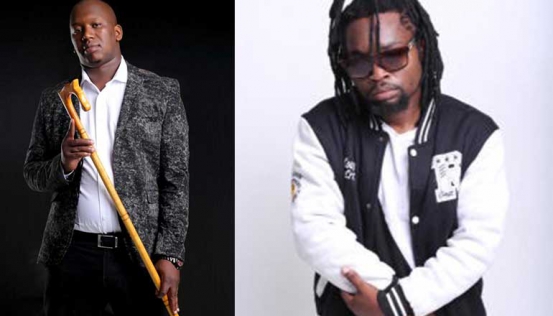 "Sita (Visita) was fired by Refigah because he (Refigah) did not want the accusation to shed Grandpa in bad light," was the first line upcoming artiste Shon Buoy told me when we finally get down to his accusations. The artiste is mad, disappointed and out to get his story across.
In fact, he has already released a diss-track taking a dig at Prezzo and Bamboo, whom he accuses of short-changing him on his own track.
"Things turned on me real quick, I am still in shock. This industry has snakes," says the artiste, whose diss-track, features King Kaka and has the same beat as Prezzo and Bamboo's.
But how did thing turn against Shon Buoy and why did he take two months to raise the matter?
"Sita sold the song. Period!" he says in the slow manner he talks in.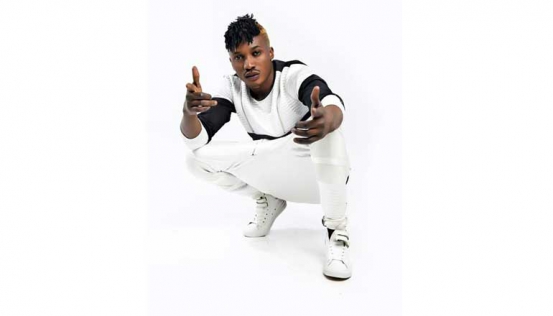 "Prezzo and Bamboo came to the studio (Grandpa), heard it and told Sita they wanted it. He sold it to them without involving me. I had so much respect for the two artistes, whom I thought were more experienced and thus, professional," he says, giving Pulse phone call evidence around the saga. "I got mad and left."
Shon Buoy, then looking jaded, recorded Za Ovyo in 2013. The video was shot by Ogopa Videos, having been recorded at Grandpa Records. It features bootylicious beauties and even popular comedian Smart Joker made an appearance.
"It received airplay but I felt like I needed to do a remix-a fresh sound and video. I was to feature Kidis and I had already recorded it," says the artiste, spotting trendy hairstyle and looking fresher than he did three years ago.
In a recorded phone call with Refigah, in the possession of Pulse, the artiste explains his predicament, with the Grandpa proprietor denying any knowledge of all that transpired, but promised to follow up with Visita.
"I want to believe Refigah did not know all this was happening, but I feel like part of the reason he fired Visita. He probably did not get the share of money akina Prezzo paid for the song," says Shon Buoy.
Shon Boy opens up more lids.
On another recorded phone call to Tempo artiste Dufla, Shon got the shock of his life after he was told to forget what had happened and mend ways with Visita.
"My ni**a....Na ngoma ivo ndio ilienda. Wewe bembeleza tu. Hakuna mtu anaweza kutoa except Visita (The song is gone. Just try and talk because only Visita can sort the issue out)," says Dufla on the call. Shon Buoy explains that he later understood that losing songs or concepts to more established artistes is rampant, thanks to producers.
Apparently, even reggae artiste Shamir was also short-changed by Visita.
"Randa Randa by Mr Lenny ft. Visita was his (Shamir) song....but pia alirushwa... (It was taken from him) They promised that they would push him but they never did and when Dumbala Remix was being recorded he put his verse but later it was removed and replaced by Kenrazy's," says Shon Buoy.
Is Shon Buoy crying wolf over a deal gone sour? Was he to be paid but came out with claims after being short-changed?
"Well, there were promises made. Bamboo kept bragging how he works at 1FM and can play my next song if I left Za Ovyo to them...Prezzo said that it would be cool to have friends like them," he elaborates.
"Hell, Bamboo even promised Visita a collabo. It's not fair...I even went for night sessions, staying in the cold just to make the song."
When contacted, Visita confirmed that it has been some time since he left Grandpa Records, but says Shon Buoy is not the reason for his move.
"As an artiste and as a producer, I had my targets and I felt like they were no longer aligned with Refigah's plans. So I moved on to start Hela Records, which is still on its infancy," he said, before talking about Shon Buoy.
"Shon Buoy is a fool, because he is the one that let akina Bamboo do the song. In all honesty, they (Bamboo and Prezzo) had not heard Shon Buoy's song before.
"You know in this industry, there are always people who are struggling and are always looking for a way to stay relevant. Shon Buoy is the CEO of that organization," Visita dismissed the allegations.
When contacted, the creative director of Grandpa Records confirmed that Visita had left the label.
"Yes, he left. I will not comment on why he left until we release a statement in due course," Refigah told Pulse when contacted.