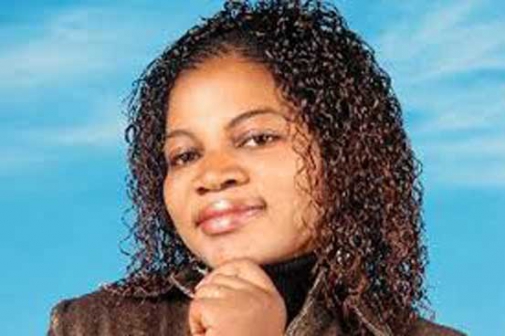 They redefined the Kenyan music
industry with a showcase of outstanding talent but at their prime, death
claimed them. Yet their memories
and works continue to speak for
them as we celebrate them
as our fallen stars.
E-Sir:
 His death came as shock. It was untimely and the news shook the entire showbiz industry. This happened 12 years ago. Pulse had just started. He was among the first stars we highlighted and, probably, the most talented rapper the showbiz industry has witnessed since then. He died in a tragic road accident on March 16, 2003, on his way back to Nairobi from a concert at Afraha Stadium, Nakuru town, to help promote his debut album Tumefika; whose songs remain club bangers to-date.
Unlike most of his late peers he was an inspiration and a mentor to many and for that matter, the image of an evolving youth urban music culture. His collaboration with Nameless titled Maisha was released posthumously. It became a big success. "We performed the night before and we were all rested.
We departed from Nakuru at around 11am and got distracted by the view of Lake Elementaita for a quick second. That was the last conversation we had. The car had started to veer off the road and when the driver tried to get back to the road he lost control and we rolled a couple of times.
Apparently, E-Sir did not have his safety belt on at the time," recalls Nameless who was with him on the morning of the tragic accident.
"On this day, a dark cloud covered our skies as we lost one of Kenya's finest and most gifted musicians to ever hold the microphone. His lyrical delivery and command of the Swahili flow was unmatched. Even long after his death, his music and legacy still lives on and on in our hearts. We miss you bro, till we meet again," Nameless recounts sadly.
E-sir's mother Damaris Wangui describes her son's loss as a tragedy. She says the gap he left will never be filled.
"I miss him so much to the point that I decided to use his phone number after his loss," says his brother Habib.
G-Wiji of Mashifta
Nearly two years ago, G-Wiji was killed by a driver who hit him along Thika Highway. His body was taken to the morgue as investigations continued.
During the time close friends and family members went to City Mortuary where his body lay to identify the body, which was nearly unrecognisable as he was apparently run over severally.
 G-Wiji wasn't popular outside the class that loves hard-core hip hop and he wasn't the kind of stars who look for cheap publicity. He always let musical lyrics speak for him.
"RIP G-Wiji. We will miss you brother. We will continue reppin' for Ke-Hip-hop to the maximum. I feeling sad. Despite all, it was an honour working with you," say Kitu Sure with whom he had formed the Mashifta hip hop group.
K-Rupt:
Born in 1979, Carlton Williams Bongo Juma was better known by his stage name K-rupt. This Kenyan rapper famed for the songs Tukawake and Chacha and had national success in the two years leading up to his murder in 2003.
The young rapper was riding in a matatu from Nanyuki to Nakuru where he was scheduled to perform, shortly after E-Sir's death. Carjackers attacked their matatu and when he tried to argue with the gangsters, they opened fire, killing him on the spot with a single bullet. His body was later recovered in Laikipia forest.
Prior to his death, he had collaborated with artistes such as Fizzle Dogg, Bigpin, and E-Sir. He also did concerts with Nameless and was signed to the record label Ogopa Deejays.
Krupt is remembered for putting his hood, Nairobi West, on the map.
K-Rupt's mother Josephine Wakesho Juma says: "To date I am devastated by his death. He was my only hope in life. He struggled to push his musical career to the highest levels."
Wiki Mosh
The Atoti hitmaker, the hit features Maji Maji, died after being hit by a bus in Nairobi while returning home from a gig. The singer and composer was returning home from the Chaguo La Teeniz awards ceremony at the Carnivore in Nairobi.
According to his mother, Roselyn Wambaya, the bus driver fled after the accident and good Samaritans rushed him to hospital.
"We were optimistic that with further assistance the hospital would ultimately control the situation after he was rushed for treatment," his father says.
Producer and rapper Maji Maji describes Wiki Mosh's death as a huge loss to the local industry. "He was one of the best rappers we had and I am sure if he was alive today, many musicians would be speaking a different language."
Poxi Presha
Ten years ago, the issue of musicians and their bread and butter versus piracy was depicted in music so authentically Kenyan, the themes remain true to date.
Poxi Presha, who was buried around this time in 2005, was the bold artiste who told it as it was. His hit song, Otonglo Time, is a blend of Luo traditional nyatiti and contemporary and urban style rap.
This song and many more such as Dhako, Mummy, Jaluo Jeuri, Lunchtime remix, Wape Really and Otonglo Time immortalised Poxi and his music that remains evergreen.
Poxi's had the best diction in Kenyan music as evidenced in Otonglo Time where every word is heard despite the fast-paced rapping. In it, he tells of the plight of young Kenyans struggling to better their lot amidst harsh business conditions.
"He was daring and a go-getting musician who single handedly fought for the rights of musicians. If it wasn't for bold stars like him, musicians would not be enjoying the royalties they are getting from the Music Copyright Society of Kenya (MCSK) right now.
Lady S
Every year fans, friends and family come together in commemoration of the late Calif Angel femcee Lady S, her life and times.
The bold rapper who passed on in September 2007 is remembered for her work at Calif Records that saw her record songs with Clemmo that featured Pili Pili.
 She was also part of the all-girl group Calif Angels that included Choku and Ratatat.
"Lady S can be rightly described as one of the best female rappers Kenya never had," says Pilipili, adding that her sudden death still remains a big shock among fellow musicians, friends and relatives.
" Her daring attitude and the ability to prove that a female musician can do well in a male dominated career, something that we will forver cherish," adds fellow musicians Choku and Ratatat.
Kaberere
The gospel singer passed away in 2014 after the release of the hit song Mwanake where he featured alongside Benachi. That song was voted as the best Collabo of the Year at the 2015 Groove Awards.
"Although he is gone and spiritually his memories lives among us. It is evident that God only takes the best- considering his down-to-earth persona and God fearing attitude. May his soul rest in eternal peace until we meet again," says Benachi.
"His death was a great loss to the gospel fraternity. But at the end of it all – it is God who gives and takes. We are all destined for the same fate someday," adds Eko Dydda.
Angela Chibalonza
Talented gospel singer Angela Chibalonza perished in a ghastly morning road accident at Kinale, on the Naivasha-Nairobi highway while returning to Nairobi from a performance at Egerton University in Njoro.
"Every morning I wake up and I feel her presence in our home, a sign that even though she is gone but spiritually she lives among us," says her husband Prophet Elisha Muliri.
Mighty King Kong,
His sudden death came as a shock to many Kenyans, especially his reggae fans. The musician who started out as a street urchin in Kisumu before moving to Nairobi with the assistance of DJ Stone, performed at Nairobi clubs on weekly basis including working with bands like Mushrooms and Pressmen.
 His albums Ladies Choice, Cinderella produced by Maurice Oyando of the Next Level studios captivated him to fame. His third album, Return of the King, was released in 2004.
However, Mighty King Kong publicly blamed its contract of being exploitative.
He died on the Christmas Day of 2007 at the age of 34, after being poisoned.
"My son's death still pains me a lot. It is hard for me to believe that he is truly no more. Only time will tell," says his mother.
Drygin and Frakaz:
According to a source close to the two Kati ya Man U na Arsenali hitmakers, Frakaz allegedly died of alcohol and drugs abuse, whereas Drygin died after allegedly engaging in a fight.
 The latter was found dead in his house. Rumours aside, rapper Rabbit aka Kaka Sungura released a song We Miss You featuring Nadu two years ago in memory of the two including all the Kenyan fallen heroes.
"Music aside, losing a family member is so painful and the worst thing is that it is irreversible. The industry will greatly miss those I mentioned in the song, including the ones I didn't mention," says Rabbit.