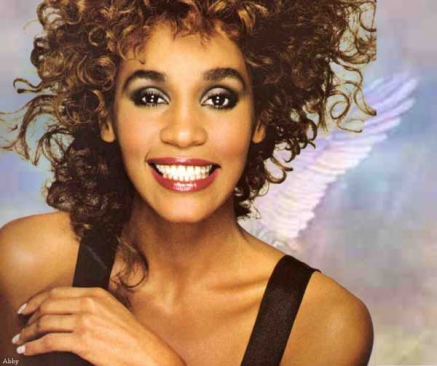 Lamar Odom recently made headlines after he was found unconscious at a Nevada brothel suffering from a drug overdose. He was immediately hospitalised but fell into a coma for four days. The basketball player woke up from his coma and has continued to make progress. Other famous Hollywood celebrities however, were not so lucky.
Heath Ledger: famous for playing Batman's Joker was found unresponsive by his housekeeper at his apartment. He was rushed to the hospital and was pronounced dead upon arrival. The cause of death was "acute intoxication" from the combined effects of six different prescription drugs. The Australian actor had overdosed on anti-anxiety medication and sleeping pills.
Kurt Cobaine: Nirvana's front man was found dead in 1994 at his home. He had committed suicide three days prior. A suicide note was discovered nearby and had traces of heroin and diazepam. This came as a shock to diehard fans of the band as their career had just teed off. The group had number one singles in the charts including their famous song Smells Like Teen Spirit.
Anna Nicole Smith: famous for her reality series, The Anna Nicole Show, was also found unresponsive at the Hard Rock Hotel and Casino in Hollywood. The famous playboy model was pronounced dead upon arrival at the hospital. Her cause of death was ruled to be from combined drug intoxication. She was also famous for marrying a billionaire who was 89 at the time. Their marriage lasted fourteen months until her death.
Amy Winehouse: was found dead in her London apartment in 2011. The famous singer died from accidental alcohol poisoning. She was known for her deep vocals, which made her a success making her the first British woman to win five Grammy awards.
Alexander McQueen: killed himself by ingesting a cocktail of prescription medicine and cocaine and then hanging himself. The famous fashion designer was battling depression after his mother's death which made him spin out of control by doing a lot of drugs. The British designer was known to make custom pieces for his celebrity clients including Nicki Minaj.
Whitney Houston: Her body was found at the Beverly Hilton Hotel. The singer was found unconscious with her body submerged in the bathtub. Her cause of death was drowning but later on cocaine was found in her system, an indication that the singer used the substance shortly before her death.
Michael Jackson: died while lying in his bed at his mansion. His physician attempted to resuscitate him but his efforts proved futile. Cause of death was cardiac arrest due to a cocktail of drugs.
His physician was later on found guilty for involuntary manslaughter and was sentenced to four years in prison. The pop icon had just announced a worldwide tour at the time leading to his death.
Chris Kelly: famously known as one half of Kris Kross died in 2013 of a drug overdose. His autopsy results indicated a combination of cocaine and heroin in his system. With Chris Smith, he had formed a rap group and shot to stardom in 1992 with the record Jump.
Marilyn Monroe: The famous actress died in 1962 in her Brentwood home. The movie icon overdosed on tranquilizers, which made it look like a suicide. Circumstances around her death have never been established with some arguing that she did not commit suicide.
Corey Monteith: The actor died at the age of 31 from a lethal cocktail of heroin and alcohol. He shot to stardom after starring in the musical Glee, as a high school jock who had a passion for music. At the time of his death he was dating fellow cast mate Lea Michele.
Elvis Presley: died in 1977 at the age of 42. The famous rock star was found unresponsive on the bathroom floor at his home and later on pronounced dead at the hospital. His cause of death was overdose of prescription drugs including codeine, valium, morphine and demerol.
Jimi Hendrix: died in London at the age of 27. He was also found unresponsive at a hotel but pronounced dead at the hospital. He died of asphyxia while intoxicated with nervous system depressants.