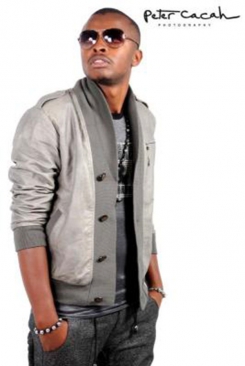 Two audio recordings availed to Pulse this week, snippets of telephone conversations on a controversial saga between gospel singer Ringtone and two separate people, make our expose this week.
In one, Ringtone is heard confessing how 'enemies' of the Music Copyright Society of Kenya (MCSK) approached him. On the same day, our snitch leaked a two-minute audio recording of a heated debate between Ringtone and a lady he purportedly dated and dumped.
The lady whose name is Angel later visited our offices for an interview as Pulse sought to get to the bottom of the matter. The leaks come only days after some MCSK officials were questioned by police under unclear circumstances, a twist of events largely viewed as a dirt scheme by MCSK detractors opposed to the signing of the collective management organisation (CMO) deal to have artistes earn 15 per cent of the money generated from their music downloads. Some giant premium rate service providers who have been minting millions by keeping about a half of the Skiza tunes revenue have been resisting the deal that was endorsed by artistes who signed the three CMOs on Tuesday this week.
In the recording, Ringtone, who has been openly critical of MCSK's affairs, is heard saying some 'enemies' of MCSK had approached him with plans to 'destroy' MCSK and its officials. However, Ringtone now denies being part of the alleged scheme to discredit MCSK.
In the other recording, the singer is heard warning a lady, his purported former lover to leave him alone. However, after visiting our offices on Wednesday, Ringtone denied that it was his voice that had been recorded on the video. Here is an extract of the audio, whose copy is now in our custody:
Ringtone: Hellow...
Angel: Umeniblock?
Ringtone: Sasa nataka tuheshimiane kwa sababu maali unapeleka (story), probably, haitaenda vizuri...So naomba tuheshimiane. Wewe fanya vile unataka. I do not care. Na we si wa kwanza. Wengi sana wamejaribu...Kama hauwezi jiheshimu, we usiniambie... We si mtoto. We ni mwanamke mzee...
Angel: Sasa nifanye (referring to her claimed pregnancy)?
Ringtone: I don't care men, you know what I am saying! I don't care. Halafu naomba ukome. Naomba, sababu ukianza vita na mimi there will be consequences... just leave me alone!
Angel: Swali ni, utafanya nini?
Ringtone: Mimi siwezi fanya lolote nitaomba na vitu zitafanyika...There will be consequences.
Angel: Utaomba...?
Ringtone: Haina shida, mi maombi yangu inafanyika. Mi naombanga mpaka nyumba inachomeka...
Angel: Isha waifanyika?
Ringtone: Hebu achana na utoto.
Angel: Pia we uko na utoto...Uko na ufala sana. Go to hell for all I care.
Ringtone: We chokora wajua nikikushika nita kuchapa mimi. I don't care.
Angel: Si ukuje, nikuambie direction... You think I fear you?
And speaking to Pulse when she visited our offices this week, the girl who introduced herself as Angel said she had been dating Ringtone for some time before the bitter break up last week that came after she told him that she was expecting his baby.
She said the two of them had a fling after meeting on Facebook and it was after that when one thing led to the other. "We met on Facebook and became friends. I can't say he has been my boyfriend for sure but we had sexual intercourse together. He would take me to his Karen house for weekends. It is not that I was attracted to him because he is a celebrity. I have never been interested in dating a celeb. I was neither after his money nor his cars," Angel told Pulse.
However, Ringtone denied that claim saying he had met the girl only once after she had looked for him on Facebook. He also denied having a romantic relationship with her.
"When I heard about the audio, I thought, well, since I have three phones and sometimes my assistants use them, probably one of them had talked to her and she had recorded him," Ringtone claimed. "I am not saved and I don't think he is either," she remarked. According to Angel, a 22-year-old, who resides in Kahawa along Thika Highway, trouble started when Ringtone announced that he was interested in Ray C, the Tanzanian star who recently announced that she is looking for a husband.
Asked why she recorded Ringtone on phone if she wasn't being malicious, Angel told Pulse that she did so for her personal security as he had been threatening her. "I have now blocked him on my phone as he has done the same. Since Saturday, we haven't talked. I don't want to see him anymore," she said.
"The truth is that this is someone who is trying to get my attention and I have seen this happen before. I am used to such things," Ringtone concluded.