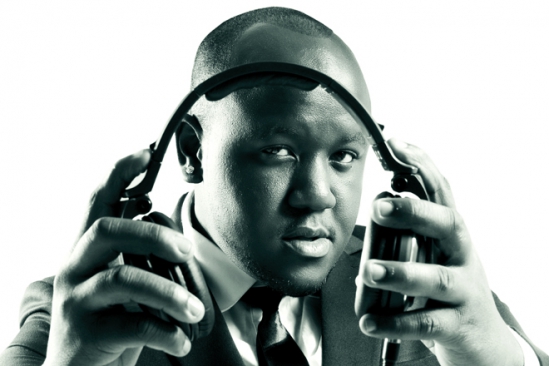 When Pulse calls celebrated turn-tablist DJ Joe Mfalme for this face-off involving him and other legends of the decks, he is careful and choosy with his words. In fact, he lets out a little chuckle and pauses for a moment before answering.
"I am not the king here. Adrian and Kriss Darlin' are the kings. I am just but the newcomer," he jokes before breaking into animated laughter before he poses a rhetorical: "Or what do you think?"
Of course our subject is tomorrow's much-hyped Three Kings of Summer concert to be held at Gallileo Lounge in Westlands where the thrill be will having two hours on set to show patrons what they are made of. It is the battle of the kings.
What Three King's concept sets to achieve is to have each event headline and showcase the three DJs that are well known and gurus in a particular music genre or category.
"This is different from any other DJ showdown you have ever seen. It brings together the three, from different music genres to give diverse clients what they want.
There are those who will flow with Chris Darlin' simply because they love dancehall, Adrian is known for Old Skool and I am the man who plays current stuff. I have done shows with other DJs but there is nothing like this. It is a show set to satisfy specifics," DJ Joe Mfalme tells Pulse.
While DJ Joe Mfalme has an appeal for the young people as he often likes spinning what is current, Adrian comes out as the legendary decks-master who loves to play music from the 1980s and 1990s.
Besides, he is one of Nairobi's most accomplished and consistent DJs with a lot of radio and club experience.
Capital FM's chief rocker has been stirring the airwaves and Capital FM events for the last ten years, ever since he joined the station in 2002 after winning an on-air DJ contest hosted by then Hits not Homework presenter, Jimi Gathu, and acquiring his own mix show, The Wheelz Of Steel, acclaimed as Kenya's longest-running DJ mix show to date.
"When you put together a show like Three Kings, you have opened up to a pretty wide audience.
There are those who prefer dancehall and those who like current music. I will be playing music from the 1990s as well as the 2000s, which is a whole untapped era," DJ Adrian says.
"This vibe will be really vibrant," he adds.
Kriss Darlin' of Dohty Family is East Africa's finest dancehall DJ with a strong music CV to show for it.
The three deejays are the cream of the crop in their preferred genres and are among Kenya's most celebrated decks-masters.