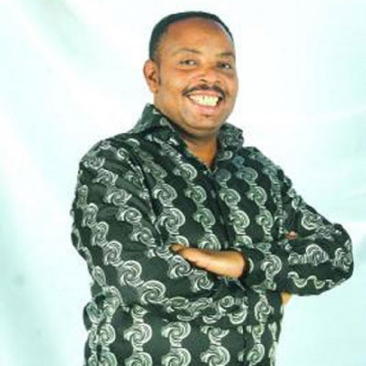 Pulse was on its way to the Safaricom offices on Waiyaki Way last week Monday when the call came through that an event that would have seen the Music Copyright Society of Kenya (MCSK) sign a deal with Safaricom had been abruptly cancelled.
Representatives from the telco were tight-lipped about what had transpired but it seemed a group led by Irene Mutisya and Daniel Masivo had had its way. The two, in a group that included Ben Githae, Francis Kioko, Zachary Wafula and Fred Machoka, had filed a court order to stop the penning of the deal that would have seen Safaricom up the figures paid directly to artistes from 7.5 per cent to 15.
As things stand, artistes get 7.5 per cent of the proceeds from ringtones and call back tunes with the other 7.5 per cent going to short code service providers.
On Tuesday morning, the orders were lifted, meaning the deal could go through after all.
"The people who went to court were misled because they did not fully understand details of the deal and that they were set to be the sole beneficiaries," MCSK boss Maurice Okoth later clarified, adding that they are now back on track.
"The deal is the best piece of news this year because MCSK has been able to cut out the middleman," said firebrand hip-hop artiste Smallz Lethal.
"Artistes have been suffering because there are too many middlemen between us and our royalties. We are weeding out all the middlemen, one by one," he added.
The deal will see MCSK collect more money on artistes' behalf and to be able to distribute it on a monthly basis.
"It will be distributed monthly like a salary. That has never happened before," said Mr Okoth.
The all-out war that artistes are engaged in to fight for their rights saw them brave the Monday morning chill to converge at Uhuru Park, before the demonstration snaked its way across town to camp outside Nation Centre.
The artistes were demanding for 70 per cent airplay of local content on both TV and radio stations. The demonstration is one of many, some unsuccessful, that artistes have organised to push their agenda.
According to Lethal, the artistes are demanding an average of 70 per cent because they feel there is enough content and there is also need to promote Kenya.
"The law states that every station should have 60 per cent of its entire content sourced locally but as artistes, I can confirm most stations do not even do 30 per cent," he said, amidst the hoarse voices that were screaming in passion for their bread and butter.
"And even then, all they do is play the same songs over and over again. With thousands of artistes in Kenya, that does not make sense at all," he protested.
The sentiments were echoed by Okoth, who explained that the 60 per cent has not been met because mainstream media asked for more time to up the content.
Their contention is very simple: corporates and the Government are saying 'buy Kenya build Kenya' so the same principles should apply to music too in order to build our country and industry.
Okoth explained that MCSK has come together with the Performers Rights Society of Kenya (PRiSK) and Kenya Association of Music Producers (Kamp) to front one joint tariff.
Although the tariff might be high for some stakeholders, he explained that they will have joint negotiations with everyone concerned, to lower it to manageable levels.
"We believe it is time to come together as one," he noted.
The industry has grown in leaps and bounds with more artistes gaining recognition globally. More are minting money through brand endorsements, shows and other avenues. The millions that MCSK is distributing every year have gone up and the body has tried to increase its transparency.
"In a year's time, the systems to distribute content to stations, play more local content, record the number of times songs are played and redistribute money to artistes, will be almost perfect. There is more money right now and if everyone is open and honest, we will be eating well," Okoth noted.