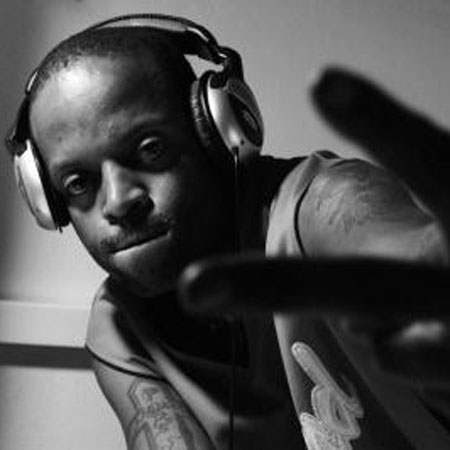 The list of Kenya's bad boys of showbiz brings to memory the names of Moustapha the Ladies' Man, Prezzo the Conqueror, Shaffie Weru the Turn up King, Abbas the Gangsta Rapper, Ian Mugoya the Hunk, Oliech the Menace, Nick Mutuma the Cool One and Jay A the Sly Boy among others.
You can try to spoil their image by saying all sorts of bad things about them but girls will always chase after them, whether or not they declare that they are in another relationship and even if they don't show any interest in them at all.
Like a magnet, the bad boys of showbiz keep the hottest girls coming. From socialites to groupies, they always have company wherever they go.
But just what makes a bad boy so irresistible?
He has a way with words
A bad boy will use the same words as a good boy at times, but with different delivery. Boring words just seem so exciting and funny when coming from a bad boy. Here is a man who knows what to say at any time and still exude charm.
He understands women
To show disconnection in our thinking, it has been said that girls are from Venus and men from Mars. Well, a bad boy knows what a woman's silence mean, how to quiet her when she nags, what to get her for her birthday. A bad boy gets a girl to say: "Nobody gets me like he gets me."
Image is everything
Big bellies are a no-no for a bad boy. He works out whether at home or in the gym. He may not have the looks, but his masculine torso drives a girl's imagination wild.
In an unpredictable relationship
A girl is never sure with a bad boy. The slightly good side of his unpredictability is he rarely makes plans that a girl must stick to for fear that another one will. The bad side of this nature is that today, a girl is all smiles, tomorrow, all tears.
The bad boy fantasies
He knows what a girl wants to hear it and how to tell it - the bad boy way. His fairy-tale promises and sweet-nothings blind a girl from ditching him, give her hope and keep her close.
He doesn't need a girl
Or he does. But he hardly shows it for ego's sake. In those days that he really needs a girl, he will subtly show it and a girl has to read between the lines to figure out. On those days together, he will make up for his mistakes and treat her like a queen. A girl will forgive and forget the hell he put her through- until he acts up again.
He is a like a hook
He can put a girl in the mood for anything. On a lazy Sunday afternoon when all a girl wants is to sleep or watch a movie, he can quickly get her out of the house with just a call. The thought of spending time with him will drive the girl crazy, she cannot say no. With good boys, when a girl is up for something, they just as easily, put her off.
Leader, not follower
No girl wants a man who is not respected by his peers. Girls are drawn by men like Prison Break's Michael Scofield, those who people listen to, the masterminds, the planners.
His bad-boyness is not only for the ladies
They breathe confidence wherever they are and whoever they are with. They are sure of every path they take, even when they have no idea where it leads to. These are guys who have doors, not just legs, open. They climb the career ladder faster than the good boys.
He is never much around
He arrives last at functions and leaves the first. His one-minute appearances create mystery, adoration and anticipation.
He says it as it is
He is upfront about what he wants from the get go. With the right words, he knows how to make her feel special, even while he is using her.