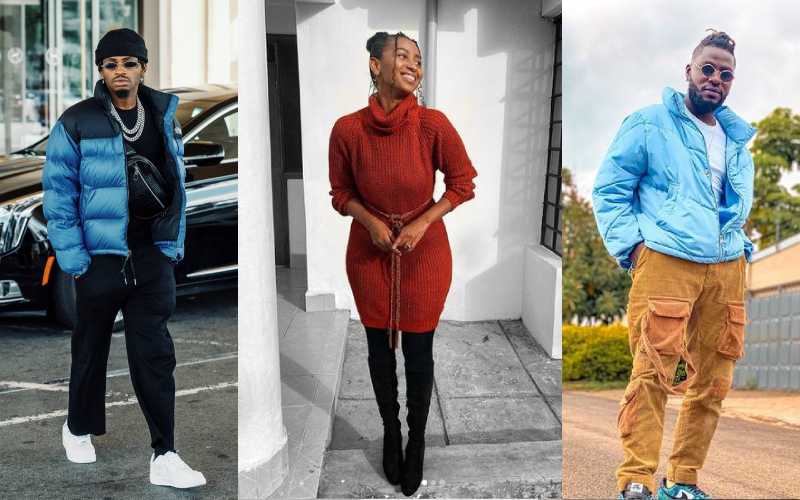 The last two months have left Kenyans reeling from the icy cold typically experienced in the months of June and July. But this time, the chilly weather has extended to August, leaving many looking hopefully at the sky for signs of the elusive, much-needed sun.
It has been a period where fashion has been tested to its limits, considering the East African region does not experience winter. Local fashionistas thrive in the usually warm and humid weather for a large chunk of the year-round, and often do not prioritise growing their "winter closets."
Now, the mid-year cold has seen off the shoulder tops and miniskirts tossed aside, with the need to keep warm and remain functional in the cool weather becoming more urgent.
Celebrities and popular personalities, who set trends and largely influence what people wear have had to dig deep for fashion inspiration that suits their cold-weather needs.
Abroad, international stars who are just getting into their summer months have also rocked chic style statements throughout the earlier winter season, perhaps offering those of us living in the tropics a hint of what to wear as the cold rages on.
Here is what our favourite celebrities have been wearing in the cold weather:
Puffer jackets
The year 2019 saw this major statement piece rise in popularity, and it has not quite left the scene yet.
"It was a trickle at first. In 2016, Demna Gvsalia's first collection for Balenciaga featured a red padded jacket worn off the shoulder, in the style of Brigitte Bardot. Eyebrows were raised, but puffers appeared on the Balenciaga catwalk a year later and again the year after that," reads in part a 2019 piece by The Guardian; 'How puffer jackets took over the world'.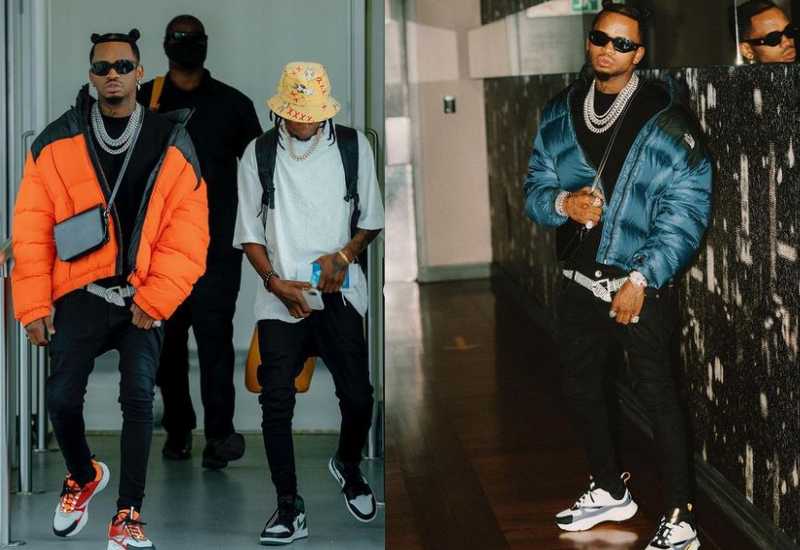 A trendsetter in his own right, Tanzanian superstar Diamond Platnumz has been spotted rocking the warm jacket on numerous occasions.
Check the talented singer out presumably on a private jet looking all bright and warm in his lemon yellow puffer jacket.
The Afrobeat and Bongo singer has gone on to don the look publicly multiple times over June and July.
Popular Kenyan singer and songwriter Nviiri The Story Teller looks dashing, yet cosy in this sky blue puffer jacket.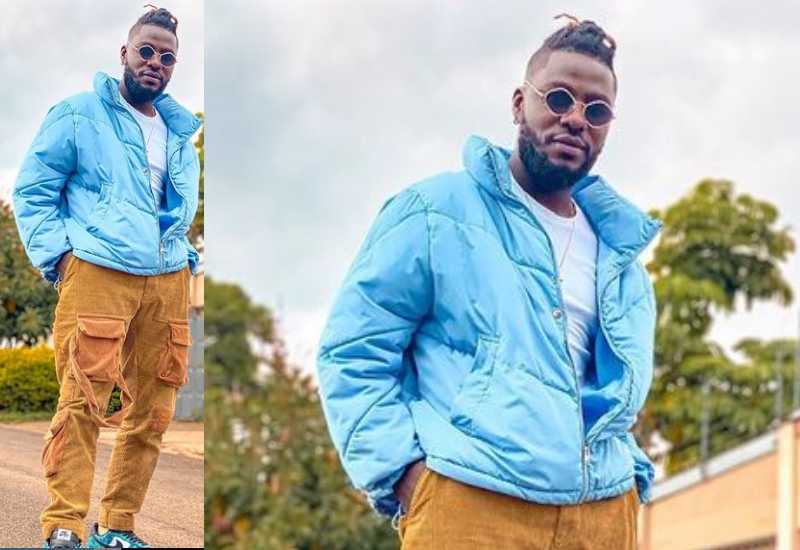 The reality star and beauty mogul Kim Kardashian proved that the look can be feminine when she paired it with leather pants and boots while out and about in Los Angeles in January.
The Keeping Up With the Kardashians personality had previously worn the jacket, having been spotted in it while on her most recent family vacation.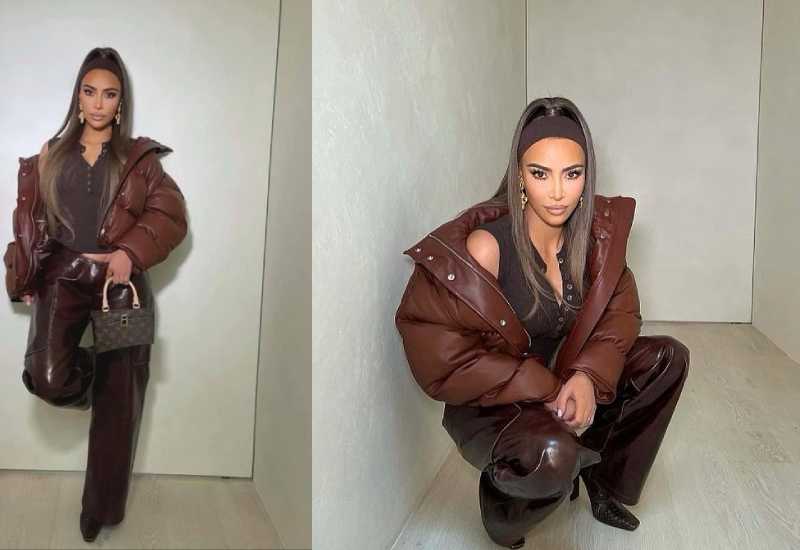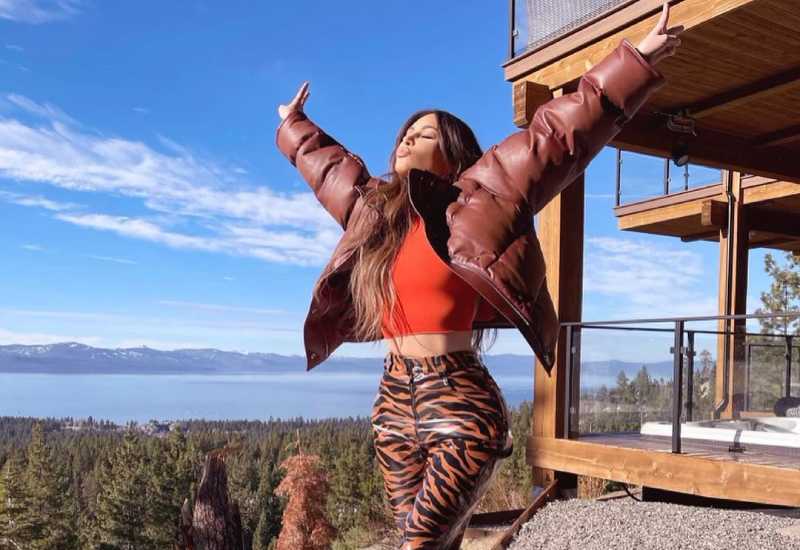 Matching sweatsuit
A same-colour sweatshirt and sweatpant are an effortless way to keep warm and stay chic.
While the outfit is often considered cute loungewear, pairing it with the right accessories and shoes transforms it from being a staying-at-home look to one that can be worn stylishly while out and about running errands or meeting up with friends.
Popular content creator Joy Kendi balanced her usually edgy sense of style with the more relaxed look earlier this month. The vlogger took to her Instagram to post her all-black sweatsuit, which she paired with white converse sneakers, a burgundy sling bag, long, deep blonde hair and a bold lip.
Never one to disappoint, Ugandan influencer and famous social media personality Zari Hassan has been the queen of keeping warm in matching sweats.
She has worn sweatpants on multiple occasions, often matching the fits and pairing them with high-end sneaker brands and designer bags.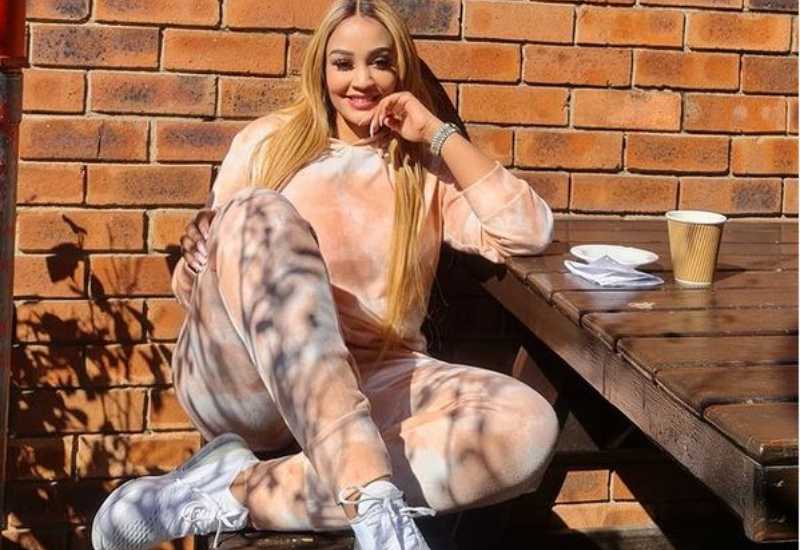 Sometimes she elevates the cosy look with a pair of heels, and of course, it does not hurt that the self-proclaimed boss lady often poses next to her luxury cars, making the sweatpants look that much more glamorous.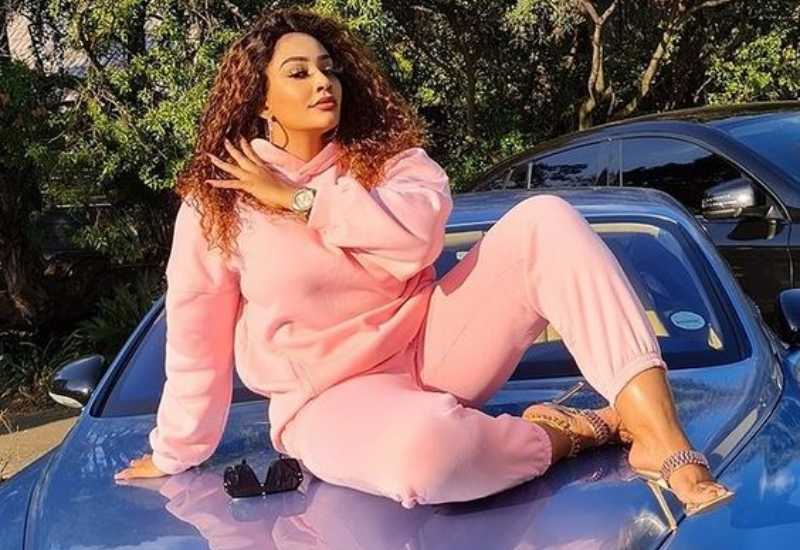 Jumper/Sweater-dress
It goes without saying that a sweater is a perfect addition to one's outfit if the weather is on the lower side. So what is more convenient than a dress made out of the warm, snuggly sweater material? It brings the two concepts together to create the result of a feminine, edgy look perfect for whatever cold is ahead for the day.
Sarah Hassan pairs a chunky brown sweater dress with a belt that wraps it all together, flattering her figure. She matches the dress with tights and knee-high boots, perfect to combat Nairobi's current cool weather.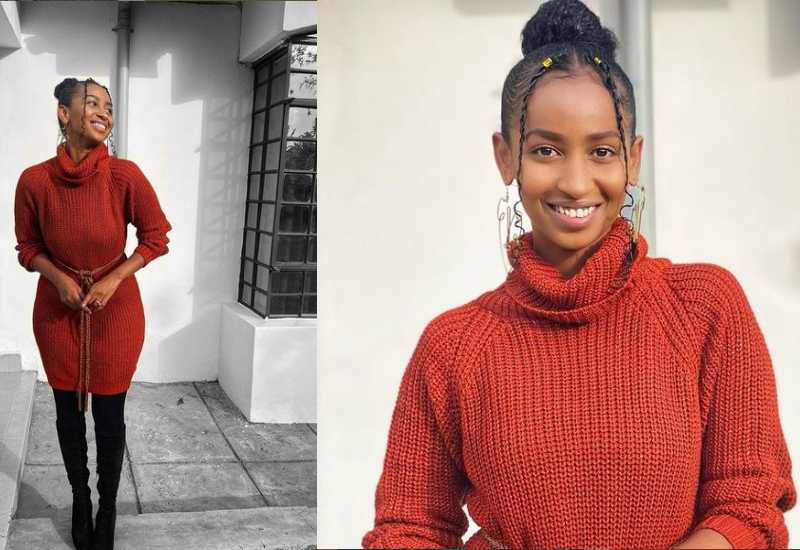 Check out the popular content creator and stylist Nwawira Mumenya with her take on the sweater dress. She nails the look, a checked red and black mini sweater dress paired with a beret and ankle boots that make her look timelessly stylish.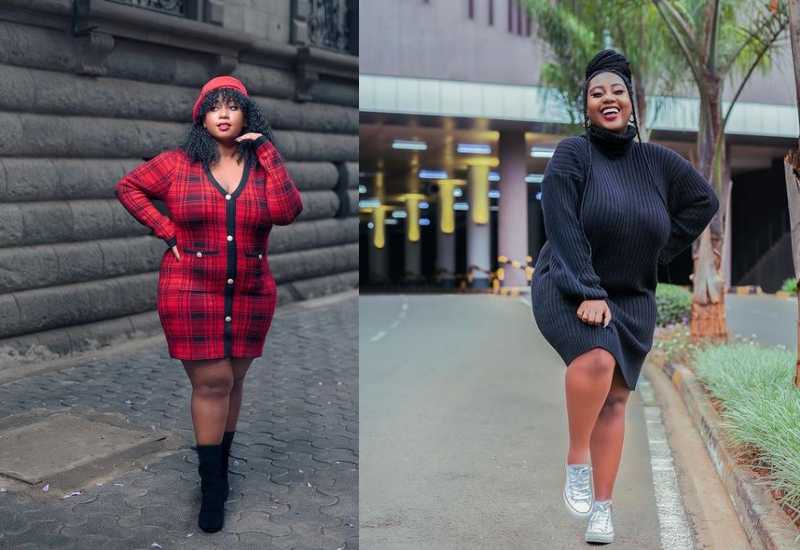 On another more casual day, she wears a baggy sweater dress and simple sneakers.
"It is hella cold and I cannot stand it. I am on a hunt for some cute warm outfits, scarfs, leg warmers... you name it! Who wants in?" Miss Nyawi writes on the Instagram caption, accompanying her post in the cosy dress.
Layering
Picture this. You want to finish off your look, perhaps a well-tailored suit. The only thing getting in the way is the blistering cold, which cannot be ignored in the name of fashion. What to do? Layer.
Layering is described in the Merriam Webster Dictionary as wearing several pieces of clothing on top of one another.
"It allows for more creativity, a little eccentricity, and usually means less skin is on display. Plus, with the simple addition of another piece, you can create an entirely different outfit. The drawback to the layered look if not done properly is that it can leave even the most well-intentioned person looking frumpy and unkempt. There is an art to layering," Image consultant Mimi Raad wrote for Huffpost in 2017.
She added that layered pieces should stick to the same colour family and the final look should not diminish the body's natural shape.
Check out supermodel Gigi Hadid as she seamlessly rocks the layering look with an obvious theme colour - burgundy.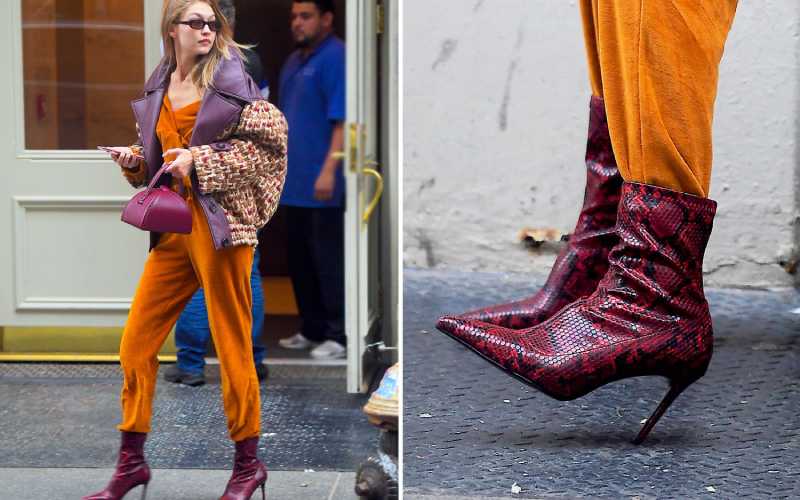 The supermodel showed off her street style in February when she was spotted strolling around New York, pairing burgundy boots with a mustard sweatsuit and cosy jacket.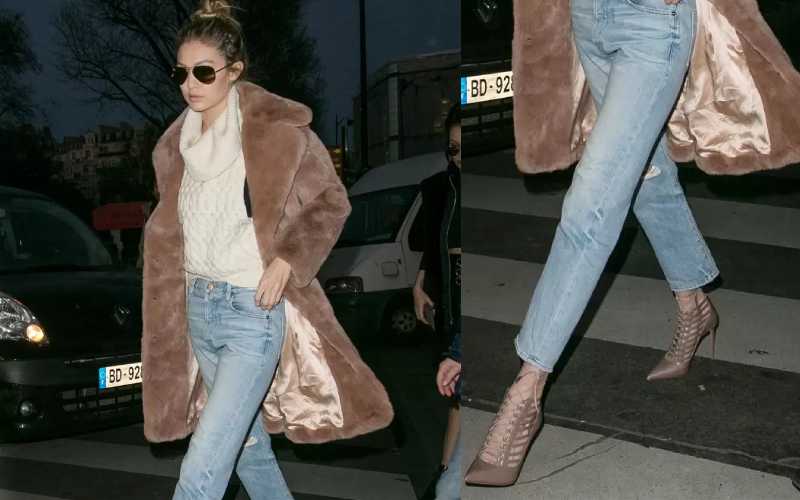 The model shows off her great taste in winter clothes as well as her ability to layer them, yet again, rocking a knit sweater with faded ankle jeans, a snuggly taupe jacket and gladiator heels earlier this year.